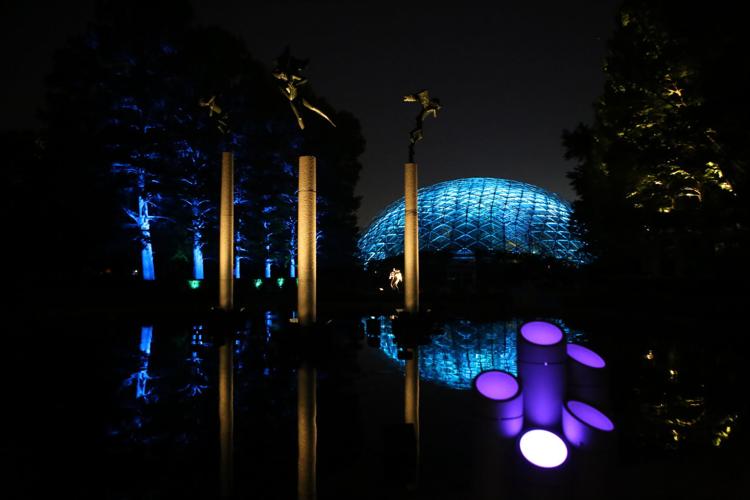 For summer in the area, few attractions can match the Missouri Botanical Garden, with its 79 acres of incredible plants, interactive education areas and a calendar full of events – but now, the garden's kicking things up a notch with "Flora Borealis."
That evening exhibition will present the grounds like never before. Named after aurora borealis, the eye-catching celestial phenomenon that occurs when charged particles from the sun collide within Earth's atmosphere near the planet's poles, "Flora Borealis" will play with light and multimedia elements to showcase the garden's beauty.
Here are three reasons why "Flora Borealis" should become a must-see for area residents this summer:
1. Colors Everywhere. The "Flora Borealis" exhibition forms a unique, engrossing experience, with moving images, lights, shadows and sounds giving the garden a mysterious glow. With something new and colorful to see around every corner, it will be as if visitors are immersing themselves within a rainbow as they wander a 1-mile path through the grounds.
"We're partnering with a company from Canada called Christie 360, and they've done shows like this in other places around the world," says Katie O'Sullivan, the garden's senior public information officer. "We love having the ability to showcase the existing beauty and architecture on our grounds in this way."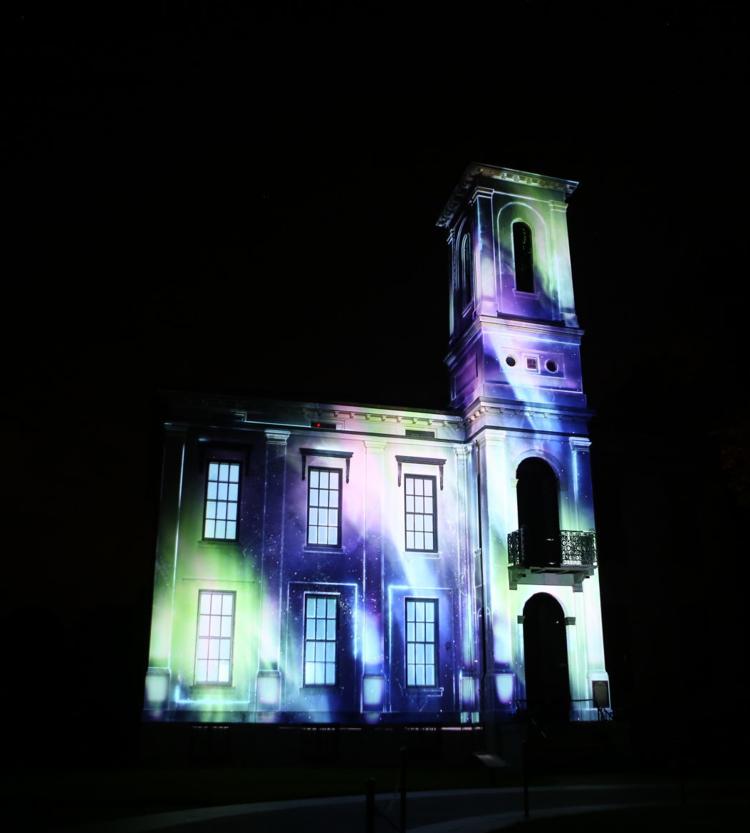 2. Magic After Dark. Something about nighttime changes how people view things that are otherwise familiar to them. That's especially true with "Flora Borealis." With colored lights swirling visitors' perceptions at every turn, the garden takes on a magical quality, giving its flora and fauna a new look. The garden has already enjoyed success with this stratagem in its annual Lantern Festival and Garden Glow, a winter extravaganza of holiday lights – so why not try something under the summer sky, too?
"From Garden Glow during the wintertime, we've seen the reaction of people who enjoy seeing the garden at night and with lights as an added element," O'Sullivan says. "We're just figuring out another way to incorporate that guest feedback into a summer event."
3. Cheers to the Biergarten! Visitors may want to cool off with a few tasty beverages before their trip through "Flora Borealis." The garden's tented biergarten makes a nicely shaded hot spot for local beer, creative cocktails, snacks and – on select nights – live music. It helps turn a visit into a family-friendly evening in line with the garden's other signature activities and attractions, like the Whitaker Music Festival and the newly renovated Stephen and Peter Sachs Museum.
"We try to offer a robust series of events, but given the feedback about the garden at night, we really wanted to be able to provide 'Flora Borealis' to guests," O'Sullivan says.
"Flora Borealis" opens to the public on Friday, June 29, and runs at dusk nightly through Aug. 26, excluding Wednesdays in July. Reserved member and nonmember tickets are available for specific times.
Missouri Botanical Garden, 4344 Shaw Blvd., St. Louis, 314-577-5100, missouribotanicalgarden.org