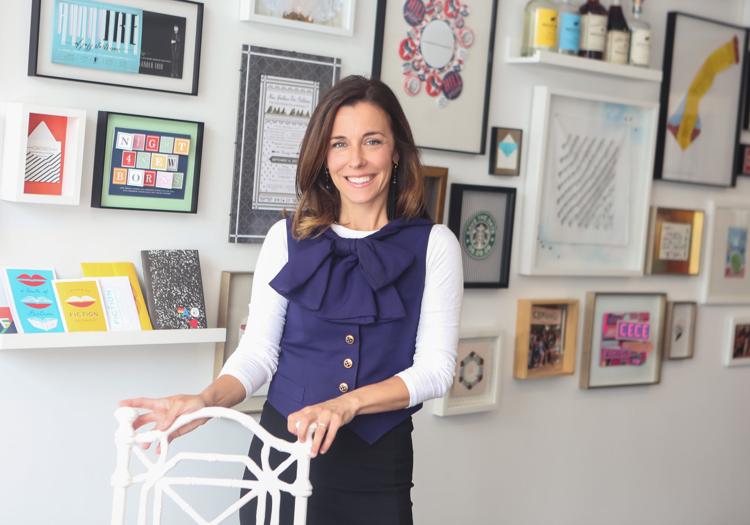 You've probably seen Cheree Berry Paper. Maybe you've received one of its custom invitations for an event like The Muny's centennial celebration, or you've picked up one of the national bridal magazines featuring the design firm's work. If you follow celebrity weddings, moreover, perhaps you'd recognize the wedding suites the company has designed for such prominent brides as Chelsea Clinton, Jenna Bush Hager and even St. Louis-born Ellie Kemper.
Moving forward, though, you'll be seeing a lot more of Cheree Berry Paper, as the almost 12-year-old graphic design firm with a specialty in stationery recently launched its first storefront. The shop enjoys good company, just a few doors down from Cheree Berry Paper Studio, the firm's first truly visible studio location, which opened in late 2017.
Previously, Berry, her production staff and designers worked out of more private, second-level locations – first in St. Louis' Central West End neighborhood and then in Clayton – as their business largely involved appointments only, with the majority of clients residing outside of the metro area. As the company grew, though, so did the need for a different kind of operation.
"We wanted to be more accessible and more approachable," Berry says. "We thought if we had a storefront more out in the open, then people would pop in and not feel like they needed to make an appointment, which can be a little intimidating and feel a little committal. That's not what we want our vibe and reputation to be."
The shop features two different sections: first, grab-and-go offerings like birthday cards, box sets, thank-you cards and even such off-the-shelf wedding pieces as fill-in "save the dates," and also more customizable opportunities, with a seemingly endless array of sample designs for clients to draw from to personalize their pieces.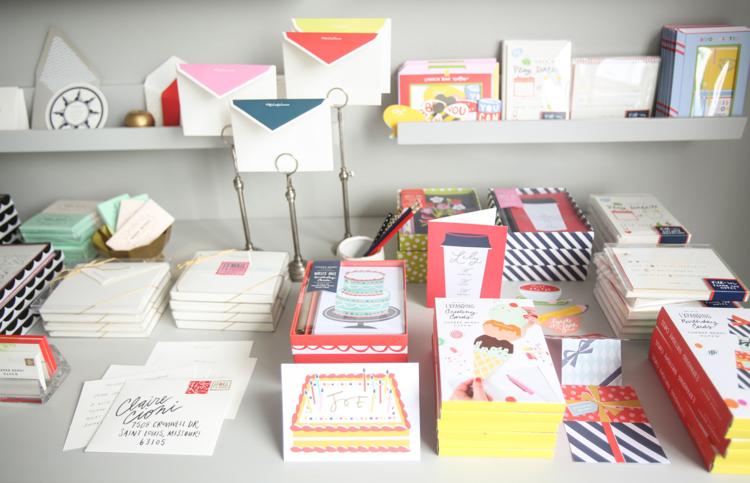 "That's really the bulk of what we do," Berry says. "Clients can view wedding suites, or if there is someone who just likes to keep their stationery drawer stocked or they're looking for a fun new monogram, they can pull something we've done and then change the color or the font. This way, they don't have to go with something totally custom necessarily, but there are so many options that it really becomes their own without having to spend what you would with a custom design."
The store launched in early May, partnering with Bloomin' Buckets and Mighty Oakes Heart Foundation for a soft-open pop-up. Berry says they'll continue to host pop-ups throughout the year.
"We're very much an occasion-based business, so it just makes sense to do these seasonal events," she continues. "And then we really want to bring in other partners that are like-minded, where we really believe in their values and mission and what they are producing."
All partnerships and collaborations aside, the venture's bread-and-butter, according to Berry, remains custom wedding invitations where she and her talented team help create unique designs for life-changing events.
"Our business from the beginning was built on making connections with people, but as we grew, I wasn't able to connect with everybody," Berry says. "So the new studio and the storefront integrates us more into the community and has allowed me to stay on my toes and by more nimble. I've had to retrain myself to do that, but I'm glad I am because I'm loving it." 
Cheree Berry Paper, 9220 Clayton Road, St. Louis, 314-533-6688, chereeberrypaper.com