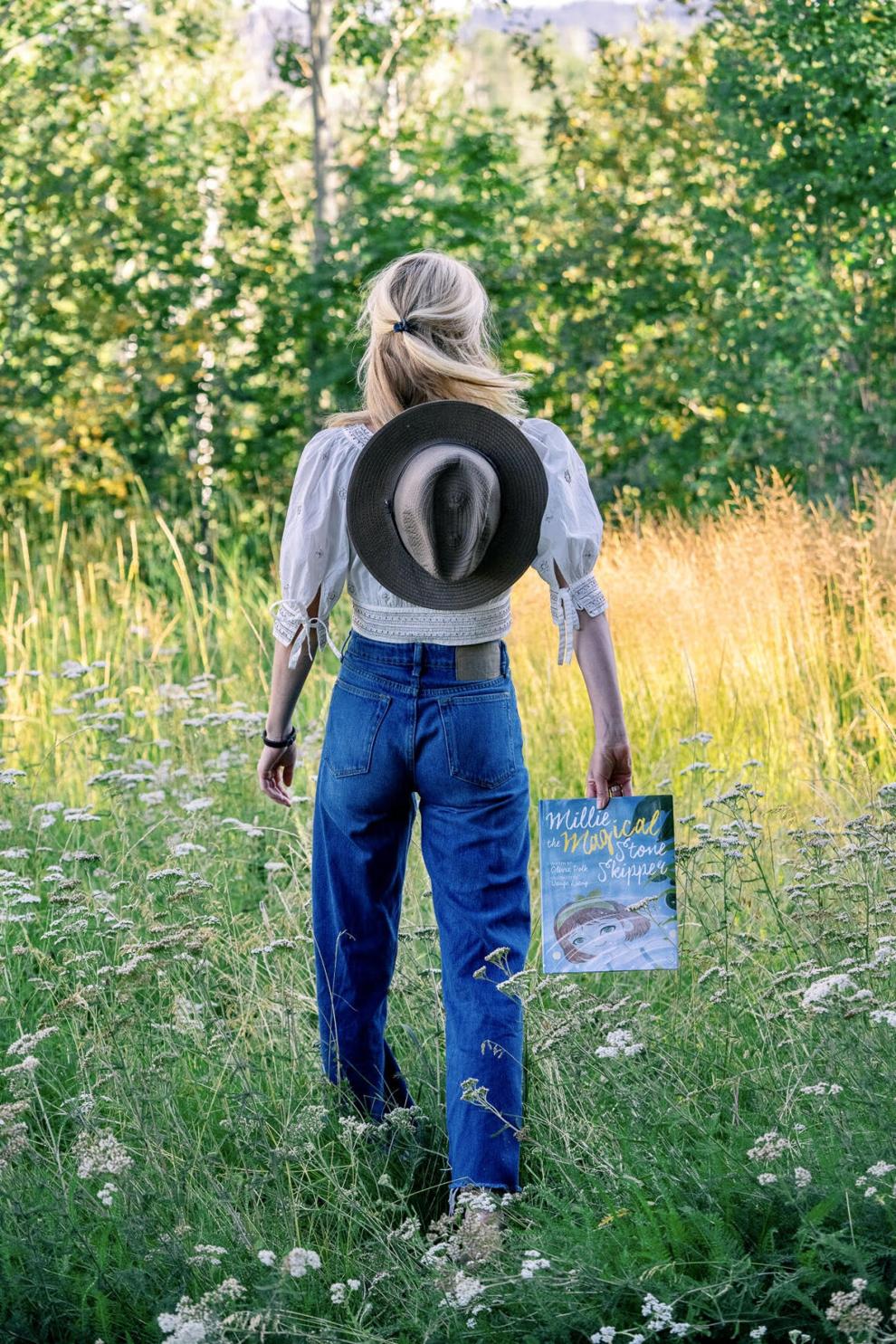 As a student in the St. Louis metro area, Olivia Polk dreamed of being a published author. As a college student at Williams College in Massachusetts, she sought a way to make that dream a reality.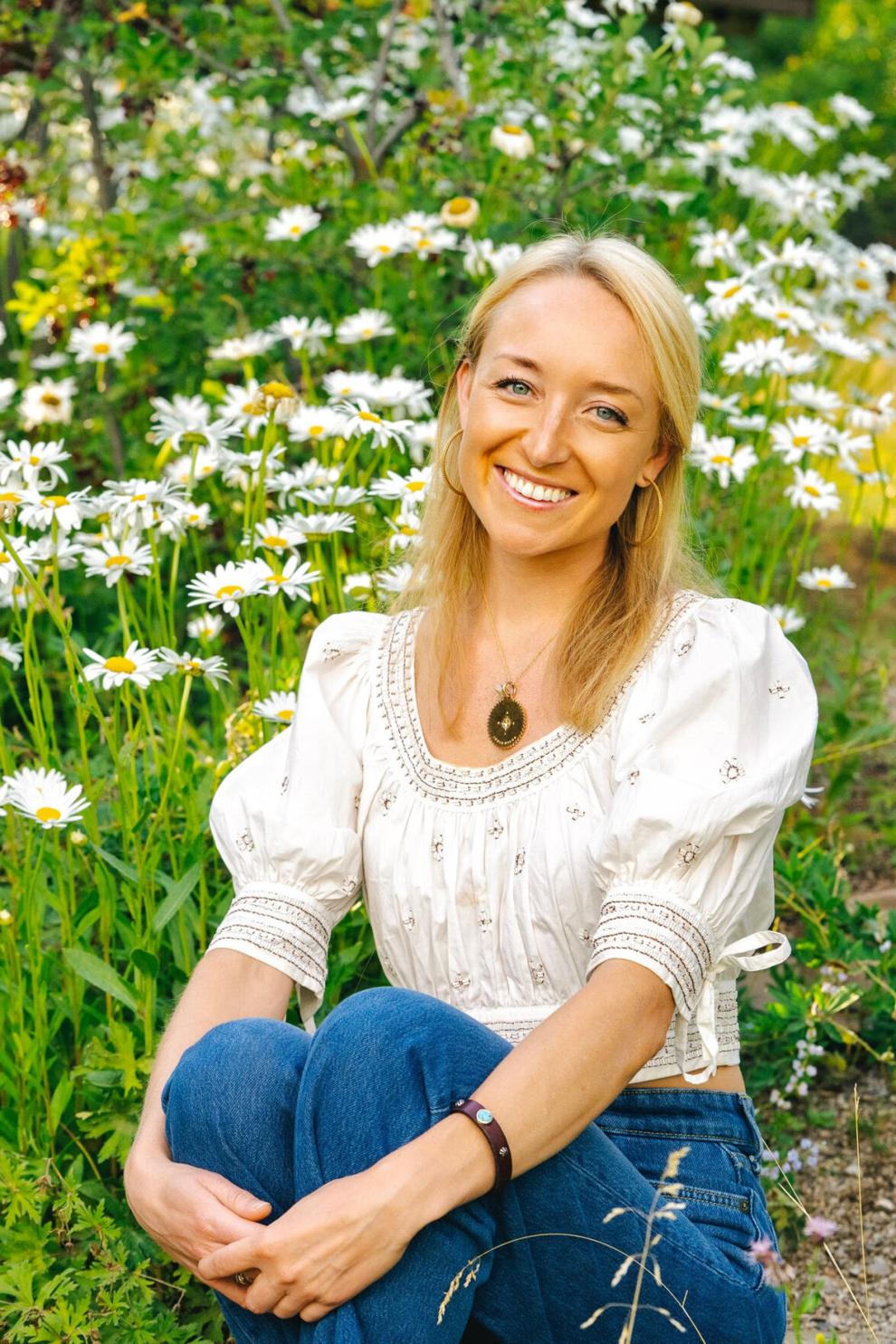 Her children's picture book started as a class project and became a post-graduation side hustle – a creative passion project outside the world of her New York City day job in advertising. In 2019, Polk submitted "Millie the Magical Stone Skipper" for publication with Girl Friday Productions, a Seattle-based publishing services agency supporting independent authors. Now, in 2022, she's back in the St. Louis area to tour bookstores, schools and other businesses and showcase the finished product.
"My grandmother and great-grandmother collected children's books," Polk reflects on her inspiration. "There were thousands of children's books in my grandmother's basement. I've just always loved art and the combination of art and story, so that's why I chose to pursue it."
Polk graduated from Ladue's Mary Institute and Saint Louis Country Day School in 2014 and continued to develop her passion for reading and writing during her undergraduate studies at Williams College, where she took a course on folk and fairy tales throughout history. One of the assignments tasked the class with modernizing a classic tale, and Polk selected the Brother Grimm's "The Four Skillful Brothers."
The German fairy tale dates back far beyond the age of smartphones and electric cars. It follows four brothers who go out into the world to learn different trades and skills, and after some time, they return home to their father and must put these skills to the test in various scenarios, including rescuing a maiden from a dragon.
"It's an old fairy tale template in which four brothers deploy different skills to save a princess," Polk adds.
Polk flipped this script on its head when crafting her narrative. She transformed the setting into the Wild West – "Millie the Magical Stone Skipper" takes place in Idaho's Teton Valley – and swapped out one of the brothers with Millie, a young girl and creative, independent problem-solver who leads with her heart. The result is a charming tale that fosters a love and wonder of the outdoors in young readers. And, as Polk puts it, the story encourages young readers to "dream bigger, aim higher and never give up on the things they enjoy."
"I modernized the moral by making Millie the heroine. When the three strong brothers disappear to pursue their ambitions, she gets to know a new side of herself and ends up saving the day with this unique talent that she discovers," she describes, adding that the story swaps male ambition with female ambition.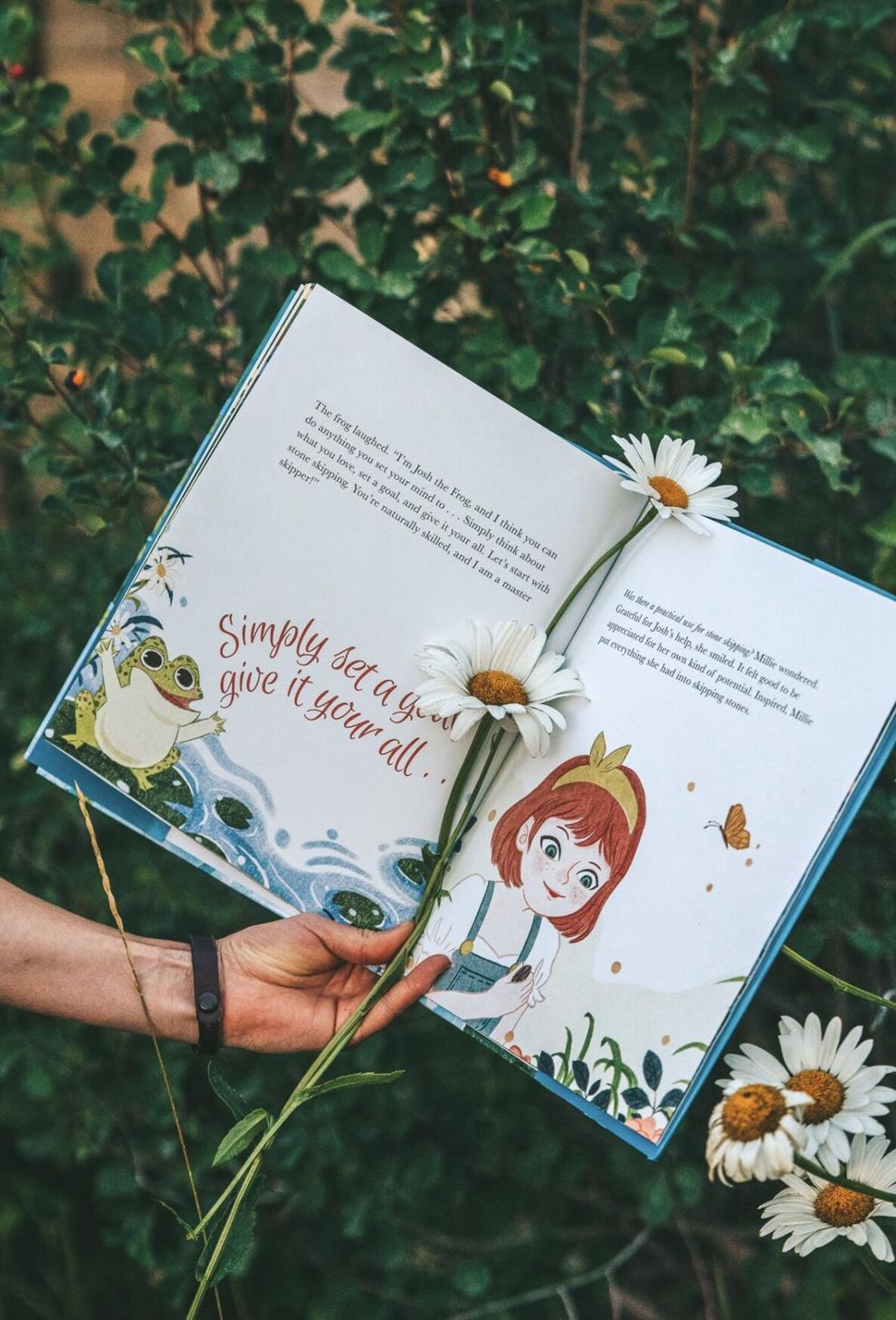 "Millie the Magical Stone Skipper" is lushly illustrated by freelance artist Vanya Liang. Sweeping landscapes and sweetly rendered interactions fill the pages of the children's book. Her work is a testament to the two creatives' collaboration throughout the development process – and to Polk's time spent in the great outdoors.
"I grew up in St. Louis and spent many summers as a kid canoeing the rivers of Missouri," Polk says of the real-life setting that inspired the story. "We also spent time out west and built a cabin in the Teton Valley. The story takes place out there because I wanted it to have a western vibe, and I wanted to celebrate the rivers and mountains I grew up in."
Polk spent the second half of 2022 promoting her book both in person and online. She's visiting local bookstores in the St. Louis metro area, as well as the MICDS Lower School, Community School, Ladue Chapel Nursery School and events like the 2022 ALA Annual Conference and Teton Valley Art Fair. In the digital world, Millie uses her Instagram account, @milliethemagicalstoneskipper, to catalogue her adventures for fans young and old.
While her book tour continues, Polk isn't quite sure what's next. She's bouncing around a few ideas but, for now, "is just trying to enjoy the ride."
"My experiences inside and outside the classroom growing up in St. Louis showed me what it means to live life with purpose and do what you love," Polk says. "For me, that's building a life around reading and writing."
"Millie the Magical Stone Skipper" can be purchased from major national book retailers and local bookstores in the metro area, such as Left Bank Books and The Novel Neighbor.