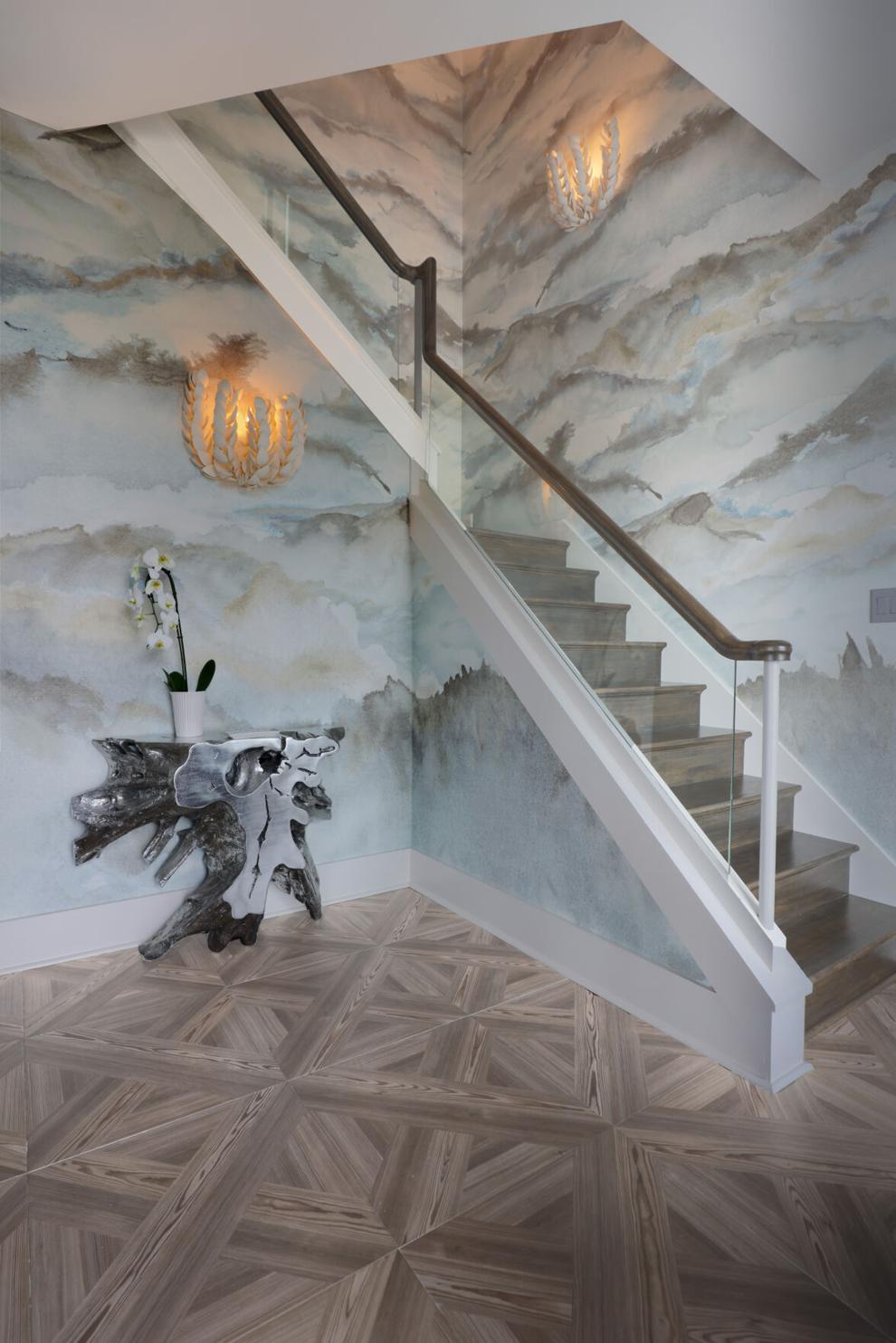 Today's tile trends are going natural.
Artisan, handmade and natural-looking tiles with wood and stone appearances in calming, neutral, earthy tones are all the rage, according to some of the metro area's bespoke interior designers.
"One of the coolest and most functional new tile trends is porcelain tile with a faux wood look," notes Diane Mantovani, owner and principal at Ladue luxury interior design firm Savvy Design Group. "There are environments where a real wood floor isn't the most practical or functional. But tile with the 'wood' appearance is the perfect application because of its durability, low maintenance and chic look."
The on-trend tile is suitable for kitchens, bathrooms and exterior areas, Mantovani explains: "Faux wood porcelain tile creates a very warm and classic look that will complement any décor style."
As for tile shades to complement today's trending interior design palettes, neutrals are in high demand, Mantovani says, adding that peaceful, relaxing and renewing light- to deep-green tones are popular, from nature-inspired sage to eucalyptus to forest.
When looking for the perfect tile for each room of your home, Mantovani says the function of a specific space is a key consideration. "Tile can complement a space, or it can create a focal point," she explains. "This hinges on contrast or consistency in color and texture. Be mindful of your goal, and then choose wisely. The function of the space, especially if there is water involved, dictates the best material for flooring."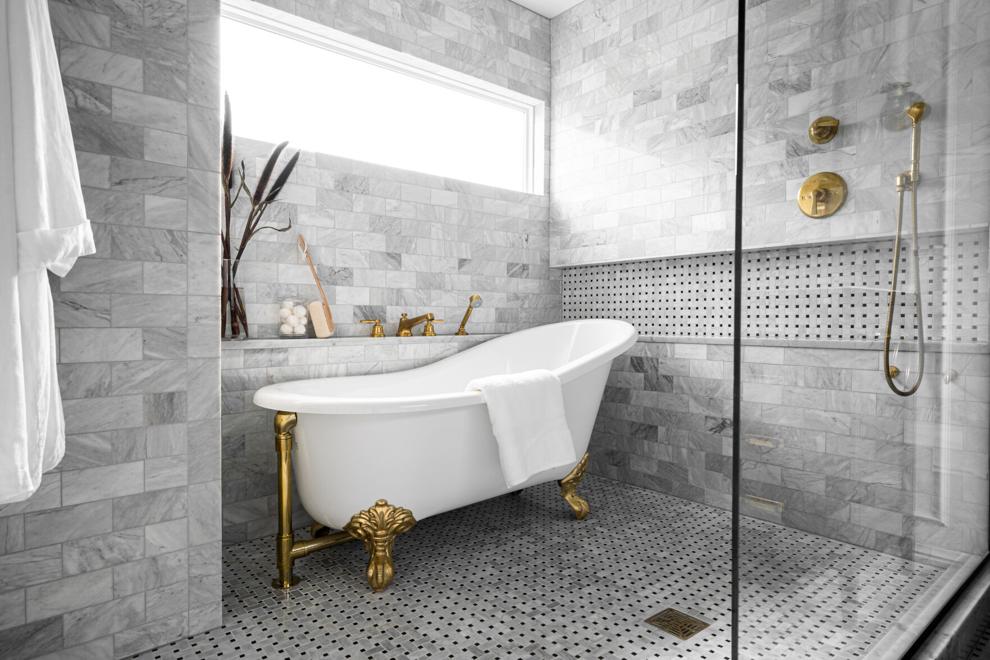 Channing Krichevsky and Maria Hogrefe, principal designers at University City-based design firm C&M Interiors, say that when it comes to tile – as with every interior design element – it's important to create spaces that will last aesthetically and functionally well into the future.
"Our design firm specializes in classic and timeless interior design with elements of the moment," Hogrefe says. "We don't utilize typical, trendy products very often, as our goal is to help clients create spaces that stand the test of time."
Krichevsky adds: "When we're searching for tiles, we frequently begin by searching for raw, natural materials, as well as authenticity and patterns."
Tile is one of the many design elements that can personalize your abode, so when it's time to choose a specific tile color, pattern and material, the design duo advises making it personal. "When selecting tiles for clients, we ask them to think about color and shape that have some sort of meaning to them or complement the architecture and time period of their home," Hogrefe says. "Color is always subjective and is a great way to show individuality. We are seeing a great mix of neutral color palettes with muted accent colors."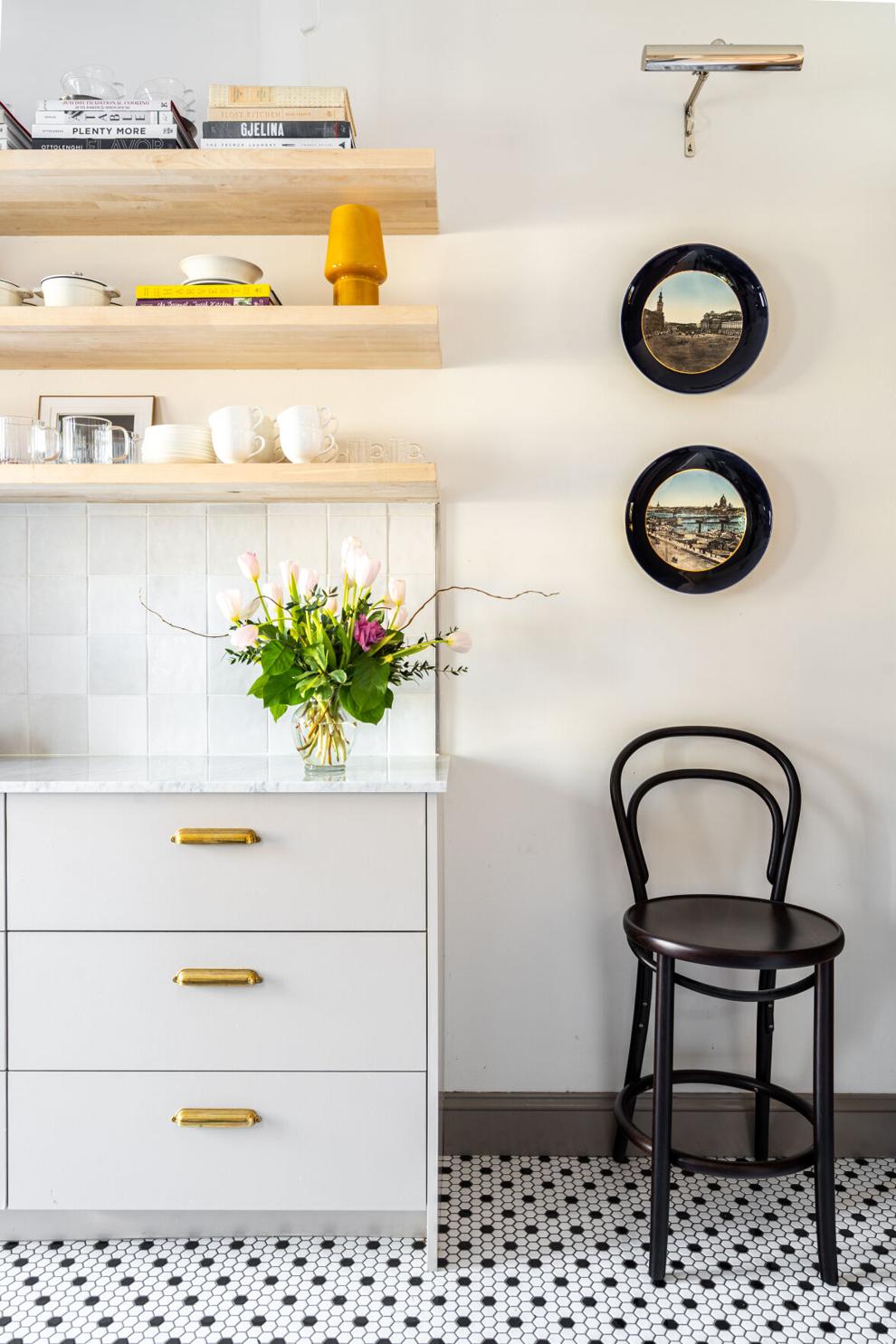 To ensure your tilework not only fits your unique aesthetic but also is functional in whatever space it occupies, designers urge leaving it to the professionals.
"The designers on our team are trained in materiality knowledge," Krichevsky explains. "When presenting options to our clients, we keep in mind their lifestyle – children, pets, cooking – as well as the type of material. For example, certain ceramic tiles are only recommended for wall usage and vice versa."
C&M Interiors also emphasizes a professional interior design team can take your tile project to the next level, with Hogrefe noting: "Our biggest tip to people renovating homes is to hire an interior design firm, as this is what we are trained for, as well as love to do!"
Savvy Design Group, 9810 Clayton Road, St. Louis, 314-432-7289, savvyladue.com