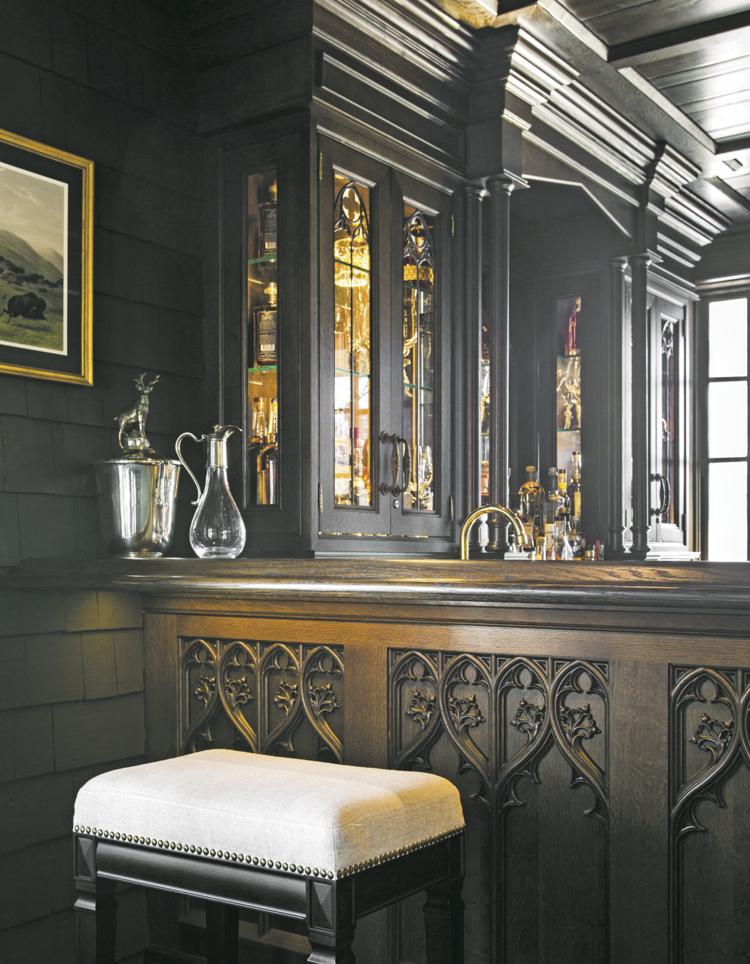 Light peeks through an intricate stained glass ceiling, bringing the dark shaker shingles adorning the walls to life. The light pouring in from the stately slated windows, though, shines on the star of the space – a walnut bar with old-world accents. Visitors would think they were walking into an old Irish pub, not what once was a first-floor exterior porch. It is clear, though, that with the help of Karr Bick Kitchen & Bath, your space can be anything but ordinary.
Launched in 2006 by husband-and-wife team Todd and Jenny Rausch, Karr Bick Kitchen & Bath is on a mission to create customer-inspired spaces their clients never want to leave – or in this case, a space they themselves never want to leave. You see, for this space, Todd Rausch was not just the designer – he was also the client.
"I've always loved the feel of old Irish/English pubs," Todd Rausch says. "The level of detail is so great that you can sit in a room countless times and still find details that you've missed in previous visits."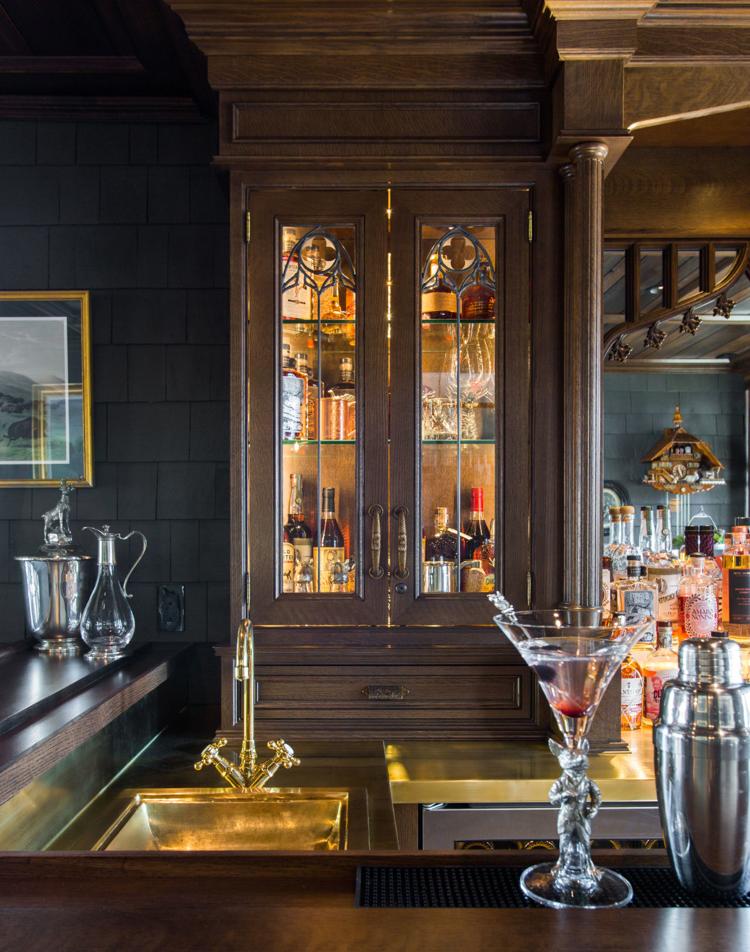 The biggest challenge when designing the space was just that – space.
"We had to pack a lot of function into a small space and still make it beautiful," Todd Rausch says, noting they didn't even have room for an under-counter refrigerator. "I was able to find a miniature refrigerator that is just big enough to hold about six soda cans."
He also added that there wasn't a good wall for a pub necessity – a TV.
"I was able to get a lift that drops the TV out of the ceiling in front of a window," Todd Rausch says. "When it's in the up position, it fits seamlessly into the woodwork on the ceiling, and you would never know it's there."
The ceiling, wondrous box-beam woodworking, is a story all on its own.
"We had two 180-year-old white oaks in our front yard that died," Todd Rausch says. "I had them rough-sawn and then dried the wood in our warehouse for a little over a year, and then had it planed down to the right thickness. All of the wood on the ceiling is from those two trees."
Although the details abound in this space, Todd Rausch believes the stained glass portion of the ceiling is by far his favorite.
"It really puts the space over the top," he says. "There are not a lot of houses around town with stained glass ceilings, which also makes it special."
For Jenny Rausch, though, what made it so singular was the process: "I loved watching Todd dream it and make it come to life. His passion was evident and clear."
Go on and dream it. Karr Bick will do it.
Karr Bick Kitchen & Bath, 2715 Mercantile Drive, Brentwood, 314-645-6545, www.karrbick.com