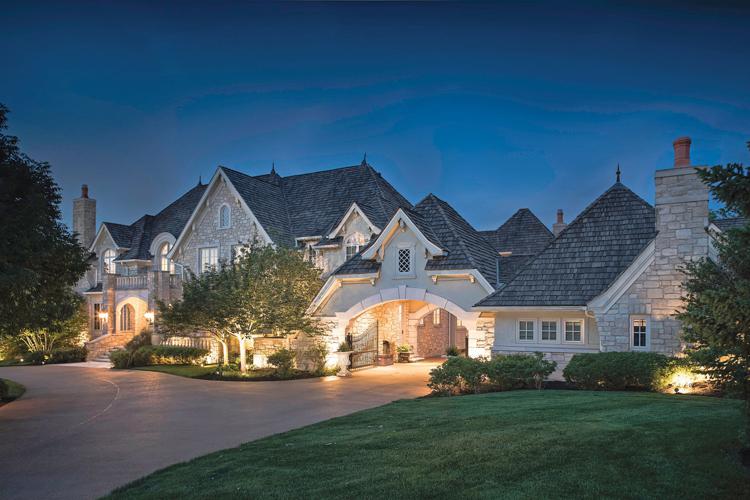 You're ready to move, which often means selling a home that looks lived-in. It's no secret that sprucing up your surroundings attracts better buyers, but where do you begin? LN chatted with the president of Laura McCarthy Real Estate, Kathy Beilein, to get the inside scoop on readying your home for the spring market.
"[Making a home] market-ready can require staging in different forms," she explains. "It can be simply decluttering or editing, or it can be a full-blown [transformation]. It's important to appeal to the widest range of buyers. When buyers can picture themselves in a home, they will act quickly and pay more."
Here's a quick breakdown of the five "musts" for getting your home market-ready:
1. Exterior. Create curb appeal by making your front door and porch pleasing to the eye. Landscaping seals the deal of drawing in buyers for a deeper look.
2. Interior. According to Beilein, this includes "editing, simplifying and pulling together a look that is current." Pro tip: A small amount of staging can deflect from areas you don't wish to highlight, such as dressing up a drab fireplace with beautiful artwork above the mantel.
3. Kitchen and bath. Updates can make all the difference in appealing to potential buyers. After all, these are the most used rooms in the home by guests and residents alike!
4. Fresh walls. Beilein suggests updating to a current color palette, which might even be the least expensive improvement you can make to a property. "Soft whites and light walls are popular," she adds. Pro tip: Enhance the visual attraction to a room through pops of color that accent your furniture or even a feature wall, with textured wallpaper. When it comes to deciding the best accent for the room, "the space will dictate that," notes Beilein.
5. Accessories and artwork. Convey the vibe you want by curating the details of each area in the home. Fun throw pillows, impressive mirrors and cool accents can really bring a space to vivid life.
Laura McCarthy Real Estate is a full-service company that believes agents should have a strong support base. "We work in the background so the agent can go out and do what she or he does best: meeting and greeting the public, listing houses and showing properties," Beilein states. "We manage the marketing, transactions and closing with the title company for them, [and offer] real broker support by helping price houses, handling issues and giving coaching support." All that's left to do, it seems, is to stick a "for sale" sign in your now-manicured yard.
Laura McCarthy Real Estate, 29 The Boulevard, St. Louis, 314-725-5100, lauramccarthy.com