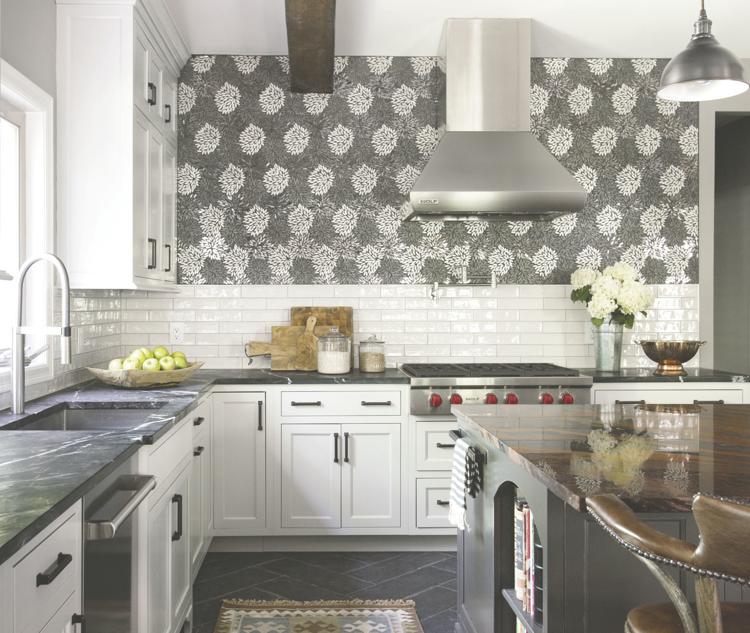 How does Karr Bick Kitchen & Bath design a space that instantly moves people? Perhaps it is the result of family being at the heart of everything Jenny Rausch and husband Todd do. When they purchased Karr Bick on their first wedding anniversary in 2006, the couple designed their business model around the connections people build with each other.
"We talk about the Karr Bick family having three pillars," Rausch details. "One is 'family first.' That can mean your biological or adopted family, or your work family. Either way, it's the people you care about most." She believes that it is this devotion to one another that results in employees with incredible work ethic who accomplish more than is necessary.
"We wanted the freedom and flexibility to work hard and play," says Rausch. "We also knew, if and when kids came, we didn't want to miss anything." Imparting the same understanding to their employees, the company has turned the team behind the Karr Bick name into their extended family.
"The most magical part is the culture that grew around [working parents]," she declares. "I encourage everyone to take time for their kids, grandkids and family members who need them. I do it, so they feel comfortable doing it. People want to work and stay here because we want them to first take care of home."
The atmosphere at Karr Bick at times mimics a family reunion, with children and pets all around. Being able to focus on family when necessary, though, is what keeps employees on task when at the job, Rausch explains.
The two remaining pillars at Karr Bick Kitchen & Bath are of equal importance and highlight the company's design process, which keeps clients at the forefront of every remodel and design project. One pillar focuses on the creation of "#nothingordinary" spaces, a tagline that represents the company's stirring, beautiful designs, which embody what each client loves while also being functional. Karr Bick's last pillar addresses achieving beauty on a budget, no matter the size or location of the project.
The award-winning powerhouse has a solid foundation upon which to stand. Each exceptional interior design project reflects its core values, which translates to clients receiving first-rate treatment from beginning to end.
"I enjoy every minute with my Karr Bick family," says Rausch. "I am proud of my team. There are very talented people behind the scenes, working together to build you the best possible space. We want to give you the most incredible, '#nothingordinary' home."
Karr Bick Kitchen & Bath, 2715 Mercantile Drive, Brentwood, 314-222-0967, karrbick.com