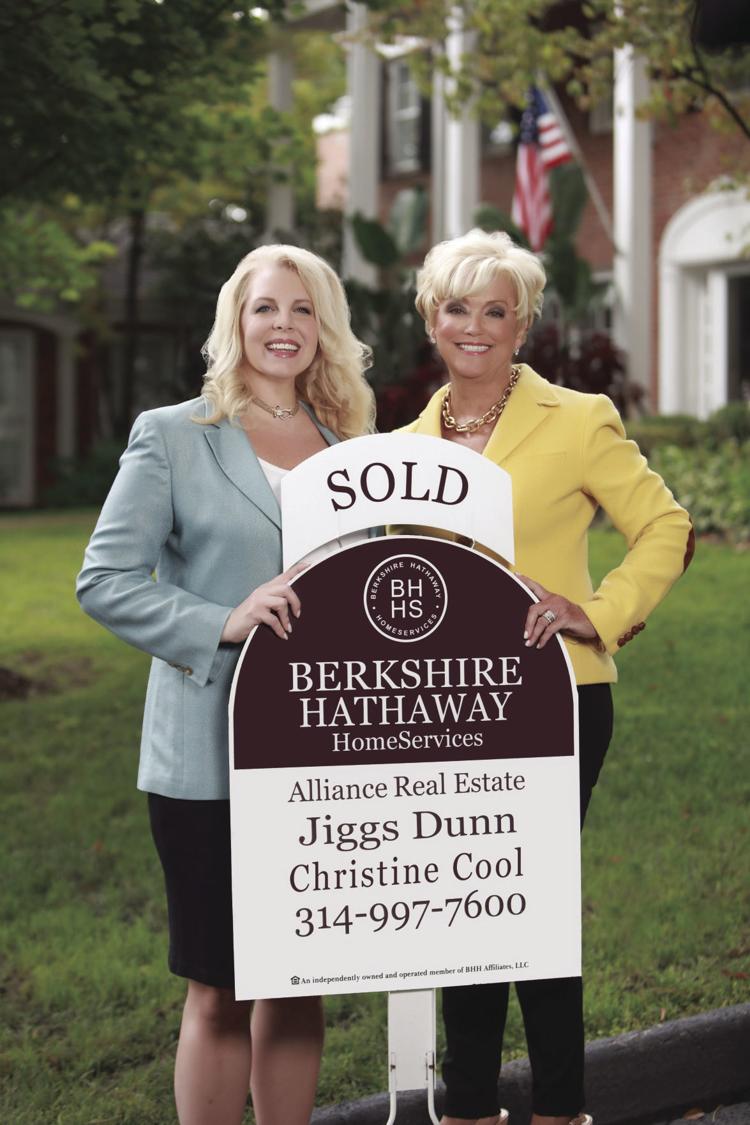 Jiggs Dunn & Christine Cool
The Jiggs Dunn and Christine Cool real estate partnership is defined by a wealth of experience in the St. Louis market, combined with a history of integrity. As top producers for Berkshire Hathaway HomeServices Alliance Real Estate, Dunn and Cool have represented sellers' and buyers' real estate needs for more than 40 years.
Cool started her real estate journey on the commercial side and quickly discovered a passion for the residential market. Her keen attention to detail and dedication to clients, combined with her experience and enthusiasm, create the perfect balance.
Dunn has excelled in the real estate industry for more than 35 years. She has a recognized brand with her slogan, "It's a Dunn deal," and scores of satisfied clients praise her energy, commitment and honesty. Dunn's high energy level and determination have led to many achievements, including a consistent ranking in the top one percent of all St. Louis real estate agents. She lives and loves real estate, working closely with her clients to provide personalized, professional service, as well as expertise and passion.
Together, Dunn and Cool encourage you to let their knowledge, experience and negotiation skills work for you when buying a home. And with $500-plus million in closed sales, it's difficult to refuse their offer.
314.503.7999 (Dunn)
314.614.5822 (Cool)
314.997.7600 (office)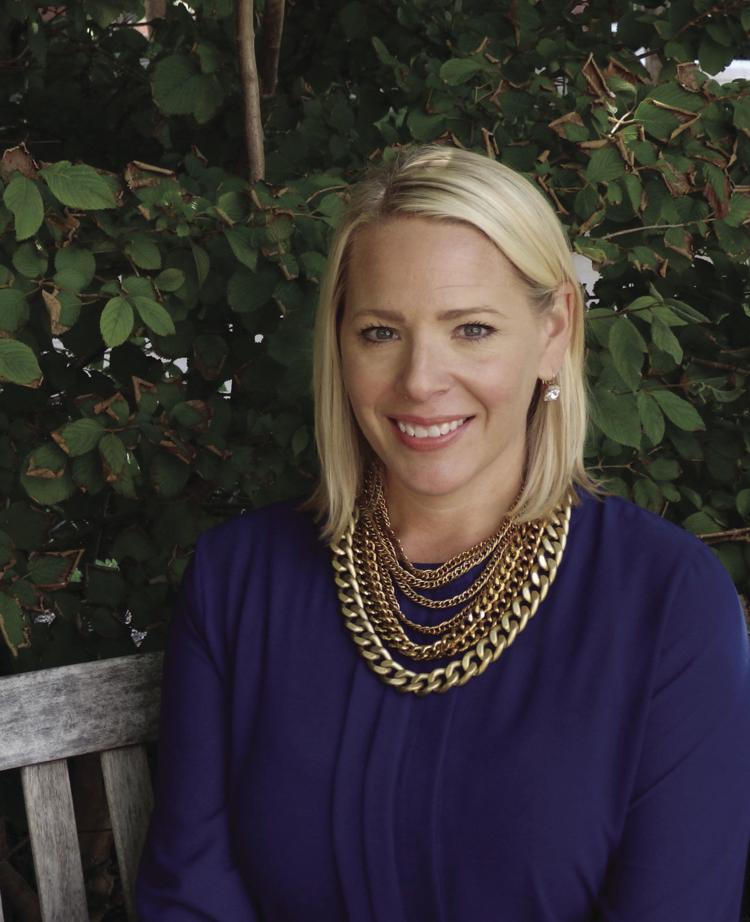 Jen Ross Cross
In 2011, Jen Ross Cross and her family moved into their Frontenac home. She, alongside her husband Andy and sons (Billy, age five, and James, age three), has devoted the past eight years to completely rehabbing the property. With a new master suite and the addition of a pool next on their to-do list, one thing is clear: Cross is passionate about real estate.
A partner at Circa Properties, Cross started in the housing industry in 2002 and has made it her mission to find the character, personality and unique details of each represented listing. Her Zillow reviews are commonly filled with comments on how Cross is a bit of a character herself, who makes buying and selling a home an enjoyable process.
The self-proclaimed real estate "nerd" prices properties by combing through data and touring the competition to ensure accuracy. Cross believes in the saying that "good people know good people," which is evident in the number of clients who have referred family and friends to her.
A singular service that Cross and her team offer sellers is the ability to coordinate, facilitate and finance any necessary updates and repairs to a property in need, prior to listing it on the market.
In order to get top-dollar, Cross maintains, 99 percent of properties need some amount of work to be performed. Most sellers don't have the time or resources to execute this, but Cross revels in finding creative solutions, which is one of many ways that she adds value to the process.
314.313.1779
314.352.5200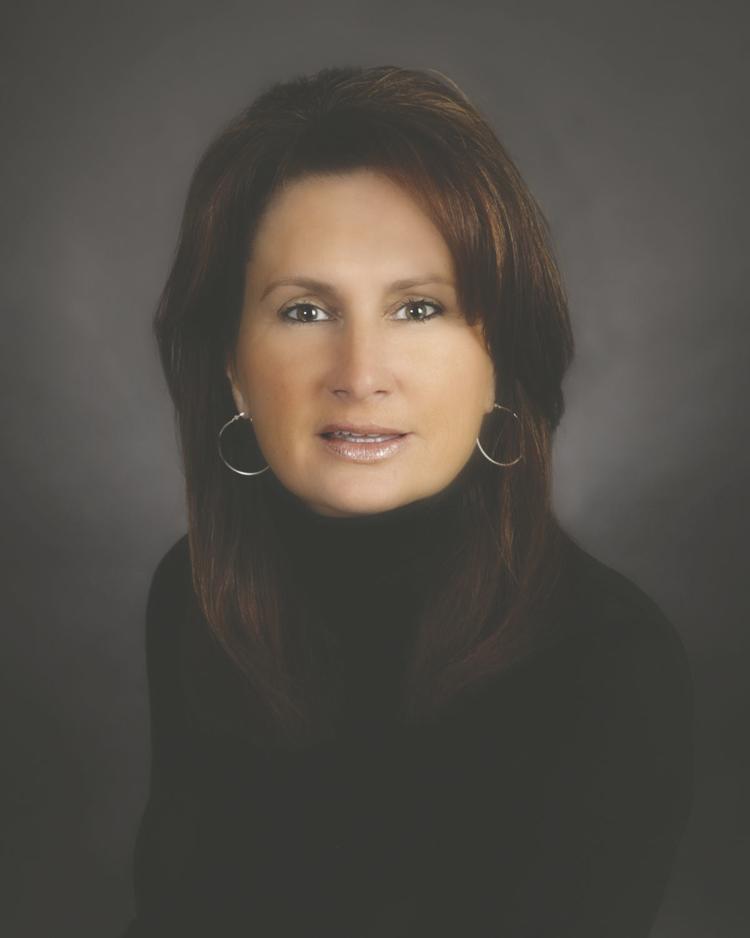 Mary Beth Benes
A native of St. Louis, Mary Beth Benes has comprehensive real estate knowledge to rival anyone's. This became evident when she was drawn into real estate by new Cardinals players and their families, whom she met through her husband's career with Major League Baseball. Seeking her expertise on the area, Benes recognized great neighborhood fits and paired families with homes.
After becoming a licensed real estate agent, her expert advice on the area's best schools and locations soon proved invaluable. She has the know-how to assist in homebuilding, buying, selling and relocating, making her an asset to clients every step of the way.
She specializes in the Highway 40/64 corridor, with a focus on Ladue, Frontenac, Town and Country, and Chesterfield – but her breadth of knowledge reaches all across the St. Louis area, including St. Charles County.
Rated No. 1 on St. Louis Business Journal's list of "St. Louis' Highest-Selling Real Estate Agents," Benes consistently ranks in the top 0.25 percent of all agents, having earned a designation as No. 1 in the Town and Country office at Coldwell Banker Gundaker and the highest level of achievement within the agency, President's Premier.
Benes not only understands the community; she gives back to her hometown as well. Married with three sons, she serves as a member of the Town and Country architectural review board, and volunteers at Westminster Christian Academy, the Andy Benes Charity Golf Tournament, and is a member of the Villa Duchesne School Alumni.
314.707.7761
Kim Carney
Kim Carney is consistently ranked as one of the leading agents of Coldwell Banker Premier Group and is listed among the top REALTORS in St. Louis. She specializes in the high-end real estate market, utilizing a unique and aggressive marketing plan that sells homes.
Carney prides herself on her proactive approach. Different from other top agents, she does not stick a sign in your yard hoping that your home will sell; she creates top-notch print advertising that cannot be beat. She also uses social media boosts and other unique tools that make a significant difference. She offers the necessary experience and savvy negotiation skills to get her clients what they want.
Carney attended Ladue Horton Watkins High School, went to the University of Missouri-Columbia and received her master's degree in counseling from the University of Missouri-St. Louis. She resides in Ladue with her twin daughters, Emma and Grace, who are sophomores in high school.
Carney enjoys traveling and hanging out with her kids, usually beside the pool. She stays involved in numerous charities, including the St. Louis Ovarian Cancer Awareness organization, which champions a cause that is dear to her heart. After overcoming ovarian cancer six years ago, Carney donates 10 percent of her income to Siteman Cancer Center.
314.422.7449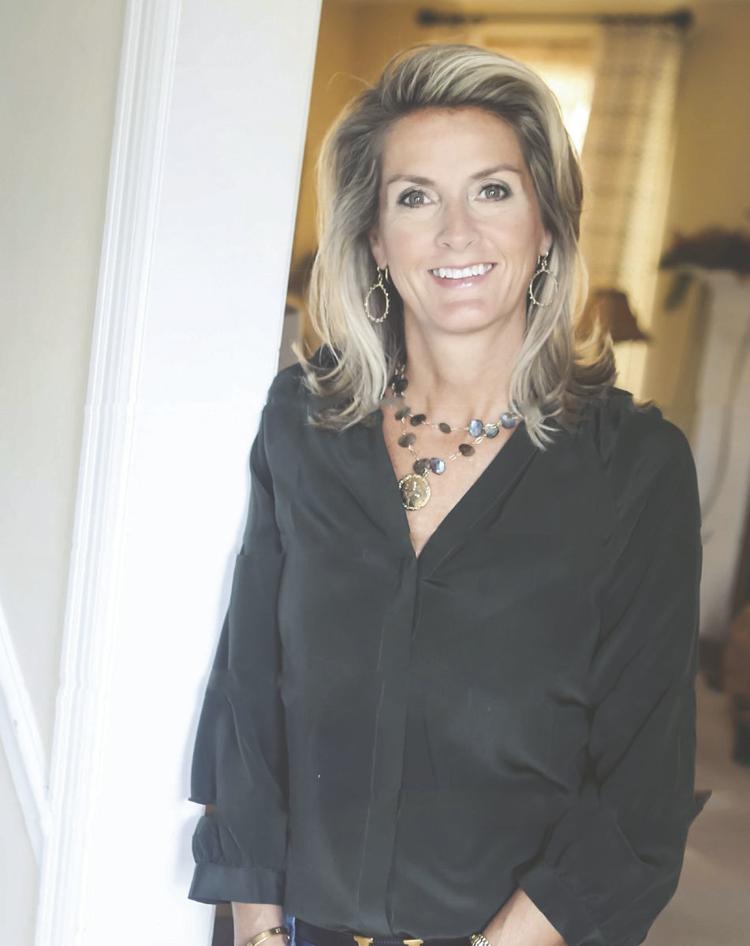 Gina Bundy
With more than $169 million in lifetime sales, Gina Bundy is the top agent with Gladys Manion Real Estate and ranks as one of the highest-selling agents in the St. Louis Business Journal's "Book of Lists."
Before becoming a successful real estate agent, Bundy earned an undergraduate degree from Southern Methodist University and an MBA from Washington University.
A St. Louis native and longtime Ladue resident, Bundy has formed a robust local network and knows the ins and outs of the St. Louis luxury market. Her expertise lies mainly in the areas of Clayton, Creve Coeur, Frontenac, Huntleigh and Ladue.
Using her immense industry knowledge and talent for listening to customers, Bundy ensures each of her client's goals and priorities are met. Bundy works to list and customize each marketing campaign to meet each client's specific needs and searches beyond homes listed for sale on traditional channels.
Bundy enjoys spending time with her family, traveling and playing golf.
314.267.6262 (direct)
314.721.4755 (office)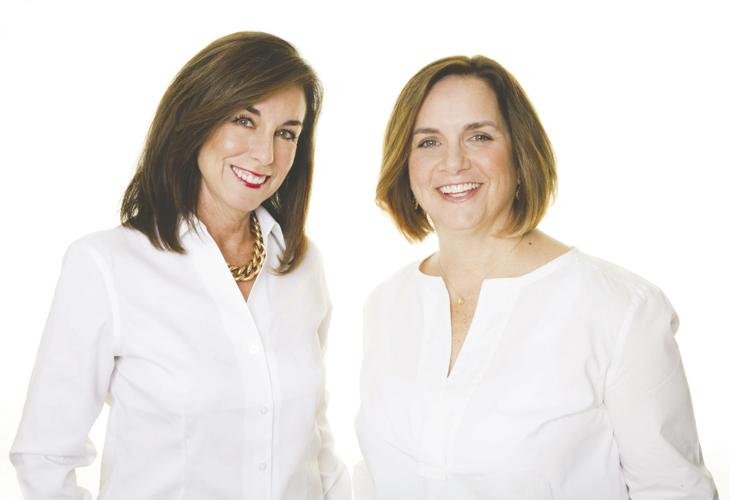 Wright Mullen Team
Combine Margaret Wright and Lisa Mullen, and you get the ideal combination of professionalism and dedication devoted to the process of selling or buying your home. Thanks to extensive backgrounds in marketing (Wright) and sales, management and customer service (Mullen), this balanced team covers all the bases to ensure each client's success.
Both Wright and Mullen think creatively and strategically, enjoying the challenge of matchmaking clients to their dream properties. The Wright Mullen Team's initial step with buyers is to assess their needs and desires in order to best understand what conceptualizes the client's vision for his or her home.
In assisting sellers, Wright and Mullen work closely with the home owners to prepare the house to appeal to today's buyers. Their strategy has proven effective, with most listings going under contract in the first week. They recognize that selling or buying a home can be the most significant decision one can make in his or her life. Wright and Mullen handle all of the details to make it an enjoyable and efficient process from start to finish.
Wright entered into real estate by first selling her own home, 15 years ago. Her successful representation revealed a knack for navigating the industry and so she began her successful career to help others make their real estate dreams come true.
Mullen, licensed since 2011, channels her adept listening and communications skills to assist buyers and sellers. Her honesty and multi-tasking savvy make her a valuable asset and well-equipped to handle the many facets of this ever evolving industry.
314.369.7731 (Wright)
314.369.2453 (Mullen)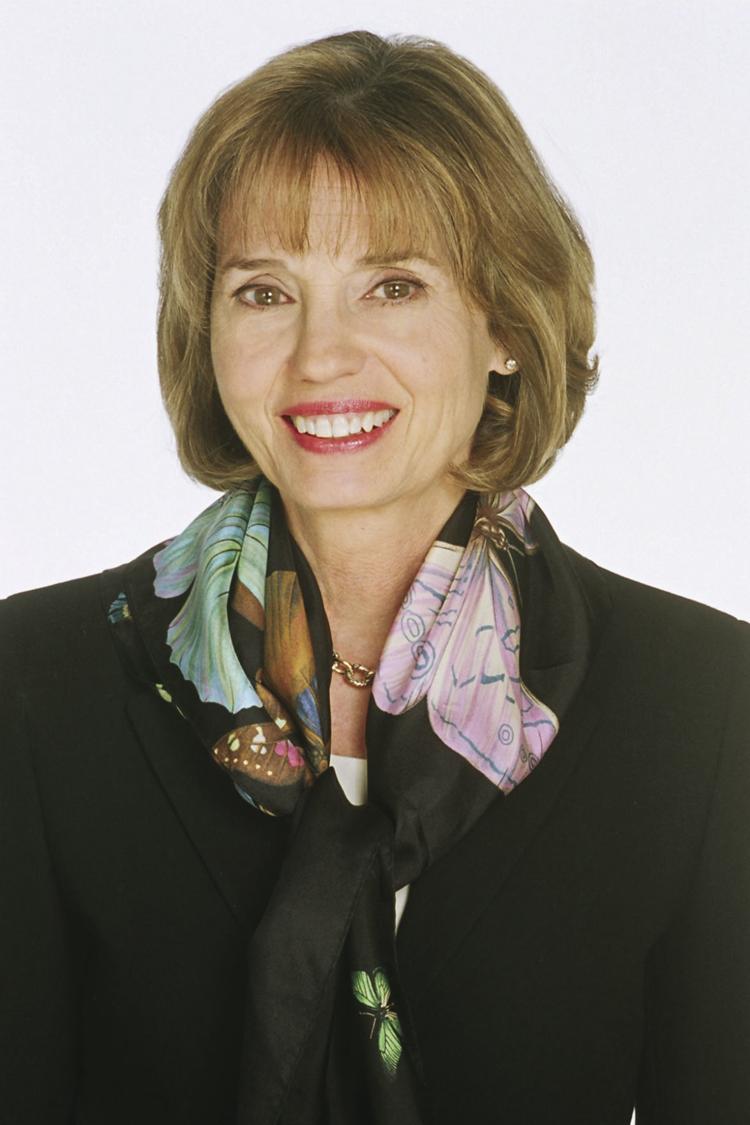 Susan Holden
Susan Cox Holden thoroughly enjoys decorating and renovating properties, which is how she realized her calling. "I love helping people to achieve their goals," she says. "Real estate fit perfectly."
She earned her broker's license in 1989, alongside her husband, Bill, who runs a real estate business in the Dominican Republic. She began her career with and has remained at Janet McAfee Real Estate.
"I like to search and find the perfect home to meet [my buyers'] needs," Holden details. She mainly serves the central corridor, especially Ladue, Olivette, University City, Creve Coeur, Webster Groves, Des Peres and Town and Country.
"Sellers usually need guidance, [from] help getting maintenance and neutralizing done [to] getting the home to show at its best for photos," she adds. "There is much more involved than just putting a 'For Sale' sign in the yard. With the public relying heavily on internet photos to decide which homes they are interested in, professional photos and careful preparation essential for success."
On occasion, Holden has worked outside of the central corridor, from Wildwood and St. Albans to the Central West End neighborhood and downtown St. Louis. "Since I have been in the business for 30 years, I have worked in most areas of St. Louis," she explains.
A regular on the "Top 10 Agents" list at Janet McAfee and a winner of the coveted 5-Star Customer Satisfaction award, she attributes the success to her motto of offering "simply superior service."
Holden volunteers at Operation Christmas Child with Samaritan's Purse and P.E.O. Sisterhood.
314.503.3345
FACEBOOK.COM./SUSANCOXHOLDENREALTOR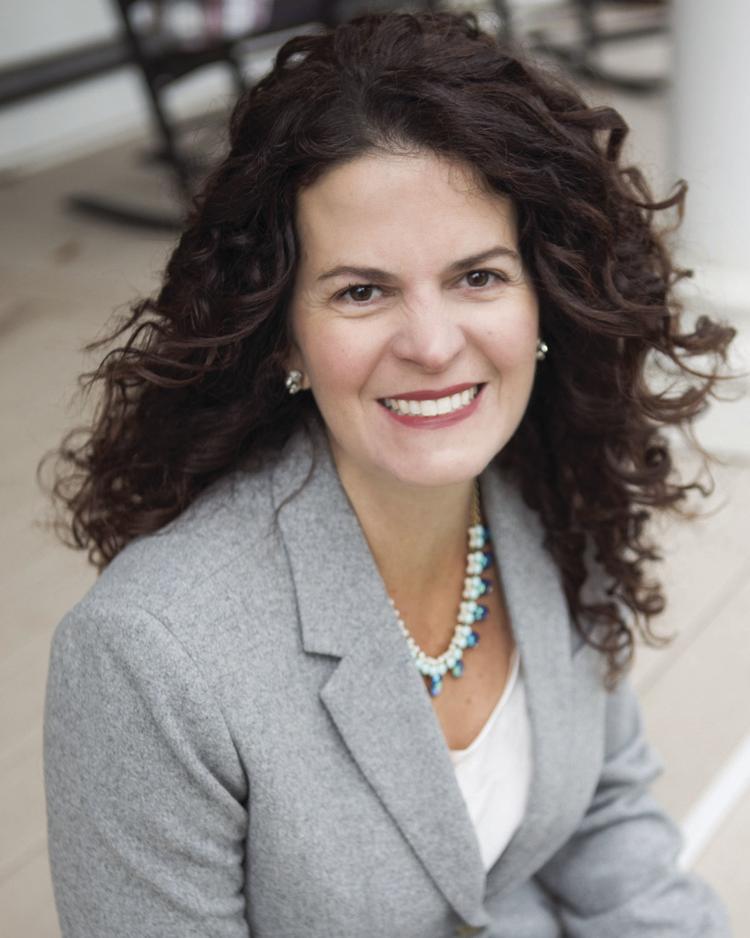 Andrea Maddock
Andrea Maddock has over 20 years of marketing and design experience and has always found the home design and building process interesting. Naturally, she considered a career in real estate the right fit. "I know how to stage and photograph a house and make it shine to its full potential for the seller," she shares.
Her wealth of knowledge in design, floorplans and finishes gives Maddock a unique insight. "I find it easy to see the potential of a house […] to look beyond brick-and-mortar and find the right home to fits my clients' needs," she explains.
The central corridor expert recognizes the best way to address her clients' stress from buying or selling their home. "Planning is so important," she says. "I truly believe the first impression is the best. I understand the importance of presentation and don't want to sell anything that's not ready."
A member of many boards, Maddock serves as past VP of the Glendale Historical Society and is an avid volunteer at her children's schools. She's always in attendance at her three daughters' volleyball games and performances. In addition, she enjoys running, vacationing with her family, and trying new restaurants with her husband.
"I have lived in St. Louis my whole life," Maddock says. "I love our town and everything it has to offer. I feel excited to meet new people and share in their excitement of buying or selling a home. We always start out as strangers – and end as friends."
314.518.6699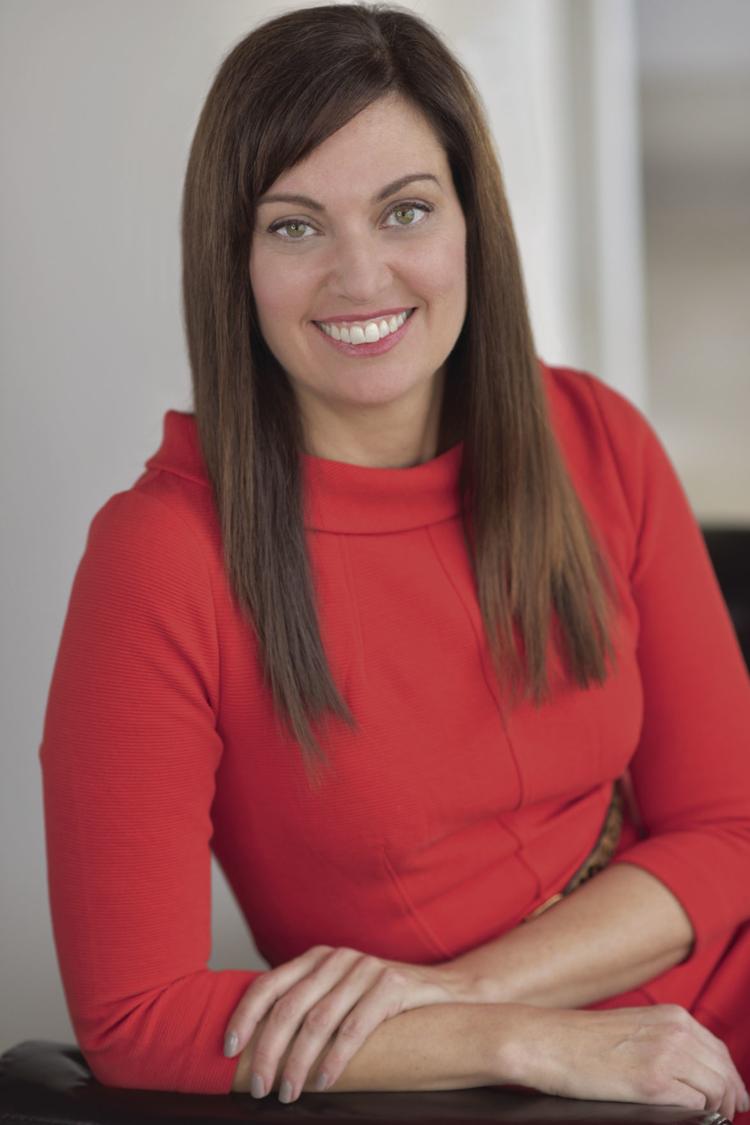 Sabrina Robb
In the luxury real estate business since 2003, Sabrina Robb has established herself as one of St. Louis' most respected residential advisors. What began as a family affair has led to her taking the helm as lead broker-agent for Robb Partners.
"I am excited to continue a strong tradition of service and trusted advising to buyers and sellers in St. Louis' central corridor," Robb says.
Robb Partners offers specific expertise in marketing and selling the distinct luxury homes of St. Louis County, including in Clayton, Ladue, Frontenac and University City. The team has sold almost 200 homes since 2015, with an average sold price of $715,000, including many listings that sold for more than $2 million.
"In Clayton alone, we sold more than 60 homes at an average price of $930,000," she notes. Robb finds that her passion for business is only further inspired by clients, with whom she has fostered a strong reputation, as well as among her colleagues.
"I can't say enough good things about Sabrina," Jane K., a Clayton buyer, says. "Wonderful communication made the process seamless. I would highly recommend her to anyone buying or selling a home."
Shira and Jeff K., University City sellers, concur. "[Robb Partners] helped us prepare the highest quality listing that made our house shine and sell in less than one week," they share.
The team's association with Keller Williams Luxury and Who's Who in Luxury Real Estate enables Robb Partners to combine its longstanding service traditions with innovative marketing strategies, all within the world's largest real estate network.
314.727.2001
Peter Lu
Peter Lu felt drawn to the real estate industry, having learned about property management through his father, who partnered in a few real estate investment groups. Today, Lu represents the residential side of the market, with a decade of experience behind his name.
He and his team specialize in St. Louis and St. Charles counties. Lu's strength lies in his ability to help clients understand market values, where their property values stand and what potential rewards await certain investments.
"Our business motto is to do everything we can to fully represent our clients' best interests," states Lu. "We guide them through the confusing and sometimes nerve-wracking process. We do not worry about the payout on each deal. We know that if we do the right things, the rewards will be waiting for us on the back end."
For the past two consecutive years, Lu has been listed as the No. 1 individual agent for RE/MAX within the St. Louis region. In 2017, The Wall Street Journal also designated him as No. 171 out of 1,000 top individual agents in the nation.
"I enjoy what I do," says Lu. "As long as clients appreciate and see value in the service we provide, I hope to do this until I retire!"
314.662.6578 (direct)
636.779.8080 (office)
Sarah Bernard
Sarah Bernard has been in the real estate industry since 2008, specializing in residential sales and vacation properties. Bernard and her team – the No. 1 sales team at RedKey Realty leaders – work throughout the metropolitan area, selling homes from Soulard to Innsbrook and everywhere in between.
"I really enjoy the business aspect of managing my team, goals, direction of the business and overall marketing for my business and clients," Bernard says. "I have met fantastic people in my business who continue to challenge me, help me to grow and bring me ongoing business year after year."
Bernard and her team strive to give clients a full-service approach from operations to stagers to buyer specialists, offering established marketing plans for sellers and unique services, like a central office and full-time staff.
"We are easy to reach and have a calm, approachable way of doing business," Bernard says. "We measure success through the satisfaction of our clients. Clients come first."
Bernard is equipped to handle any homebuyer's request as she is certified in luxury home marketing through the Luxury Home Marketing Institute and as a Resort and Second Home Specialist. She serves on the Resort & Second Home Committee for the National Association of REALTORS and helps to coach REALTORS around the country as a certified real estate business coach with Workman Success Systems.
When Bernard, a mother of three young adults, isn't busy making real estate dreams come true, she enjoys travel, fitness and learning new languages, and also hosts the weekly television show "STL Live."
314.753.3552 (direct)
314.780.9070 (office)
sarahbernardchalets.com sarahbernardrealestate.com
Lizzy Dooley Real Estate Group
The Lizzy Dooley Real Estate Group prides itself on providing exemplary customer service to clients at every price-point. Specializing in the central corridor, the team – comprised of agents Lizzy Dooley, Kathy Grearson, Michelle Moshiri and Marty Gonnerman – utilizes extensive networks and continues to rank among the top-tier teams in the St. Louis area.
Dooley, the middle child of six, left for college, intent on becoming a sports announcer. Upon graduating with her degree in education, she met a new dream worthy of pursuit. "Real estate found me!" she claims.
Through family friend Kathy Beilein, the president of Laura McCarthy Real Estate, Dooley found her true inspiration. She also knew several family members who boasted successful careers in commercial and residential real estate.
"I grew up always having a great deal of respect for Kathy," Dooley recalls. "I met with her to discuss a career more than 13 years ago. I loved the energy and pace of real estate. Every day is something new – new people, new properties. I absolutely love this career!" In addition, Dooley participates in the Friends committee at The Magic House, St. Louis Children's Museum, and she stays involved in her children's school.
Known for its incredible skill at uncovering off-market properties, The Lizzy Dooley Real Estate Group often secures first looks within the highly competitive housing market. Hallmarks of this talented team include: "white glove" treatment, from start to finish; rigorous comparative market assessments; highly targeted marketing campaigns that leverage social media; and creative oversight for premarket staging.
314.680.1426 (direct)
314.725.5100 (office)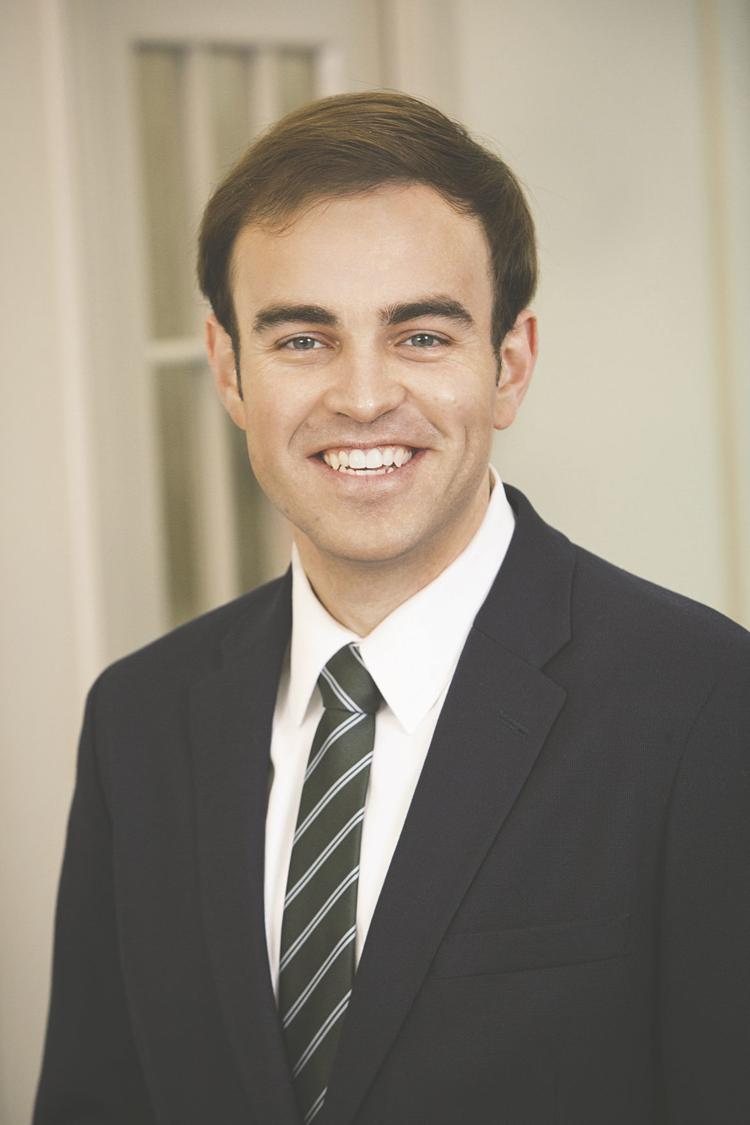 Mike Huggins
Since 2015, Mike Huggins has developed a successful career in the St. Louis real estate market. That is due, in large part, to his polestar being to make people's real estate dreams accessible to them. With this directing principle at the heart of his business, he ensures his clients find a community in which they can thrive.
From assisting first-time homebuyers to clients seeking a larger home for their growing family, Huggins meets people wherever they are in the process. He navigates the ins and outs of every real estate transaction to make the transition as effortless as possible for his clientele.
Huggins continues to succeed in the housing industry through persistence, which he exercises in every negotiation, and a diligence in understanding current market trends. This allows him to provide important insights to his clients about fluctuations in the market and how best to position them for resale.
At the end of the day for Huggins, it always comes back to putting clients first and meeting their needs. By doing so, he has earned a place for the past two years as a top producer at Laura McCarthy Real Estate.
"The best part of my job is helping my clients to achieve their dreams," he says. "And watching them grow in their new homes and reinvest in their communities." Huggins sees the bigger picture with his clients – and he does what it takes to help them live the dream.
314.288.9157 (direct)
314.725.5100 (office)
Steve Mathes & Joe Mathes
Real estate is a tradition for the Mathes family. Steve Mathes followed his father, Julian Mathes, into the business of commercial real estate after graduation from Tulane University in New Orleans. He soon pursued his passion and focused on residential real estate when he joined Coldwell Banker Gundaker in 1984.
Today, Steve Mathes has guided clients through the process of buying and selling properties for more than 35 years. He has more than $500 million in closed sales and is a top producing agent, with a reputation that's second to none. "I have built my reputation on honesty, integrity, experience and outstanding service," Steve Mathes says. "The bottom line is results!"
Steve Mathes' son followed suit, taking part in the family tradition. Joe Mathes graduated from John Burroughs School in 2005 and the University of Wisconsin – Madison in 2009. Upon graduation from law school in 2014, he joined his father and launched his own real estate career.
Joe Mathes has already earned the coveted title of Rookie of the Year from Coldwell Banker Gundaker, where he has quickly become a top producer. The Mathes team continues to earn accolades and recognition. Steve Mathes is listed in the top one percent of Coldwell Banker agents, with an International President's Premier designation – the highest rank one can receive.
In addition, Steve Mathes celebrates 40 years of marriage with his wife, Julie. Joe Mathes and his wife, Kaitlin, have two daughters, Catherine, age 2, and Julia, who is one month old.
314.503.6533 (Steve)
314.276.1604 (Joe)
314.997.3412 (office)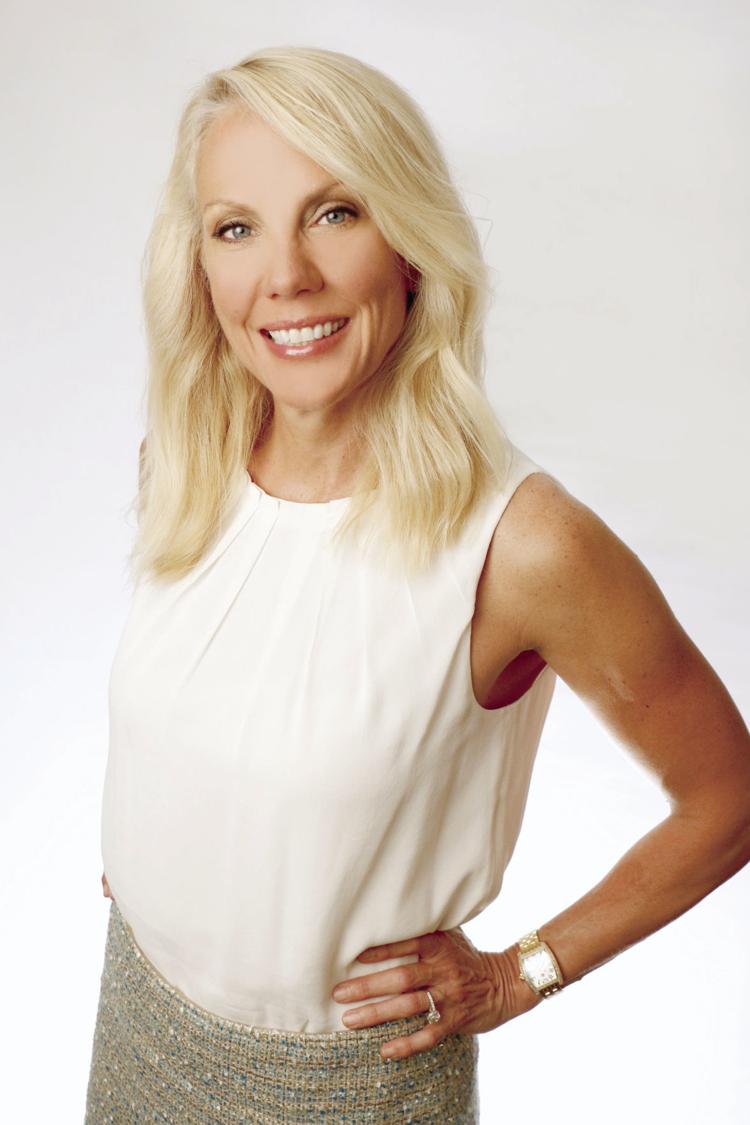 Amy Goffstein
Approaching 25 years of success in the housing industry, Amy Goffstein has established her reputation through "a thoughtful, personalized approach to real estate," as her tagline states.
As a certified international property specialist, Goffstein is qualified to collaborate with clients, both buyers and sellers, who show interest in local and global real estate, making her an exceptional value and extraordinary asset to those pursuing their real estate dreams.
Goffstein began her career in 1995 by working with a local homebuilder, though her job soon took her to Vail, Colorado. "I worked as a REALTOR," she details. "It was a great experience [through which I learned] the high-end market in a resort town. That experience has translated to working with the upper end of the market in St. Louis."
Since then, Goffstein has specialized in listings within the St. Louis' central corridor, especially in Ladue, Frontenac (where she and her family resides), Clayton, Webster Groves and Kirkwood.
Goffstein devotes her spare time to volunteer efforts at her children's schools and throughout the Ladue School District. In addition, she takes part in equestrian sports alongside her daughter, Teddie, a seventh-grader, and golfing alongside her son, Andrew, a junior and member of his school's golf team.
Goffstein's dedication instills confidence in her clients. "My clients experience a strong level of comfort," she says, "knowing that their real estate transaction is in the hands of someone who is not only competent, experienced and hardworking, but someone who truly understands from where they are coming and where they ultimately would like to end up."
314.712.0599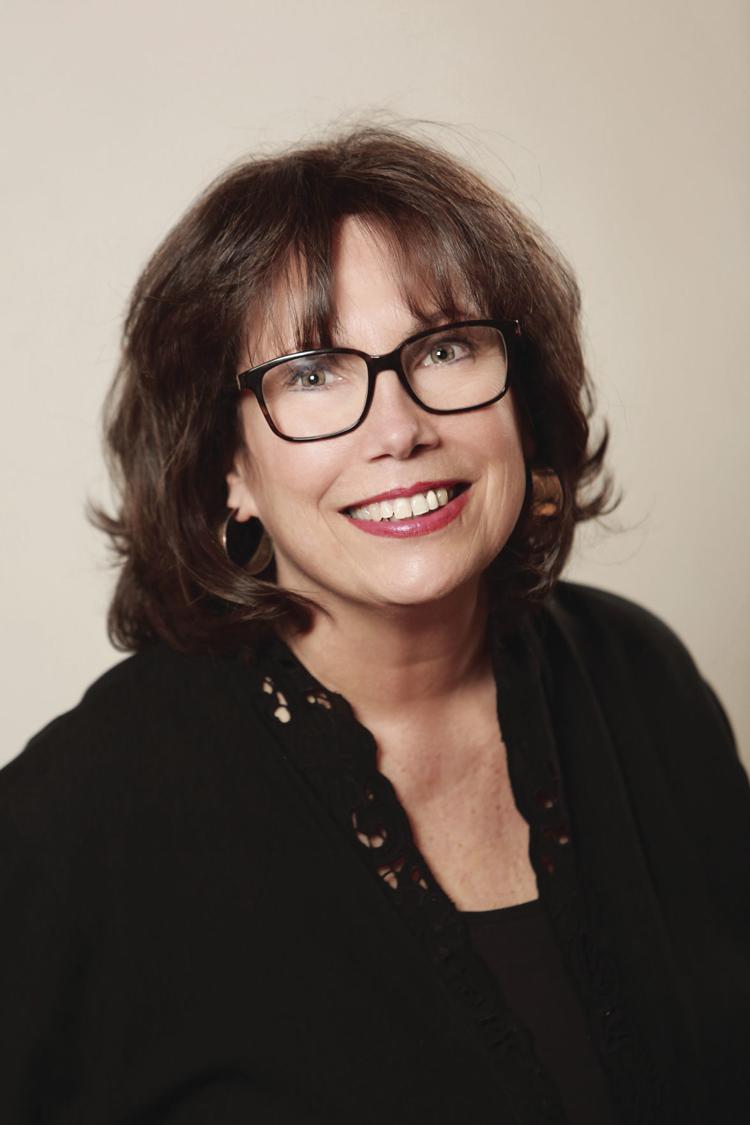 Maria Elias
Maria Elias has aided families in the moving process for 20-plus years, earning her a designation as a relocation and listing-and-marketing specialist, with a focus on Clayton and Ladue. Her expertise and community knowledge are evident through rave reviews from clients.
"Maria was a godsend!" one client says. "She was thoroughly organized [and] understood just what we wanted, preselecting 10 houses [that] met our criteria."
Another shares similar sentiments: "After living [in this wonderful home for] a month, we are still in awe. Maria's knowledge of the market, ability to bring people together to do the deal and professionalism was a testament to me [of her skill]."
As a member of the Multi-Million Dollar Club, Elias ranks in the top one percent of St. Louis REALTORS and is an Outstanding Services award recipient, as well as a member of the St. Louis Association of REALTORS.
Prior to her real estate career, she established Town & Country Stables, one of St. Louis' finest board-and-riding academies. Elias and her family then moved to a suburb of Chicago, where she managed the Ragdale Foundation, an arts institution. Born and raised in St. Louis, the Clayton resident attained her vast knowledge of the area's communities, local school districts and the housing market from personal experience.
314.971.4346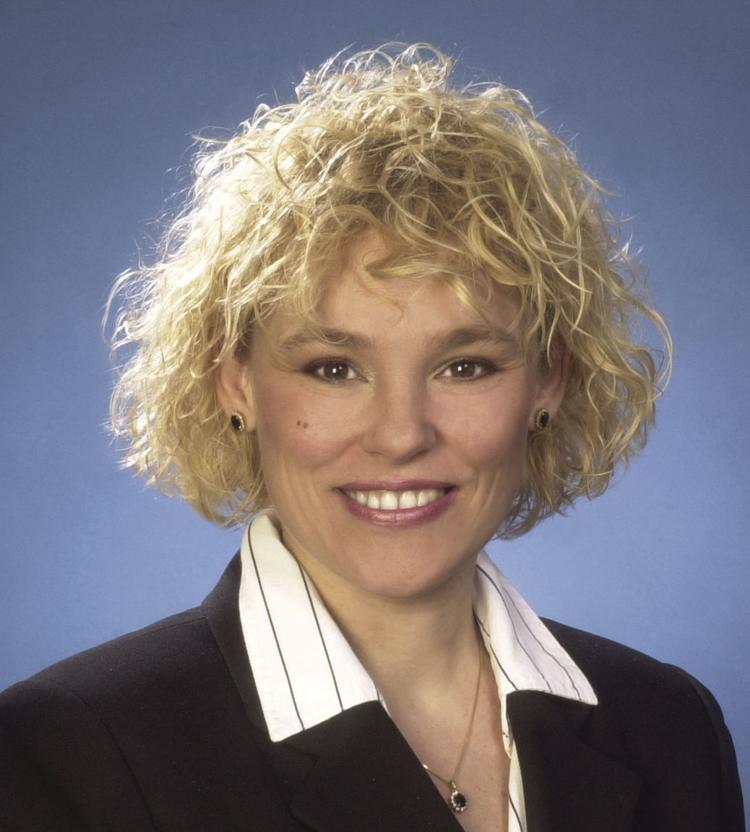 Maya Kefalov
Maya Kefalov left behind a career as a marketing research and account planning business consultant for the real estate industry on a dare. "My husband claimed that real estate perfectly matches my temperament and interests in architecture and renovations while encompassing my academic background, work experience and negotiating skills," she explains.
Putting all of her effort into her new profession, Kefalov found real estate dynamic and personally challenging. "The thrill of helping real people on a daily basis wiped out all troubles and, in a few short months, I knew I had found my calling," she shares.
Now she is a certified relocation specialist and ranked in the top one percent at her office. The Boston University graduate holds a master's degree in Romanian and Spanish Linguistics and Literature, as well as in communications, marketing and advertising.
"Being fluent in five languages and affiliated with RedKey Realty [Leaders] – which is part of LeadingRE, the largest global relocation network – I offer my clients a cutting-edge advantage in their real estate transactions," Kefalov states.
She has created a custom statistical analysis tool to give her clients an advantage, securing both buyers and sellers the best prices ("within one to two percent") on the market. "I always outperform the competition," she says.
Kefalov is married to her "best friend," Vladimir, a professor of neuroscience at Washington University, and together they have three mostly grown children: Yan, Menea and Teo. In her spare time, she can be found making pottery, cooking, flamenco dancing or hiking.
314.660.4040 (cell)
314.629.7200 (office)