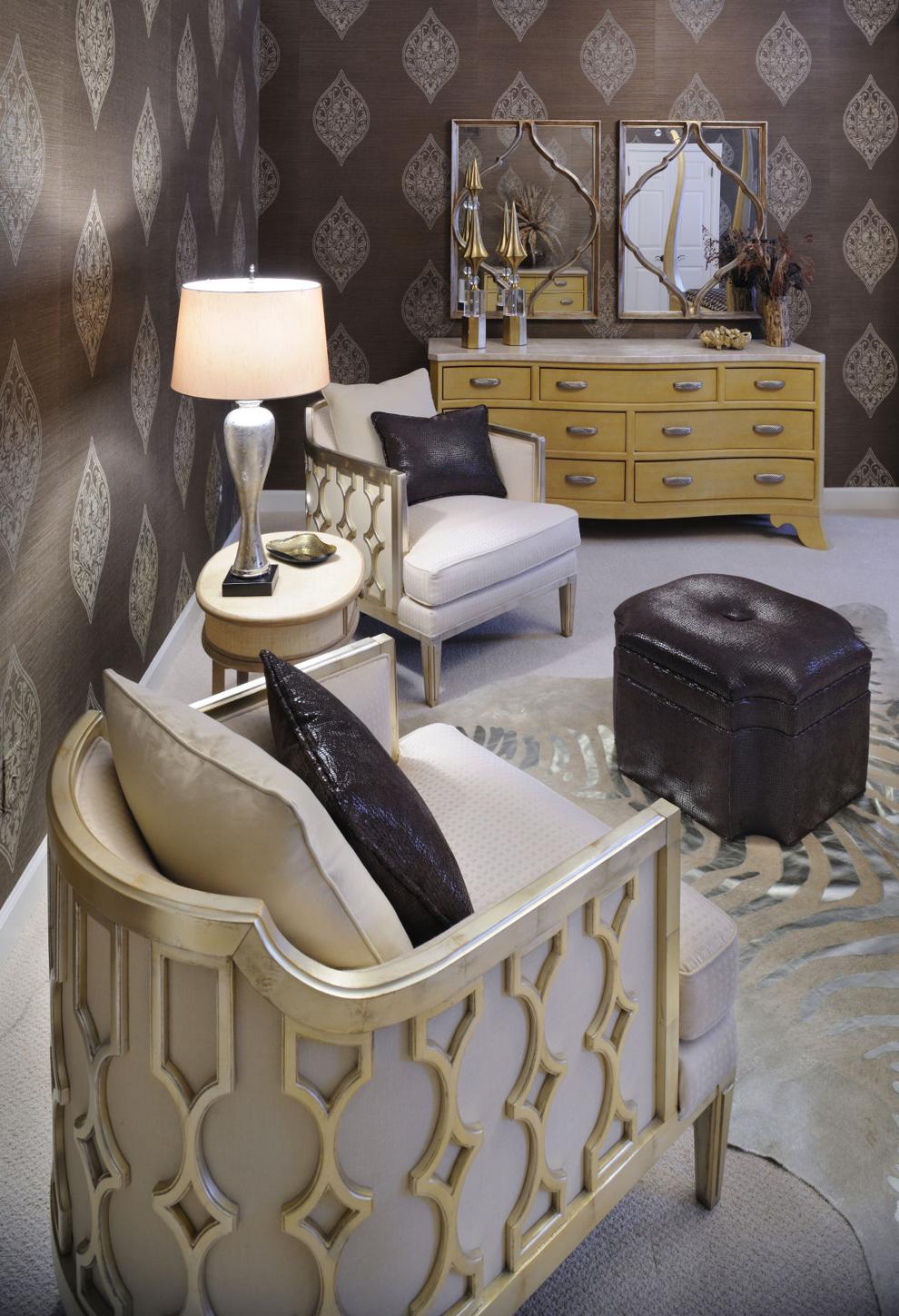 Marcia Moore of Marcia Moore Design worked with a family in Chesterfield to transform this master bedroom into a chic retreat.
"The house was family-friendly, and they wanted this to be their adult haven," Moore says. "They also wanted it to be elegant but still cozy."
The clients, who had recently moved to St. Louis, requested that the bedroom walls be painted chocolate brown, the same color used in the bedroom in their previous house. Moore wanted to add something – well – more.
"The wallpaper has such a unique pattern," she says, adding,"As soon as we found the wallpaper, we found fabrics that worked well with it."
After securing the wallpaper, Moore was able to mimic the pattern in the mirrors above the dresser, the Caracole chairs and even the bedspread (not pictured) to tie the room together. The sitting area chairs, which Moore says took her some time to find, are adorned with decorative faux-hide pillows that match the fabric of the ottoman. The mirrors were originally silver and elevated with a champagne color. The rug was the final, glamorous addition.
Marcia Moore Design | 11622 Page Service Rd #103 | 314-560-0830 | marciamooredesign.com