Home technology in the 21st century is mind-blowing. Gone are the days when the universal remote was the coolest piece of technology in the living room. In 2018, homeowners can moderate the temperature of their residence from thousands of miles away. They can use their voice to control lighting and music. Forgot to lock the door? Do it from your smartphone.
Whether you're wanting a few new speakers installed or a total revamp of how your home's electronics are controlled, metro area professionals can make it happen. Aaron Walbrandt, president of Walbrandt Technologies, says that while there was a point when homeowners were questioning the integration of smart home features, now, "There's really no question.
"Technology is becoming an essential part of the modern home," he continues. "We expect intuitive control of the amenities in our car, oftentimes through a touch-screen interface. Why not have that in your home, as well?"
With a mission to deliver life-enhancing technologies and award-winning service, Walbrandt Technologies often is frequently brought on while a house is still in its architectural phase. The initial step is to design the wiring for the home, which will be the backbone of its wired and wireless network and all the technology that relies on it.
"Every device that accesses the internet or communicates with [another] is going to use that network, so it must be done properly," Walbrandt says.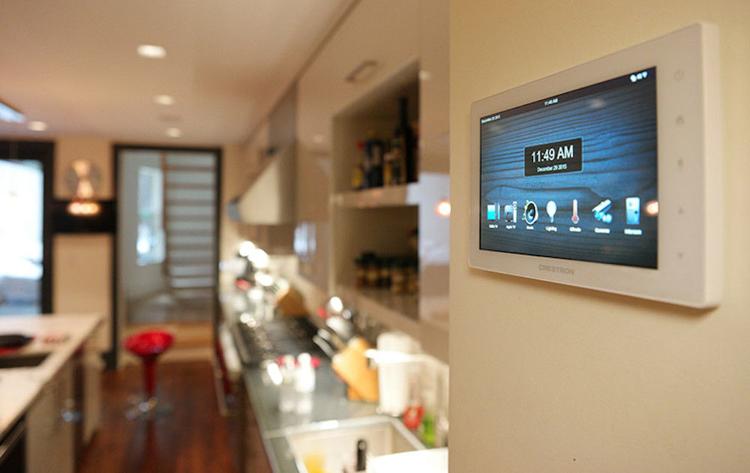 Once the network is in place, Walbrandt works with the customer to find out which types of technology will best fit the family's lifestyle. If they're big music fans or like to entertain, Walbrandt will work with them on a sound system. If they often have people over to watch sports, Walbrandt says there's nothing like viewing an event on a large projection screen with full surround sound. "It brings the action right into your home," he says. "We can design a system to automate lighting and shades, for security, energy efficiencies and to interact with outside lighting conditions. Today's automated shades can be controlled with the press of a button and add convenience, energy efficiency and security to the home."
When planned out and installed properly, innovative home-technology features don't have to take away from the aesthetic. Walbrandt works closely with interior designers and architects to ensure that wires aren't running across the home and that there's not a need for furniture to hide routers and outlets. He says he and his team can even condense a bank line of light switches into one switch that controls lighting, shades, ceiling fans and music for a given room.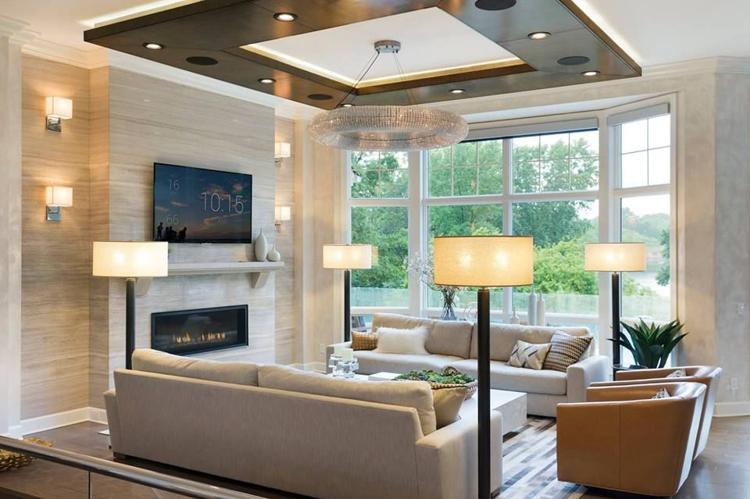 "All these things together help make the house more comfortable, convenient and better for entertaining," he says.
When it comes to entertainment, home TVs are getting bigger and bigger. As 4K TVs move in to replace their 1080p predecessors, picture quality has reached stunning heights. Walbrandt says it's not uncommon for people to have 80-inch TVs in their homes and notes that having a cinematic experience in your living room is now easier than ever.
When the 80-inch TV isn't big enough, Samsung introduced a new product earlier this year called The Wall. Not to be mistaken for the 1979 Pink Floyd album, The Wall is a 146-inch TV that can be installed in a home or business. Although its price tag hasn't been announced, CNET predicts the roughly 10-foot-wide, 6-foot-tall TV could cost upwards of $100,000.
If home security and surveillance are more up your tech alley, innovations in that field have been through the roof, so to speak. Terrence Hampton, partner at Life Media, says that at least half of its projects these days are focused on keeping the home secure and giving homeowners the ability to keep an eye on it from wherever they may be.
"Surveillance is one of the most important technology features right now," he says. "Everything is more user-friendly and gives the user more control."
Today's cameras are smaller and more inexpensive, and Life Media works with its customers to find the system that's right for them. Customers can now see who's at the front door or if a package has arrived simply by opening an app on their phone or tablet. By integrating more smart home features, today's technology also allows customers to lock and unlock doors and set alarms.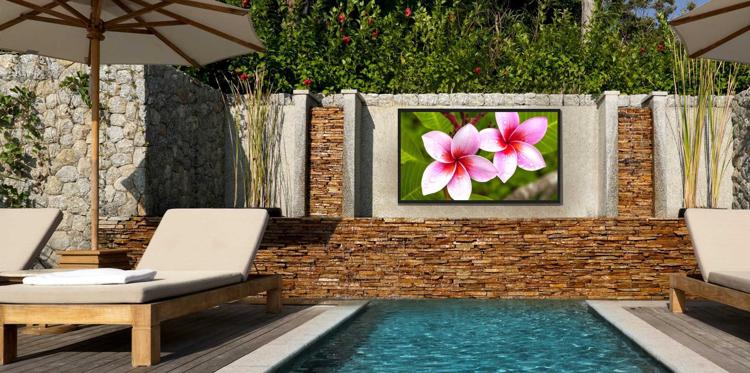 "Most of our clients are not basing their system on a budget," Hampton says. "They want user-friendly. The operation of the system is most important to them."
Life Media also has a large customer base in entertainment installation and works with its clients to bring the latest and greatest TVs into their homes. Hampton says he's excited to see what's coming next in the TV world and notes that a new paper-thin one is coming down the pipeline. He's also looking forward to the disappearance of cable boxes as TV services move over to using networks instead.
Although it might be difficult to stay ahead of the technology curve, there's no shortage of metro area companies bringing the latest and best to local residents. As author Alvin Toffler put it: "Technology feeds on itself. Technology makes more technology possible."
Life Media, 314-966-3775, lifemediallc.net
Walbrandt Technologies, 11612 Page Service Drive, St. Louis, 314-627-0346, walbrandt.com