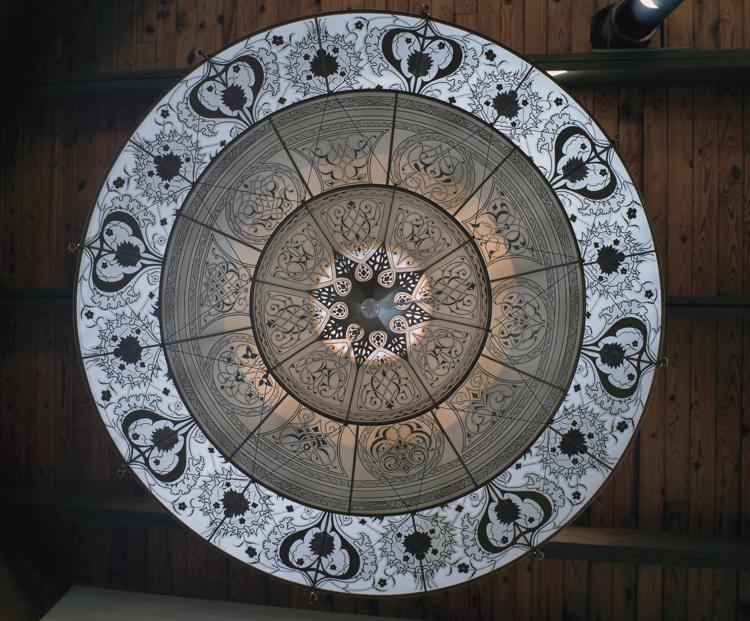 Tucked away in a charming Ladue neighborhood is a haven of old-meets-new, unique-meets-traditional, secluded-meets-accessible: the light-filled home of interior designer Emily Castle.
Castle owns and serves as principal interior designer (ASID) for Castle Design, a 16-year-old firm operating from four storefronts along Clayton Road that has earned a reputation for expertise in high-end traditional, transitional and modern residential design throughout the Midwest.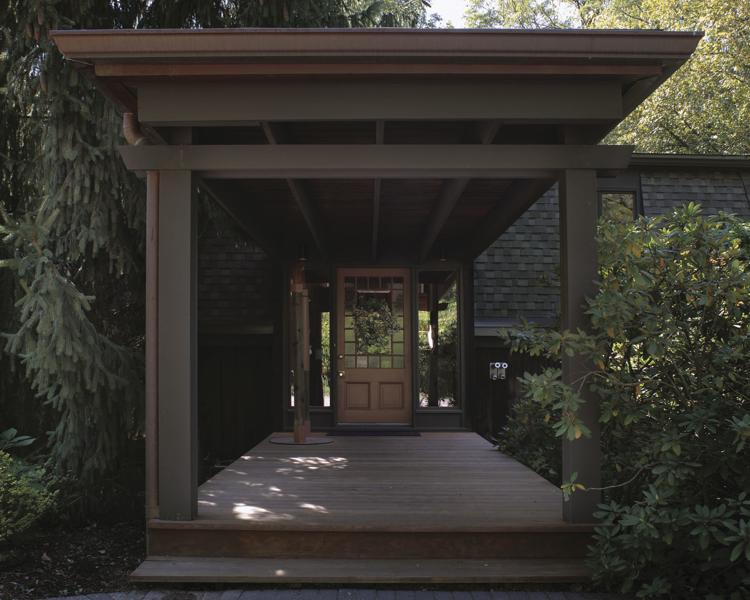 Her hideaway home might look unassuming from the outside – in Castle's phrase, it's a 40-square-foot box, save for a sunroom addition – but once you enter, the rustic, Bali-esque vibe immediately transports you to a warmer climate. A catwalk hallway leads to the upper-level master suite, but the downstairs living space constitutes the true draw of the home, with 20-foot glass windows (mirrored both on the residence's east and west sides) allowing light to pour in even on a dreary, 25-degree February day.
Award-winning architect and Washington University in St. Louis alumnus Dimiter Stoyanoff built the house 48 years ago for himself and his wife, adding some unique elements along the way.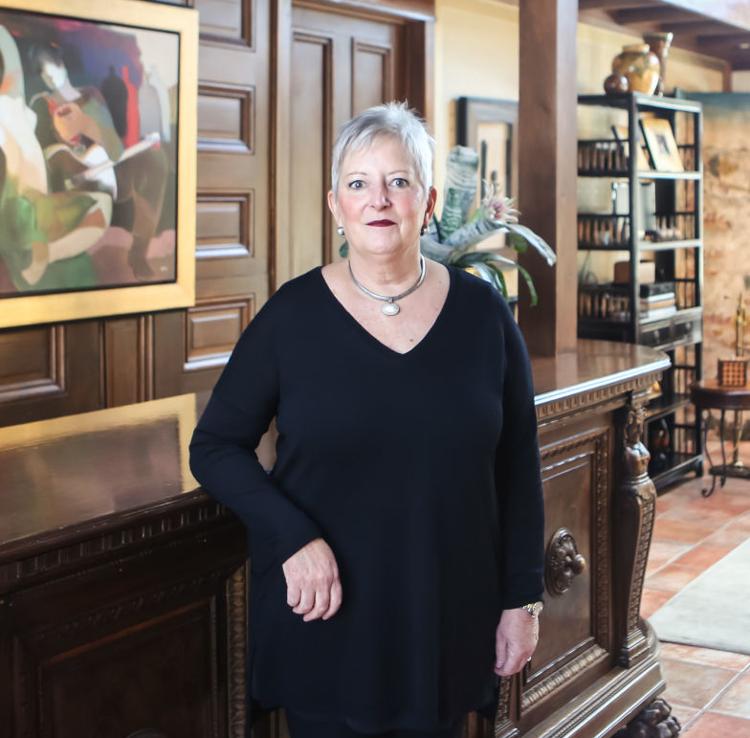 "The architect was way ahead of his time because he was using salvaged pieces before it was fashionable to repurpose things," Castle says.
This is showcased in one of Castle's favorite spots in the house, the dining room. Every door in the home is an antique, and wood beams from an old St. Louis rail station anchor the dining space. Church pews from High Hill Baptist Church provide rich wood texture to the lofty walls and lead to etched windows that give a glimpse of the upstairs. Behind the ornate 19th-century bar, sideways church doors, also from High Hill Baptist Church, serve as unique paneling.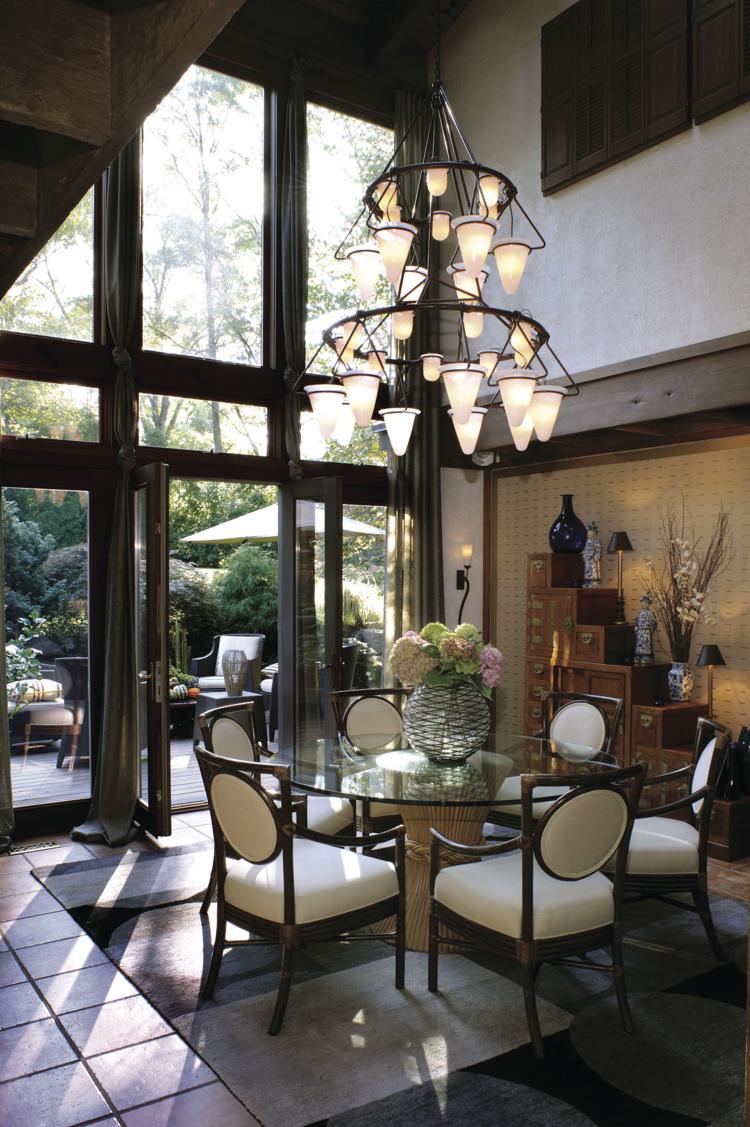 That hefty bar itself bears mermaid and other mythical faces; it isn't original to the home, but was a piece Castle and her husband, Bill, had to negotiate to keep. "The previous owners wanted to strike it from the sales contract, but we said it looked like it was built in [and] it needs to stay," she says.
The previous owners also left behind another unique feature. From the dining room table as you look into the kitchen, you'll spot a hotel luggage cart that has been converted into an island with a butcher-block top and surrounding stools. The high bar, formerly used to hang garment bags, now hosts a handful of baskets, a touch from Castle.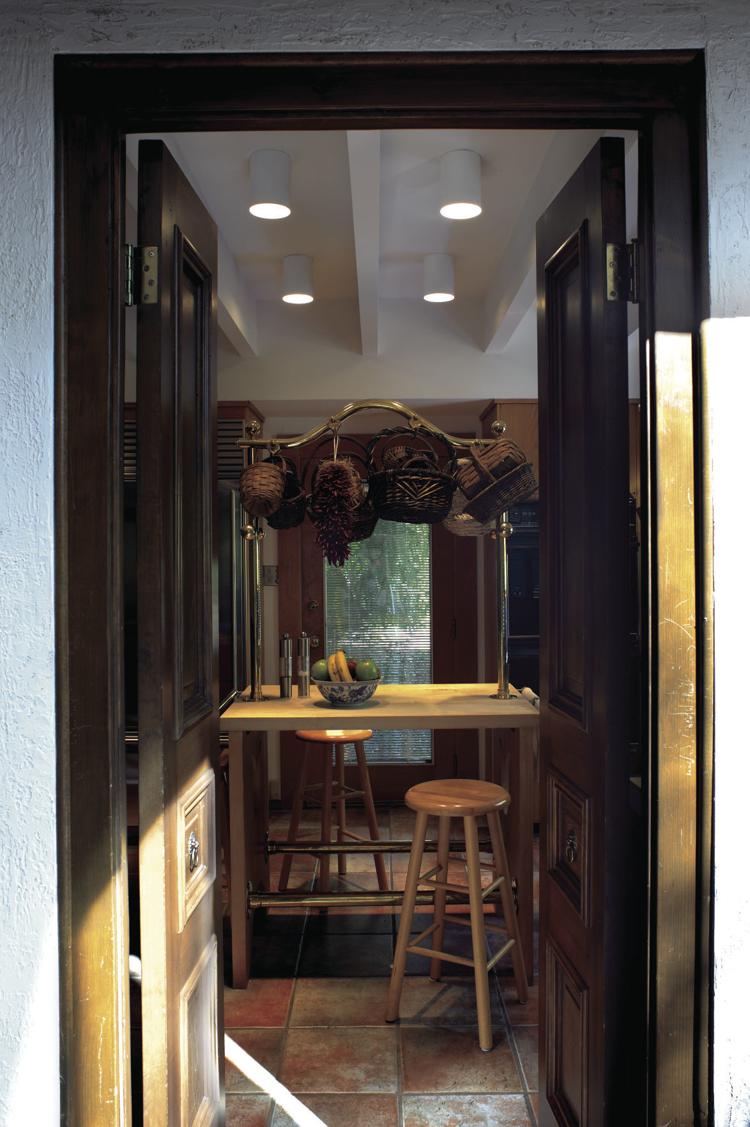 For the Castles, who lived in a Warson Woods colonial for 23 years before moving into the Ladue house 18 years ago, the bones and unique elements of the home differed somewhat from what they were used to, but they kept them intact, save for a few minor tweaks, and slowly started acquiring new pieces that better fit the space – a design philosophy she employs with her clients.
"Everything we do [at Castle Design] is about scale," Castle says. "You could love a Restoration Hardware sofa, but honestly, if it doesn't fit, it's a mistake. And then you've just spent a lot of money on something that is overpowering your room or doesn't even work. We try to guide our clients so that the scale of things is appropriate for their house."
Favorite pieces in Castle's light and airy space range from a stone elephant figure that doubles as a side table – "My grandkids love to sit on that!" – to varying blue-and-white ginger jars collected through the years arranged on a Tansu step chest that's both functional (housing table linens, silver and candles) and eye-catching.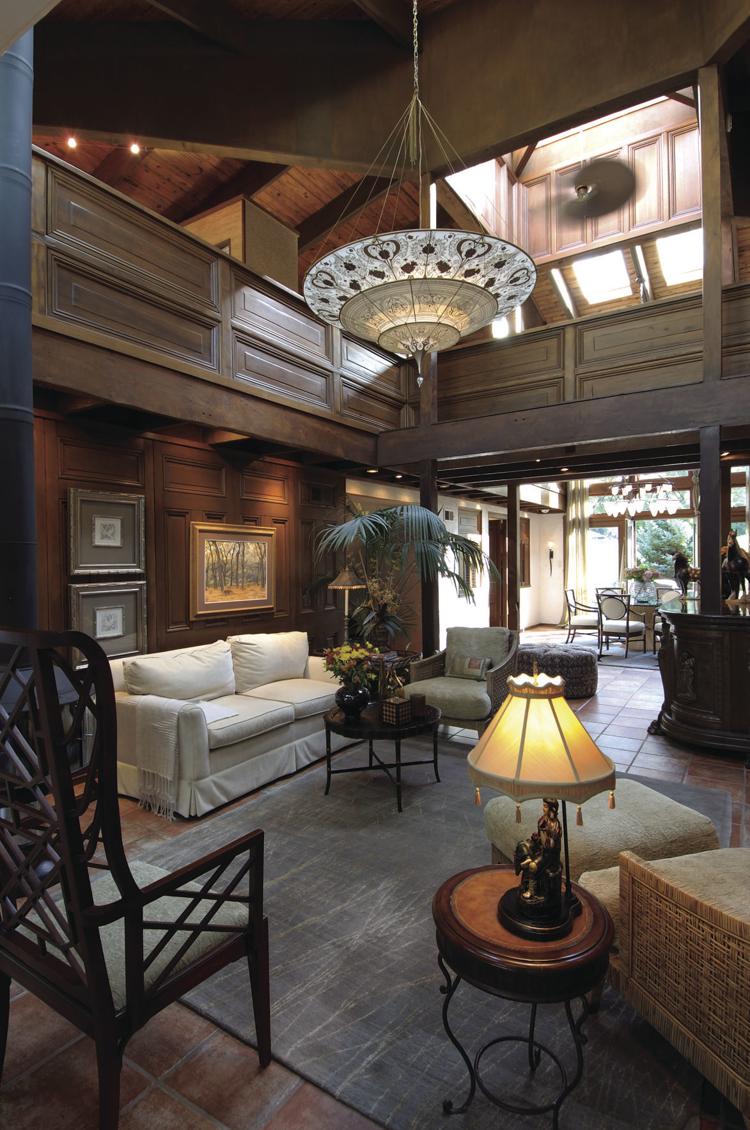 "My design style is kind of eclectic," Castle says. "We tell our clients that if you surround yourself with things you love, they all go together."
Accenting the tall windows looking to the east patio are simple, pale green curtains with a knotted element roughly halfway down.
"We thought the wall of windows needed some softness, but I didn't want to block light either," Castle says. "I tend to like cleaner-lined things because of my architectural background; I don't do swoop drapery or anything like that."
Vibrant paintings from favorite artists Hessam and Carol Stewart add color to the wooded walls, and a McGuire glass-top dining table anchors the space without becoming too heavy, saving showstopping status for the Italian iron and Murano glass chandelier above.
"We design in a timeless way at Castle, and I try and do the same thing in my own home," she says. "I don't change things up very much, and we have some classic furniture that is going to survive the test of time."
Castle Design, 7707 Clayton Road, Clayton, 314-727-6622, emilycastle.com