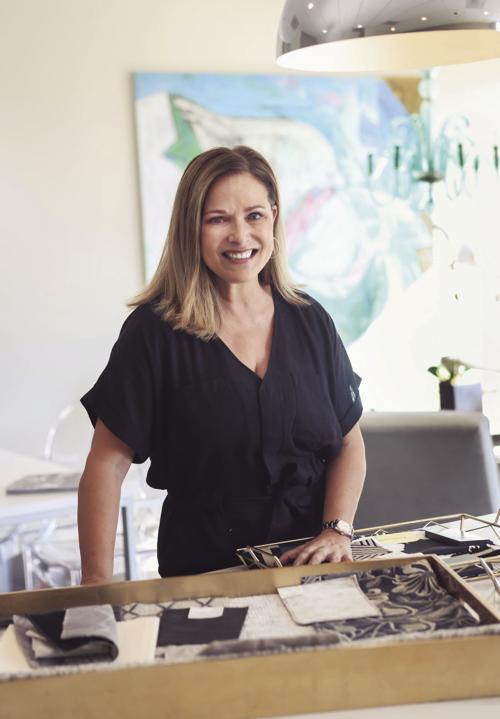 Sleek, sophisticated, clean and classic – all terms that perfectly describe the intricate interior design workings of Tamsin Mascetti of Tamsin Design Group.
"I started Tamsin Design Group a few years after moving back to St. Louis," says Mascetti. "I wanted to create a company that specialized in high-end residential projects with an emphasis on full-service design."
Ladue News recently had the opportunity to speak with Mascetti about her business, inspiration and more!
Personal philosophy
To me, interior design is about making an enjoyable experience for the client, which means listening and evaluating what the client is saying, then delivering unique solutions. I don't ever want a client to walk into a space and say, "Why didn't we think of this?" Due to that mindset, I ask extensive questions throughout the design process to ensure we've thought everything through down to the last detail.
Trends Tamsin's loving
I love that we are seeing more of an "anything goes" mentality with design. Bold colors and patterns, intriguing textures, a true fusion of styles. I feel like our clients are now more open to trying different looks and mixing styles. So much fun!
Pro tip
Write it down! We document and share all design decisions and selections so there are no questions when it comes time for the subs to do their job. By providing the needed information to the subs in advance, we help the job run smoothly and stay on track.
Packs a punch
Creating a well-balanced space is very important to me – one that has many custom details that work together without too many focal points. I usually mentally walk through each space to "see" where we need a focal point. Some examples of our recent focal areas: a custom, three-sided open fireplace/wine unit, a wall of sleek, contemporary cabinets with a backlit white-onyx background, a 9-foot-long custom S-shaped chandelier over a massive island, a green butler's pantry. Each space is unique and requires something different.
Recent reno
We just finished a whole-home renovation of an expansive ranch. We worked with a client that had amazing taste, was willing to try new looks and trusted us! The end result was fantastic!
Can't live without
Coffee!
Be the first to know
Get local news delivered to your inbox!