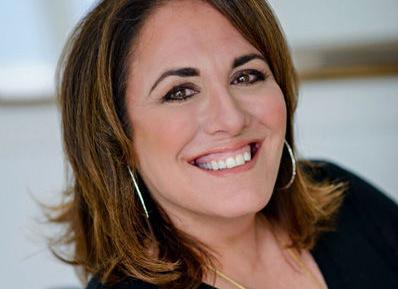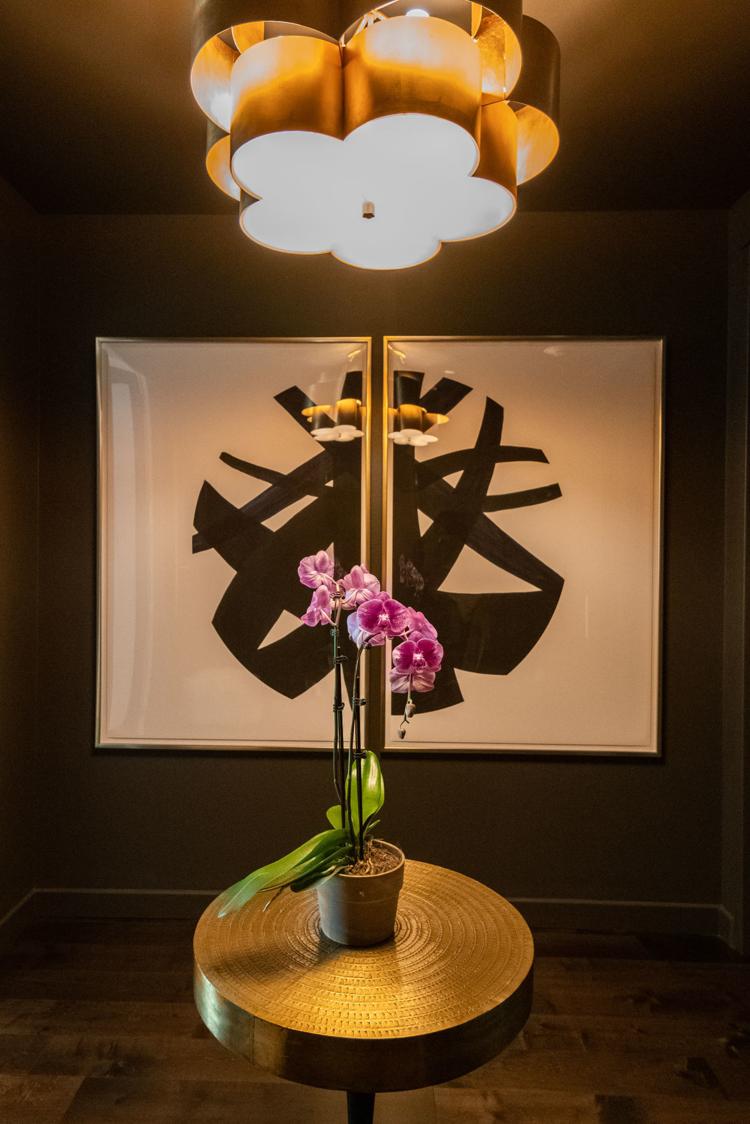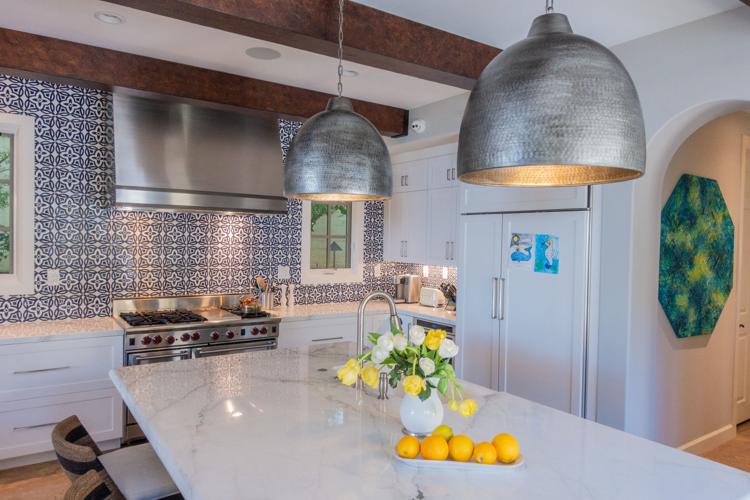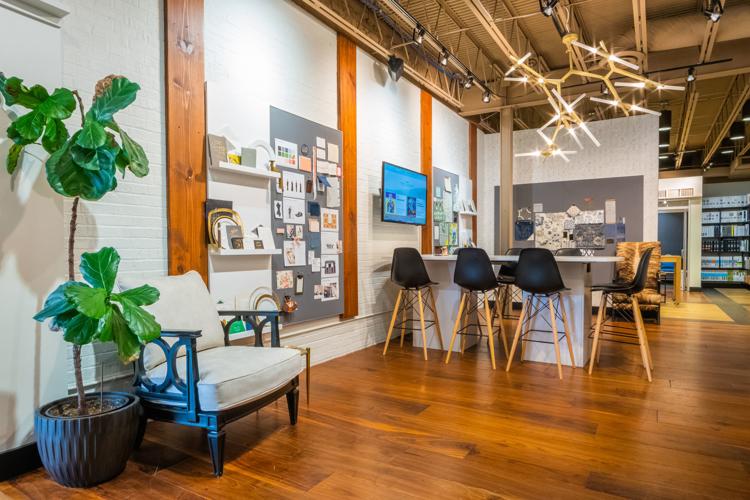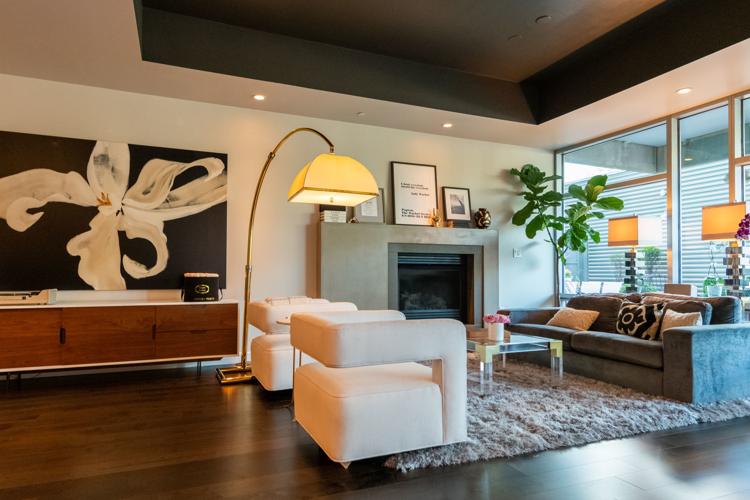 Diane Fogerty of Savvy Surrounding Style says she was drawn to design at a young age. However, it wasn't until approximately 10 years ago, after raising her children, that she was able to jump in full time.
"I find how people live to be fascinating," Fogerty says. "I get my inspiration from everything around me. Many times, people tend to look at what others are doing, but to be really innovative, you have to keep your eyes open. I like to look at nature or wander around a city looking at architecture and lifestyle. It inspires me."
Statement piece.
If I'm going to generalize, I don't think clients focus enough on lighting. It seems to be an afterthought many times, but great light fixtures and the correct bulbs can make all the difference in a space.
Pro tip.
I'm not sure if it's a pro tip, but definitely step out of your box, and try something new. Small spaces do not dictate the need for only small artwork. If you have a traditional-style home, you don't need to fill it with traditional furniture. Modern light fixtures in a traditional kitchen can make the look. Add interest and individuality to your home by breaking the rules and incorporating pieces you love into your space.
Personal fave.
Other than family photos, it would be my record player. I have an album collection that is always growing. I have music playing 24/7 in my home. Many of my albums belonged to my mom, so I think I inherited the love of music, and it's in my blood!
Favorite recent project.
Honestly, my favorite project of late was my Central West End condo. It is a contemporary space, and I had a blast redesigning it. The open floor plan and clean lines showcase the art I have acquired through travel. I incorporated a lot of texture and fabric in a clean neutral white, black and cream color palette. Urban living is awesome, and my home is truly a reflection of my lifestyle and my loves in life.
Favorite component to select.
Color and fabrics. I love determining a color palette and finding great textures and fabrics to enhance the space. Savvy has a beautiful design library with a wide variety of fabric selections. I can get lost in it for hours.