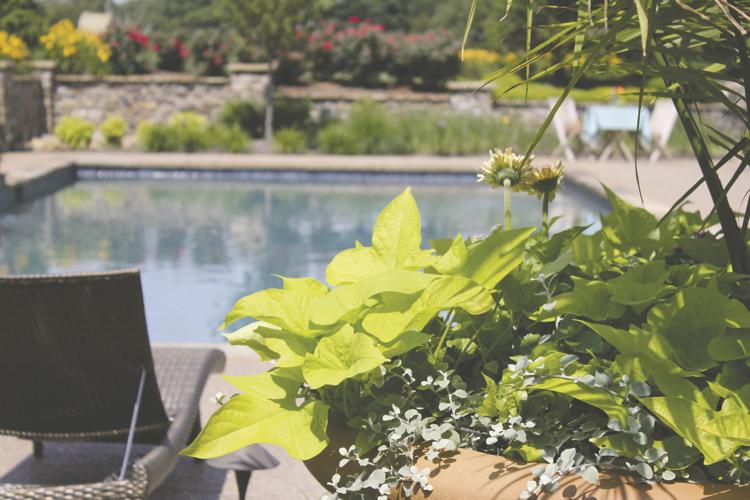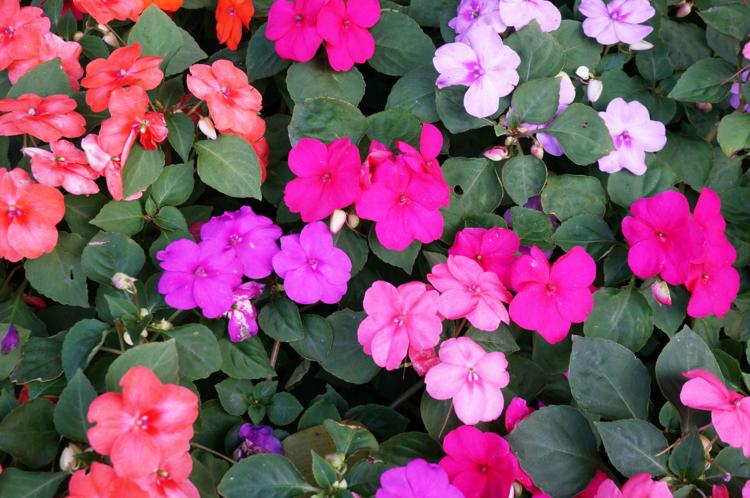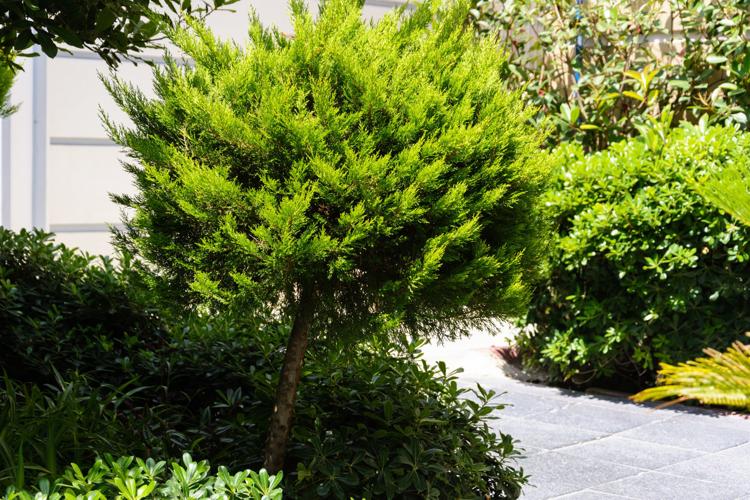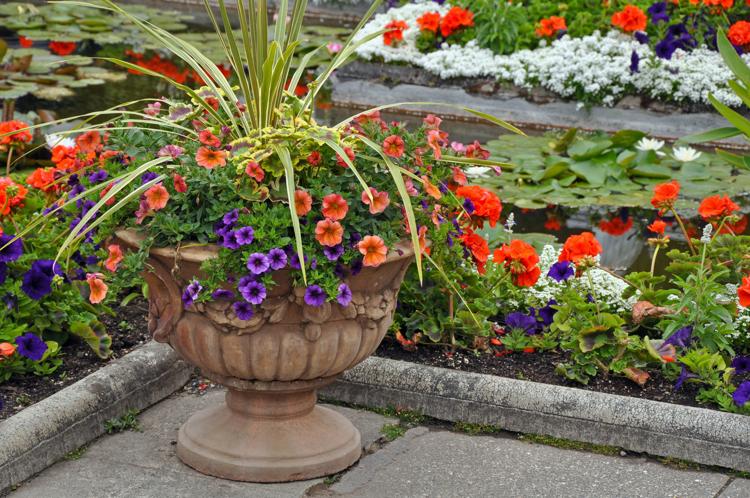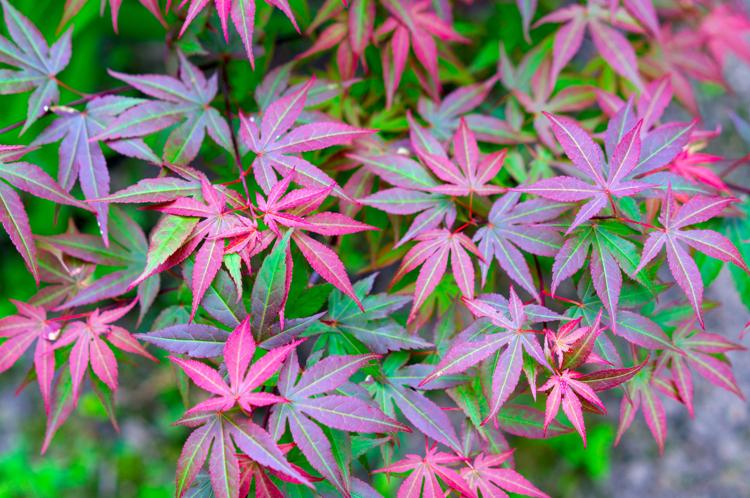 We never thought it would happen, but winter did finally end. It's time to look ahead to the glories of summer and prepare for a season of beautiful outdoor living surrounded by lush greenery and bright flowers. Creating a fresh, beautiful garden to complement outdoor living spaces, such as patios or pergolas, adds the perfect finishing touch.
Although winter seemed extreme, Richard Poynter, owner of Poynter Landscape Architecture & Construction, says the moisture from melting snow and ice along with the relatively short period of intense cold is preferable to an entire season of extremely cold and dry conditions. "Some grasses, like fountain grass and maiden grass, or bulbs that were planted in the fall can have some trouble with 'wet winter feet,' and they may not benefit from all the moisture we've had," he says. "But most plants, such as evergreens and standardized perennials that have been in place for a while, will appreciate the moisture."
Lawns should be treated with pre-emergent weed control as soon as possible, if they haven't been already, Poynter says. Andria Graeler of Chesterfield Valley Nursery adds that homeowners should check their irrigation systems for any leaks and ensure that sprinkler heads are properly positioned and timed to provide adequate water for both lawn areas and plant beds, which might need more moisture than turf.
Now is a good time to prepare those planting areas for fresh annuals and maintain the health of perennials, Poynter says. It's advantageous to turn the soil over or rake it well to loosen it before working in a couple of inches of compost to a depth of about 8 inches.
Heavy clay soil, the kind that sticks together when you squeeze a handful, also benefits from an inch of coarse sand worked in with the organic matter. "The coarse sand can help release nutrients in the soil and also make it easier to work," Poynter says. About 2 inches of mulch should be maintained year-round to help with moisture retention and prevent winter freezing, he adds. A common mistake is adding too much mulch. "More than a couple inches of mulch isn't really helpful, but you also want to make sure the mulch doesn't biodegrade down to less than an inch or so," he says.
Graeler notes that the number of varieties of trees, shrubs, perennials and annuals, from old favorites to new cultivars, continues to increase every year. "We know that people love the tried-and-true plants, like impatiens and petunias, for pops of color, but most of our clients want landscapes that are unique," she says. "They don't want the same trees and flowers as all their neighbors. So every year, we add to our stock to bring in different shapes, sizes and colors."
When it comes to plants, Graeler says that Japanese-style gardens are popular, and that pines and Chamaecyparis grown in the 'Hindu-Pan' style are also trending. These evergreens are "cloud-pruned" to create bulbous tufts of greenery that resemble giant bonsai. Another Japanese tree, Chamaecyparis pisifera, also known as the Sawara cypress, and dozens of varieties of Japanese maple trees are also being used in more landscapes of this type. The many sizes and colors available in various cultivars of these trees allow for landscapes that stand out from the crowd.
Other popular landscape plants include magnolias and hydrangeas, Graeler says. "Magnolias are making a comeback in both their deciduous [the type that loses leaves in the winter] and evergreen varieties," she says. "And new types of hydrangeas are very popular right now. The pistachio hydrangea, for example, has a magenta bloom with a green center."
If you want to do your own planting this season instead of hiring a landscape company to install for you, then pay close attention to the sunlight in various areas where you would like to plant. Graeler points out that morning sun and afternoon sun differ in intensity and the heat that accompanies them. Some plants require a hot, full sun while others will wilt in such locations. "We encourage everyone to plant smart for a successful summer season," she says.
Chesterfield Valley Nursery, 16825 N. Outer 40 Road, Chesterfield, 636-532-9307, chesterfieldvalleynursery.com
Poynter Landscape Architecture & Construction, 15815 Jedberg Lane,Ballwin, 636-256-2600, poynterlandscape.com