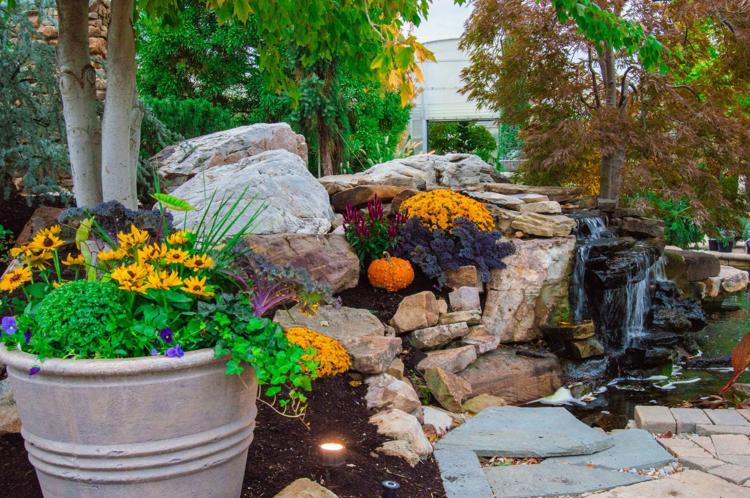 As area trees begin to shed their leaves, you might assume your lawn and garden are finished till spring. However, fall offers plenty of opportunity to keep your landscape looking beautiful even into early winter.
First, take care of general maintenance, advises Tony Frisella Jr., lead landscape designer for Frisella Nursery in Defiance. "If you only do one thing, remove debris from and cultivate your mulch beds," he says. Raking out dead leaves and then turning the existing mulch over with the rake will bring darker mulch to the surface, freshening the look and preparing beds for the next season of planting.
Andria Graeler of Chesterfield Valley Nursery agrees that clearing dead leaves is the most effective way to keep things looking fresh through the fall. "Touching up your mulch and re-edging your beds significantly adds to the beautification of your yard," she says. "Depending on the size of your landscaping, this project can be completed in a few hours and helps your yard look less cluttered and more clean-cut."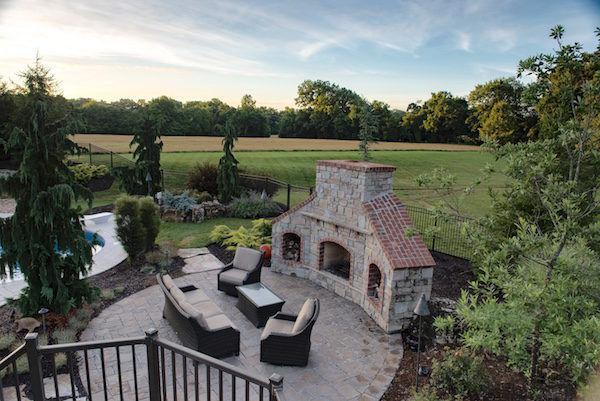 In their enthusiasm to tidy up mulch beds, one common error people make is piling mulch too high around the base of trees and other plants, Frisella adds. "You want the mulch thicker between plants, but thinner around their stems to help prevent disease and excessive root growth, which can damage trees," he says, noting to mulch beds once a year.
"The flip side of that is that if you have azaleas, rhododendrons, crepe myrtles or butterfly bushes, it's a good idea to cover them loosely with fallen leaves," he says. "Just lightly rake leaves over these bushes – the extra protection will help them bloom better in the spring. The loosely piled leaves help the plants retain moisture and insulate the stems from severe freezes."
Once the grass is clear of leaves, Frisella recommends spreading a high-nitrogen fertilizer on the turf in late November. "This gets the grass ready for the following season," he says. A good year-round turf maintenance program will help ensure that lawns are properly fertilized on a regular basis and keep grass in good condition.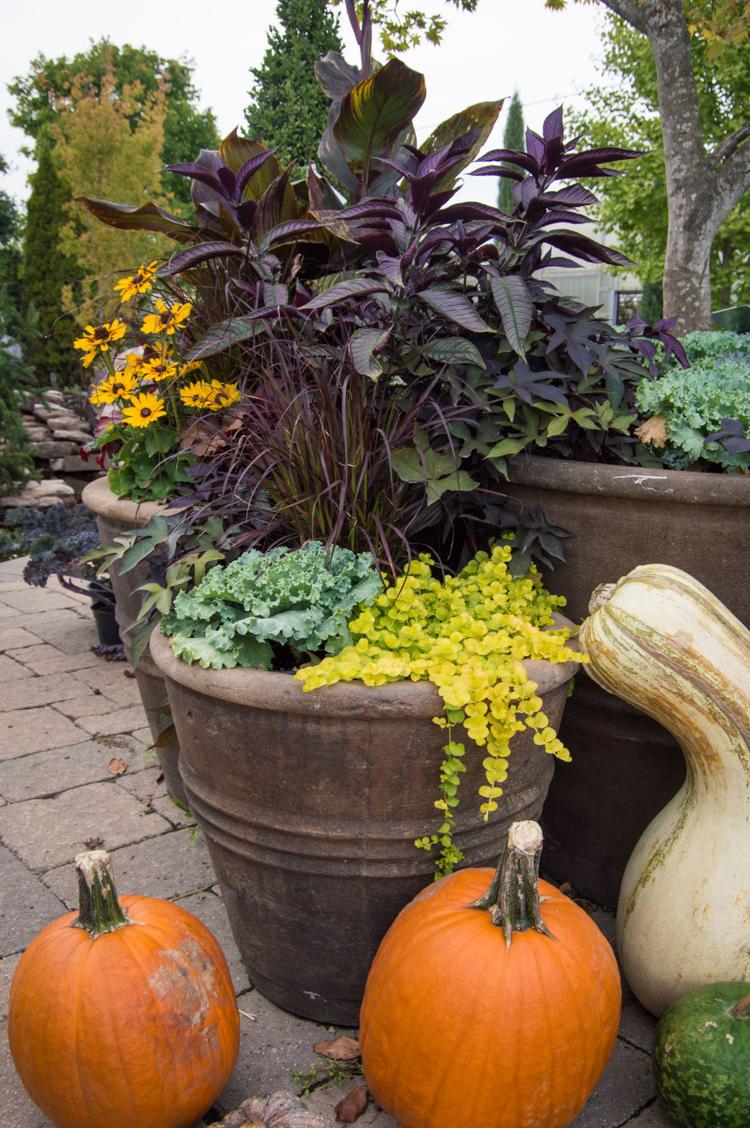 Once the lawn and planting beds are cleaned and cared for, it's time to add some pop with fall annuals. Mums, pansies, ornamental kale and cabbage, red fountain grass and Denver daisies are among the plants that can add brilliant color and curb appeal at this time of year whether added to planting beds or pots.
"If you're getting further into the late fall, it's time to start thinking about what you can put in your pots for the winter, such as ornamental evergreens that are hardy enough to survive in pots during cooler temperatures," Graeler says. Winter arrangements also can include ornamental wicker balls, ribbons and lights.
Fall is also the perfect time for hardscaping projects. Both Frisella and Graeler recommend considering this time of year for adding outdoor fireplaces, lighting, water features and patios. "Another major project would be adding some evergreen landscaping if you have a lot of deciduous trees [those that drop their leaves in winter] in your yard," Graeler says. "Once winter comes, you want there to still be plants that maintain their color and foliage for you to enjoy all winter long."
Frisella adds that property owners can take advantage of colder months to work with a company on landscape design for spring installation. "Paying attention to your landscape throughout the year will help you present a nice fall landscape," he says. "Every season has opportunities."
Chesterfield Valley Nursery, 16825 N. Outer 40 Road, Chesterfield, 636-532-9307, chesterfieldvalleynursery.com
Frisella Nursery, 550 Highway F, Defiance, 636-798-2555, frisellanursery.com