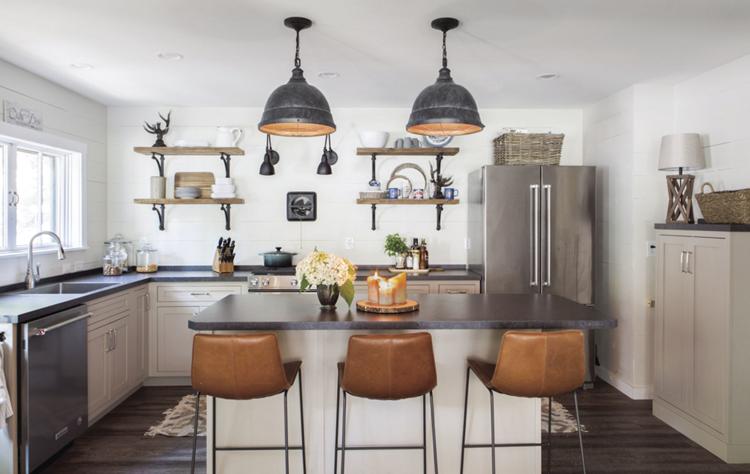 Instead of heading to the kitchen each morning for breakfast, an increasing number of style-savvy homeowners are heading to the "unkitchen." However, despite the name, this is not an imaginary room to drink an imaginary cup of coffee.
The unkitchen is a trend that's gained traction in the last few years, according to local interior designers. It makes the kitchen into a completely individual space, designed to focus on architecture, comfort and lifestyle.
There's no one attribute that defines an unkitchen, yet it doesn't conform to traditional kitchen design. "It doesn't look like what we expect to see from a kitchen, with dozens of upper cabinets lining the perimeter and a huge island in the middle," says Rebekah Murphy, a designer with Karr Bick Kitchen & Bath.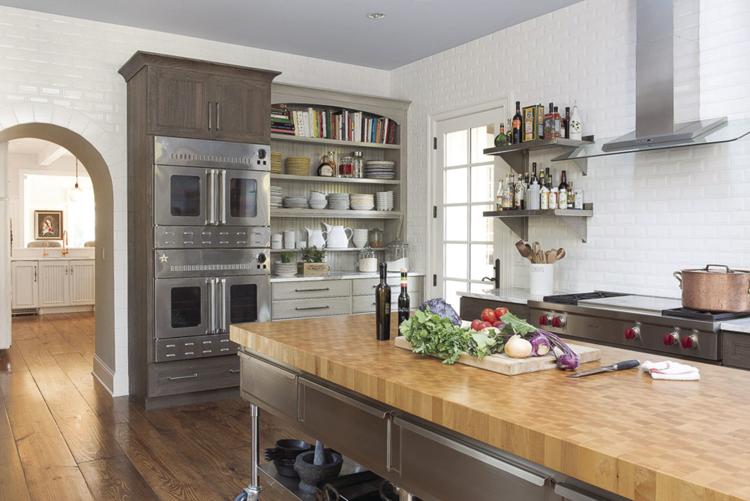 Murphy explains that instead of upper cabinets, there are shelves. There can be artwork and lounge seating. Often, there's an accompanying pantry, and sometimes, there's a worktable. "It's quite rare for a client to approach us wanting all of the unkitchen attributes," she adds. "Lately, there have been many requests for walk-in pantries that have all open and accessible shelves and cabinets and for cabinets without doors that have baskets or pull-out trays with everything visible and easy to grab."
Dana King of Dana King Design Build Remodeling notes that appliances in unkitchens are discreet – often hidden away in an island or disguised to blend in with cabinetry. "Cooktops are often an induction cooktop that are sleek and easy to clean," she says. "Hoods can be tiled to blend into the wall tile, or they can be flush-mounted in the ceiling. These ceiling flush-mounted hoods are nicknamed "unhoods.'"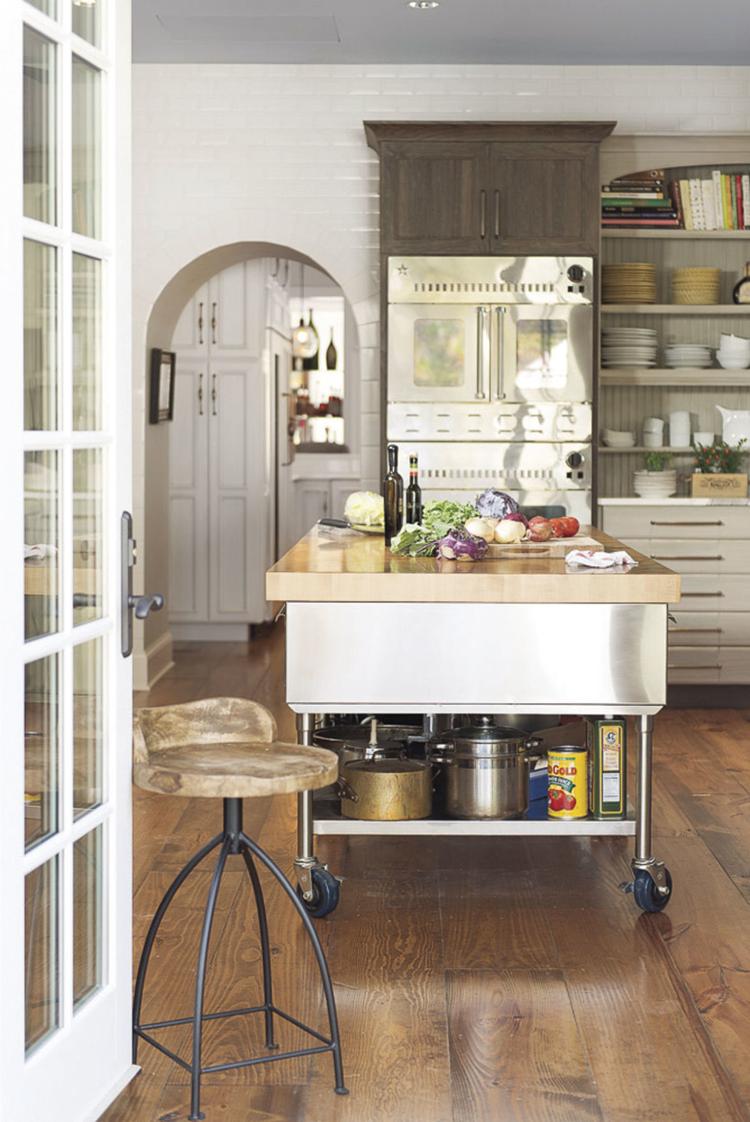 Because an unkitchen is unconventional, it creates a challenge for designers. "It can be tricky, as clients have to be open to having less storage options in their kitchen or getting creative with storage," says Jake Spurgeon, a senior designer and home consultant with Mosby Building Arts.
Yet the more open aesthetic of the unkitchen, sometimes incorporating a walk-in pantry where some food prep can happen to help keep mess out of sight, is attractive to many people with open-plan living areas where the kitchen is part of the general living space.
Designers like King take a collaborative approach. "Just like we do for any concept or style, we start with seeing the space and looking at inspiration photos, the client's and ours," she says. "We create concept drawings and take the client on shopping trips to trade-only showrooms where they see materials not always seen in retail stores."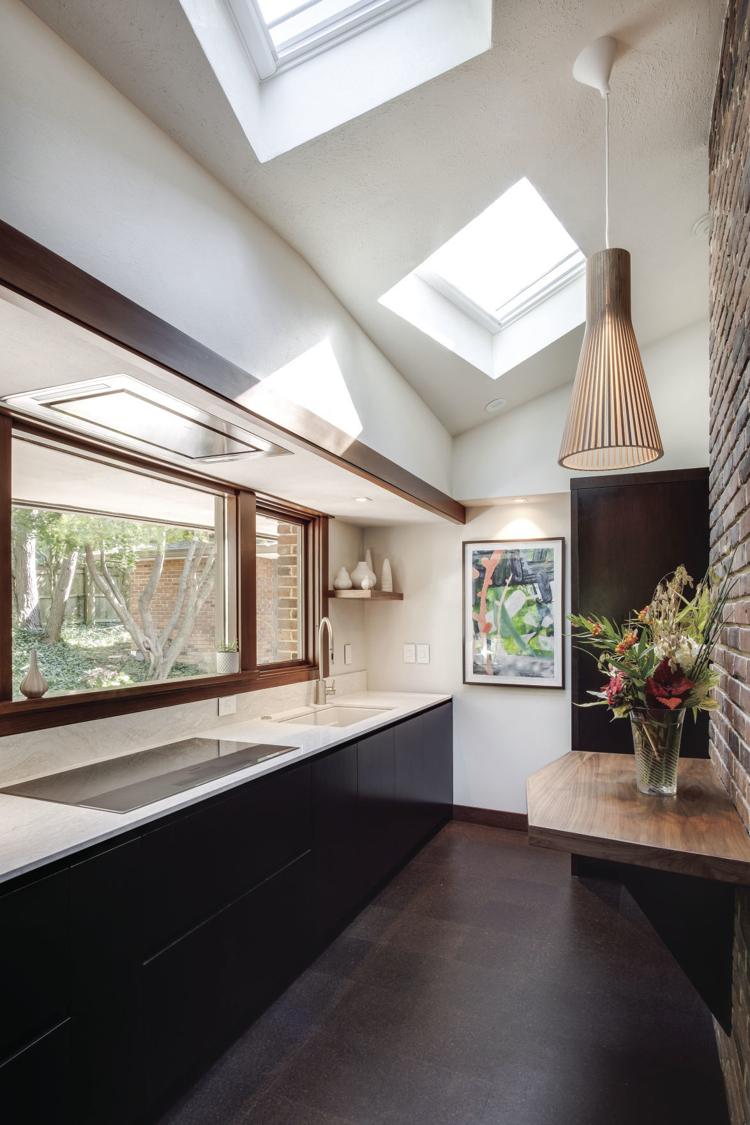 In fact, Murphy finds designing unkitchens can be an exciting exercise in outside-the-box thinking. "Will there be a hidden pantry door that looks like a cabinet but actually serves as a pass-through to another hidden pantry space?" she asks hypothetically. "Can you incorporate a ladder? What about a ceiling design? Go bold and lacquer all the cabinets? Wallpaper the ceiling? It's a fluid, fun-filled process that involves client participation. Working with unique clients to create 'nothing ordinary' spaces is one of my favorite parts of my job."
While unkitchens have gained popularity in recent years, King anticipates homeowners will continue to pick and choose unkitchen attributes as design continues to evolve. "It is an emerging trend and has staying power, but no one should feel compelled to have a total unkitchen," she says.
"Just considering elements of an unkitchen can enhance whatever design concept or style feels right to you," King continues. "Every kitchen can be a bit unkitchen, especially if a particular unkitchen solution helps you live better – why not?"
Dana King Design Build Remodeling, 314-914-2840, danaking.com
Karr Bick Kitchen & Bath, 2715 Mercantile Drive, St. Louis, 314-736-3764, karrbick.com
Mosby Building Arts, 645 Leffingwell Ave., St. Louis, 314-909-1800, mosbybuildingarts.com
Be the first to know
Get local news delivered to your inbox!