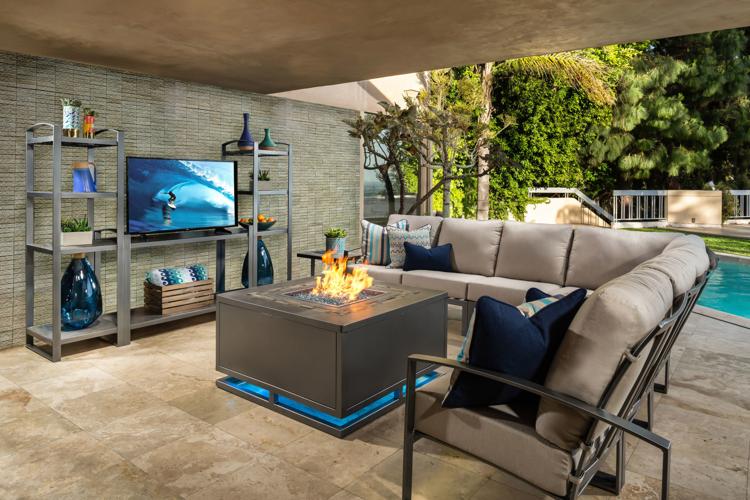 A crisp, autumn breeze is in the air, the perfect complement to the vibrant reds, yellows and oranges so colorfully decorating the surrounding foliage. With a fire crackling nearby and cozy furnishings all around, there's no better way to enjoy fall than from the comfort of your own redecorated outdoor space.
For Chesterfield-based Amini's – which has been in business since 1975 – this time of year is all about changeover.
"The fall season is when we start to transition our showroom from outdoor to indoor furnishings," says design consultant Scott Zimmerman. "We still have a wide selection of fire pits for those crisp fall evenings, which are especially popular."
Zimmerman is quick to mention that autumn is one of the best times of the year for customers to take advantage of seasonal pricing by purchasing outdoor furniture for the final fall days, as well as the upcoming spring. With that in mind, the virtue of choice is what makes Amini's special.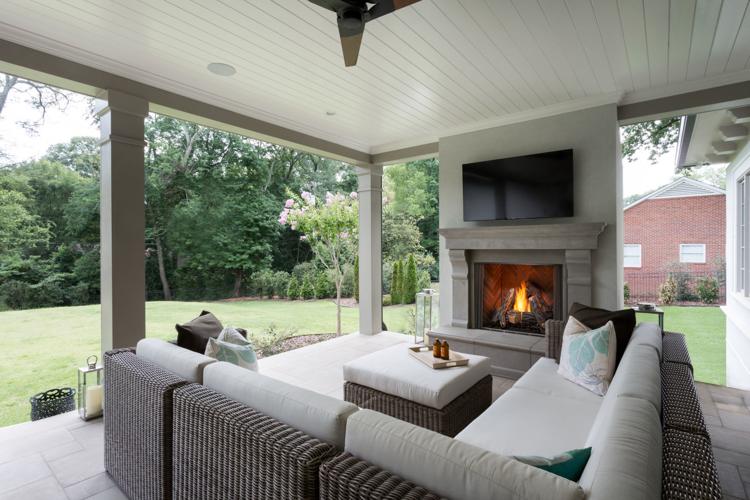 "We have a huge selection of in-stock merchandise for clients who have an immediate need, but [we] can also custom-order thousands of pieces to fit even the most unique spaces," Zimmerman says.
Multiple configurations play a role, as well, particularly because Amini's serves customers looking to update their patios for a wide variety of get-togethers in autumn.
"Sporting events, birthdays, holidays and graduations are the most common events," Zimmerman says.
Whether you're hosting a football watch party or simply taking in sunrises and sunsets from the comfort of your outdoor space, having furniture that's easily movable is essential. In these cases, Zimmerman recommends chairs over sofas and sectionals for the obvious reason: They're much more manageable.
Zimmerman says throws are the most effective way to make a space feel cozy, but Amini's also carries everything from accent tables designed to weather the elements to umbrellas and rugs, each adding a special touch to your comfort and overall open-air aesthetic.
Meanwhile, at Forshaw of St. Louis, a Frontenac retailer that specializes in fireplaces, the key to creating a cozy fall setup is extending the life of customers' outdoor spaces.
"It's always better if someone can enjoy their patio for longer," says general manager Rick Forshaw Jr., "and we have the products to do it when they want to do it."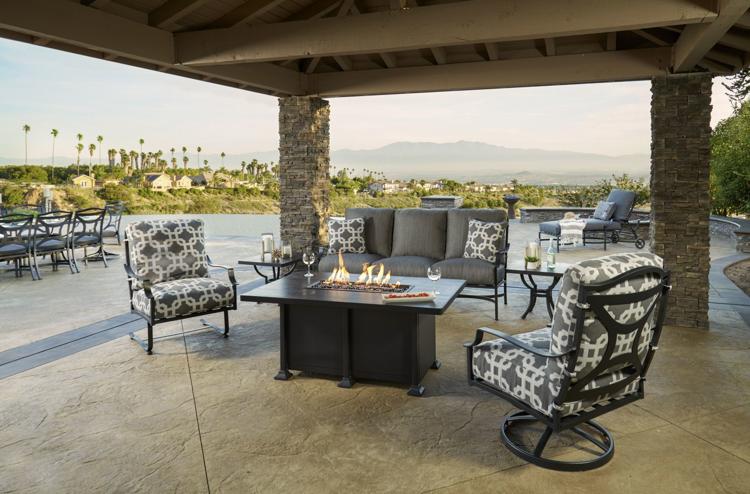 The company, which opened in 1871, is a fifth-generation family business. Much has changed since the 19th century – modern central-heating and -cooling systems, for starters – but the business has adjusted to customers' needs every step of the way.
"We're doing more and more outdoor setups," Forshaw says. "What we get a lot of is people wanting to add a fireplace, reface a fireplace or add something totally new."
Far and away the most popular styles of fireplace that Forshaw installs are gas-operated, thanks in part to simplicity and ease – homeowners can switch their fire on with the press of a button or flip of a switch, all without the hassle often associated with wood-burning setups, which can be time-consuming and odorous.
Other configurations, such as direct-vent inserts, add functionality to the flame, providing a heat source on top of that oh-so-comforting crackling fire that lights up evening patio parties in the fall. The company also offers infrared heaters, which are a more cost-efficient option that keep outdoor spaces toasty well into the cold season.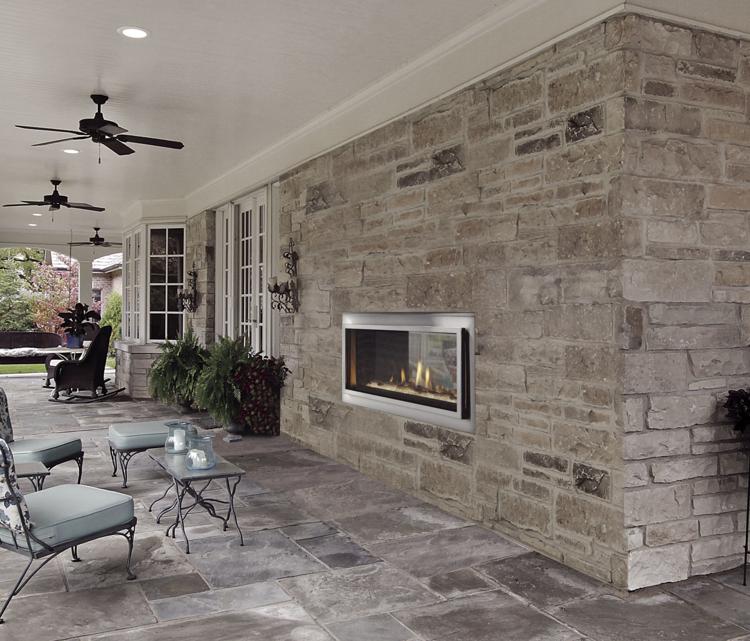 "They warm the surface and not the air, which keeps the space warmer for longer," Forshaw says of infrared heaters. "I did a house last winter, and the [installation] guys were out there working in shorts in 10-degree weather, so you know it works."
As in all home redecorating, remodeling and revitalizing, customizability is essential.
"With gas fireplaces, you don't need to build a big chimney or anything: We just put the framing and fireplace in, and people have their masons finish the box once it's installed," Forshaw says. "Customers love it because it makes the process simpler."
Amini's, 17377 Chesterfield Airport Road, Chesterfield, 636-537-9200, aminis.com
Forshaw of St. Louis, 825 S. Lindbergh Blvd., St. Louis, 314-993-5570, forshaws.com