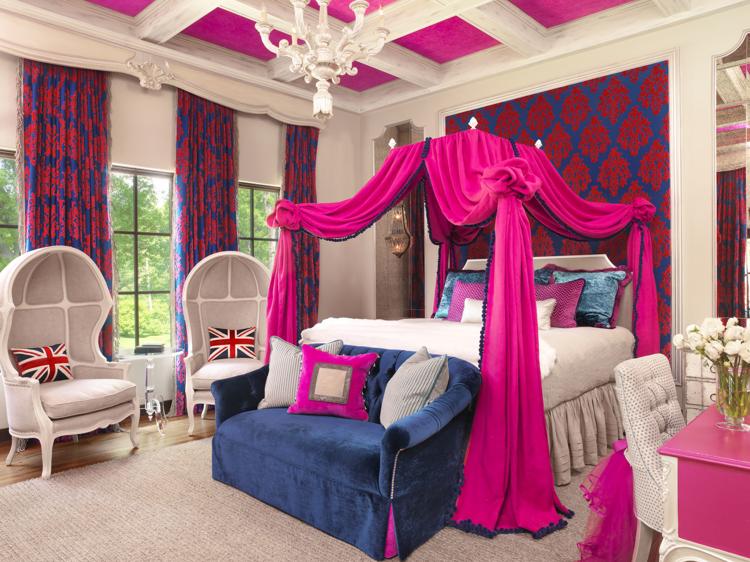 When Amy Studebaker of Amy Studebaker Design was tasked with designing a space for a preteen that was elegant and elevated, yet reminiscent of Barbie's 50th anniversary Malibu Dreamhouse, she was thrilled with the thought.
That thrill certainly shines through Studebaker's final design – one of a playful palace that drips with darling details that are both daring and sophisticated.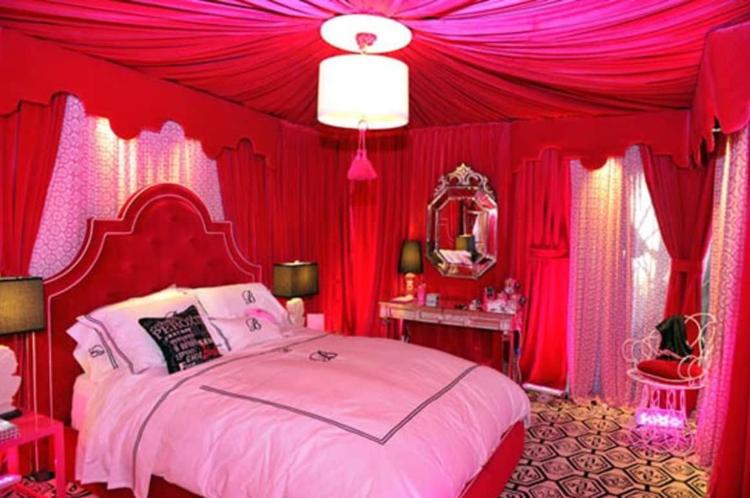 "The main inspiration for this room was a home [that] designer Jonathan Adler designed for Mattel celebrating Barbie's 50th anniversary," Studebaker says. "The home was a lavish interpretation of Barbie's Malibu mansion and was filled with vivid colors, slightly playful, but still retaining an elegant, elevated atmosphere. … The client loved Barbie!"
Studebaker incorporated Adler's use of velvet as inspiration in her space, as well, noting, "The velvet adds a luxurious feel and textural element to the space that is always important to have."
Studebaker notes that Adler's design featured "lush deep pink drapery, saturated colors and feminine detailing – like corset detailing on the back of the chair," which inspired the drapery over the bed and the fun corset and tutu elements on the client's desk chair.
What Studebaker's client loves almost as much as Barbie: boy band One Direction. "The navy element was brought into the room from the client's love of the British pop group," Studebaker says, adding that the color, more specifically, was borrowed from the Union Jack flag.
Be the first to know
Get local news delivered to your inbox!