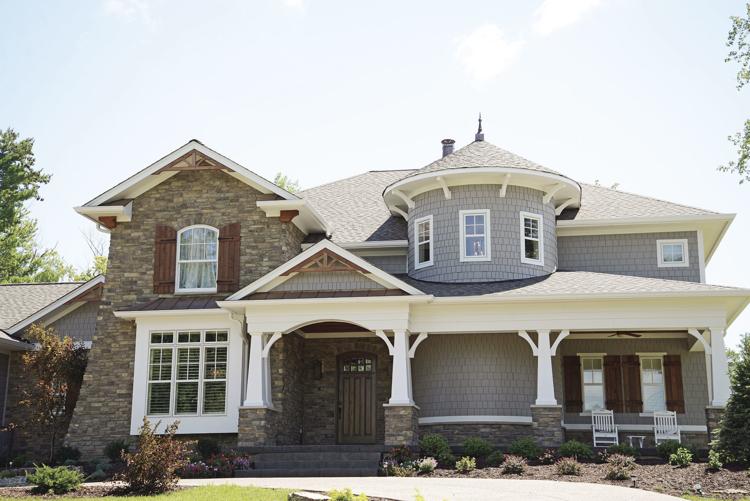 A local family has been whisked away to the luxurious lifestyle of the Hamptons with the home design of their dreams: a breathtaking New England-style mansion.
Courtesy of the expert team at Brentwood-based Schaub+Srote Architects, this captivating custom abode tucked into a tranquil Des Peres neighborhood is reminiscent of a relaxing Northeast coastal retreat. "We intended to capture the northeastern architecture of Cape Cod, Martha's Vineyard and the Hamptons," says Robert Srote, architect/principal with the firm. "The idea was to implement a Hamptons feel that would blend nicely in a Midwest setting."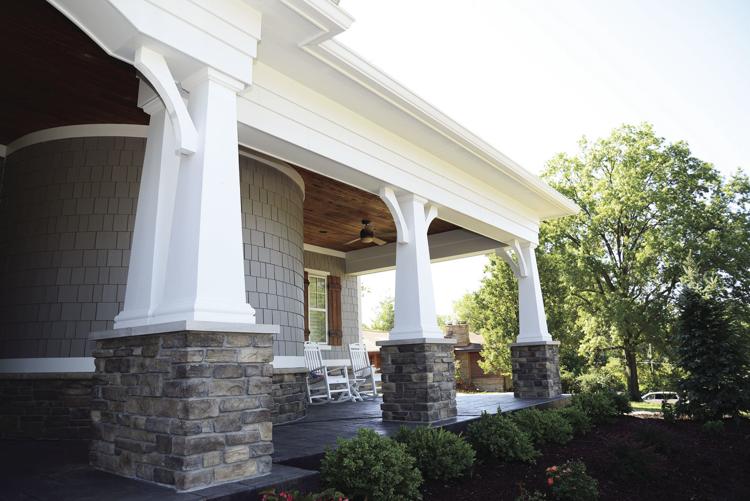 Like a breath of fresh coastal air, this clean and serene 1.16-acre property featuring a five-bedroom, four-bathroom and two-half-bath mansion has been dubbed Province Harbor – à la Cape Cod's top vacation destination, Provincetown Harbor.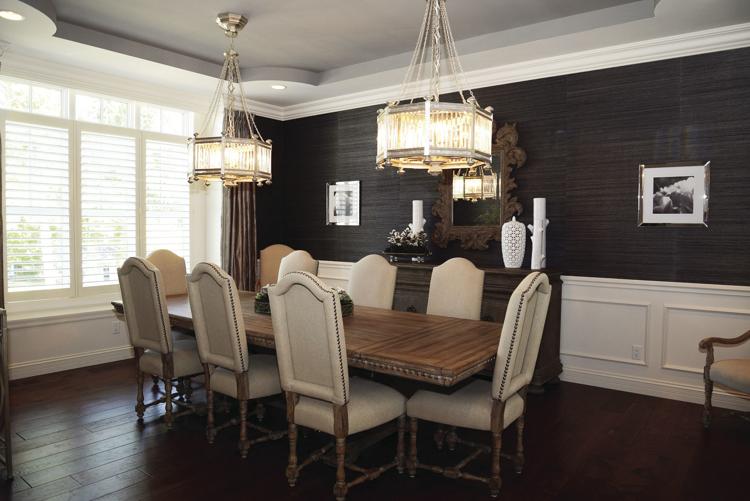 To express the alluring natural Northeastern style on the abode's exterior, Schaub+Srote incorporated locally sourced shake siding, a stone veneer and a mixture of white-painted and naturally stained white pine wood columns and curved accent brackets. Timber beams also were carried to the house's vaulted ceilings to seamlessly blend exterior and interior spaces.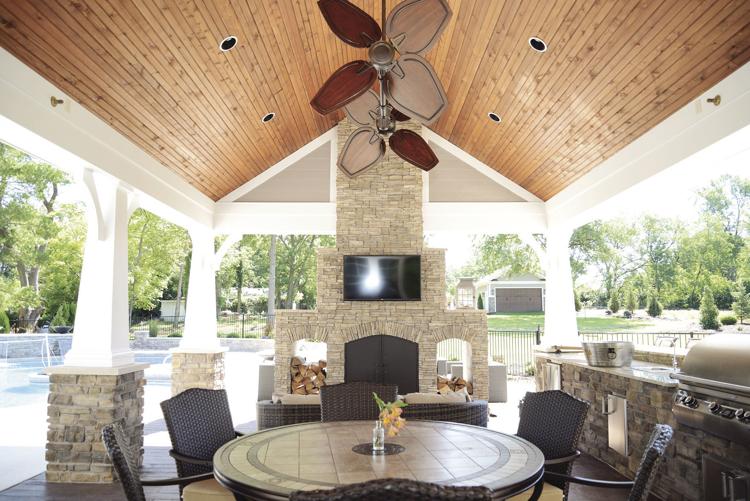 Crowning the attractive abode is a stunning exterior centerpiece: a unique rounded entry stairwell turret accented with soft gray shake siding, bright white wooden trim and a stone veneer base.
Beyond the residence's inviting front porch, unique luxuries abound inside, from an expansive kitchen featuring a white marble-topped island under antique wrought-iron pendant lights, to an elegant dining room with a tray ceiling and recessed lighting, to a lower-level bar and wine room and a second-floor recreation room.
And since a signature function of New England architecture is the incorporation of the outdoors, the main level naturally flows to a large outdoor living space with an expansive vaulted lanai featuring a stone fireplace and outdoor kitchen with stainless steel appliances built into a stone island, all leading to the pristine pool area, complete with a rejuvenating whirlpool bath. "This home is full of surprises," Srote says, adding the peaceful property even has a quiet, eco-friendly geothermal heating, ventilating and air conditioning system and a backyard garage workshop.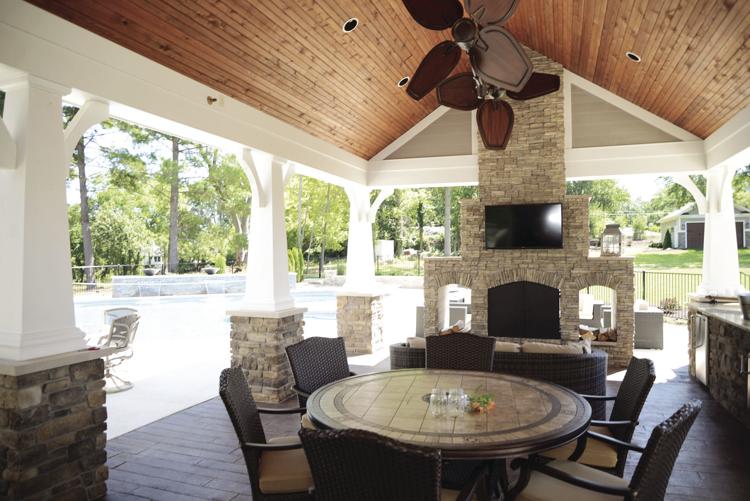 Known for its ability to adapt to any design style or aesthetic, Schaub+Srote was specifically selected to bring this Northeast coast-inspired abode to life. Mark Rasch, owner of St. Louis-based Benchmark Homes, pursued the firm to satisfy the design style of his discerning clients. And the expertly executed finished project received rave reviews from its owners. "Projects of this scale are a process," Srote says, adding that the architectural and engineering phases on a project of this scope typically take roughly 90 days, while permitting and construction add another seven to 10 months. "Our clients live through many months of design, engineering and construction before ultimately moving into their dream home."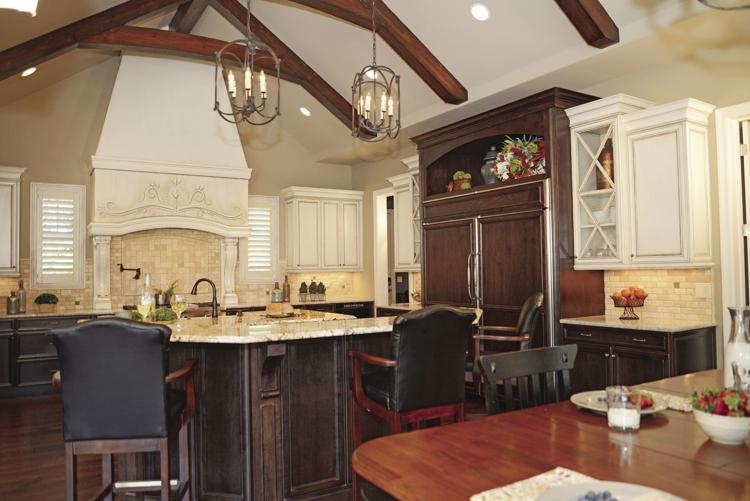 As a full-service architectural, structural engineering and interior design firm serving residential and commercial clients throughout the metro area, Schaub+Srote has a rare combination of resources to provide seamless service. "We have an in-house interior design division, structural engineering division and six architects eliminating the disconnect that other firms face while working through the various project phases," Srote says. "This allows for a more cohesive project and comprehensive customer experience."
Schaub+Srote was founded in 2012. And in 2015, Schaub+Srote expanded to commercial architecture with the acquisition of John Lark & Associates. In 2018, Robert Srote became the sole owner of the firm, and Joe Page was promoted to managing architect.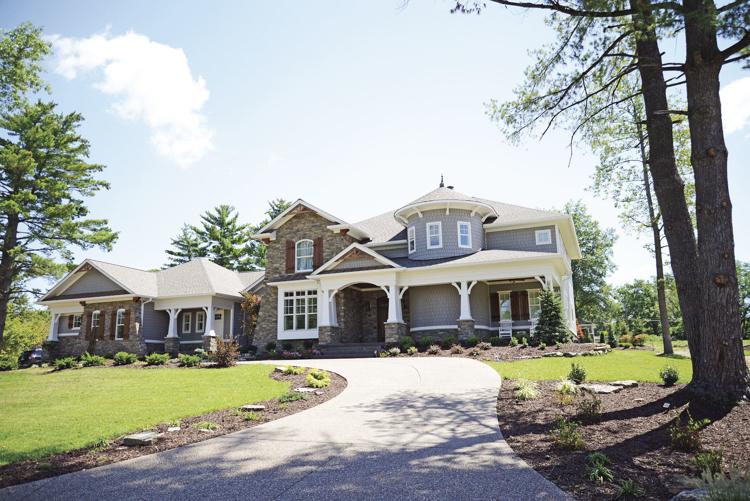 With a team boasting more than a century of experience, Schaub+Srote can complete everything from minor renovations to designing, engineering and furnishing a client's dream home. And Srote says the opportunity to create each discerning client's luxurious custom home design is a privilege: "It's always gratifying to speak with our clients after they've lived in their homes for a year or two and to hear them say they wouldn't change a thing!"
Schaub+Srote Architects, 2900 S. Brentwood Blvd., Brentwood, 314-822-7006, schaubsrote.com
Be the first to know
Get local news delivered to your inbox!