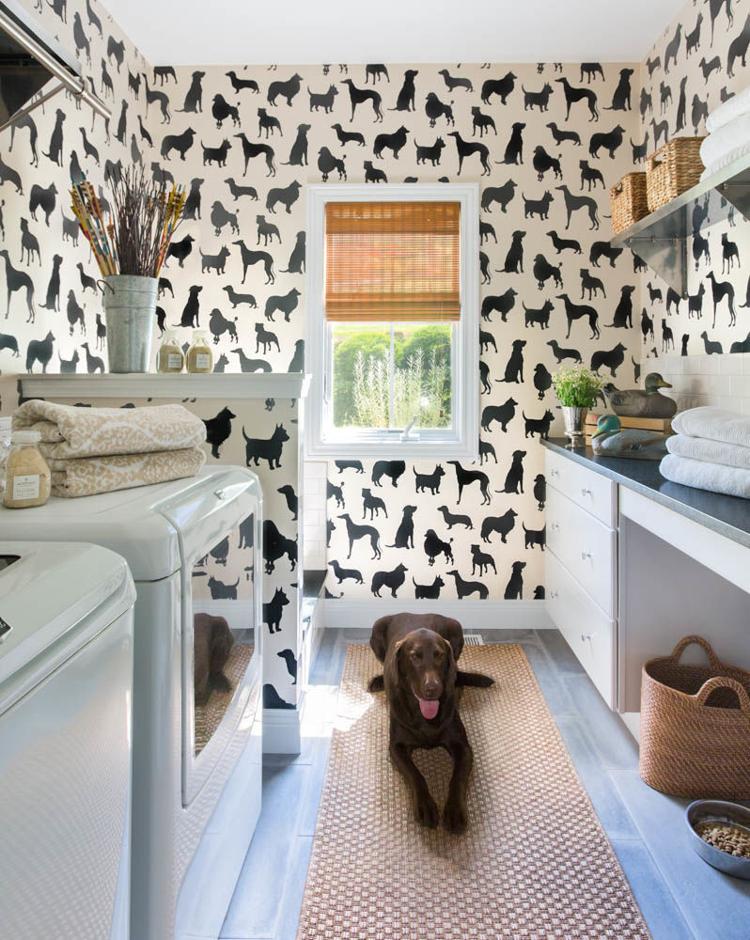 No one likes laundry. But the thought of fluffing and folding in a space this doggone delightful might make the chore seem like a walk in the park.
Jenny Rausch of Karr Bick Kitchen & Bath, the designer behind this striking space, was originally tasked with designing the clients' kitchen; however, she soon found the renovation extending into the kitchen's neighboring laundry and mudroom.
"It's pretty common in renovations," Rausch says. "There is sort of [a] 'Well, as long as you're here' mentality."
For the space, the clients in question sought additional storage and a "tweaking" of the space's functionality.
"They wanted to hide the brooms and cleaning supplies and desperately wanted a place to fold," she says. "We also did a little reboot on the dog shower."
Rausch chose a clean, white subway tile for the shower walls and a white honeycomb tile for its base – the juxtaposition as playful as the paper adorning the walls.
Speaking of which, the paper in question came from Osborne & Little and was a no-brainer for Rausch after meeting the family's furry friend during her first visit.
"When I saw that they love their dog so much, I sort of kicked down the door and said, 'Let's use this paper!'" she says. "The laundry or mudroom is the best place to play with fun things like crazy wallpaper."
Rausch also added natural-grass cloth accents to the space, but it's evident that man's best friend stole the show.
"The wallpaper was the last thing to go up," Rausch says. "Once it did, we all knew we nailed it!"
Karr Bick Kitchen & Bath, 2715 Mercantile Drive, Brentwood, 314-736-3931, karrbick.com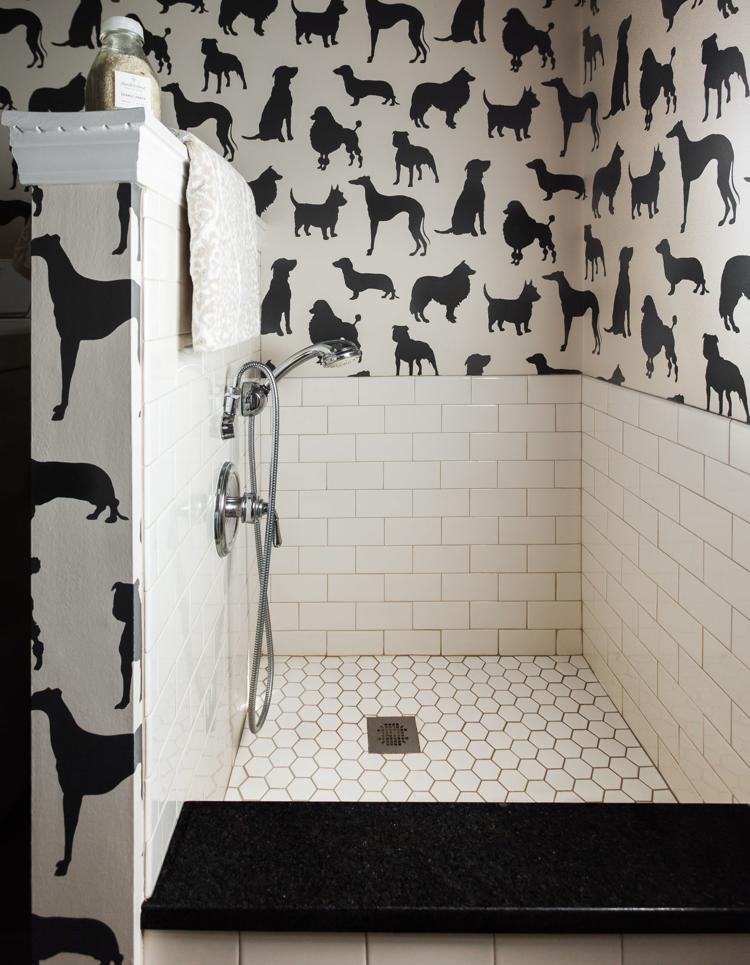 Be the first to know
Get local news delivered to your inbox!