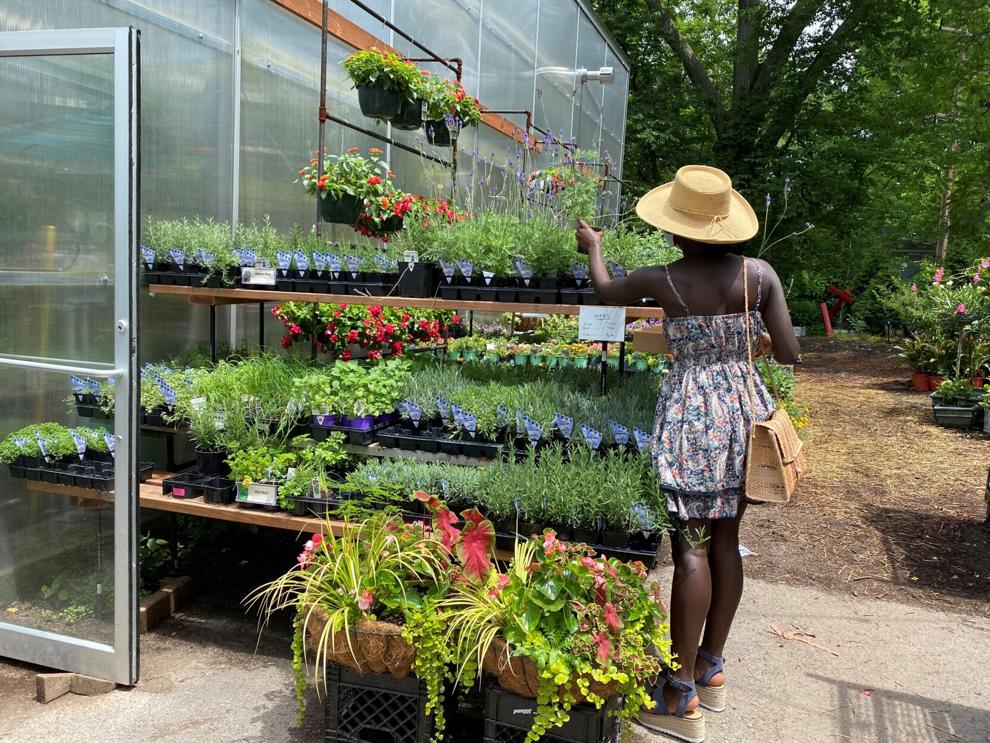 Signs of spring bring the world outdoors, but with a greenhouse, you can re-create that blooming, alive feeling indoors year-round.
Such structures can be stand-alones or whole rooms of a house and can range in price points and forms: from tabletop domes, polyhouses (specialized structures that use controlled climate conditions to grow different plants and other agricultural needs) and cold frames (unheated, boxlike, glass-covered structures that protect young plants outdoors) to reclaimed do-it-yourself structures and kits or custom-built home additions.
"The greatest advantage to greenhouse gardening is the opportunity to form a personal connection to our growing world and learn through experience," says Laura Tetley, general manager of Maypop Coffee & Garden Shop in Webster Groves. "It can also create an extraordinary environment for special, magical moments: reading a book, dining in candlelight, hosting a party and decorating the space with string lights and candles."
Sandra DiBartolomeo, assistant store manager at Bowood Farms in St. Louis' Central West End neighborhood, agrees on the health and wellness benefits of a greenhouse, as well as its practical advantages.
"You can use a greenhouse to store plants that are not currently in bloom, change up interior displays as needed and start hard-to-find vegetable and flower seed varieties," she says.
Both plant experts agree the most common misconception is that growing a greenhouse is without challenges. Without the checks and balances nature provides, pest pressures can increase, especially without beneficial insects to combat the harmful ones.
"In an outdoor environment, the plants are in a fully biological ecosystem," Tetley says. "They have biologically active soil, nutrients, wind, sun, humidity and rain along with their natural pests – and corresponding predators. In a human-made environment, there is naturally an imbalance, but the good news is that most of these imbalanced conditions are known, and the remedies and solutions are available."
Adds DiBartolomeo: "Creating a closed environment where you control the lighting, watering, humidity and ventilation requires consistency, maintenance and time. Nobody's perfect. You will make mistakes and lose plants occasionally – just keep trying. Soon your successes will outweigh your failures, and your plant collection will grow!"
Maypop Coffee & Garden Shop, 803 Marshall Ave., Webster Groves, 314-764-2140, maypopshop.com