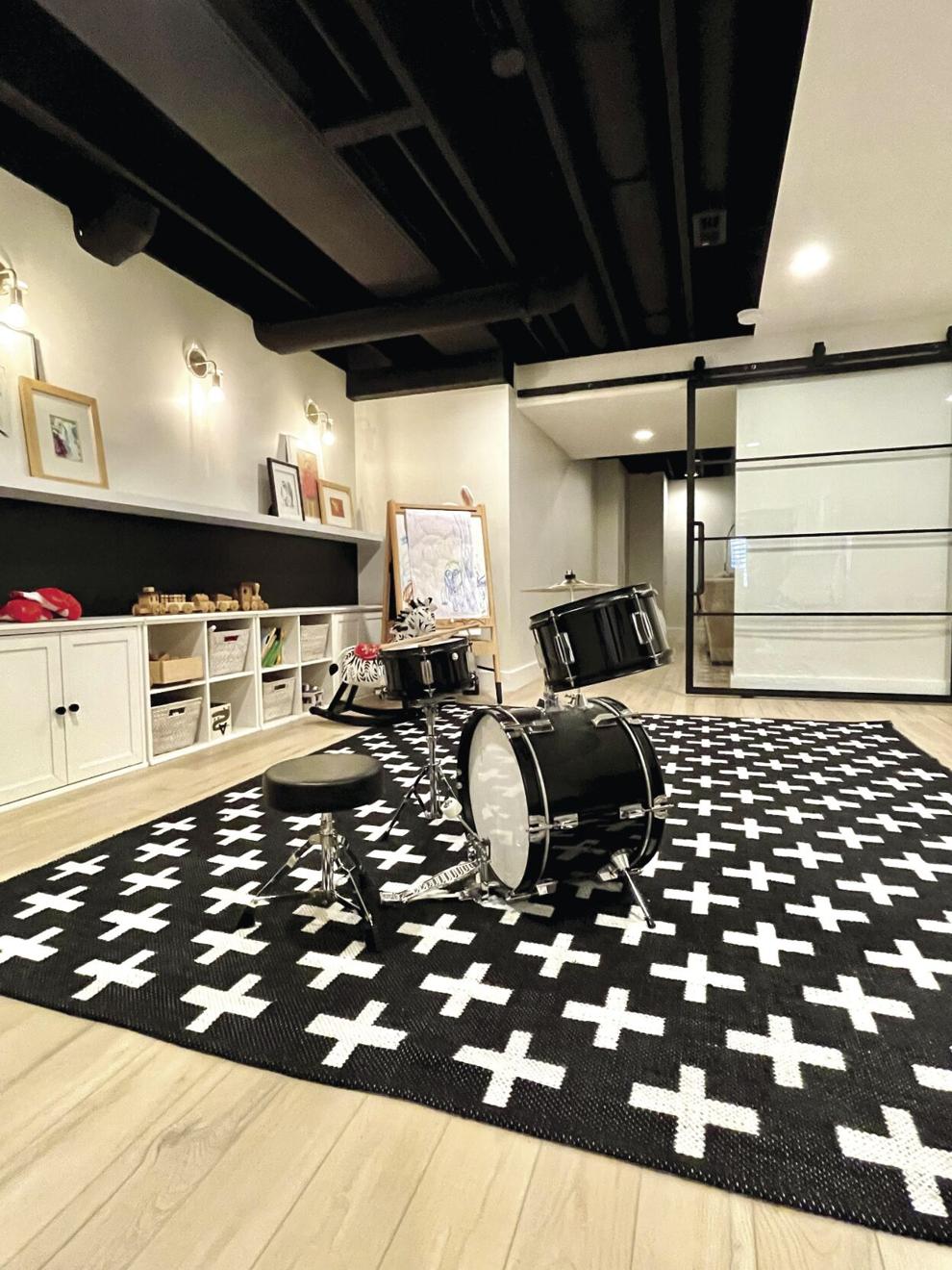 During the past two years of the COVID-19 pandemic, home became a workplace, classroom and safe haven for all ages. But teenagers are social beings by nature, so creating a dedicated portion of the house for hanging out with friends and enjoying teen pursuits like video games has turned into an increasingly popular design project.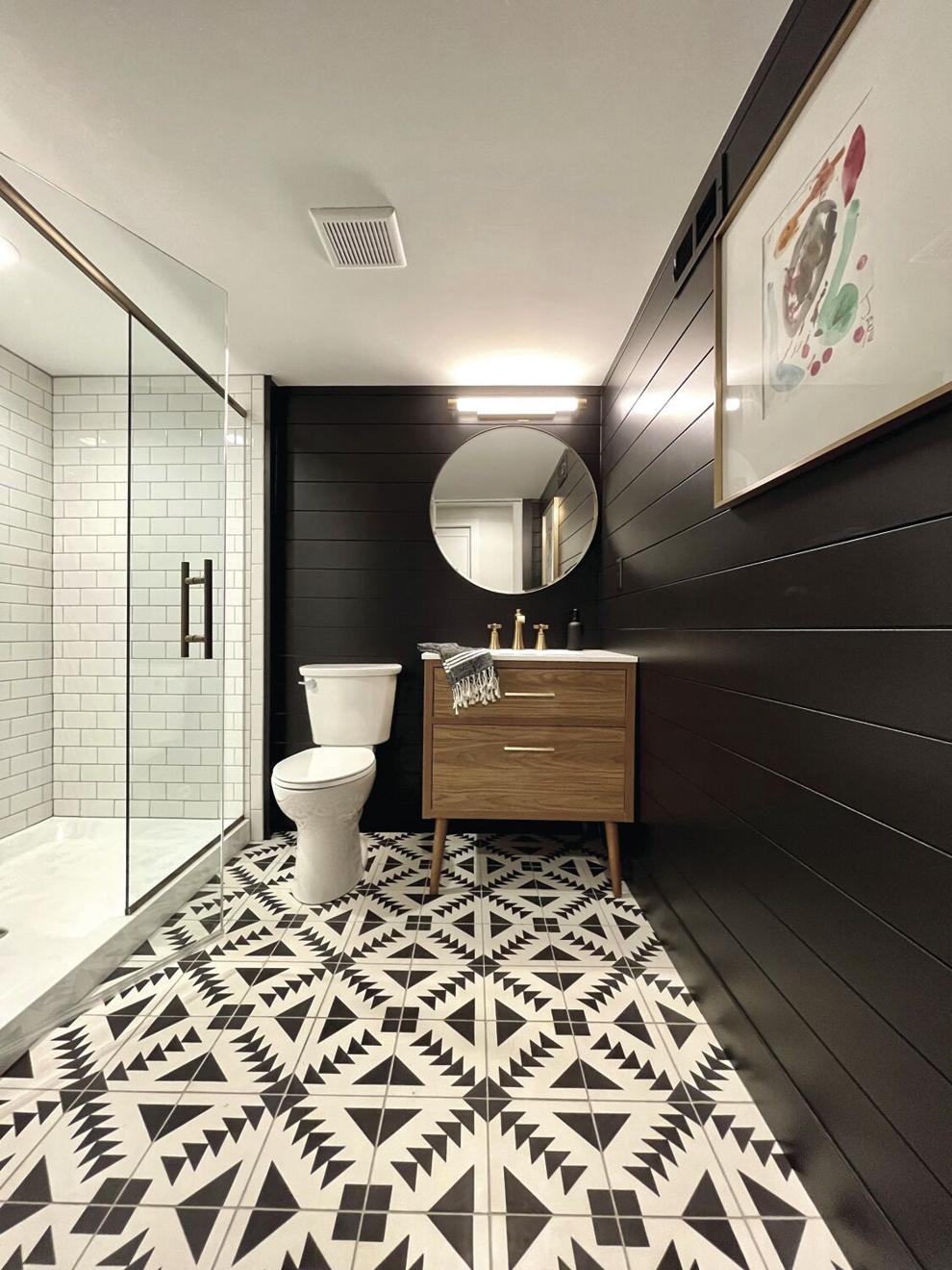 Sara Luigs, owner and design director of the Cure Design Group, and senior designer Cori Dyer recognize that all families and homes differ, so approaching a teen entertainment space design must be individualized and specific to the needs and preferences of each family. However, there are several common considerations before beginning any design plan for a teen-specific space.
"Generally, a family will dedicate a lower level or a loft space because it's somewhat separated, and you can make it their own," Dyer says. Exactly how much space is needed depends on the available space and desired functionality. "Designating different zones within a space is important, creating a day-to-day hangout, entertainment, game and homework space, for example. A well-designed space can be all of those things at the same time."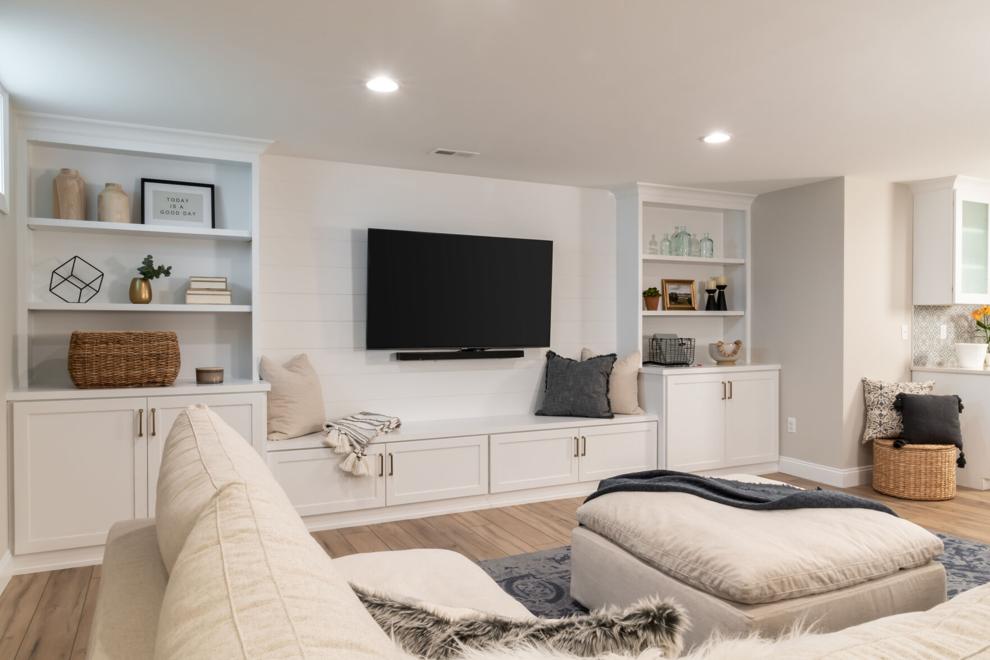 Erin Marty, designer for Liston Design Build, experienced this process firsthand with a recent project, pictured here: "We designed this lower-level space for a family with three kids that really needed a more informal living space for the kids to grow with and have friends over. The large TV is great for gaming or movies, and the built-ins around it can store blankets and board games. We also added a snack bar with a sink and a bathroom, so the kids can really have their own space down there."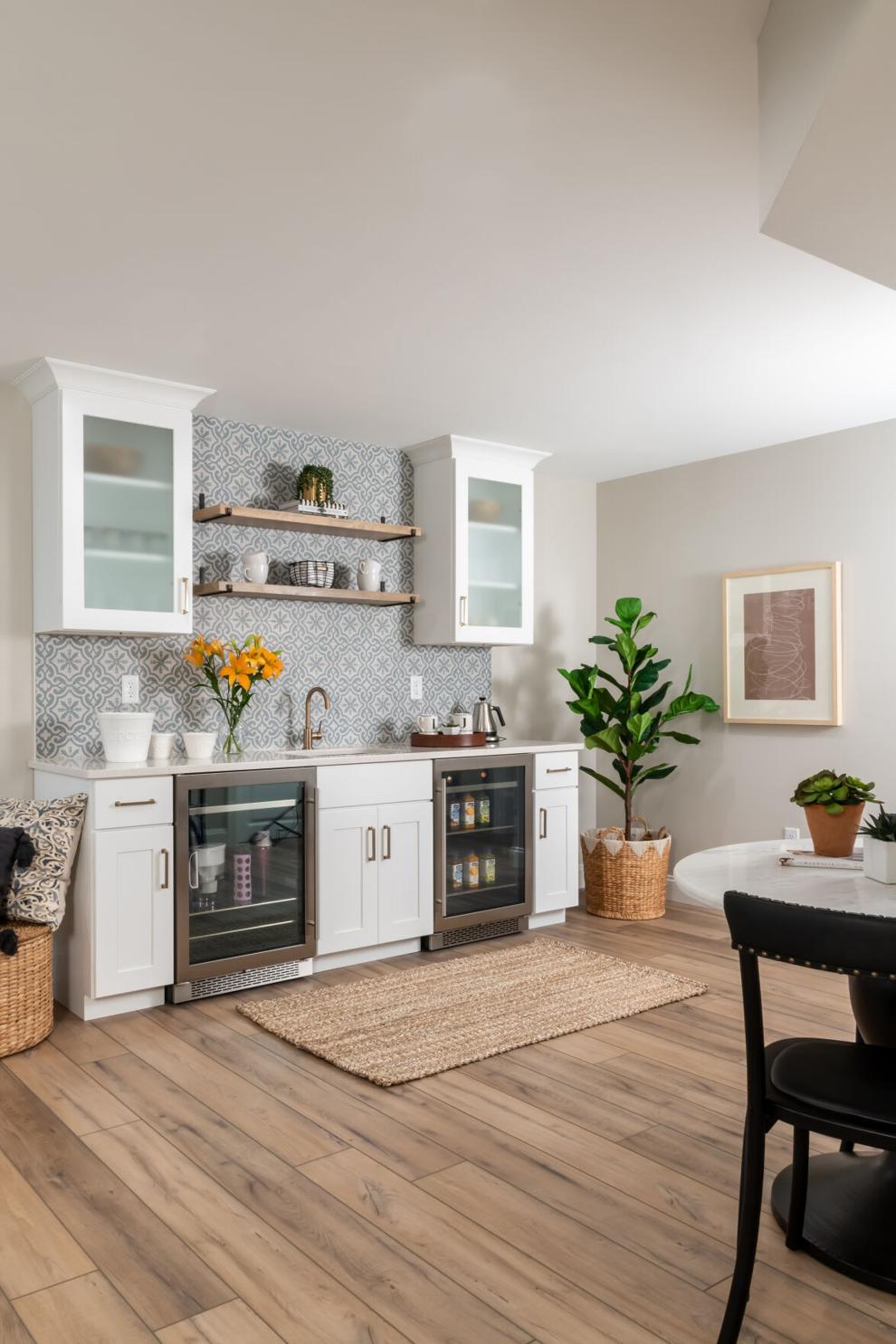 Families should consider their budget and map out the main goals of the space before beginning the design project, Luigs adds. And the primary users of the space – the teens themselves – need to be involved in the planning. "We prefer that they be involved early and often," Luigs says. "It's their space, and the design should reflect that. It is also important for them to understand what is being invested in their space."
In designing teen entertainment spaces, Luigs and Dyer recommend modular and multiuse furniture that can serve dual purposes – for example, a console that can double as a desk, large baskets that provide extra storage or a counter-height console with stools underneath that is positioned behind a sofa to provide extra seating for viewing movies stadium-style.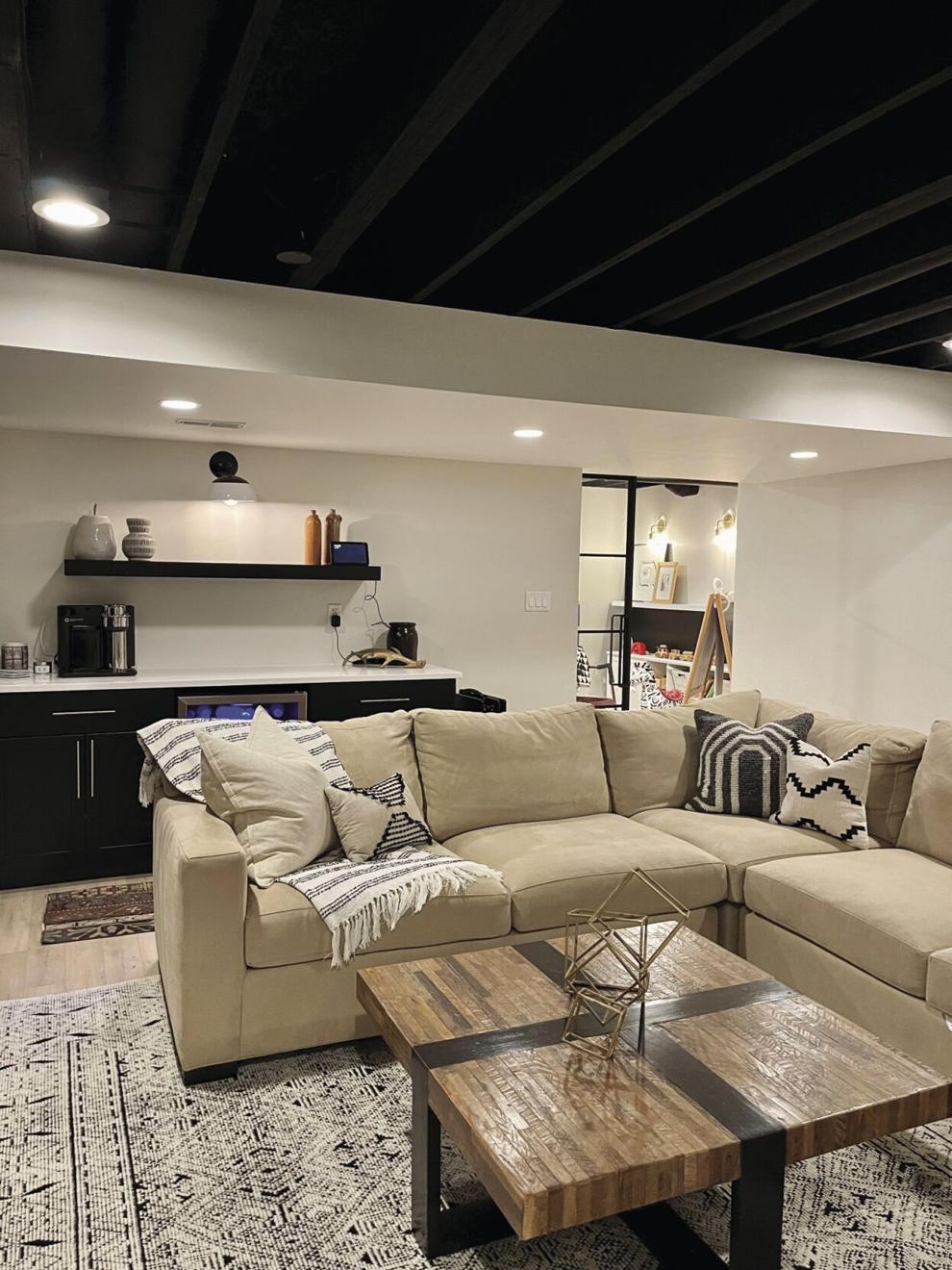 And although teens can be hard on surfaces with shoes and spills and wear and tear, you no longer need to sacrifice style, Dyer says. "There are great leathers and certain fabrics that are durable, like the innovation of Crypton materials that have opened the world to us using lighter colors and textures we couldn't introduce before," she says. Dyer also notes new tabletop surfaces that are durable and drink-friendly, which use materials like metals, select stones and even reclaimed woods that will hide wear and tear over time, even if they get scratched, to age gracefully.
Marty agrees: "[Our clients] went with luxury vinyl plank flooring because it's so durable and easy to clean but still has a really nice wood look. … When planning a space like this, consider your finishes. This space is bright and fun and inviting so the kids want to hang out there. Also, think about storage. In this case, there's a space under the stairs where we added a can light and flooring to make it an area where the younger kids play with a cute teepee and their own toys."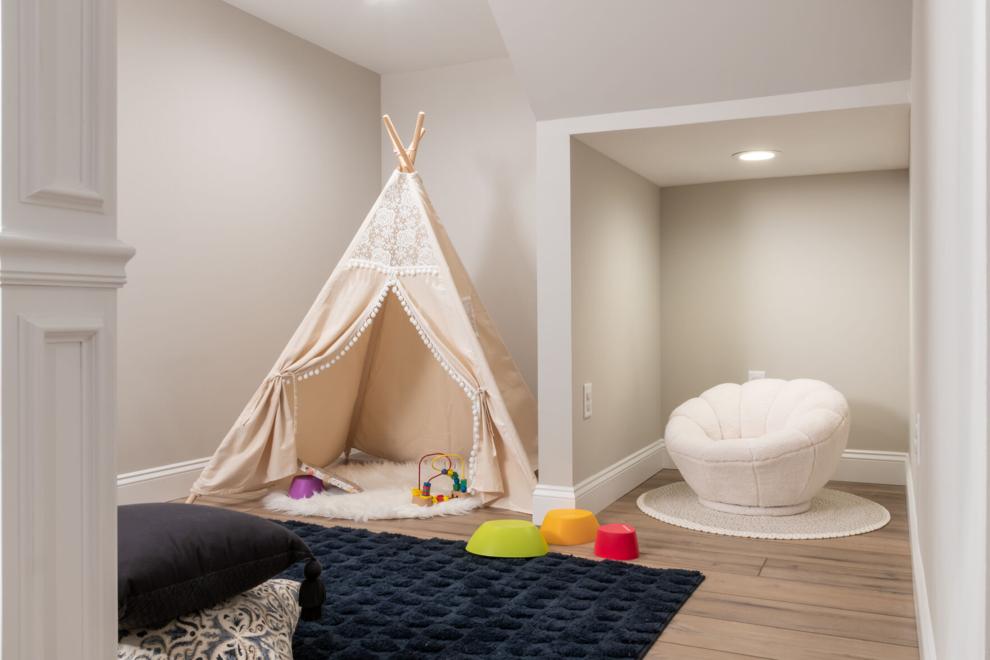 Another consideration is the noise factor. "The use of soft goods will always help soundproof a space," Luigs says. "Adding the necessary layers, window treatments, area rugs and fabrics will all help with absorbing sound. We have used great soundproof/architectural panels that mount on the wall. They're modular with a wide variety of colors that can form to any sculptural shape to make it unique to your space."
Dyer concludes that creativity and flexibility are key: "Start with a layout that incorporates multiple uses, and stay away from using one particular theme."