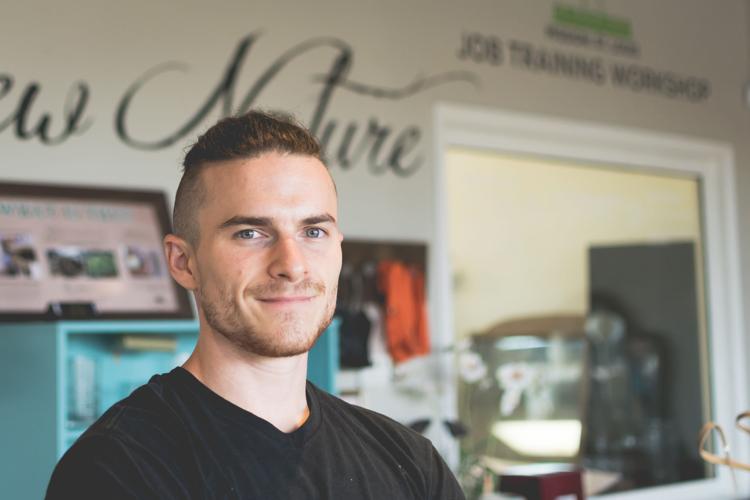 Robert Karleskint grew up in Jefferson County, in an area he refers to as "the boonies." He credits his rural upbringing with creating a "fairly narrow worldview," and that might have been his only perspective, had his life not taken a turn that changed everything.
On his 20th birthday, Karleskint married a St. Louis native and began attending her church, where he met Mission: St. Louis executive director Josh Wilson. Karleskint soon began volunteering for the organization, which is dedicated to "empowering people to transform their lives, families and neighborhoods." A trained stonemason and general contractor, Karleskint helped Mission: St. Louis volunteers with home-repair projects, teaching them how to spruce up the clients' abodes in order to avoid minor code violations that could be used to invoke eminent domain.
When Wilson asked Karleskint to begin teaching these skills to formerly incarcerated men, he jumped at the chance. "I only taught for about 12 hours a week as a volunteer," he says, "and after working with my second set of five interns, I was crushed by the realization that I was, as a whole, no different from the men I was working with who'd been incarcerated. It's different saying 'everyone is equal' your whole life, but until that truth smacks you in the heart, it's not much more than a phrase." That was Karleskint's turning point.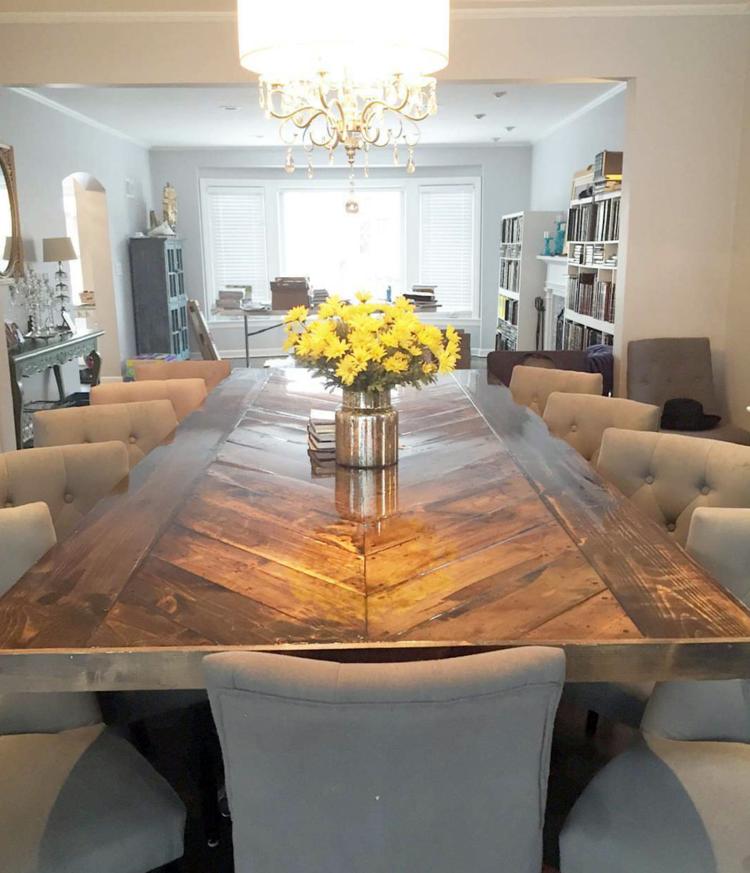 "I immediately began to try to make teaching the class a full-time job and started refinishing, building and selling furniture," Karleskint says. "Fast-forward six months, and I began to want to hire felons specifically, due to the difficulty of employment for them. That's when we really started pushing our custom furniture and began to do really fun and unique designs to set us apart." And that's when Anew Nature was born.
Since creating Anew Nature in 2013, Karleskint has hired six paid interns who worked with him for two months to two years, leaving the program when they found other full-time jobs. About four dozen other men, chosen from Mission: St. Louis' Beyond Jobs Program, have spent eight weeks each at Anew Nature, learning basic carpentry, building and finishing skills needed for employment.
"I have absolutely no background in fine carpentry," Karleskint admits. "I've always just learned on the go and challenged myself and the men I work with to push our quality standards higher and work with unique materials and design. Luckily for me, Anew Nature now has a real carpenter on staff, Matt Blackwelder, who trains with us and is our shop manager and main builder." Karleskint describes Blackwelder as a young, ambitious man who loves imparting knowledge to others.
"The inception and growth of Anew Nature has been like a small snowball that has grown in size and speed as it's rolled downhill," Karleskint notes. "The vision I had begun with just wanting to teach full time, to refinishing furniture to sell to create one part-time job for our hardest-to-employ interns, to designing and building furniture to grow our employment opportunities, until where we are now, with our first furniture line going to production to open even more employment and training opportunities. Of our four employees, two have had felony convictions. Of the other two, one is a psych major who works closely with the interns and does administrative work and furniture refinishing, and the other is Matt."
Anew Nature is introducing Rise, a furniture line designed to teach a wide skill set to interns by working with natural wood elements that are felled, milled and finished by hand. The wood is complemented by hand-bent and welded steel in a satin finish, also worked by Anew Nature interns. The finished pieces, designed by Karleskint, are industrial chic with warm wood finishes on some tabletops and high-tech LED lighting installed under etched glass on others.
"Our design process is very organic," Karleskint says. "It starts with me making a few pages of pencil sketches, discussing it with designers and friends, then making 3-D drawings followed by a prototype before we photograph it and decide to produce it."
Custom pieces have been Anew Nature's bread and butter and continue to be an integral part of the program. A custom order request form is available online for those who would like to meet with Karleskint to discuss individual design needs and aesthetic requirements. Based on initial conversations, Karleskint produces 3-D renderings and material samples for approval before construction begins.
"We work with very diverse clients, from someone who just wants [his or her] grandmother's dresser restored, to the owner of answers.com, who wanted a highly customized conference table," he says. Examples of Anew Nature's furnishings can be seen in the St. Louis area at Rise Coffee House in The Grove and Nourish by Hollyberry in Warson Woods.
Although the furniture is beautiful and durable, Anew Nature's real product is the people who leave the program with the skills needed for well-paying jobs in the building trades.
Karleskint shares the story of one such former intern:
"He came after serving time [in a federal penitentiary] for more charges than I can imagine, after being wrapped up in gang activities since the age of 13. When he came to us, he had more motivation to stay out of the system than I've ever seen. Even to the point where, when another intern stole something from our shop, he said, 'I can't be here with this going on,' and walked out because he couldn't be close to a crime. I followed him out, trying to get him to stay, and it took me about two weeks of contacting him to get him to come back. He did finish the program with flying colors and now manages a local business. He has more 'go get 'em' than me – I'm truly inspired by him."
Anew Nature, 2200 S. Vandeventer Ave., St. Louis, anewnature.com