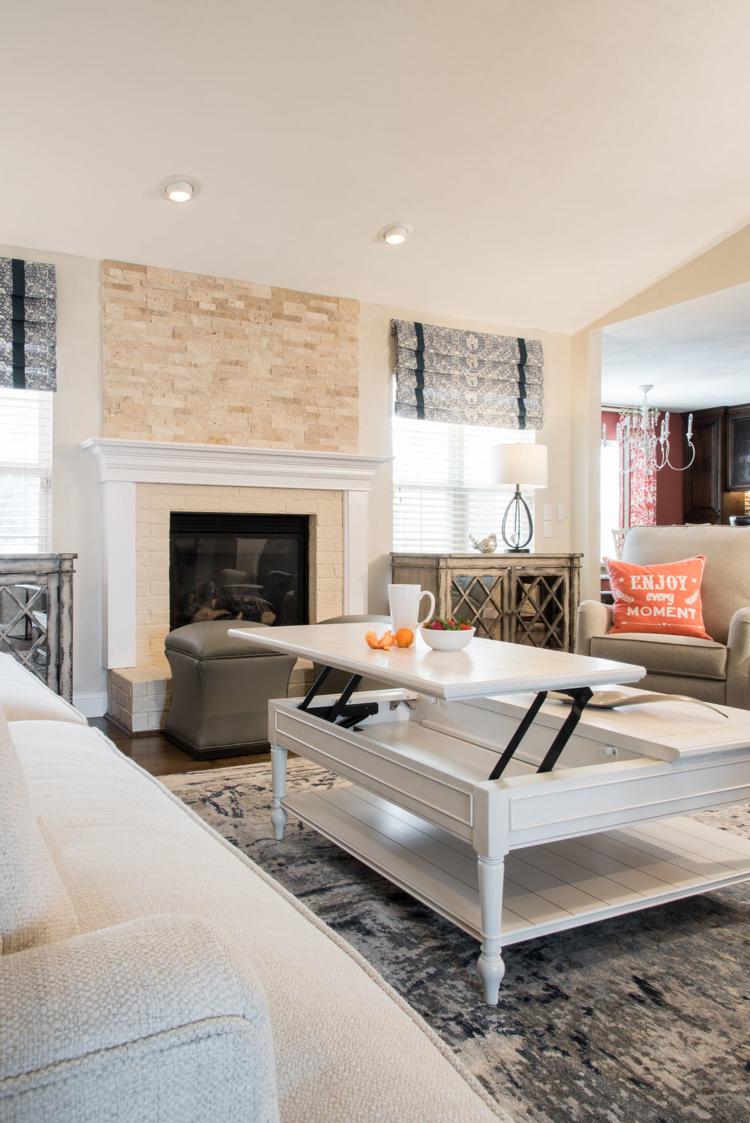 The abiding irony of working remotely, as commonly defined, derives from the fact that doing so has decreased the distance between the office and the abode – which prompted Ladue News to consult a pair of area experts about adapting the form of the latter to the function of the former.
Providing general tips on that task are CJ Knapp, ASID, of Yours By Design and Karen Pepper of Edwin Pepper & Associates.
"I think almost everybody now has some form of home office," Knapp says.
Pepper concurs. "Absolutely!" she says. "Whether they are self-employed or affiliated with a company, people for diverse reasons are conducting business out of their homes. Businesses find that production's good and efficient, and people like to have the option of being able to do both [toil in the workplace and the home alike]."
As a coda, Pepper says that what holds for corporate workers holds also for the self-employed and the proprietors of smaller ventures. "A lot of people that own their own businesses work out of their homes," she says. "So yes, I would say there is a categorical increase in that." In that light, Knapp characterizes her counsel about home offices as "very targeted to the [individual client's] trade. For instance, with someone who's making jewelry and selling it on the internet, and they're working from home, they'll need cubbies and bins to sort things and keep their materials – and counter surfaces to work off of.
"Someone who's working from home, and they're doing information technology stuff?" She chuckles. "They just need a quiet environment."
Dovetailing with that, Pepper describes designing a home office. "The first step is questions that we ask the homebuyer," she says. "I would qualify how they are going to specifically use the space. It's important to know if the client will be using their home office for personal as well as professional use. Once that's determined, textile selections, space planning and finishes can be established. Everything in this space needs to be purposeful."
Many of the advancements in home offices, of course, have arisen from enhancements in equipment; readers of a certain age will recall with a shudder once-mandatory hulks like computers incorporating cathode-ray tubes and row after row of file cabinets.
"Everybody wants some kind of storage, and the storage used to be the filing cabinet," Knapp says. "But now it's really become the machines that hold your documents, where you just scan them in – so you don't need all that extra paper storage.
"You don't need a place with the big computer and files because … your printer is wireless, you're using a laptop. Technology just doesn't take up the space that it used to."
Pepper agrees: "A home office should have versatility. It could also be a guest room or an extra sitting room – the design should be in concert with the rest of the feel of the home."
That consideration leads her to reflect on the aesthetic involved in reconfiguring a room for use as a home office. "[We] try to keep the environment, so it's cohesive with the rest of the home," Pepper says. "We want to keep the space aesthetically appealing, as well as personally and professionally functional – tickle the space with some feathery touches."
"After comfortable seating, technology and storage, consider the view from your home office," Knapp says. "Being able to look out and see your yard or watch for the kids to get off the bus, that's the joy of working from home."
Pepper concludes with another aesthetic note to add to utilitarian concerns. "I like to substantiate how the space is being utilized," she says. "I would marinate throughout the space, personal and professional touches through accessories and accent pieces. I incorporate the client's personal touches, whether it is something inspirational, sets the mood or tone of the space or is a family heirloom. There should be some kind of 'wow' factor, something that invites you and entices you in – this should mirror the essence of the client."
Edwin Pepper & Associates, 9974 Old Olive Street Road, St. Louis, 314-455-4500, edwinpepper.com
Yours By Design, 314-283-1760, cjknappinteriors.com