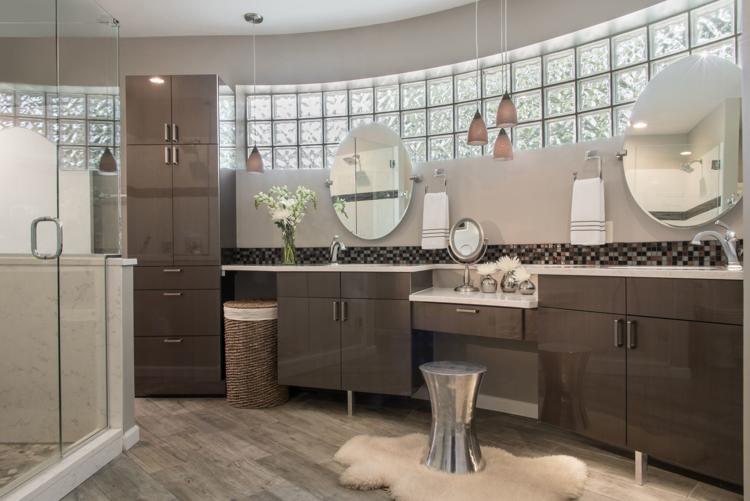 In a heartbreaking way, time's passage can transform a homeowner's brightest figurative castle into the darkest of dungeons – at which point, the resident royal may wish to consider consulting an aging-in-place expert.
The Washington, D.C.-based National Association of Home Builders cultivates such expertise through its Certified Aging-in-Place Specialist, or CAPS, designation. That designation, the association's website notes, "teaches the technical, business management and customer service skills essential to competing in the fastest-growing segment of the residential remodeling industry."
Why does such expertise hold such value? Simple – not everyone desires the felicities of assisted living.
"I have understood from an early age the barriers presented to people with disabilities – and solutions that work for everyone," says Nancy Barrett of Chesterfield's Beautiful Rooms Design. Barrett, who holds the CAPS designation, brings to aging-in-place considerations a singularly personal and poignant perspective.
"When I was 18, my younger brother became a quadriplegic due to an accident on our trampoline," she says. "My parents made three modifications to our family home so that it would be accessible for him: built a ramp in the garage, added a new roll-in shower room with a wall-hung sink and widened the doorway to his bedroom.
"None of the changes interfered with the remaining five people in the family being able to live comfortably in that house. As a matter of fact, all three of my brother's sisters took numbers to use the shower room."
Like Barrett, Laura Powderly, who serves as a designer with St. Louis' Mosby Building Arts, holds the CAPS designation. She mentions "a stigma to getting old," with which Barrett concurs. "We baby boomers don't like to admit that we're getting older, so most refuse the [aging-in-place] suggestions," Barrett says. "But there are now towel bars that can be used as grab bars, and I find my clients more willing to use products that don't have the appearance of an aging aid."
Both Powderly and Barrett address a salient question: At what point in life should a homeowner consult an aging-in-place expert?
"The beauty of aging in place is that it can be done at any time," Powderly says. "There are so many aspects of making things more accessible for all ages that will also benefit the homeowner when they do eventually need to be conscious about getting around. Aside from that, you never know when you're going to throw out your back or get into a car accident that's out of your control.
"My suggestion is to make your home as functional as possible now to make it easier to access later," she continues, mentioning such examples as installing bidet seats on extant toilets, creating a nonwooden low entry to the house, installing grab bars-qua-towel bars in the shower and investing in a low-threshold shower-only in one bathroom, preferably on the main level. "There's never a wrong time to start."
Barrett's response dovetails with Powderly's. "I haven't had any clients that contacted me specifically for an aging-in-place consultation," she says. "However, I use my knowledge on every appointment. Most of my clients are baby boomers, so one of my first questions is to ask how much longer they plan to live in the home. Some will tell me that in the future they plan to downsize, which puts off the concerns.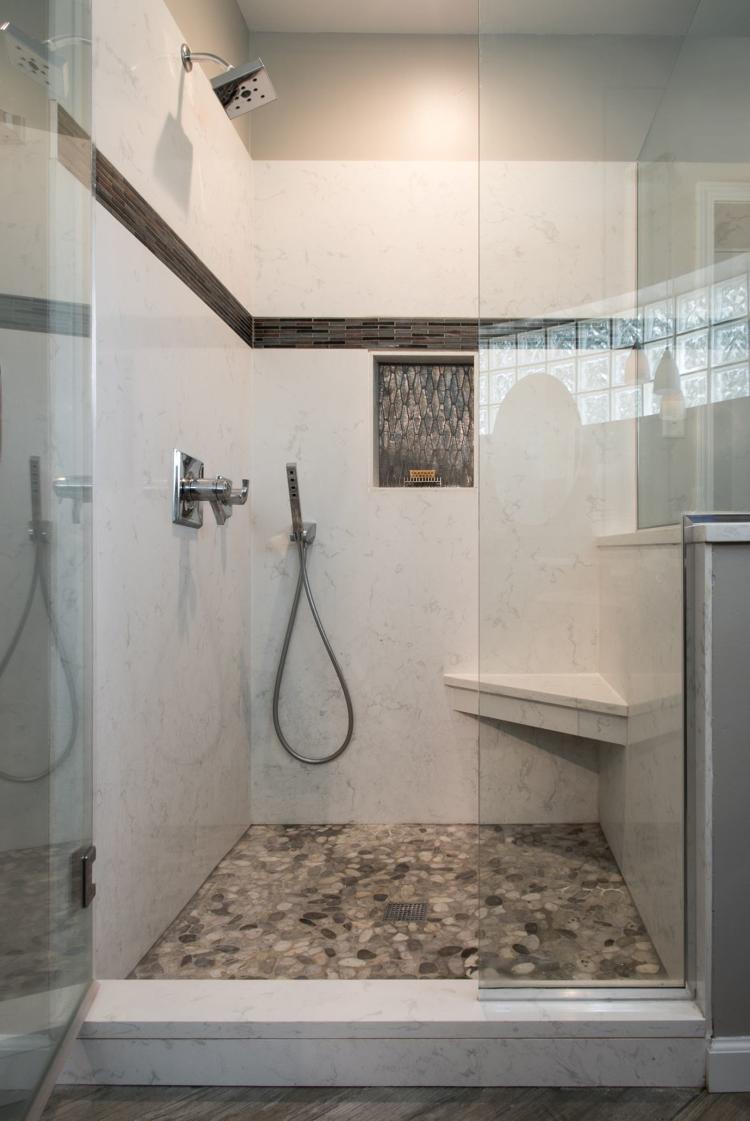 "In the last 10 years, I've been involved in the redesign of many kitchens and baths. Since those rooms are the most costly to do, I have [the clients] consider future needs. I always propose things like grab bars or at least blocking in the shower wall in order to add the bars later."
Powderly also describes her general process for counseling a client in renovating his or her abode – and then in realizing that renovation – when the treads of a long-familiar stairwell abruptly turn treacherous, say, or rheumatoid arthritis makes something as simple as twisting a doorknob seem herculean.
"I usually need to do a job-site visit," she says. "It's very hard to be able to give the proper advice without seeing and walking the space in person." After that, Powderly and her clients discuss at length "how they use the space now and how they wish they could or need to use the space in the future," she continues.
"We then make a list together of all the possibilities that can happen and rank them in order of importance. It's important to talk about investment ranges, as well, so that they can make a well-educated decision for their space. If a client wishes to move forward in the process, we then go draft up plans with 2D and 3D in order to help them visualize the changes. It's also important to talk upfront about length of construction and when the job could begin."
Powderly likewise dwells briefly on the residential changes that frequently involve the greatest challenge, whether because of "mere" design infelicities or out-and-out potential dangers.
"Alterations to your home that most often can cause the greatest amount of work would be adding a full bath to a main floor, either through an addition or rearranging of existing interior walls. … ," she says. "There's also the addition of an elevator."
Powderly expands on the challenges posed in particular by bathroom accessibility: "This could potentially require a full gut instead of just installing some grab bars. If plumbing needs to be relocated in order to ensure a 5-foot turnaround for a wheelchair user, that could not necessarily be a problem – it just takes more planning." Noting that older homes almost predictably pose more problems than newer ones, she smiles and adds, "Problems are solvable, though."
In the final analysis, Powderly relates how she would calm potential aging-in-place clients about the process and its benefits. "A typical nursing home may cost more than $50,000 a year, while being able to bring your home to a more comfortable space that you can access better and stay in would be a significant savings over time … ," she says. "The main focus of aging in place is to transform the space to be more accessible, functional and to remain safe within your home. Not all adjustments to make a space function more efficiently are major surgery.
"Bottom line: They aren't in this alone."
Beautiful Rooms LLC, 16670 Old Chesterfield Road, Chesterfield, 636-519-4090, beautifulroomsdesign.com
Mosby Building Arts, 645 Leffingwell Ave., St. Louis, 314-909-1800, callmosby.com