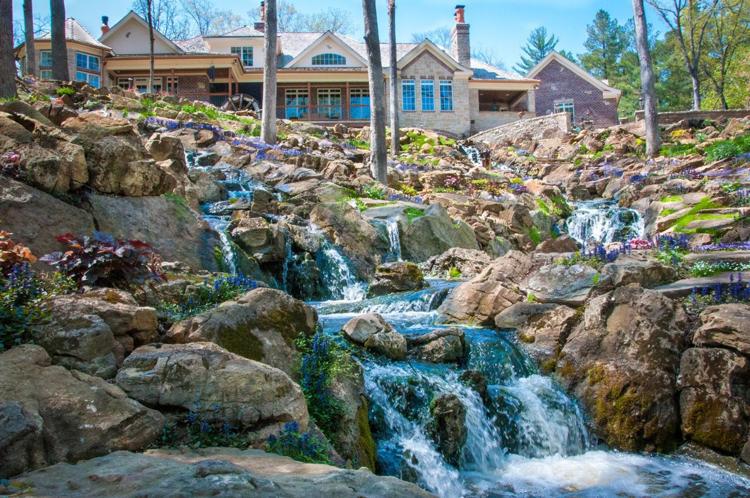 Plenty of people point to a mission statement or bedrock philosophy as the foundation of their business. For Bauer Falls, that bedrock's literal.
"I just plagiarize nature, constantly," says Caleb Bauer, laughing. "That's all I do! I didn't come up with this stuff." He points to a rock in his backyard. "Nature carved that. It looks like roses are carved into it. That's just nature over a couple million years. It used to be an ancient seabed, and now it's sitting in my yard."
The fifth of eight homeschooled children, Bauer was raised in Troy, Missouri, right next to 7,000-acre Cuivre River State Park. Growing up without a television, Bauer and his siblings spent their free time gardening, hiking Frenchman's Bluff and building rock forts and teepees.
Now 33, Bauer, along with his brother Josh, co-owns Bauer Falls, a West County-based company that creates nature-inspired waterfalls, walkways and patios. But for the transplant who now calls Creve Coeur home, the woods – and clandestine hiding spots – are never far behind.
"We need forts as adults," he says. "What are we working so hard for if not to relax in our fort and enjoy life?"
Bauer's own backyard looks cozy and dreamlike, framed as it is by a thick tangle of honeysuckle vines, clematis, spindly ferns, a few well-placed trees and, finally, the centerpiece: a waterfall that skates over mossy gray and green rocks before emptying into a 3-foot-deep koi pond (population: 10), its surface dappled with lily pads. You'd never guess that Highway 141 runs 250 feet away – or that his next-door neighbor is even closer, at about 6 feet.
Bauer himself seems as ebullient and inviting as his waterfalls, and nature remains at the heart of everything he does.
"I would preach these waterfalls even if I didn't make a dime off of [the business]," he says, "because, honestly, they're that awesome. It has nothing to do with money for me. We love building waterfalls, and more importantly, we love spreading the joy of the woods."
Before each project begins, Josh Bauer meets with prospective clients to check out their space, share ideas and discuss a budget. Next, the brothers come up with a general plan and a bid before heading to Perryville's Semco Stone, which collects weathered sandstone and limestone from sites in southern Missouri, Arkansas and Illinois. The brothers then handpick each stone.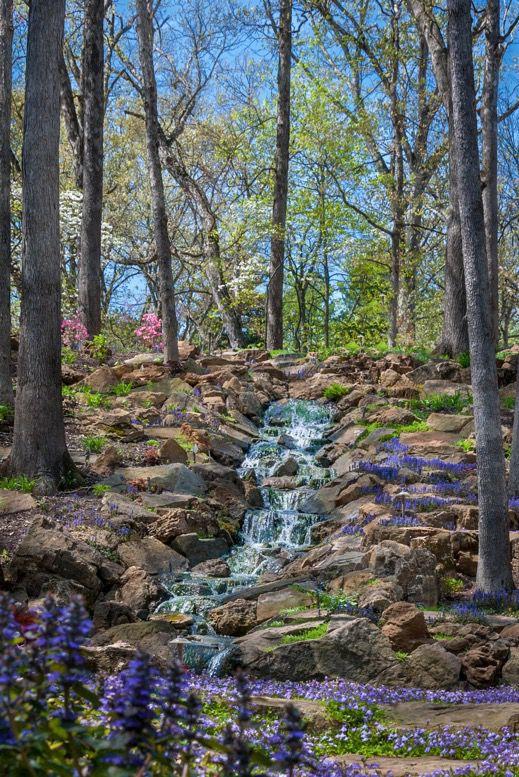 "It's been sitting out in nature, baked by the sun, so it's already got mosses and lichens growing on it," Bauer says. "Some of them already have cracks in them, worn by the water, because they might have been sitting there for centuries before they got picked up. What we're going for in our business is natural, natural, natural."
Including the two brothers, Bauer Falls consists of just three other waterfall artists, all involved in different parts of the construction process for almost every project. Bauer estimates that the company has completed 115 projects throughout its seven-year history. Although the company's waterfalls average 3 to 5 feet wide and 5 feet tall, its biggest one to date (located in Millstadt, Illinois) gushes 50,000 gallons of water per hour, boasts a 300-foot-long stream and has 15-foot-wide falls and a stone walkway that stretches nearly a third of a mile. All told, it took a year to construct – although most of the company's projects are finished in two or three weeks.
Bauer Falls' creations are undeniably intricate, but incorporate a free-flowing undercurrent that comes from letting nature – and each project – take its own course. Bauer doesn't plan where each stone will be laid ahead of time; instead, he sets them down one by one, and they seem to lock themselves into place.
The cool, crisp water seemingly springs from the rocks themselves. It tumbles down their craggy sides and nurtures the plants around them: Hostas, daylilies, water iris and elephant ears are among the most popular choices. And each element plays a part in the waterfall's perfectly functioning ecosystem: The pond's small creatures and beneficial bacteria decompose fish waste, and then plants break down the bacteria's waste, resulting in clear, healthy water that in turn sustains the fish.
That cycle continues all year. Waterfalls burst with life in the spring; in summer, they're lush as jungles; and come fall, the leaves become a riot of orange and red. And because flowing water doesn't easily freeze, winter brings a beauty all its own, when the falls become an irresistible magnet for birds.
Better still, maintenance remains simple. "It's less weeding than a normal flower bed, and it's about 10 times the pleasure," Bauer says. One client swears fishing algae out of the pond serves as a substitute for therapy.
People often tell Bauer that having a waterfall resembles being on vacation every day. He suspects the desire to be near running water stems from something primal.
"It's in our human evolution to be standing next to an oxygen-rich place," Bauer says. "I think that's the feeling that it replicates, and it's so much bigger than our company. Each person who has an oasis in their backyard understands what that means, to have that feeling.
"We live in a stress-filled world," he continues. "There's no time to relax. You can't help but relax when you get next to something like this."
Bauer Falls | 314-974-1360 | saintlouiswaterfalls.com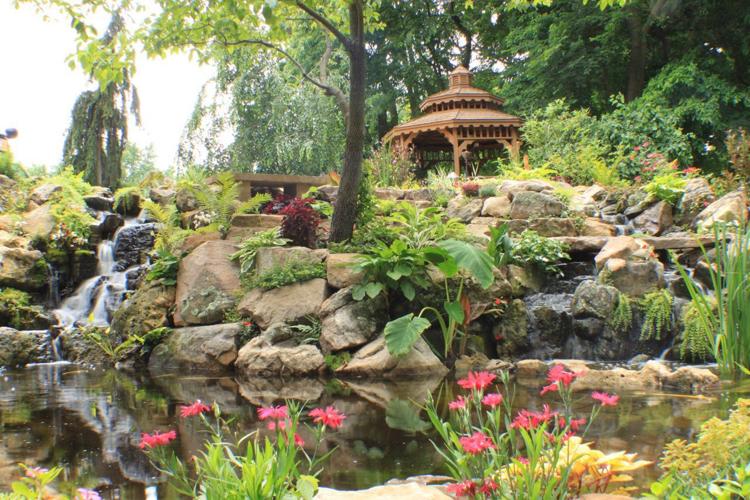 Be the first to know
Get local news delivered to your inbox!