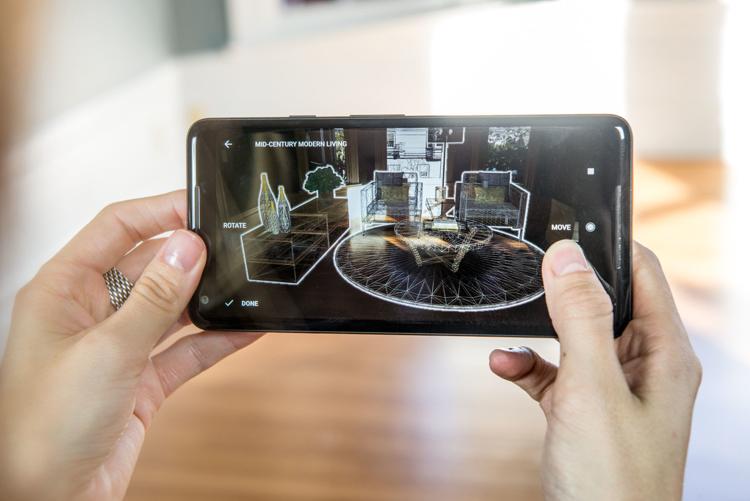 Local homebuyers can now envision life in a new house – all within a smartphone app. This is just one of the many high-tech ways area real estate agencies are helping clients buy and sell local properties.
Area realty firms say the use of new technology has become increasingly important to cater to a large portion of today's market: millennials, who make up half of on-demand consumers and have a projected worth of $24 trillion by 2020, according to a report by UBS investment banking company. "Focusing on appealing to [millennials] is imperative," notes Blake Anderson, director of digital marketing at Dielmann Sotheby's International Realty in Clayton. "We utilize every high-quality media that is available, as well as cutting-edge technology."
Among Dielmann Sotheby's high-tech repertoire is its latest creation, Curate, a virtual staging app that enables a digital version of an empty home listing to be filled with the prospective buyer's choice of virtual interior décor and furniture, which can then be viewed in real-time 3D on a digital device. "The app will allow them to envision the house in their personal taste and style," Anderson says. "Luxury consumers care a tremendous amount about lifestyle, so it is important for them to be able to visualize their life in a particular space. Oftentimes, we see that consumers can have a hard time envisioning a space when it is an empty canvas. Bridging the gap with augmented reality [an interactive, lifelike 3D model upon which a client can modify features] makes it easier."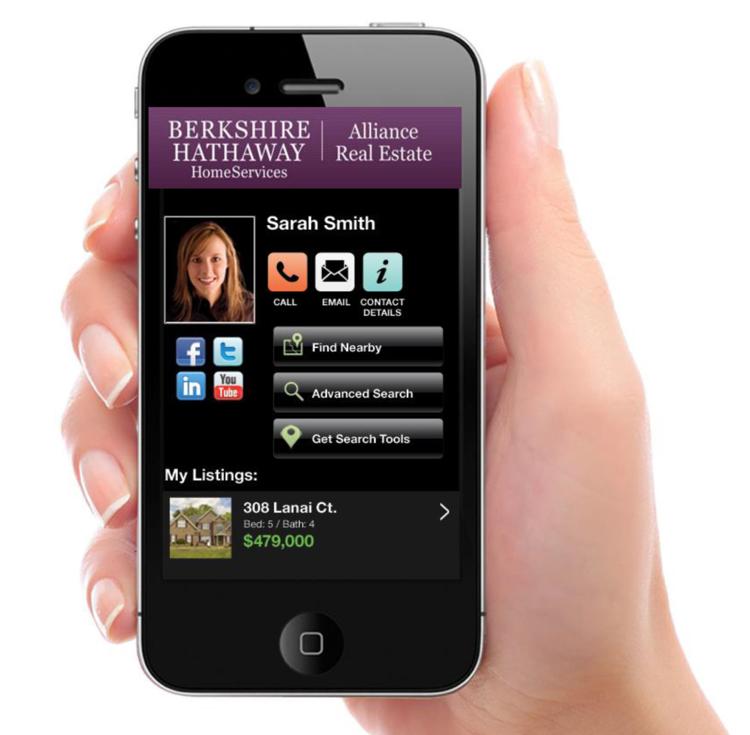 The cutting-edge app benefits not only the agency's buyers and sellers but also its real estate professionals, Anderson explains. "Curate also [can] alleviate the need for agents to physically stage homes," he says. "Additionally, if one of our agents is working with a buyer and a listing is vacant and unstaged, the client will be able to see [virtual] staging in 3D in real-time [on a digital device]."
Kathy Beilein, president of Laura McCarthy Real Estate in Richmond Heights, echoes the importance of digital access to local homes on the market.
The firm offers a range of online viewing options to bring each listing "to life," including drone-recorded exterior video and virtual walk-through interior video, as well as virtual staging, Beilein says.
Social media is another digital window into local listings, such as Facebook posts featuring live-streaming property videos, Beilein adds.
Margo Begley, vice president of marketing and creative at Berkshire Hathaway HomeServices Alliance Real Estate in Chesterfield, says new technology is helping Alliance Real Estate market St. Louis properties to buyers around the globe. "Sellers might think their next buyer is coming from around the block, [but] we know this is no longer true," she says. "We have buyers coming from every part of the world, purchasing homes in all our communities, from downtown St. Louis to Ladue to Lake St. Louis, from St. Charles to Clayton to Festus."
For that reason, Berkshire Hathaway HomeServices' national website offers listings in 14 languages, standard and metric measure, and more than 45 currencies that are updated every evening to ensure accuracy, Begley says.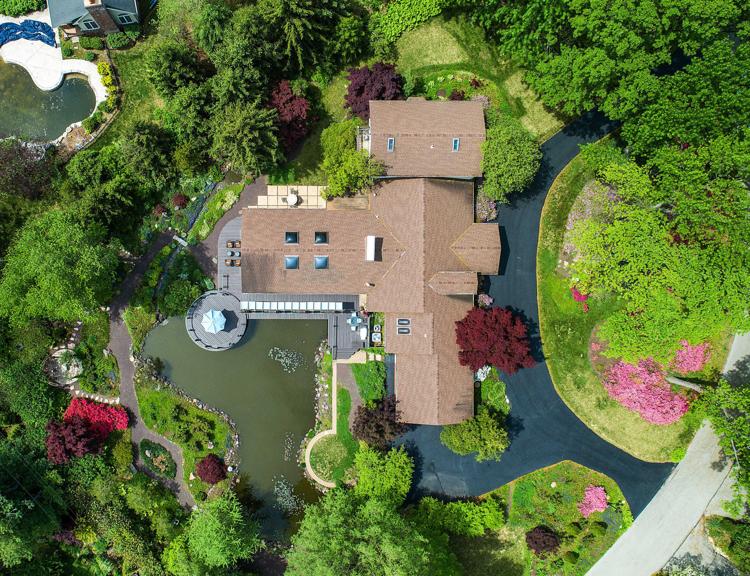 New technology also allows buyers anywhere in the world to experience a St. Louis home without physically being present. "Our drone videos, walk-through tours and 3D tours allow the viewer to experience an immersive, realistic, interactive virtual home walk-through from their digital devices," Begley says. She adds that the firm's website, bhhsall.com, offers Real Estate Minute videos, which provide relevant, highly targeted information about homebuying and selling processes and allow clients to quickly get answers to questions.
And potential buyers who are in the neighborhood don't have to wait for an open house or to call an agent: When a buyer is in front of a home for sale, the agency's "smart signs" display a phone number to call or text to receive detailed information and a website link to the specific listing through a mobile device. "This allows us to better market our listings for our sellers to their 'hottest' local prospects – those who are driving by the home," Begley says.   
Local real estate agencies say staying at the forefront of technology is helping buyers experience their potential future home in cutting-edge ways. "Technology is advancing at a marvelous pace in the real estate industry," Begley says. "When [homebuying technology] is easy to use, convenient [and] 'at your fingertips,' the whole process is more enjoyable, and our clients feel a greater sense of confidence that they are making well-informed decisions."  
Berkshire Hathaway HomeServices Alliance Real Estate, 636 Trade Center Blvd., Chesterfield, 636-537-0300, bhhsall.com
Dielmann Sotheby's International Realty, 8301 Maryland Ave., No. 100, Clayton, 314-725-0009, dielmannsothebysrealty.com
Laura McCarthy Real Estate, 29 The Boulevard St. Louis, Richmond Heights, 314-725-5100, lauramccarthy.com
Be the first to know
Get local news delivered to your inbox!