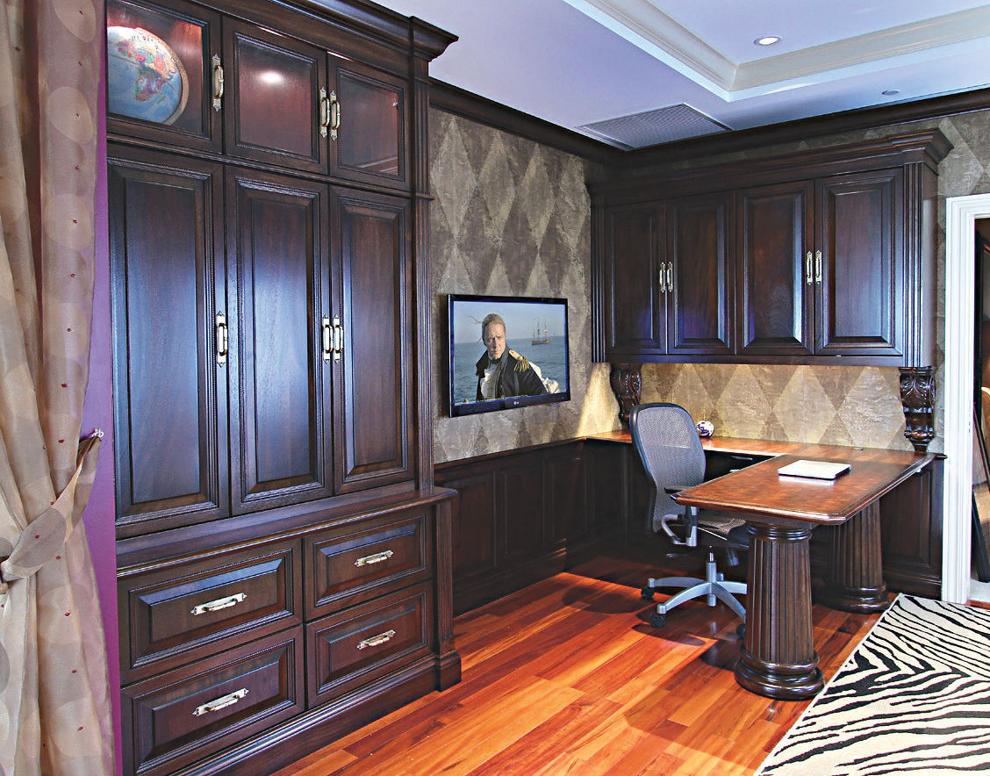 Decluttering and reorganizing your home can be overwhelming. That's why three local organizers say it's essential to make a plan for not only getting organized this spring but also staying tidy year-round.
Create a Vision
To begin the organization process in your home, Janine Adams, a certified professional organizer and owner of Peace of Mind Organizing in St. Louis, recommends creating an ultimate vision for your space. "Understand why it is you want to get organized," she notes. "When you understand the benefits of decluttering and organizing and have a vision for your space, it can help you let go of items that don't match your vision."
The easiest way to have an organized home is to own no more than your house can comfortably store, Adams says. "When you have excess [items], it becomes hard to maintain order," she notes. Jerry Cox, a designer and manager of the fine woods division at NewSpace in St. Louis, agrees there must be "a place for everything, and everything in its place."
Declutter
Next, local organizers advise homeowners to declutter. People should let go of anything that isn't enhancing their lives and donate those items to charity, Adams says; this clears the way for homeowners to find a place for the items they decide to keep. "Declutter a small space to start, like a single drawer," she continues. "You can then build on your success, but you don't run the risk of taking out more than you can put away in the time allotted. Decluttering gets messier before it gets neater, and stopping midstream can be a problem."
Sue Anderson, a certified professional organizer and chief executive officer of Simplified Living Solutions in St. Louis, agrees that the biggest obstacle to organizing is clutter. In her book The Truth About Clutter: Why Am I Holding on to This?, Anderson addresses why people hold on to unnecessary clutter, leaving them feeling overwhelmed and paralyzed, and what they can do to take action and tackle their unwanted and unnecessary items. "Only keep the things you need, use and love," she says. "Be diligent about getting unnecessary stuff out, and be clear on what each space in your home or office is to be used for – a playroom for the children, a family hangout area with zones for reading, playing computer games and watching TV. This will help you understand which things 'live' in that space and which things shouldn't be there."
For every space, from the kitchen pantry to the bedroom closet, garage and basement, Anderson recommends sorting like items into suitably sized containers or shelves and labeling them to remind everyone where things belong. "Seeing the labels when you're quickly shoving something into a space where it doesn't belong helps you take the extra time to put it where it really goes," she says. Become even neater by color-coding hangers and laundry baskets for each family member, stopping junk mail at optoutprescreen.com and dmachoice.org, assigning a designated temporary holding spot for unneeded items that will be donated, and using adequately sized trash cans in each room so that excess items don't pile up, Anderson advises.
And if you need helping hands and financial and time commitments to stay on task, local organizers recommend hiring a professional organizer, closet designer and junk hauler to keep you focused.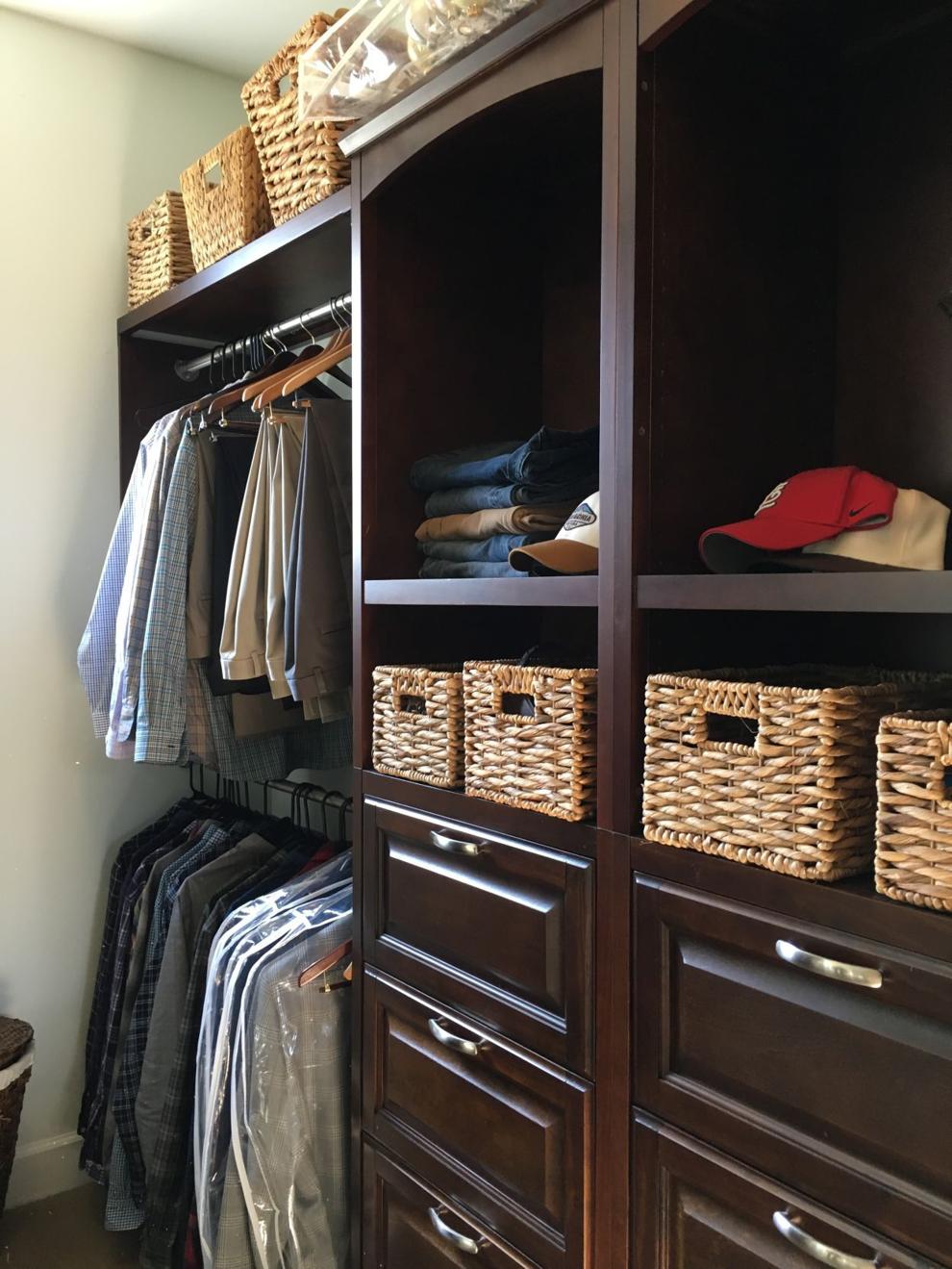 Maintain Organization
The key to keeping a home organized once you have assigned a place to everything is to create daily habits for putting away each item, Adams explains. "For example, if you create the habit of running the dishwasher every night before bed and emptying it in the morning, it's easier to keep your counters and sink clear of dirty dishes," she says. "If you create a habit of clearing off surfaces that tend to attract clutter, like kitchen counters or dining-room tables, every day, then you can enjoy the clear surfaces and find what you need. It only takes a few minutes to put away just one day's worth of accumulation." Adams says creating a division of labor for daily tasks can be helpful, too: "Assigning age-appropriate jobs for the kids instills good habits in them. Daily habits are the easiest habits to create, but family members will still require reminders at the beginning, so [a] chore chart can be helpful."
Make sure everyone in the home is aware of where you decided things should live and why so they can help you maintain organization, Anderson adds. "When you assign a home for something, make sure there's always room to grow, meaning more space for more of the same to be added," Anderson says. "Conversely, assign a certain amount of space for each category – if your closet is already full of shoes, you can't have more shoes until you let go of an old pair."
Being organized is about discipline, Cox notes. "Make lists, make appointments with yourself to organize something and do a little every week," she says. "Put it in your calendar, and if someone asks you to do something, say, 'I have an appointment at that time.' Lists give a sense of accomplishment – if you put the lists on your calendar, it's very satisfying to look back and see the items checked off." To maintain an organized home year-round, each family member must buy into the concept, Cox says, adding, "Give them a say – they have to own it and be proud of the result."
NewSpace, 314-423-3200, newspace.com
Peace of Mind Organizing, 314-707-3022, peaceofmindorganizing.com
Simplified Living Solutions, 314-221-5232, simplifiedlivingsolutions.com