Some homes leave lasting impressions, and a Warson Grove property is one of them.
Refined yet cozy, carefully calculated yet casually comfy, the Ladue residence is a hallmark of modern homebuilding for countless reasons. Most notably, every detail in the house's design and construction encapsulates timelessness.
Completed in 2015, the two-story, 6,000-plus-square-foot home was designed by Schaub+Srote Architects with only one factor in mind: the homeowner.
"Our clients suggested a home design that would allow for large formal gatherings during the holidays yet a comfortable, cozy feel for everyday living," says Robert Srote, principal and co-founder at Schaub+Srote.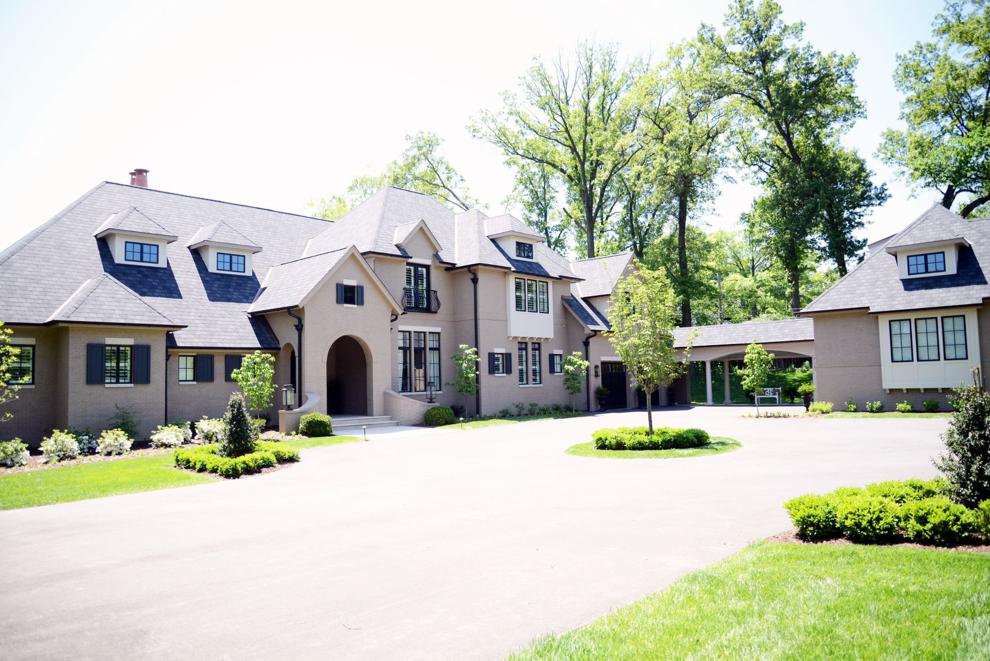 This simple synthesis shows through in every room and each detail, from the black-and-white interior color scheme – meant to evoke a timeless look and feel – to the custom-made, arched double-door entrance.
"Our clients had a fantastic eye for interior design and selected the color schemes and furnishings that brought the home to life," Srote says.
It takes a special firm to work so seamlessly with clients when designing homes. Schaub+Srote – which formed when two previous firms merged in 2012 – specializes in full-service residential and commercial designs. The company has developed award-winning homes, town houses, planned communities and more, only bolstering its sterling reputation.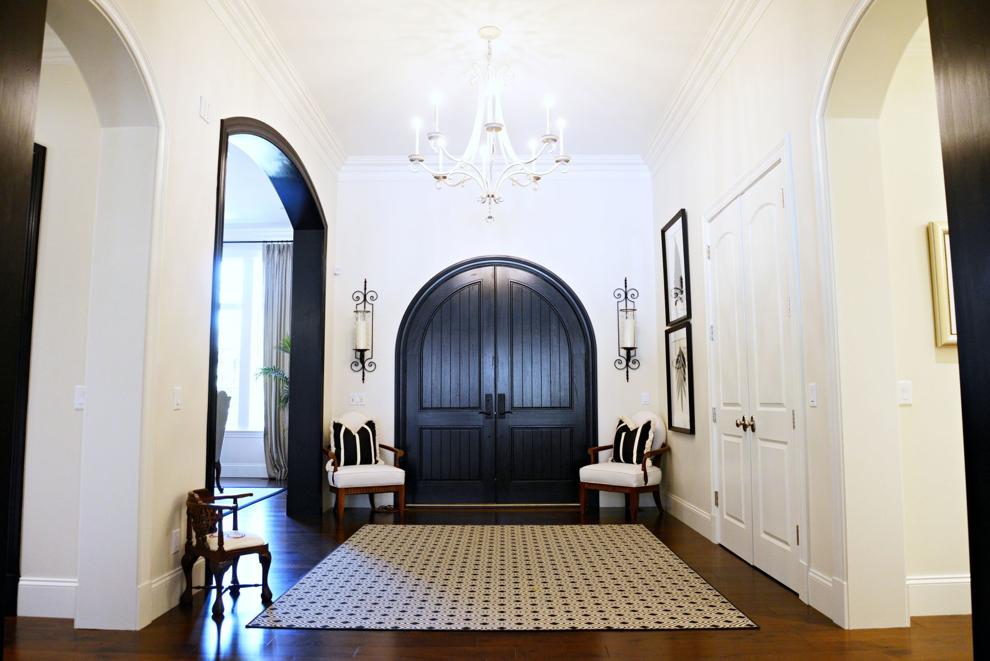 Variables such as proportions play a huge role in matching a home's design to a client's requests, particularly with the Warson Grove project. This fact is possibly most evident with the previously mentioned double-door entrance, which towers well above typical entryways, establishing a grand and welcoming feel meant to draw guests into the foyer.
"Proportions are tremendously important to every aspect of design," Srote says. "The proper proportions will create a space that feels comfortable and will set you at ease. If proportions and scale are off even slightly, the space will have a completely different connotation."
Another vital component that was considered in the Warson Grove project was the kitchen, which Srote sees as the "heart of the home."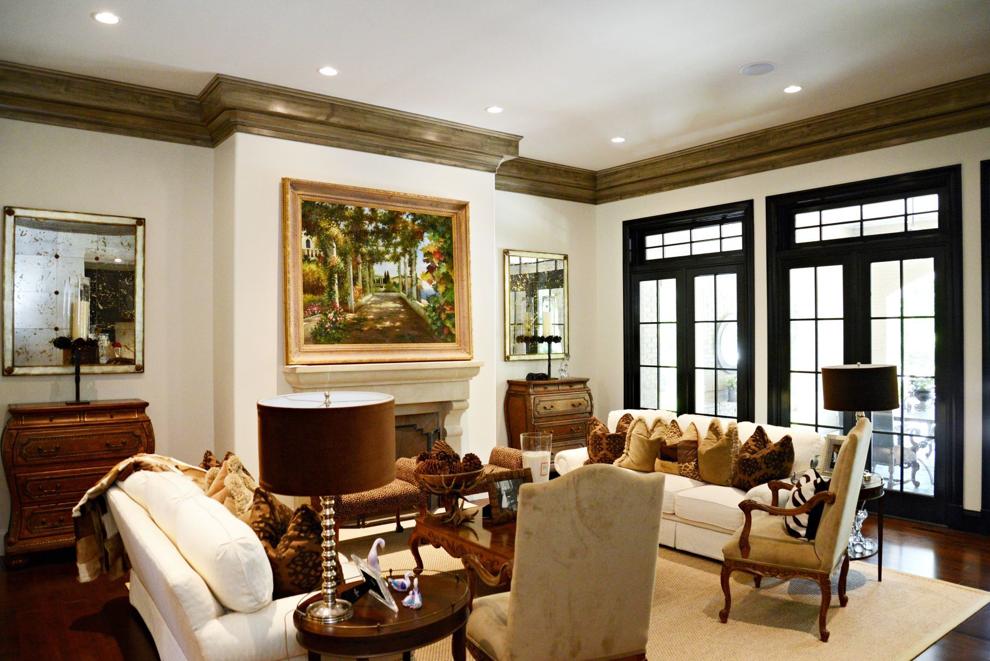 "It's important that adjacencies of rooms that complement that space are open and free-flowing," he says. "Arranging the bar, great room, breakfast area and hearth room in this manner allowed for a space ideal for entertaining and just as appropriate for small family gatherings."
It's easy to see why this matters. The open area includes plenty of room for prep on the spacious kitchen island, which is framed by a matching bar perfect for casual bites, all followed by a table for morning breakfasts and other less formal meals. Meanwhile, the dining room sits adjacent to the entryway, creating a separate space for more special occasions. Everything, fittingly, feels right at home.
But just as important as the kitchen are the home's exterior spaces.
"Outdoor living spaces are an obvious extension of the home," Srote says. "To not give them the attention needed during the design phase would be remiss. Extending the home's useful space to the outdoors allows for a cohesive project, giving equal consideration to the homesite and the home."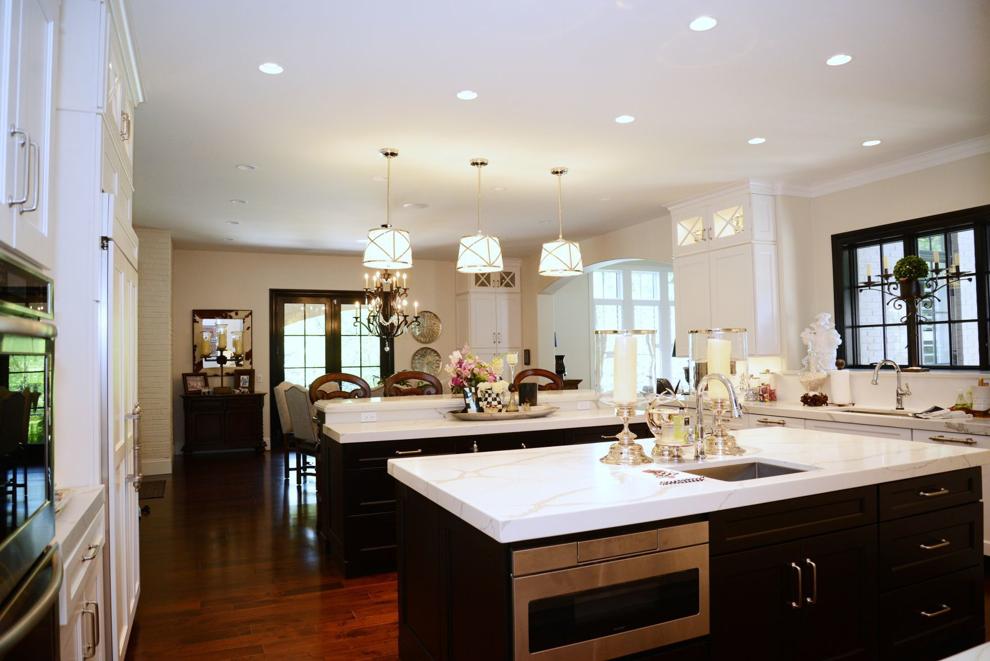 Warson Grove's outdoor areas include a pool house, as well as a beautiful pool for lounging and play – all of which ultimately comes back to clients' preference.
"As is with all of our projects, the site is master-planned to accommodate all requested site amenities," Srote says. "Industry experts are then brought in to refine spaces such as the pool and landscape. Freeman Homes coordinated all aspects of the custom home construction and completed the project ahead of schedule and under budget."
When asked about his favorite part of the house, Srote doesn't hesitate to respond.
"The extension of the living space via the lanai is my favorite," he says. "Outdoor living areas allow for a seamless blending of the home's interior with the homesite, creating a connection between nest and nature."
Between the snug family room and incredible entryway to the welcoming kitchen and relaxing outdoor pool, the Warson Grove property is the perfect example of custom homebuilding at its finest: truly one-of-a-kind.
Schaub+Srote Architects, 2900 S. Brentwood Blvd., Brentwood, 314-822-7006, schaubsrote.com