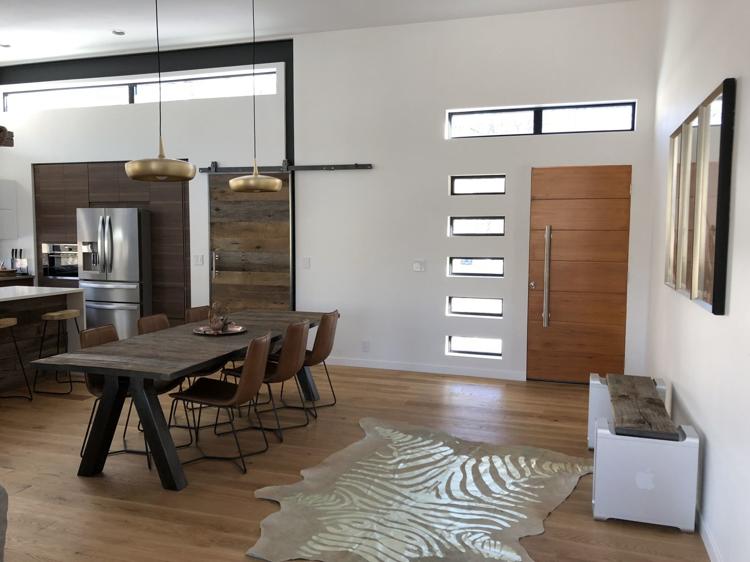 With three locations, a retailer here wants to be "under foot" – in a good way! – for homeowners throughout the metro area.
Through his company's products and services, Greg Blanke hopes to floor potential customers – literally.
Blanke owns Boardwalk Hardwood Floors, which focuses not only on selling structurally and aesthetically luxe flooring but also on educating its customers on the product, its installation, and its maintenance and refinishing. In that regard, it may be no coincidence that the company shares its name with the most luxurious property on the perennially popular Hasbro game Monopoly.
"We have a source for anything a consumer can imagine," Blanke says of Boardwalk's mind-boggling breadth of offerings. "We have multiple [supply] companies that offer a wide selection of products, and if we can't find that exact product a customer wants, we have several mills that will make custom products to match."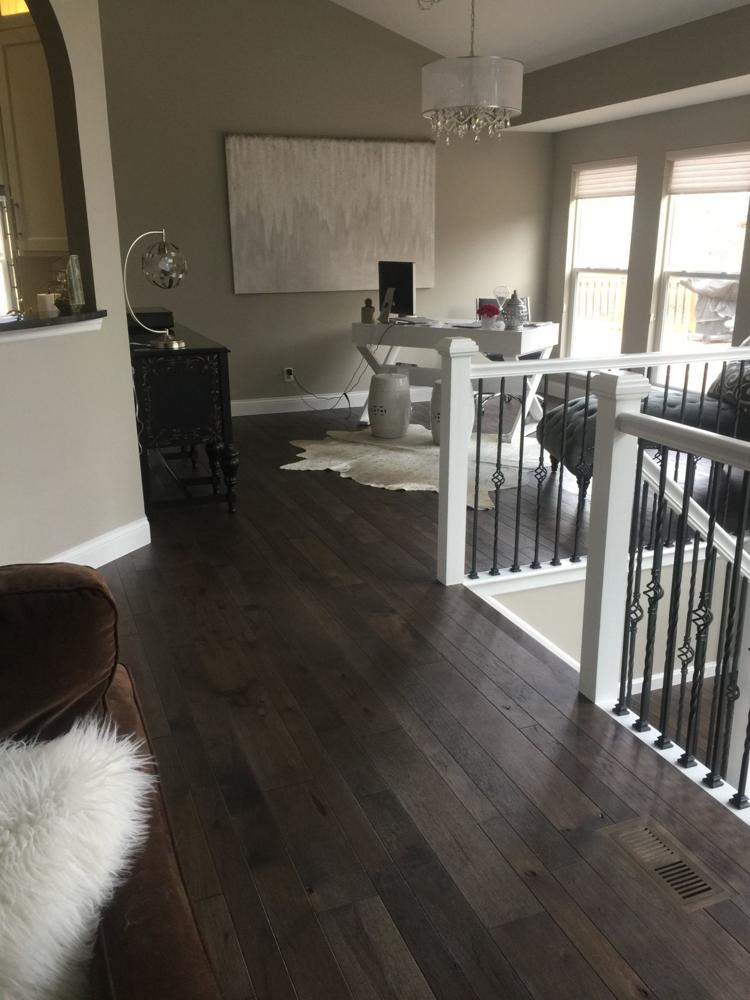 Blanke continues by providing a telling detail about Boardwalk's capabilities: "A few years back, a designer for a major retail clothing chain came to see me and was looking for a particular color on a floor and couldn't find it anywhere. I told him to give me a color swatch and I'd have one of our vendors match the color on any type of wood, which led to Boardwalk selling material to them in multiple stores across the U.S."
He himself brings to the table considerable experience. According to his company's robust website, Blanke previously worked for the Earth City-based wholesale flooring distributor E.J. Welch Hardwood Floors and then the Bruce brand of Lancaster, Pennsylvania's Armstrong Flooring.
He thereafter opened Boardwalk, in Manchester, in 1997. A second location, in Crestwood, followed two years later; a third, in St. Charles, opened in 2003.
Over time, since the company's founding 22 years ago, Blanke relates this about Boardwalk's most popular ongoing single offering: "We sell a lot of solid hardwood flooring – in particular, solid hickory flooring. Hickory is the hardest domestic species of wood and performs well for active families with kids and pets."
In addition to flooring, Blanke's company offers such products as molding, vents and many other things – including a vast knowledge of the topic. In fact, Boardwalk personnel teach weekly seminars on installation and refinishing.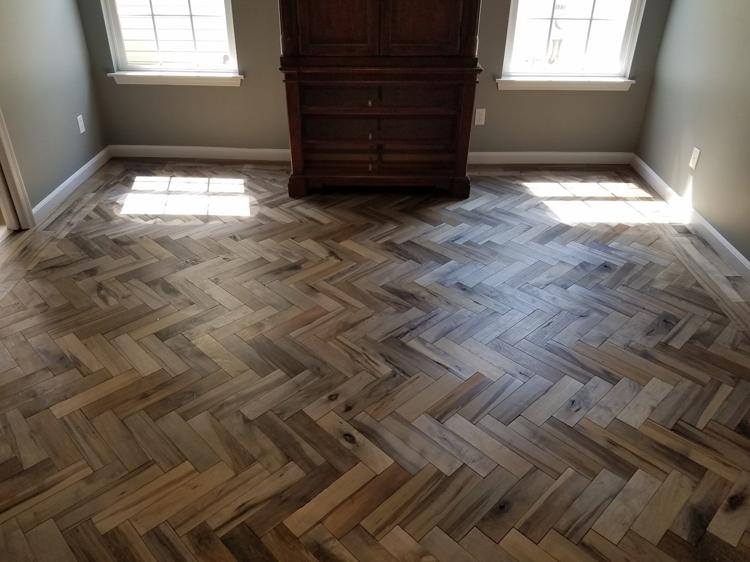 Among other items, Boardwalk products include, predictably, a variety of hardwood flooring (prefinished, unfinished, hand-scraped, wire-brushed and exotic), a similar variety of reclaimed materials (hardwood floors, beams/mantels and barn siding), and laminate, cork and leather floors.
Otherwise, Boardwalk's exclusive relationships with many mills allow the company to shrink the industry supply chain, to use standard wholesale/retail terminology – and thereby to add value to its products and services.
Regarding services that supplement products, beyond the seminars mentioned previously, Boardwalk's include qualified installation referrals, tool rentals, delivery and free sample checkout.
As a service-oriented bonus, the website also presents brief information on care and maintenance, with helpful tips on various subjects; Boardwalk recommends 45 to 55 percent relative humidity year-round, for example, to avoid annoyances like gapping, crowning and cupping.
Otherwise, Boardwalk's website helpfully includes copious background on the categories of its products and services, as well as specific varieties of wood. A section on hand-scraped flooring, for instance, lauds it for "textures that can hide or mask everyday mishaps" and includes a subsection on hand-scraped (bingo!) hickory – which itself subdivides into a whopping 14 varietal sub-subsections.
Beyond the long-term popularity of hickory, Blanke addresses the short term – in the form of a product from Boardwalk now "trending" noticeably. "Wide-plank flooring is very popular, especially in French white oak," he says. "I think a lot of consumers are tired of the narrow widths, 2¼ inches and 3¼ inches, and [want] something that will set their home apart from their neighbor."
Whether traditional or trendy, Boardwalk clients can anticipate a fairly straightforward process for purchasing and installing flooring, the company's owner notes. "We ask each potential customer a series of questions to find out a lot about their project and lifestyle," Blanke says. "We then take that information and recommend products that will perform based on the information we gather. If a customer needs an install, we'll connect them with an extremely qualified and recommended installer."
Moreover, despite Boardwalk's extensive residential outreach, Blanke cites a nonresidential installation as a recent engagement that most pleased him professionally. "We just completed a project for Commerce Bank in Clayton, and the project turned out beautiful," he says. "A lot of design professionals are hesitant to put wood in commercial applications, and we thrive on helping them pick the right products that will perform in commercial environments."
Finally, whether to potential residential or corporate customers contemplating contacting his company at some point soon, Blanke provides a handy caveat about its products and services. "Summer is typically extremely busy for us," he says. "Once kids get out of school, homeowners focus on improvements on their house. We anticipate this summer will be even busier with the long winter we had this year."
Translation? Nab Boardwalk before someone else plants a hotel on it!
Boardwalk Hardwood Floors; 14325 Manchester Road, Manchester; 9000 Watson Road, Crestwood; 3022 Mid Rivers Mall, St. Peters; 314-730-3100; boardwalkhardwood.com