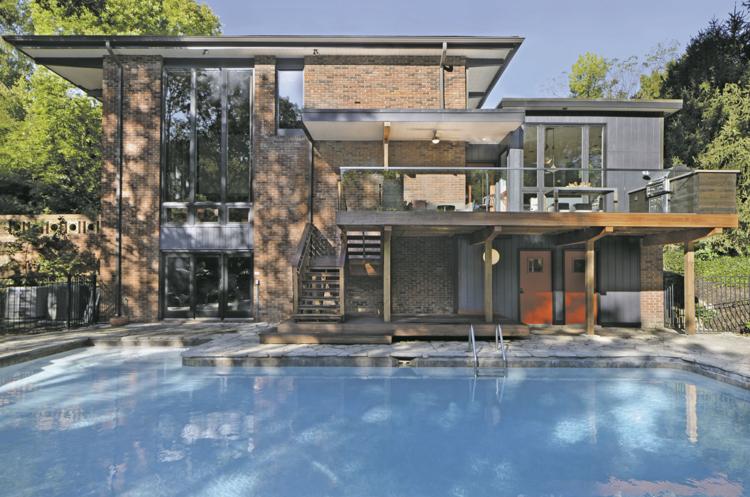 Home design requires more than just creativity.
Whether the project involves renovating, rebuilding, redesigning or, more broadly, reimagining – problem-solving lies at the heart of any architecture project. The wife-and-husband duo who run Kirkwood's Studio Lark never lose sight of this reality.
"Architecture and interior design are the perfect blend of creative freedom and problem-solving, which is what I love about design" says Jessica Senne, co-owner and co-founder of the design firm with her husband, Aaron. "Running the business is like that, too—it's problem-solving on steroids."
The firm – which primarily works in the residential realm, but occasionally delves into more commercial projects – uses a hands-on approach to transform clients' wants and needs into amazing new and renovated spaces.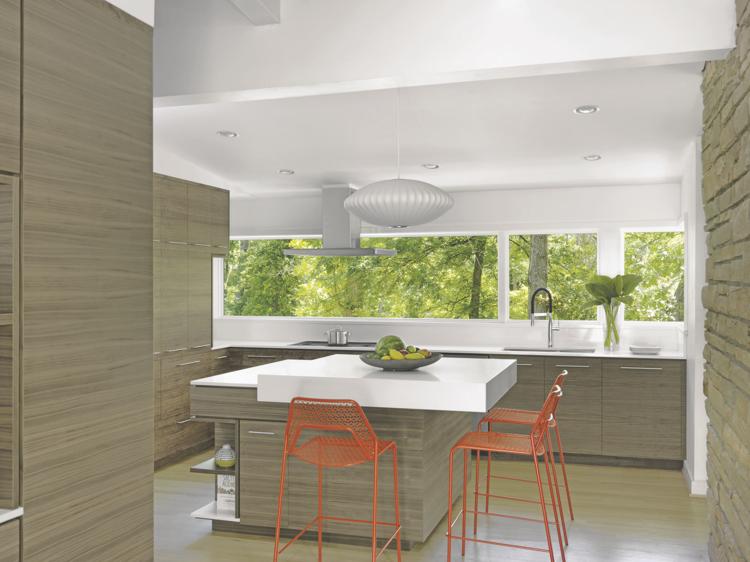 This proactive mentality offers insight into the Sennes' design approach. Both of them studied architecture at Washington University in St. Louis. Jessica Senne is also an NCIDQ-certified interior designer through the Alexandria, Virginia-based Council for Interior Design Qualification. She tends to run the business side of the firm while her spouse typically handles the projects.
Studio Lark first began in 2012 as a side business in the couple's previous home and workspace on Lark Avenue. The Sennes held day jobs in the industry before Aaron committed full time in 2017, and Jessica followed in 2018 when she left a position as a tenured design professor, on anything but a lark. A tough decision, she admits, but one that proves a powerful pledge to their clients.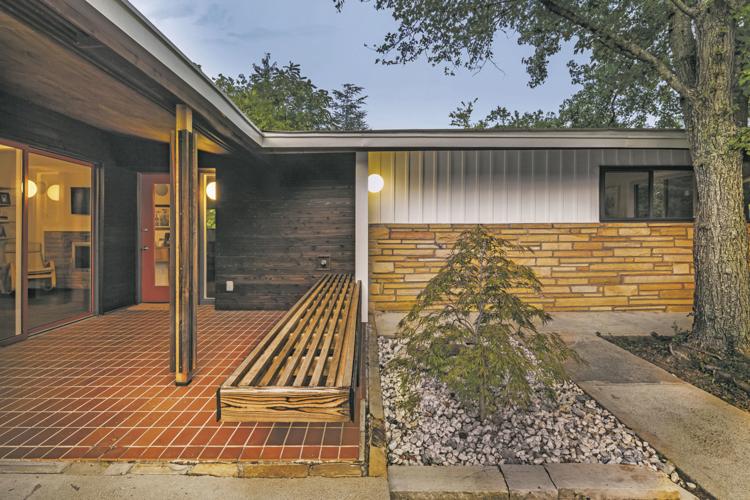 "I think the real difference is for us, when you work and you're done at 5 or 6, you can compartmentalize and come back to it, or it's the weekend, and you're done," Aaron Senne says. "[But with this business] you become very emotionally involved with and close to your clients. You know a lot about them. You just think about it constantly – you're involved so much deeper in every project."
With a combined 20-plus years of experience, the Studio Lark team handles everything from single-room remodels to additions to entire home renovations and new build projects. No matter the project, the Sennes approach each with the goal of truly understanding what the clients want, even if the clients aren't entirely sure what they want.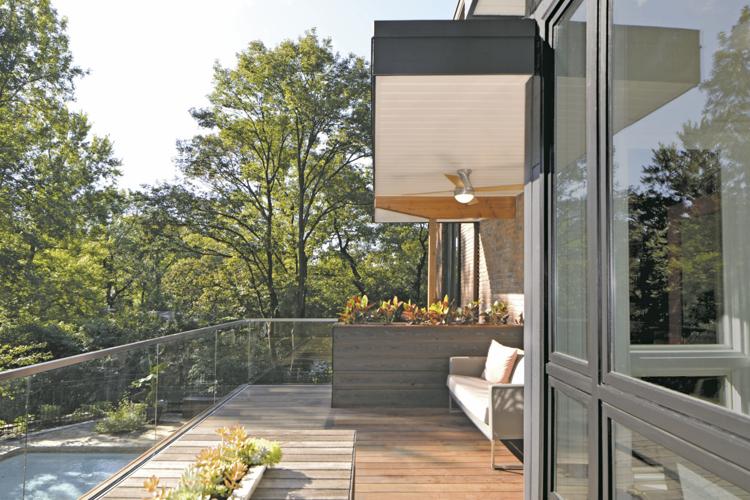 "They may say they want to add a bedroom or renovate a space, but we may drill down into that and understand that their kid is 16, and they'll be out of the house in two years, so maybe they need to do this instead," Aaron Senne explains. "Where we come in as designers is taking what their goals are and taking the house or site or commercial space, and then using our design skills to interpret that and merge those two paradigms together."
Throughout this process, the team utilizes tracing paper sketches – lots and lots of sketches – to pitch ideas to clients, including determining materials, textures and other details that add unique personal touches.
"In short, it's a messy, squishy process that really relies on a lot of time and a lot of drawing," Jessica Senne says.
And they want clients' honesty, no matter what.
"We want them to tell us when they hate something," says Aaron Senne with a chuckle. "I think we can bring ideas to clients, and the really good clients that challenge us bring out the best work. [We're] hands-on throughout the entire process, but 90 percent of decisions are made when a construction permit is in hand."
Contractors are hired once everything is decided, and soon after that, the project begins. The team has a particular affinity for working with midcentury modern homes, which, in their eyes, evoke something beyond the cookie-cutter homes so prevalent today. They mention Finnish midcentury modern architect Alvar Aalto as a particularly admired source of inspiration.
"A lot of it has to do with nostalgia, but we actually think it's deeper than that," Jessica Senne says. "People buy midcentury modern homes because there's a quality of life and a kind of feeling that comes from living in those houses that are the reason that people are wanting to buy them and preserve them."
The two have an easy, welcoming rapport that can shift seamlessly from discussing day-to-day business dealings to Scandinavian design and longtime influences. It's this dynamic that propels Studio Lark forward and distinguishes it from similar boutique firms.
"I think that the fact that we are a husband-and-wife team is something that really sets us apart," Jessica Senne says. "Our projects are really personal, and we do bring that kind of balance between feminine and male perspectives."
Studio Lark opened a new office in downtown Kirkwood this past summer and now staffs two employees, but Jessica Senne maintains that it will always remain a boutique firm, even if its team is constantly daydreaming. As for what's next, it's simple – pursuing the pair's passion.
"Every single day, we love it," Jessica Senne says.
Studio Lark, 118 E. Jefferson Ave., Suite 201, Kirkwood, 314-698-2041 studiolark.us