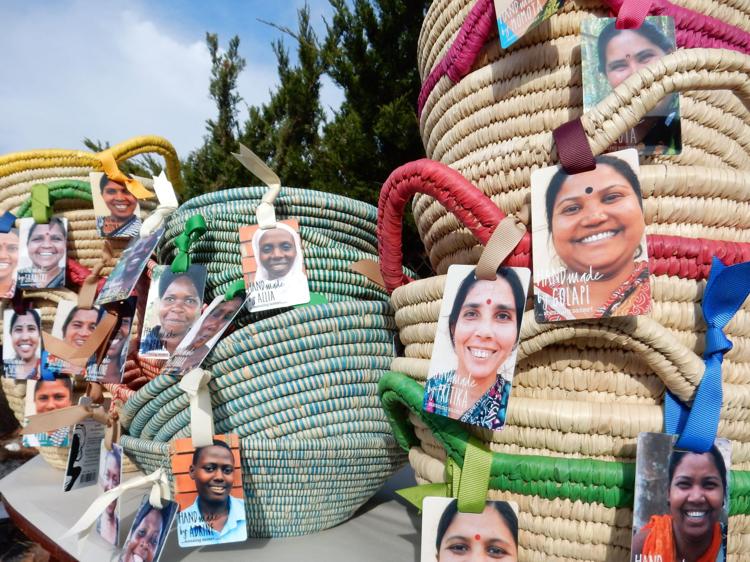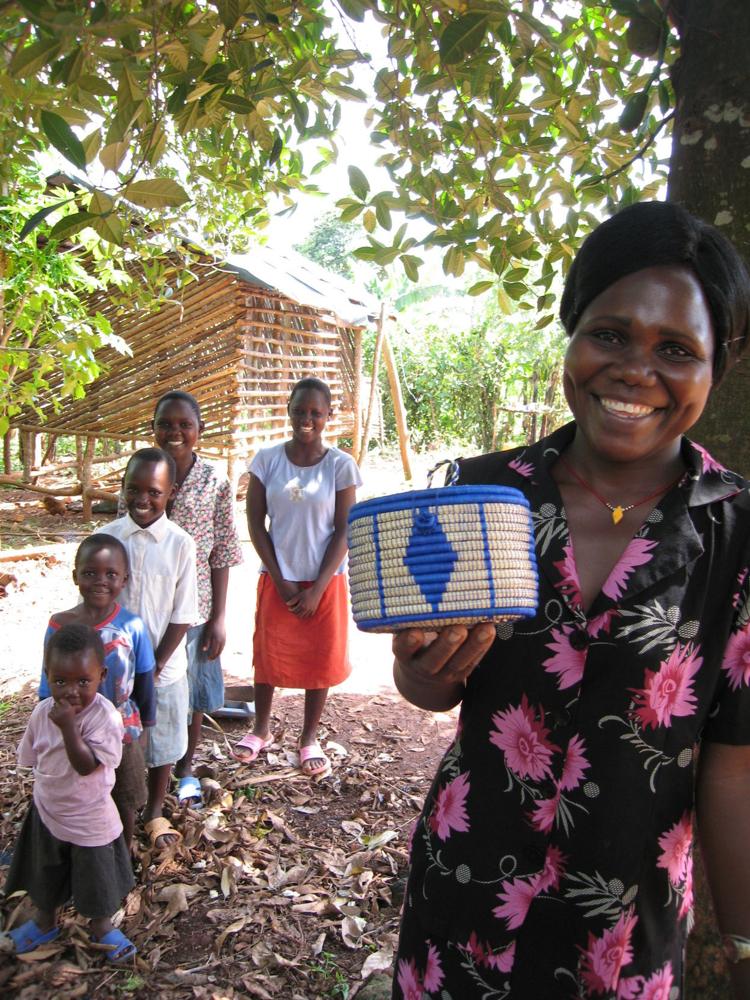 Theresa Carrington believes one small act can change the world. When the St. Louis native was facing a life crisis in 2002, family and friends quickly rallied around her with supportive letters, which she placed in what she called her "blessing basket." "Life was really difficult on those days," Carrington says. "When I didn't think I could go on, I would reread those letters of encouragement, and that would give me the strength to move forward."
Carrington realized she couldn't possibly pay back all the people who reached out to her with their random acts of kindness – so she decided to pay it forward. "I started to share my story, and people asked me where they could get their own blessing basket," she says.
In 2004, with her blessing basket in tow and her own poverty-stricken upbringing in mind, Carrington launched The Blessing Basket Project: a St. Louis-based nonprofit working to reduce poverty in developing countries through the manufacture and sale of artisan-made baskets, home décor and more.
Through Mountain Forum, a global online platform where people discuss and create sustainable efforts to bring about change in developing countries, Carrington connected with indigenous weavers around the world whom she could pay to handcraft "blessing baskets," helping the artisans rise above poverty, while spreading Carrington's story of encouragement. "I got on Mountain Forum … , posted a note on every continent's electronic bulletin board – I call it the email I sent to the world – and two weeks later, I had heard from 25 countries who wanted to help," Carrington says. "From that moment, The Blessing Basket Project was born."
More than a decade later, The Blessing Basket Project now works with about 3,500 artisans across seven countries, training them to weave quality baskets in exchange for wages that will lead them along an entrepreneurial path out of poverty within about three years, Carrington explains. "I invented two models that end poverty in the lives of artisans: the Prosperity Wages model, which gives them 2½ times fair-trade value for their [handwoven] goods, and the Graduate From Poverty model, where the artisans agree to start three businesses beyond their weaving."
The artisans, who weave baskets made from dried banana leaves in extreme rural areas of countries from Uganda to Ghana and Madagascar to Bangladesh, take the profit from their goods and start much more profitable businesses, Carrington notes. "For example, Ugandan artisan Harriet Nkonge installed electricity and started making more in a week charging cellphones than she did in a month working in the garden."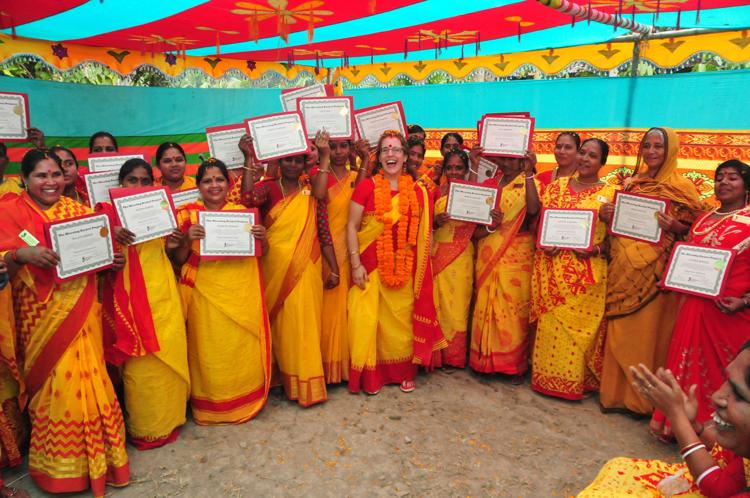 The unique woven art also allows basket purchasers to connect with the artisans, as each weaver's photo and an online identification code linking to her story appears on a card attached to every basket she creates. "It's our patent pending Artisan&You technology – the world's largest artist-engagement technology," Carrington says. "Consumers can put in the code [at blessingbasket.org], meet the artisan online and write letters back and forth. We've created 160,000 communications through this technology."
And the organization's artisans have expanded far beyond baskets, to backpacks, aprons, coffee and more. New handmade items also will soon be available, including scarves from Indonesia. "All of our products are natural and sustainable," Carrington says.
To reflect its expanded offerings, The Blessing Basket Project will change its name in 2018. "We will be asking St. Louis to chime in to give us a new name," Carrington says.
To date, The Blessing Basket Project has put the U.S. equivalent of $5 million in the hands of more than 6,000 artisans worldwide – and St. Louisans helped make that happen by buying more than 10,000 of the artisans' baskets at St. Louis-area Whole Foods Markets, as well as through the organization's online store, prosperityshop.com.
In fact, without Ruth Siteman, the nonprofit never would have gotten off the ground, Carrington says. In 2004, when it was still a fledgling organization in jeopardy of shutting down due to minimal basket sales, Siteman, of Siteman Cancer Center at Barnes-Jewish Hospital in St. Louis, sent Carrington an envelope. "Inside was a check for $5,000, with just a Post-it note that said, 'Do good with the money,'" Carrington says. "It was the most needed money at the most important time."
Thirteen years later, the nonprofit has helped women and their families overcome obstacles, from hunger to abusive relationships, and make communities more peaceful, Carrington says. "When you hand a woman money with no restrictions in a developing country and you say to her what someone said to me – 'do good with the money' – it changes her life forever," Carrington says. "I've had women collapse in front of me, just being so overwhelmed with the freedom that money brings."
Carrington says The Blessing Basket Project proves that small – or large – acts of kindness can make a positive impact worldwide. "On the days when our world feels upside-down, I want those in St. Louis to know they've been a part of building a global organization," she says. "You're making a difference every time you buy one of our handmade products. We can change this world one micro-action at a time."  
The Blessing Basket Project, 5234 Oakland Ave., St. Louis, 314-272-1250, blessingbasket.org