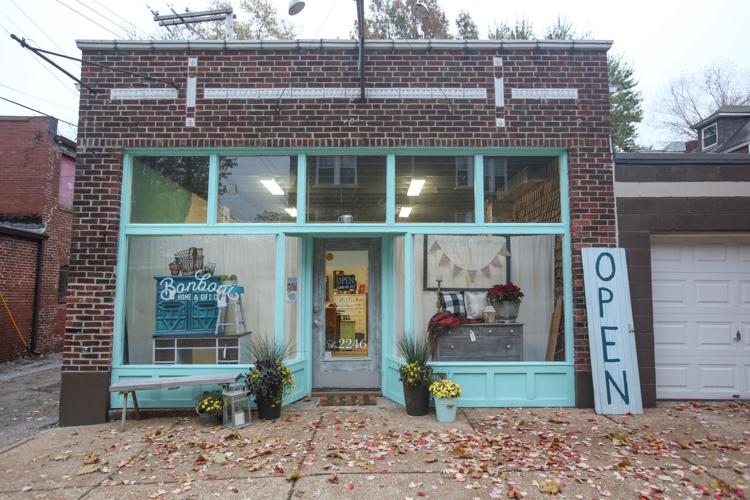 Lauren Thorp was burnt out. After years of intense, 18-hour workdays in the demanding tech startup industry in bustling big cities around the country, the St. Louis native decided to take a breather, return to her roots – and tap into her creative side.
When Thorp moved home three years ago, she and her husband, Justin, found their picture-perfect property – a 120-year-old home with an adjacent former candy shop in St. Louis' historic Shaw neighborhood. The boutique space was the cherry on top for Thorp, who always dreamed of having her own store as an artistic outlet. "It was a godsend," she says.
This October, following a year of renovating and building inventory in the newfound boutique, Thorp opened Bonboni Home & Gift Co., an eclectic, farmhouse-style shop offering handmade home décor, antiques and refurbished furniture. "We did research on the building and found out it was a candy store for a few decades more than 100 years ago," Thorp says of the reasoning behind the shop's sweet name.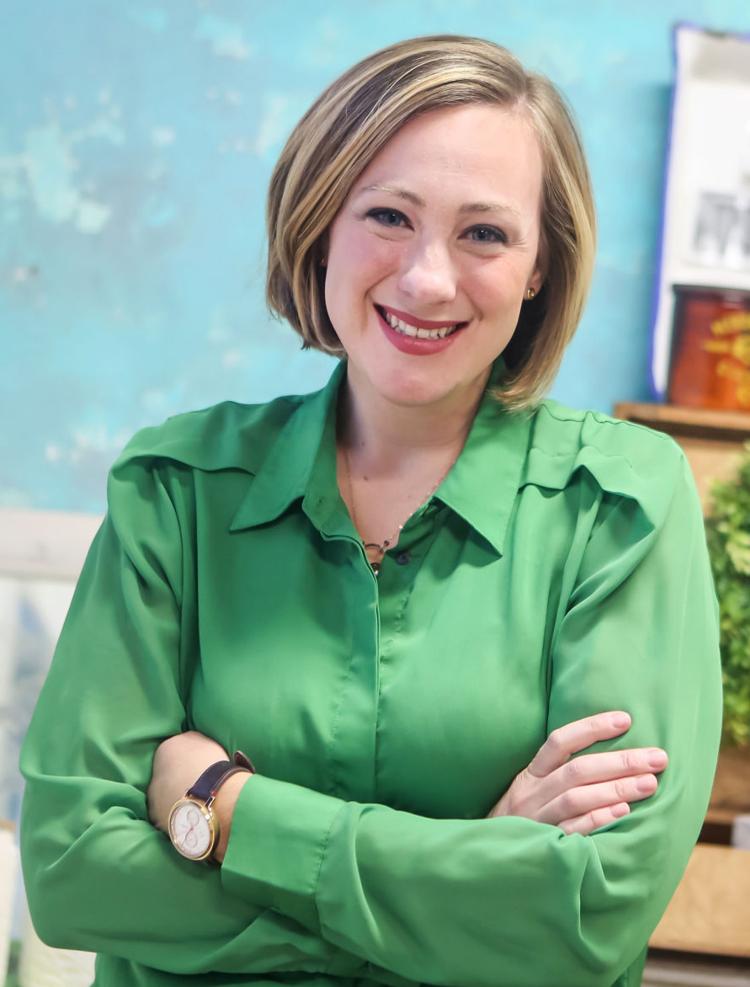 The charming store, open 10 a.m. to 3 p.m. Saturdays, with expanded hours to come, boasts a curated selection of crafty home décor – from rugs, throw pillows, tea towels, dishware, vases, mirrors, frames and tote bags to candles and soaps – as well as jewelry, from stone necklaces to bejeweled earrings, all handmade by artists from around the country. In addition, the shop recently added stationery, gift wrap and other accessories for the holidays. And though much of the décor and many of gifts are seemingly for the woman of the house, the boutique also caters to men, with items such as handmade beer soap, bow ties and card wallets.
As for Bonboni's unique antiques, the eclectic collection is sourced from St. Louis estate sales, flea markets and, as Thorp says, "any friend's grandmother's basement that is being cleaned out," adding, "We pick out the best of the best." Thorp says she loves the thrill of the find as she lives out her longtime dream of serving as shopkeeper, stylist, curator and furniture artist extraordinaire.
In addition to its inventory of refinished furniture, from dressers to dining tables, side tables and chairs, Bonboni also offers custom furniture refurbishing. Thorp carefully cleans, sands, repairs, primes, paints and seals worn, outdated furniture into artsy showpieces for your home. "I love making old things shine again," she says. Interested clients can contact her through the boutique's website, bonbonistl.com, to request a commission.
For one recent project, Thorp transformed an aged wooden mini-buffet cabinet with a pop of turquoise-tinted paint in a watercolorlike finish, while another piece she recently refurbished was a dresser featuring antique white paint and a mixture of brass pulls and mercury glass knobs.
As the shop grows, Thorp plans to extend its hours, as well as host do-it-yourself classes in the homey, welcoming space. "The future of retail is experiential, and we want to hold classes, such as 'how to make a wreath' or 'how to make a jewelry stand,'" Thorp says. "We want to create an experience, and we have a fun atmosphere where people want to come in and spend time here."
Thorp also hopes to take advantage of one of the many perks of the historic Shaw neighborhood – its abundance of artisans – and partner with them and other artisans from across the city and country to offer DIY classes featuring anything from floral arrangements to calligraphy. "The Shaw neighborhood has a really unique environment," she says. "There's an old, urban era mixed with a fun, new feel. On each block, there's a different little shop."
And Thorp is proud to now call one of those little shops her own, with something new – or old – to find each time you visit. "Our boutique has an [HGTV] Fixer Upper, Joanna Gaines-style feel, with a dash more color," she says. "People walk in and say, 'I could live here.'"
Bonboni Home & Gift Co., 2246 Klemm St., St. Louis, 314-472-3457, bonbonistl.com