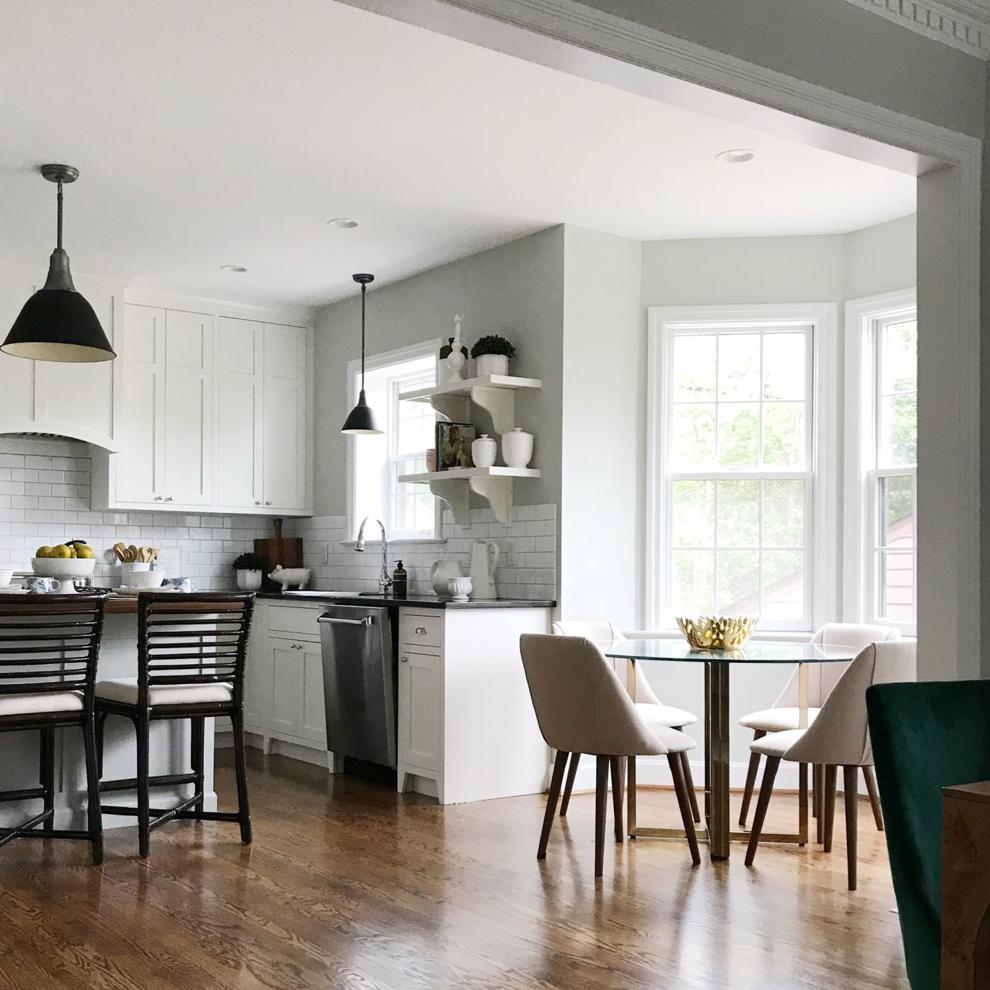 Home staging has many benefits, for buyers and sellers alike.
Buyers, more specifically, see what their potential home would feel like when they're living there, rather than trying to imagine themselves in a big, empty space. For sellers, meanwhile, staging can help sell a house at a faster pace and for a higher price; also, staging helps distract from any less-than-perfect aspects of a home.
"It's like having two cupcakes: the same cupcake, except one has icing and one doesn't," says Bridget Neichter, founder of WOW Factor Home Staging. "People will pay more for the one with icing because it looks better, it's pleasing to look at, and it speaks to them in a satisfying way."
So how does staging work? To learn more about the importance of staging, what it involves and what aesthetics are enjoying a stylistic spotlight at the moment, Ladue News spoke with Neichter, Deanna Fasnacht (the owner and designer of Peek Interiors) and Melinda Christman and Anna Neal (the owners of Olive & Opal Interiors).
The experts agree that staging centers on helping the buyer imagine his or her life in the home. According to Christman, buyers shop logically but buy emotionally.
"They want to find a house that 'feels like home,'" Christman says. "Unfortunately, most buyers are unable to visualize a room's potential without seeing a good example. Oftentimes, we find that homeowners have many distractions that prevent a potential buyer from seeing the home's beauty, whether that be a result of too little or too much furniture, the wrong furniture or clutter."
The same goes for homes that stand empty, according to Neichter. "More than 98 percent of buyers go online to look at homes," she says. "Homes that are vacant and not staged appear lonely and dull. Staging adds beauty, interest, and attracts buyers to your home so your chances of selling are greater."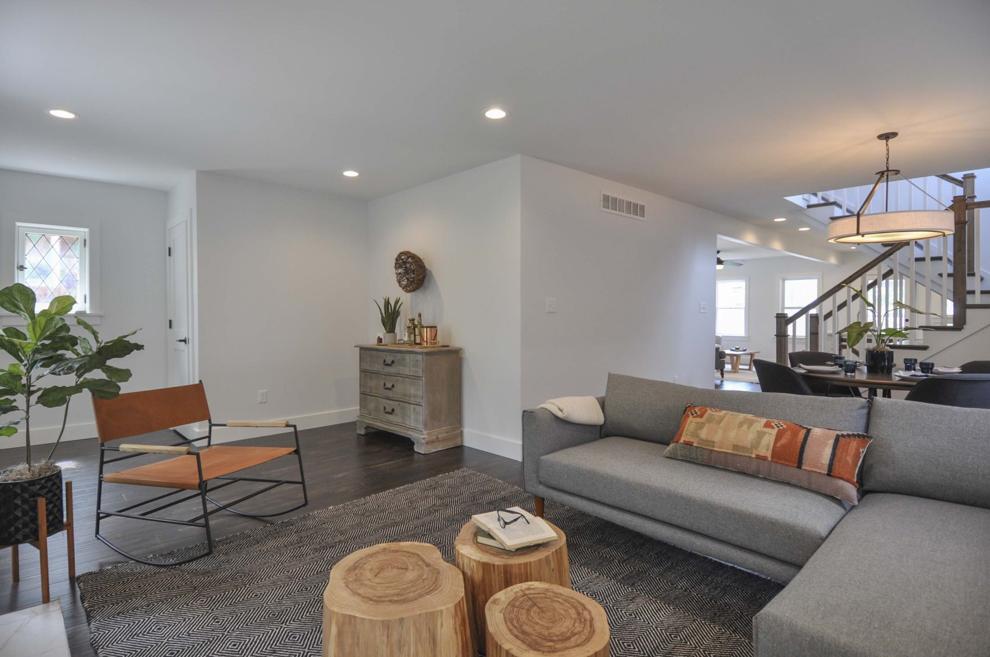 Of course, this process varies a bit depending on whether the seller currently occupies the home. "If the seller still lives in the property … we generally start with a one- to two-hour consultation to evaluate the home and provide the homeowner with notes on all the areas in the home to address," Christman says. "The homeowner is left with a prioritized list, and we offer our help to complete the items if desired. In a vacant staging project, we typically assess the vacant property via phone or email to determine the size, style, condition and price point of the home. Following our initial assessment, we provide an estimate for timing and the costs to fully stage with furniture, art, textiles and accessories."
Then comes the fun part – design. Although someone's personal taste might seem great, subjectively, when it comes to selling a house, the best course involves thinking like (and listening to) a pro. "Selecting furniture for staging a home has little to do with the existing owner's personal taste and more to do with what people are seeing in social media and in magazines," Fasnacht says.
Staging experts have a system to tackle groundwork quickly and efficiently. Picking the focal points in each room and determining if any first-impression spots need special attention form a key first step. Then the designers make a plan, and the actual staging can take place.
So what aspects of a home really need highlighting? Neichter cites the main rooms: the living room, office, family room, dining room, kitchen, breakfast room and, most important, master bedroom. "The master bedroom is important because those are the people writing the check for the house, so you want it to feel luxurious," Neichter says.
According to Fasnacht, staging should pay homage to the style and character of each home. "We tailor the furnishings as much as possible to each space," she says. "We like to mix furniture styles from vintage to modern and decorate with a mix of high to low in order to create a collected feel you might get when walking into an expertly designed home."
Neal agrees and recommends keeping classic furniture pieces with trendy accessories and art, along with a neutral paint color, to create a nice balance and transitional aesthetic. "Even though it's not really exciting, going with a good neutral is a no-fail approach," Neal says. "We also prefer to use lighter colors, often leaning toward white or cream, depending on the room and the lighting. We want the home to feel light, bright and spacious."
In short, sellers needn't worry about pulling a home together to look smart on the market. Instead, they can leave that to experts – to take care of the "icing."
Olive & Opal Interiors, 314-254-5086, oliveandopalinteriors.com
Peek Interiors, 314-616-9621, peekinteriors.com
WOW Factor Home Staging, 314-704-8545, wowfactorhomestagingllc.com