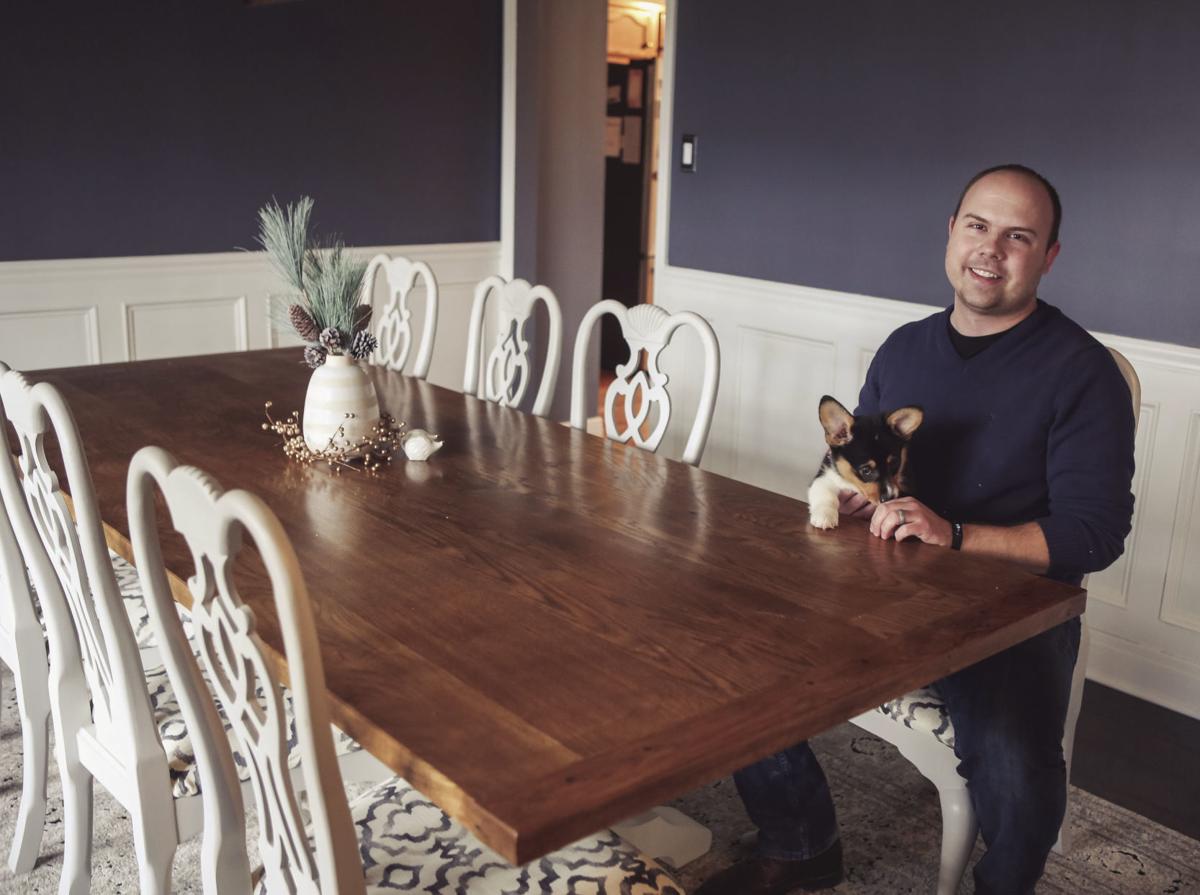 John Koenig has been cut out for woodworking his whole life.
"Woodworking has just always felt natural to me," he says. "I grew up watching This Old House and The New Yankee Workshop; I guess I've always been drawn to the craft."
A mostly self-taught woodworker, Koenig started building custom furniture two years ago, and then founded his own furniture-making business, Edelweiss Fine Custom Woodworking, out of his basement one year ago. "My wife wanted a bedroom set … and I didn't want to spend thousands of dollars on a piece of particle board with fake wood veneer," he says.
After searching do-it-yourself furniture blogs for advice and not finding answers, Koenig decided he could do better. "I built our king-sized bed [frame] out of alder," he explains, noting that all of the piece's connecting joints, from the mortises to the tenons, were hand-cut. "It was a massive learning curve, but it felt natural."
Upon finishing this first piece of furniture, Koenig was hooked on more than just a hobby and immersed himself in learning everything he could about the art of woodworking. "I read voraciously, and I attribute most of my growth to it," he says. "There are only so many hours a day I can spend in the shop, but I can spend hours reading about historical techniques and keeping up with the newest trends."
Koenig even began his own blog, Do It Better (DIB) Woodworking, to share his journey in the art. Soon, the craftsman started receiving requests to build custom pieces. "I decided that, while I wanted to keep sharing the knowledge I was developing on my blog, I also needed a place to differentiate my custom work and focus on creating a dedicated, fine woodworking business," he says of launching his company.
Inspired by his Austrian/German family heritage and his grandmother, who grew up in Vienna, Austria, Koenig dubbed his company Edelweiss – a fluffy white flower found high in the Alps. The custom woodworking business offers a range of fine home furnishings, from his best-selling coffee tables to cocktail carts, dining tables, end tables, desks, dressers and bedframes. "I haven't found a piece of furniture that I haven't been able to build yet," he says. "Once you've learned about the craft, you begin to see every item as a different combination of the same joints and techniques you've learned before."
When designing a piece, Koenig first considers function, asking questions like how large do the dresser drawers need to be, how many people need to sit at the table or how will the piece work in the space. "I like to hand-sketch my designs, rather than use a CAD [computer-aided design] program," he says. "It's more intimate, and it lets me experience the furniture in more detail than if I were using a computer."
Finally, Koenig chooses the type of wood, typically sourced locally from St. Charles-based WunderWoods' selection of lumber from trees harvested in the metro area. "The boards are 'rough-sawn,' which means I do all of the dimensioning and surfacing myself," Koenig notes. "A lot of woodworkers prefer pre-surfaced lumber, for the convenience, but I like having ultimate control of the quality of the lumber."
Depending on the size, a custom piece can take four to eight weeks to construct. Koenig's custom projects have included a coffee table featuring acrylic legs, an ebonized walnut top with inlaid banding and African mahogany aprons, a double-pedestal dining table and a midcentury-modern bar cart made from 100 percent African teak and yellow brass.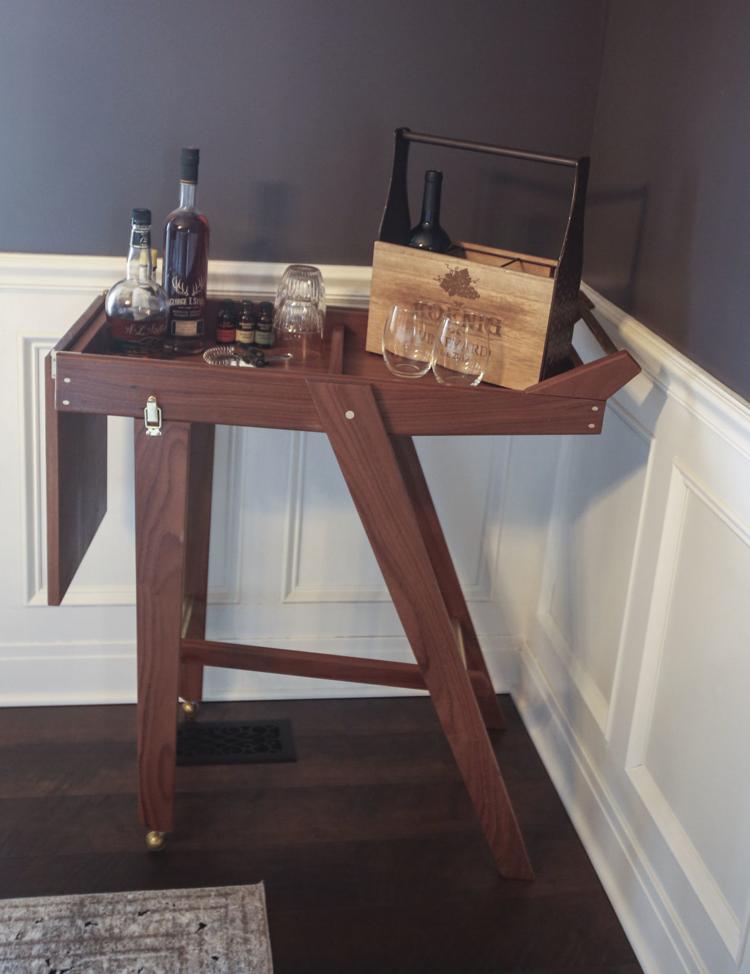 To create a custom project, Koenig works closely with each customer to understand both the piece's use and aesthetic. "I then come up with a design that marries those two pieces," he says. "I really like to give sample boards, as well, to help the client visualize what the wood will look like in its final state."
For Koenig, each project is a natural outlet. "Woodworking is therapy for me – some days, it's the only way I can de-stress," he says. "The idea that I am able to transform this rough, splintery mess of wood into a piece of beauty is satisfying beyond words." 
Edelweiss Fine Custom Woodworking, edelweisswood.com
Be the first to know
Get local news delivered to your inbox!