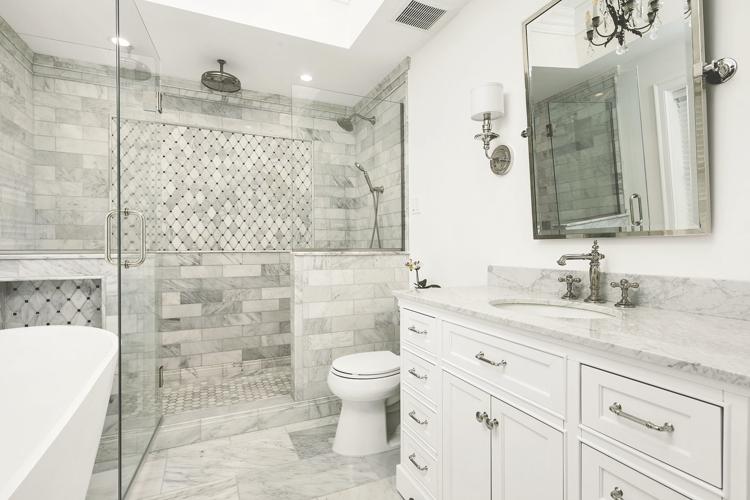 To renovate, at base, means to make new again, and it strains the imagination to conceive of someone who makes things new again with greater élan than James Erlinger.
From his base in neighboring St. Charles, Erlinger owns and operates Saint Louis Renovators, which he founded in 2011 and which specializes in residential remodeling and custom woodworking.
The company's website declares that he and his team "are captivated by the art of craftsmanship. To be able to transform the ordinary into something both functional and beautiful is highly invigorating and immensely gratifying. We are driven by our devotion to this artistry, and treating each project with the integrity it deserves … "
Charmingly, the company's Facebook site relates the impetus for Erlinger's career: "My father introduced me to carpentry when I was 7; we built a treehouse." Still, that career almost failed to come to pass. "My first love was cooking," Erlinger, with a laugh, notes by phone. "I even went to culinary school for a time."
For that reason, touchingly, amid shots of tile, paneling and a stray sledge hammer, the Saint Louis Renovators Instagram feed (@stlrenovators) includes a brief requiem for globetrotting culinary cowboy Anthony Bourdain, his phiz, in a black-and-white portrait, looking more weathered than 10 Southwestern arroyos.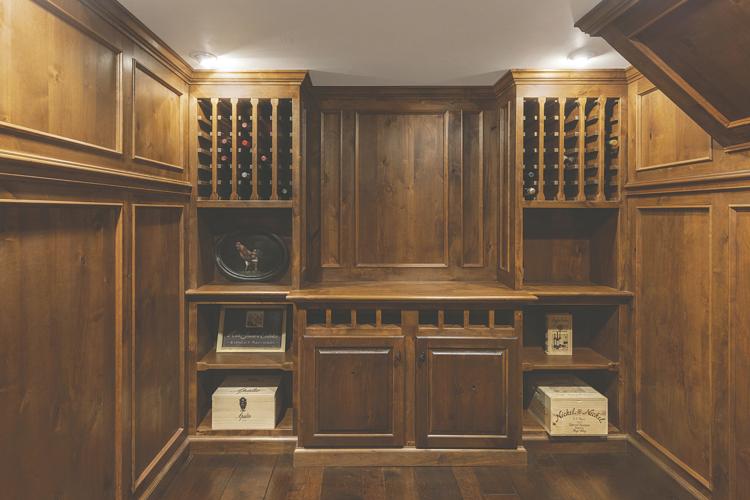 Bourdain, Erlinger admits, ranked as "a huge, huge influence on me early in my life. I remember reading [Bourdain's 2000 best-selling] Kitchen Confidential. I was probably 14 or so. That's when I started cooking at family functions. My love of giving my friends and family a sumptuous experience with food also drives my passion for remodeling. With remodeling, I strive to bring joy and peace and harmony into every space I create. I want this experience to be luxurious and stress-free for each client I work with."
In that light, understandably, Erlinger perceives many similarities between the worlds of cookbooks and woodwork. "Many of the best dishes you can eat are some of the simplest dishes, but they have to be executed perfectly," he says. "When I transitioned into remodeling and woodworking, I pulled from all my prior culinary experiences to improve the renovation experience for my clients. From design and layout to finished product, I keep the concepts clean and the execution flawless."
It thus should come as no surprise that Saint Louis Renovators specializes to a degree in remodeling kitchens, as well as bathrooms. On the company's website, photographs of both sorts of chamber brim with exquisite features in alabaster and ash – cumuliform colors – including much Carrara marble.
The custom woodworking subsection of the website, meanwhile, focuses, in specific, on wine cellars and billiard rooms, and brims with photographs of breathtaking visions of stained glass doorways, knotty pine paneling and other features designed and installed by Erlinger.
"We've done a wide range of millwork and built-ins … ," he enlarges. "We do a lot of trim work, millwork, crown molding, all of it. Built-ins – for instance, like in a laundry room – those are huge right now. Putting in a mudroom with cubbies for the kids is also all the rage. Little nooks and unique touches are what make a house inviting and homey."
With a laugh, he adds, "We've done all sorts of woodworking, just shy of building stand-alone furniture."
From St. Charles, Erlinger and his team range fairly widely. "We've done work all over, really," he says. "We've been to Ladue, Kirkwood, Chesterfield and Cottleville. I have an upcoming master bathroom job in a historical University City house that will be spectacular. While paying homage to the house's history, the design will be clean and modern and vibrant."
Erlinger also mentions that his favorite project recently concluded here in Ladue, an all-marble bathroom renovation. "The transformation of the master bathroom in Ladue was incredible," he says. "It went from having a pink or salmon-colored shower with glass blocks to a gorgeous marble walk-in shower with a stand-alone tub. It turned out beautifully, and my client couldn't have been more pleased with it."
That anecdote also touches on one of Erlinger's favorite construction materials. "I do love marble," he confesses, sounding a smidge sheepish. "It's just so gorgeous and timeless. I mean, there's really nothing quite like it. You have a lot of mock porcelains and things try to mimic it, but there's nothing that compares to the real deal."
Erlinger also confesses to enjoying much good luck in Saint Louis Renovators' projects. "We've been fortunate enough to have some exceptional jobs, and I'm always trying to push the envelope and do some more intriguing things," he says, before adding, with a laugh: "Not just white cabinetry, although that always shows well. I like to produce designs with some dramatic flair."
Dramatic flair certainly abounds on the Instagram feed mentioned previously, and the FAQs on Saint Louis Renovators' website, moreover, strongly suggest the influence of a firm believer in the carpenters' saw about measuring twice and cutting once: "How should I prepare for my kitchen renovation project?" queries one subsection. Similarly, the company's blog showcases posts with such telling titles as "3 Steps You Must Take for Any Renovation Project" and "Top 5 Remodeling and Design Trends for 2019."
Saint Louis Renovators' website also incorporates a handy form-based cost calculator for potential clients that promises a response within 24 hours and includes radio-buttoned inquiries into size, timing, budget and other factors.
Erlinger himself admits to drawing considerable master-level process-related inspiration from Instagram. "I've really been influenced by these guys that take on one project at a time," he says. "They take their time with it, and they do it to the best of their ability, and that, in today's world, is really impressive.
"Because a lot of construction is 'I want it cheap, I want it done quickly – you know, let's just, bang-bang, get it out of here.' But there's something to really be said for the craftsmanship of it all. This is where I am superpassionate.
"Woodworking, tile work, trim work, all of it is a craft. Beautiful craftsmanship is an art form that needs to be appreciated, nurtured, honed and carried on for future generations – and, obviously, awarded monetarily."
Citing Saint Louis Renovators' tight project control and attention to detail, Erlinger muses on the industry in which his company operates. "One of my favorite aspects of every job is interacting with each client and learning how to help them execute their vision and reveal their luxury," he says. "Everyone has their own taste and design style. It's my job to help that idea become a reality.
"Many clients that have had previous experiences with contractors, they might not hear from them for weeks. I aspire, every day, to elevate the remodeling game by producing a fabulous product while keeping in constant communication with my clients."
As to prognostications about renovating, Erlinger has this to say: "Design-wise, bold colors are hot right now. A lot of people are using navy blues, brass accents and really funky, interesting backsplashes – things like that. With websites like Houzz and Pinterest, clients have so many options nowadays. It's my job to see that idea come to fruition.
"I get the same joy and satisfaction making someone's dream kitchen into a reality as I get from making my family and friends a delicious meal."
Saint Louis Renovators, 314-954-0685, stlrenovators.com