What if buying flowers were as essential as buying your weekly bread and milk?
Picking up a bouquet "is a simple and affordable way to just bring a little bit of joy to your life," says Brittany Sarhage, owner of Rudy's Flower Truck.
Sarhage says people in the metro area tend to purchase floral arrangements only on special occasions or as a kind gesture toward someone else, but welcoming flowers into your own home regularly has a number of benefits. Primarily, it's a fun way to spruce up your space without spending too much time or money.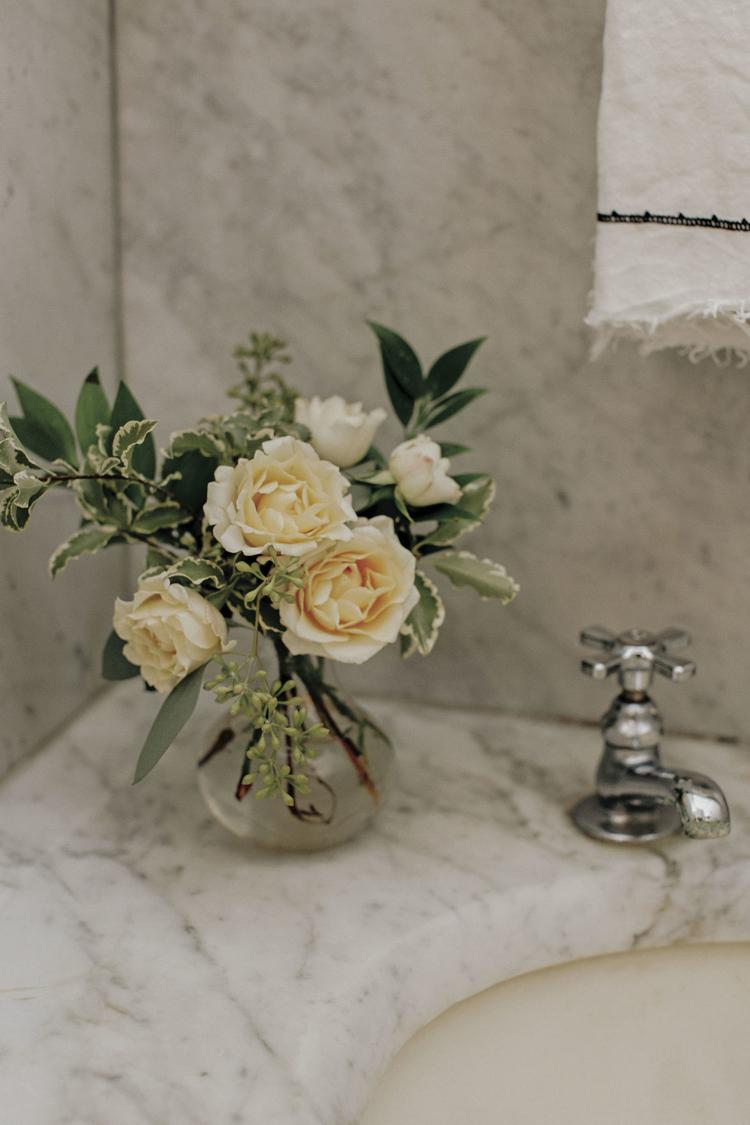 "Putting flowers in your home, making that normal, can really just be buying a few stems of your favorite flowers and putting them, you know, maybe in your bathroom or putting a few of them in your kitchen or maybe by your bedside table," Sarhage explains.
For the restless decorator, fresh florals present an opportunity to constantly change up décor in small ways. "As seasons change, so do flowers," Sarhage says.
For fans of colorful arrangements, springtime is the perfect occasion to brighten your space with pops of blue and yellow, Sarhage says. Other spring trends include abundant pastels and softer hues. Think bundles of tulips resembling a basket of Easter eggs.
Stems of pampas grass or blooming spring branches alone in a vase make a statement, as do bold colors that might not typically "go together," like reds and purples. "Some of our favorite uncommon flowers right now are burgundy ranunculus, eryngium (blue thistle), and anything tropical, such as proteas or anthurium," she adds. For those who prefer a more minimalist look, a variety of greens – such as eucalyptus, sword ferns or nagi – mingling with white flowers provide a neutral color palette.
Sarhage opened Rudy's Flower Truck in 2018 without any professional floral work experience. She drew inspiration from a similar mobile florist venture she found on the internet, and she says she honed her craft through experience.
"As I started working the truck more, I started playing with flowers all the time, and I think experience is your best teacher," Sarhage says. "It's just playing with things, experimenting with different color palettes, different flowers, different designs."
The 1958 Jeep Truck totes fresh blooms and provides a flower-picking experience that inspires customers to get creative. They can customize a bouquet by choosing whichever individual flowers suit their fancy, or seek expertise from Rudy's knowledgeable staff.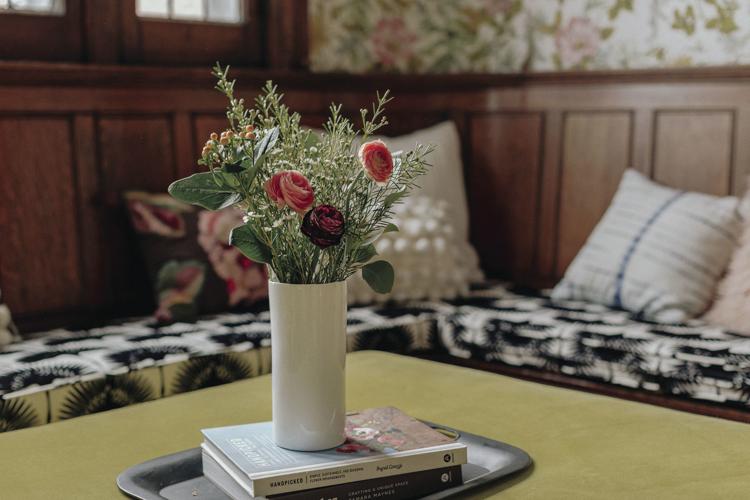 Sarhage has been sharing her tips and tricks at workshops and on Instagram (@rudysflowertruck). Scrolling through Rudy's Instagram feed, which has a following of 12,000 people, is like strolling through a well-kept garden. Arrangements for various occasions are scattered about: wedding florals, romantic bouquets and minimalist bundles.
A helpful highlight on Rudy's Instagram profile gives viewers expert insight into specific flowers like dahlias, zinnias, amaranthus and more, making each word seem less foreign. Sarhage says she hopes Rudy's educational efforts will foster a greater appreciation for flowers in the metro area.
Rudy's also aims to make purchasing flowers more convenient. "As adults, we're really busy, and things can slip our mind," Sarhage says. "What's great about our subscription service is that you preorder however many bouquets that you want delivered, and then we deliver them at the date and the time that you want them delivered, so you're not having to think about it."
Subscriptions differ, with options for weekly or biweekly delivery for a duration of one, three, six or 12 months. Each bundle of fresh flowers typically comes prearranged by one of Rudy's floral designers, but Sarhage says customers can request certain colors or flowers ahead of delivery.
Daily delivery adds to Rudy's convenience factor as well. Sarhage says the truck has stayed mostly within the city of St. Louis over the last couple of years, but by the end of this year, Rudy will roam throughout the entire metro area.
Truck season kicked off March 7 and will run through mid-December. To keep up with Rudy's stops and the flowers available this spring and summer, follow along on Instagram or visit Sarhage's website. 
Rudy's Flower Truck, 314-446-9659, rudysflowertruck.com