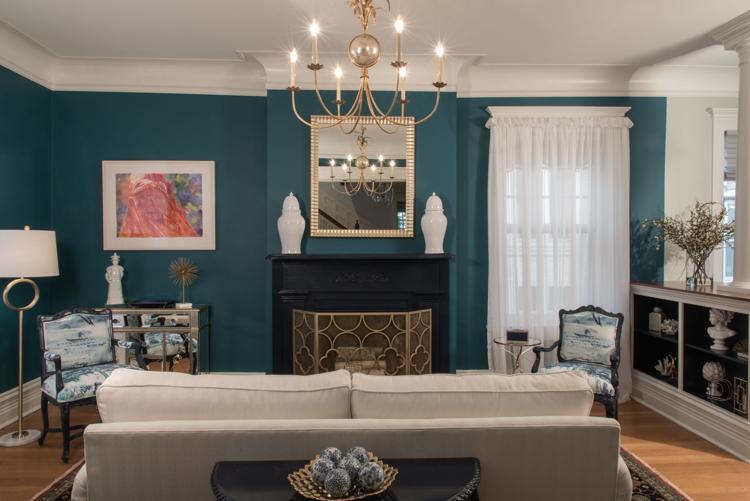 Given many folks' tendency to flip the calendar in full-tilt-boogie let's-make-changes-here mode, New Year's resolutions often embrace not only diet and exercise but also residential modification – and to help readers avoid the former's customary broken-fast fate when tackling the latter, Ladue News consulted a trio of experts.
Those experts (Vicki Dreste of Victoria Dreste Designs, Maria Hogrefe of C&M Interiors and Laura Lee of Laura Lee Home) suggested various do-it-yourself strategies to renew or refresh a house or a specific room therein – not necessarily epic efforts, like installing an elevator or adding a solarium, but improvements that could provide a homeowner the satisfaction and gratification of achieving a goal unrelated to quixotic endeavors involving light-footing a scale or pumping iron.
Dreste keeps her advice short and sweet. "First, paint," she says. "Updating painting colors in your home is a great place to start. Adding wallpaper is also a great way to update." She continues by counseling that "recovering or replacing a few pieces of furniture" can have a dramatic effect on revivifying a room.
Otherwise, Dreste provides a basal, commonsense recommendation that too often escapes those in the throes of resolution mania. "Most important: Have a plan!" she advises. "Decide what you want to do, know your color palette and make sure new furniture pieces are the correct size and scale."
Hogrefe, meanwhile, addresses a failing to which far too many folks fall prey, whether they own a residence or rent: clutter. "The beginning of the new year is a great time for homeowners to take a look at their personal possessions and evaluate if there are items worth getting rid of – donations, hopefully – or changing around a bit," she says.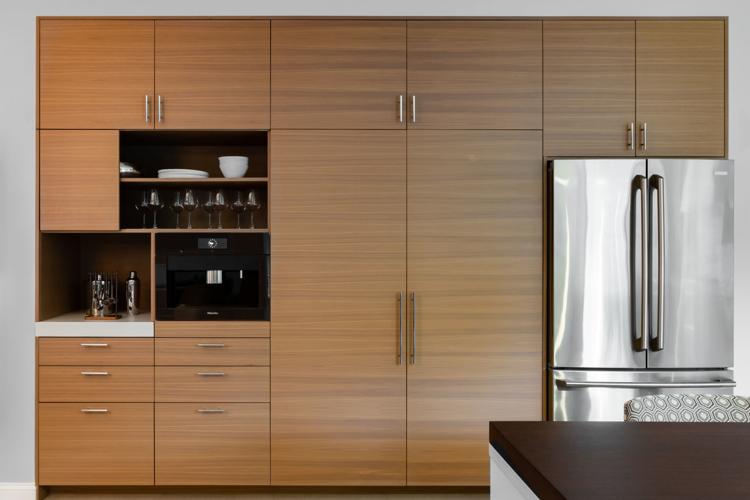 "Typically, we find homeowners feel inspired and proactive at the dawn of a new year, and this is the perfect time to declutter and refresh their spaces. Oftentimes, this isn't a task that involves a huge monetary commitment but takes a bit more time and patience."
With clutter eradicated or at least lessened, a residence then can be configured more efficiently, as Hogrefe further states: "Re-evaluating your spaces is a great way to ensure that you're utilizing space properly and thinking of functionality first and foremost. The functionality of space is different for every person and every family; what works for one person may not work for another."
Lee, meanwhile, suggests starting with a bit of informal research, whether involving old-school ink-on-paper or social media: "Troll magazines, Pinterest or Instagram to gain inspiration, and [then] pick the room or space to start."
She continues with a multipart but nonthreatening plan for renewing a given residential space. "When refreshing a room, remove all of the accessories, lamps, pillows, throw blankets," Lee says. "Place them in a staging area or on a folding table.
"Then, review the placement of furnishings. Could the room be flipped around? Are there pieces from another space that would be great in this one? Should anything be removed to make it feel fresher?"
After that, Lee's advice focuses further on furnishings and related items, like paintings and sculpture, before touting candles as "key" and citing the brands Tyler and K. Hall Studio as personal favorites: "Once the furniture is where you want it, look at the artwork. Just moving something around within a room or the house can give it a whole new life. Inventory art around the house."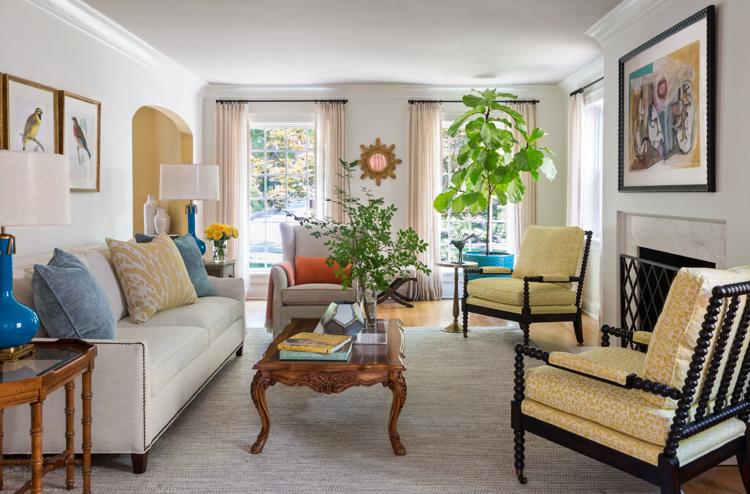 Lee then touches on structural matters that might involve a jaunt to the local hardware emporium. "Take a good look at the condition of the ceiling, walls [and] trim," she counsels. "Make any repairs and touch them up so everything looks fresh. If it's been a while since you've painted, consider a fresh coat in a lighter, brighter color."
Tidying also contributes to the achievement, as does considering further aesthetic factors. "Deep-clean everything in the room, vacuum upholstery, clean under everything, wash throw blankets, clean pillows and so forth," Lee says.
"Now that everything is touched up and clean, start placing larger accessories, and fill in with smaller ones. Corralling items on a decorative tray elevates the design. Fewer larger things in the room is better. Adding fresh throw pillows can make an instant improvement. Large coffee-table books that reflect your interests add a warm touch.
"Once you think it looks good, take a photo and review it objectively. Adjust as necessary."
Lee concludes with one final piece of accessorizing advice that may well strike many folks as particularly sagacious at the moment: "Plants and flowers are a must-have in the gloom of St. Louis winter."
C&M Interiors, 2019 Alfred Ave., St. Louis, 314-920-3020, candmstudio.com
Laura Lee Home, 314-324-3182, lauraleehome.com
Victoria Dreste Designs, 314-308-5759, victoriadreste.com