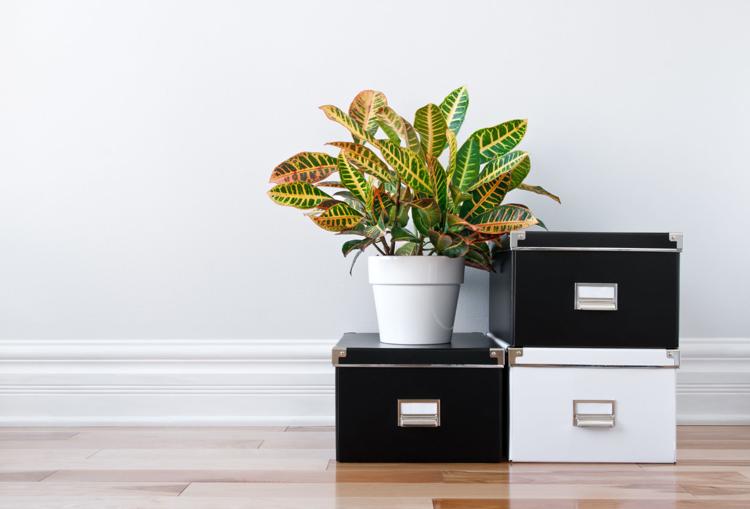 If getting more organized and clearing clutter from your home is one of your pending 2019 resolutions, you're not alone. The new year is a prime time to seek a fresh approach for creating and maintaining a tidy and clutter-free environment, but the task can be daunting. It's tough to know where to begin when the job seems overwhelming.
"I tell my clients to start in the basement or storage room," says Kelly Bouma of Organizing by Kelly. "The idea is to sort through everything that's already stored there and get rid of what you no longer need. Then we use existing shelving or install additional shelving to make room for things that need a place to be stored when we're organizing the rest of the house."
One storage shelf should be reserved for bulk items from warehouse stores. "The 48 rolls of toilet paper or 45 pounds of dog food need a place to go so you can replenish into smaller containers as needed," Bouma says.
Once they have a place for necessary but rarely used or seasonal items to be stored, Bouma helps clients organize room by room. Starting with a closet, mudroom or pantry and completing that space before moving on provides a sense of accomplishment and creates organizational momentum.
Another area where people often like to begin is the main living room. "If we get that main room free of clutter and organized, then people have at least one calm, serene place to enjoy in their home," she says.
Regardless of the space, the basic process is the same. "We're making room for the best of your stuff so you can see it and access it and use it," Bouma says. She advises clients to review all their possessions within the space they're focusing on – whether it be clothes, kitchen items or knickknacks – in terms of quality over quantity, discarding anything that's no longer in good condition. Items that are still usable but that don't contribute to the clients' overall quality of life should be donated to thrift stores, shelters or other charities.
But what about that hideous sweater from a beloved aunt or the set of superfluous dessert plates from a well-meaning friend? Guilt is one of the most common reasons people hang on to items that no longer serve them, Bouma says. "You need to let go of the guilt as you let go of the things you don't need or love anymore," she continues. "When you donate something, you're passing on the love and the good intentions that those things came with. You're sharing the gift so someone who does really need or want it can enjoy it."
Entryways and mudrooms are typically challenging areas that don't have to be messy. Bouma recommends a hook plus a labeled cubby or basket for each member of the family. Hang coats and backpacks, and stow keys, shoes, sports gear and other items you carry in or out of the house.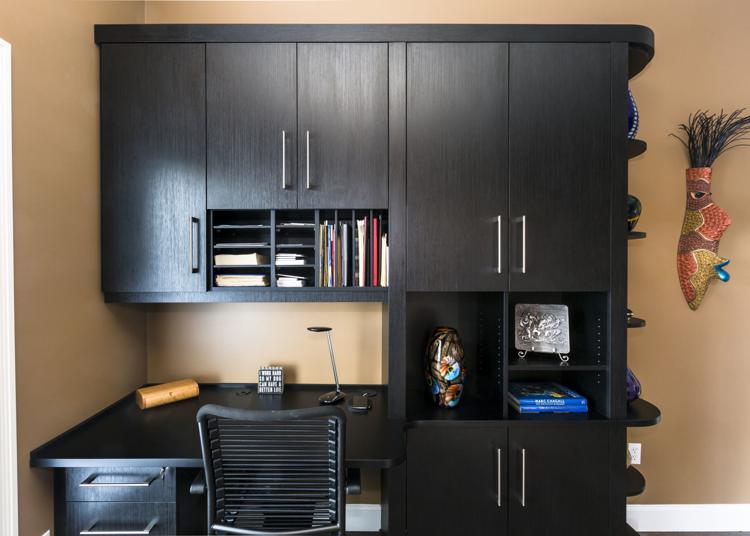 Jay Kamps, president of NewSpace, targets another common space for clutter. "The kitchen is frequently a dumping ground [for] everything, and a messy kitchen disrupts the entire flow of the house – [as] it's usually at the center," he says. "Identify one, and only one, area in your kitchen to put your nonkitchen stuff – a basket, a counter, etc."
The master closet is another prime space for mess. Begin by looking at every item of clothing and pair of shoes, filling a donation box with anything you no longer wear or truly feel good in. This process creates space for remaining items to be categorized so you can easily see them.
To optimize your closet, Kamps recommends: "Double-hanging bars should represent about two-thirds of your total hanging space. Add pull-down poles for lesser used clothing to be stored in out-of-the-way areas, and consider the addition of a built-in cabinet or custom closet in another room."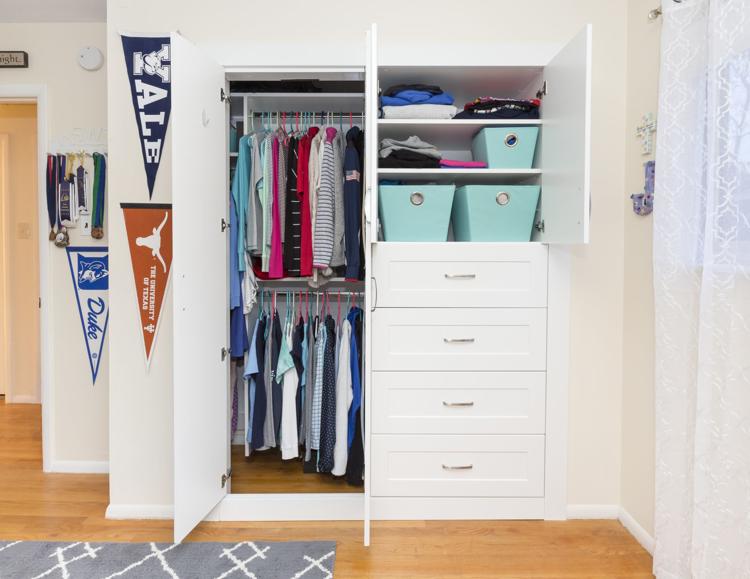 Kamps also encourages people to focus organizational maintenance in short weekly bursts. "Just one focused hour per week spent organizing can help you feel much less overwhelmed," he says. "Getting organized is a great New Year's resolution, but just like going on a fitness program, it takes a bit of hard work and discipline."
Bouma notes that by having only things you truly love in your home, you'll be more apt to care for them and store them properly. "For a lot of people, it comes down to just having too much stuff, period," she says. "I lead a very minimalist lifestyle, and I cherish and adore the things I do have. I encourage others to celebrate, display and use the things you love. Getting rid of clutter in your home helps get rid of clutter in your mind and in your life."
NewSpace, 1960 Innerbelt Business Center Drive, St. Louis, 314-423-3200, newspace.com
Organizing by Kelly, 314-602-5094, organizingbykelly.com