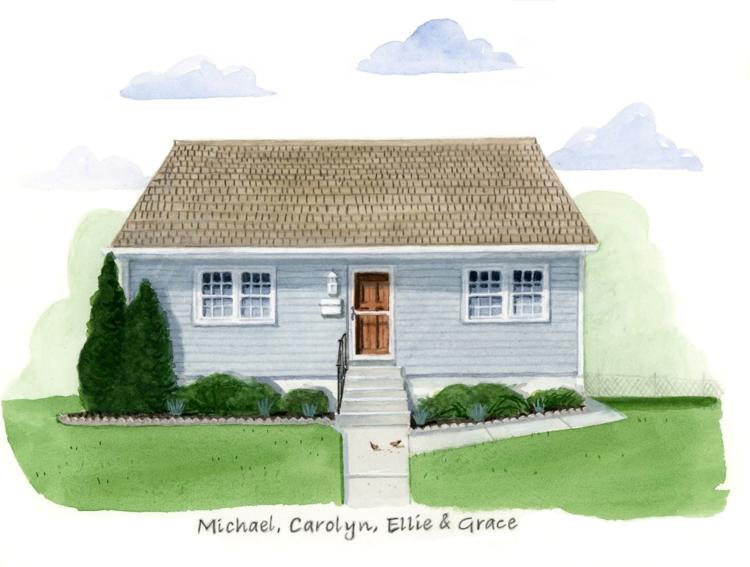 Brentwood resident Cathy Einspanier likes the simple houses best: little blue frame houses, walkways with brick scalloped pavers lining the yard, curtains draped in a window, a quaint bird feeder out front. It's the smallest of details – the ones that turn a painting of a house into a portrait of a home – that guide her brush.
The founder of Picket Fence Portraits – the local Etsy shop that features her whimsical watercolor home portraits – says finding the charm in even the most humble of dwellings is what she loves best about her job. "I always enjoy painting houses where the customer approaches the process thinking there's nothing really special about their house," Einspanier says. "I always think they wouldn't want a painting of it if there wasn't something special about it. I consider it my job to find the charm in every house, no matter how hidden. There's always some detail which makes it their home."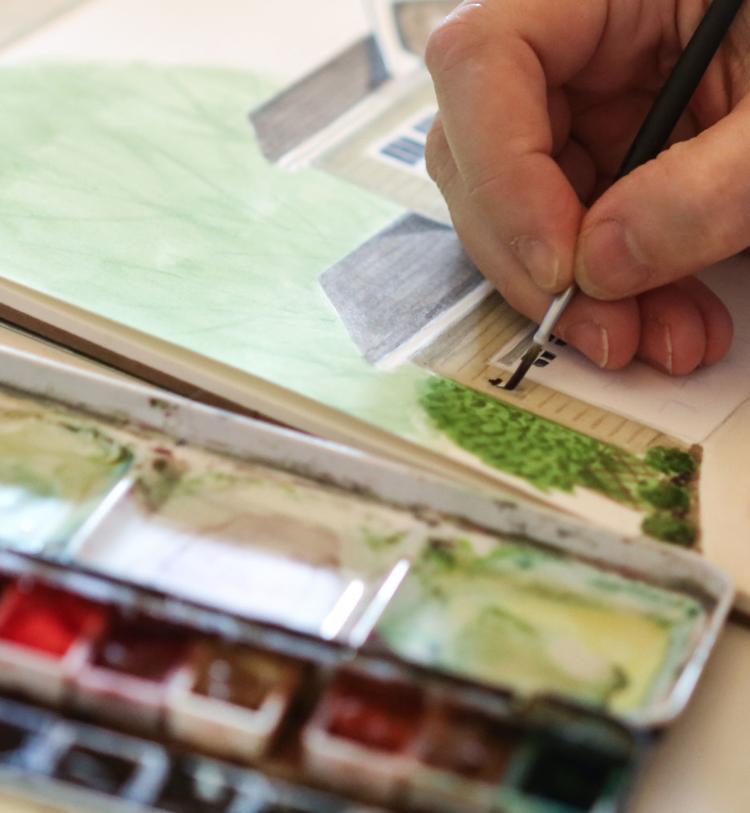 Einspanier's stunning, personalized paintings have attracted national recognition, including from the likes of HGTV Magazine and Country Living, which now gives her the opportunity to paint homes in a variety of architectural and landscape styles. The national exposure, she notes, coupled with Etsy's worldwide reach has given her a great opportunity to paint and see the wide variety of architecture and landscapes across North America. At the root of the business, however, has always been her original hometown inspiration. "St. Louis has a lot of really good housing stock," she says, noting that seeing houses outside of the St. Louis area makes her realize just how St. Louis compares to other cities. "From neighborhood to neighborhood, there's little qualities that are unique to certain streets and neighborhoods, from really simple ones to the really spectacular."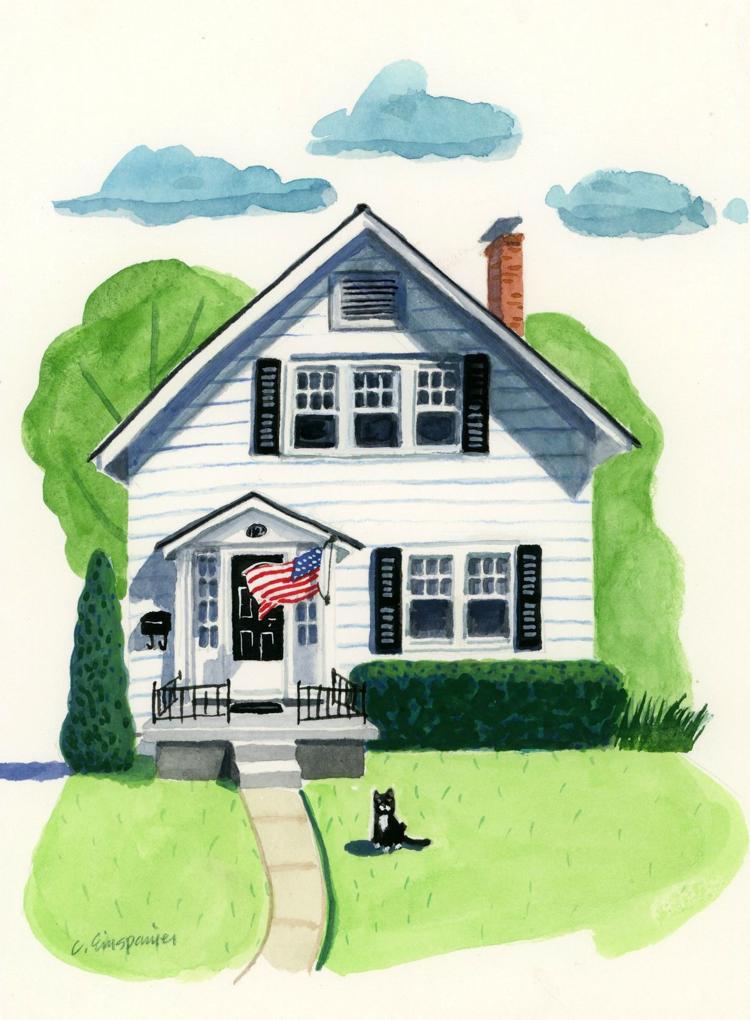 In a style that Einspanier says straddles realism and illustration, watercolor is the medium that she notes always lent itself best to her art, both because of the vibrancy of the paint and because of the thin, quick-drying technique necessary for the shipment process.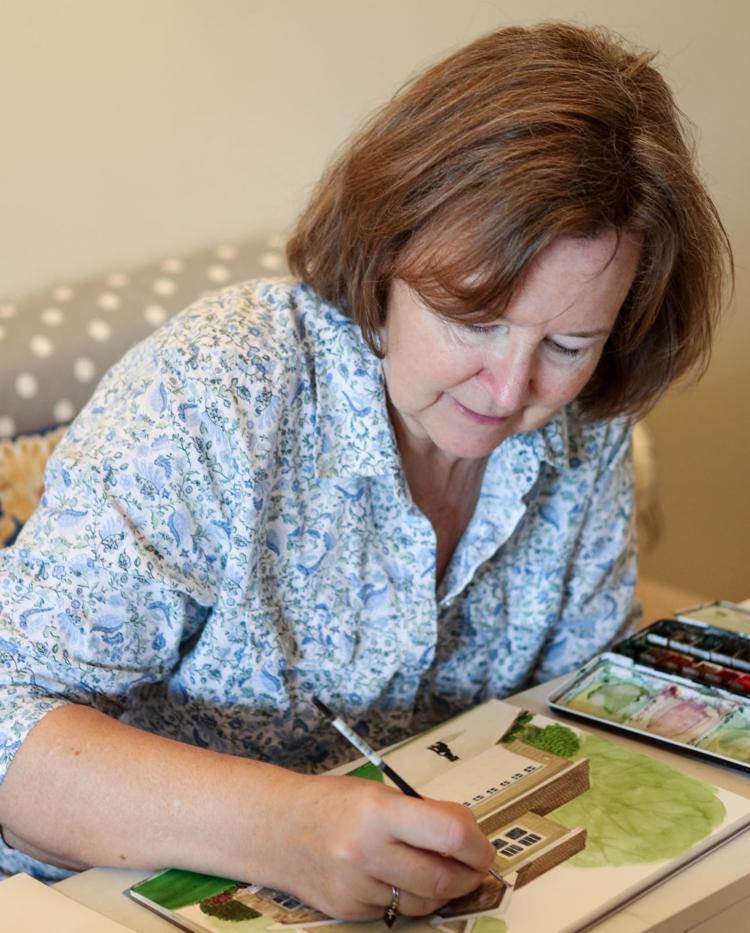 Each home she paints has different subtleties that make the project a new experience for Einspanier, but the most rewarding tend to be those that involve giving the pieces as meaningful gifts. "A lot of times, it's kids who are asking to have their parents' homes painted because there's all these memories wrapped up in that house," she says. "If someone had an emotional response to it, then I feel like I did a good job."
The most common request Einspanier receives, which she says is just as important to her customers as the house itself, involves the inclusion of family pets. "They'll know exactly where they want to put the pet in the portrait because maybe it was the window the dog was always sitting in, waiting for them to come home, or a certain step the cat would always sit on outside," she says. "I like those little touches. People associate their pets with home."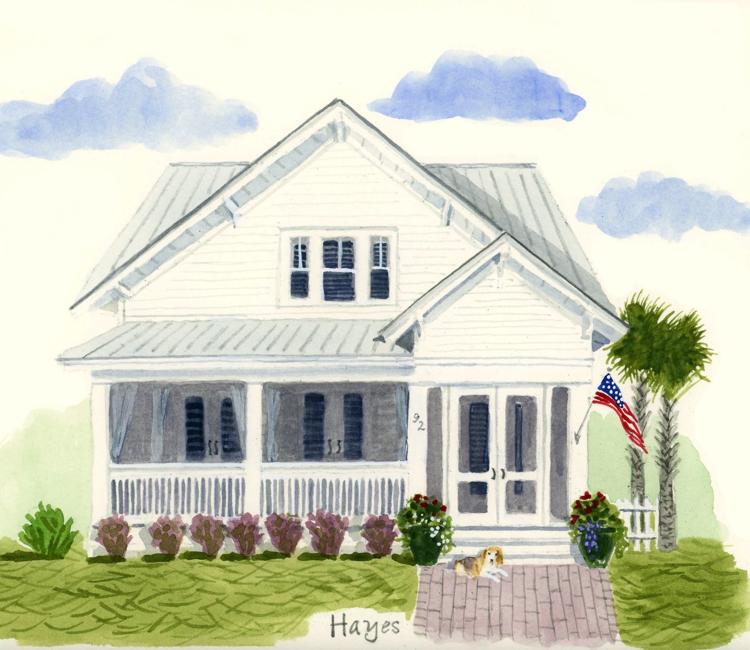 Einspanier, who grew up in a big family and describes herself as a very visual person, always used drawing and painting as a means to entertain herself, even in childhood. From coloring on paper napkins to doodling in the margins of her school notebooks, she says art and creative expression were the skills that carried her forward. "I was just always really fascinated by the way things looked around me," she explains.
Einspanier's first foray into turning her passion into profit was when her sons were young, and local families would request her talent to draw portraits of their children. But Einspanier realized the difficulty in sketching a natural look based off a photo, which eventually led her to be more interested in capturing local homes and even scouring local real estate listings for new subjects to sketch.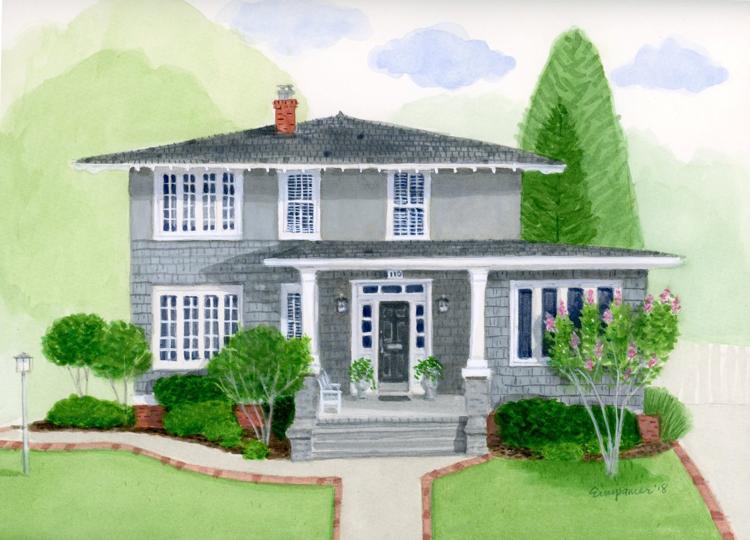 Fast-forward to today, and Einspanier ships her paintings all over the U.S. and Canada. All portraits are based on customer-submitted photographs of the houses, landscapes and any additional personalized particulars. She then sketches out the piece in an ink drawing, sends that version to the customer for layout approval and then paints the portrait from her own home.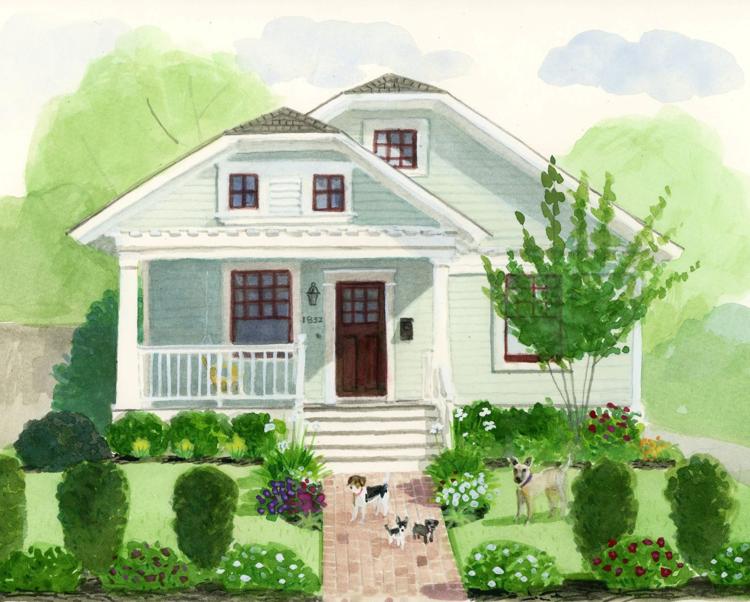 Although Picket Fence Portraits currently features only her home paintings, Einspanier's ambitions for the shop extend well beyond that subject alone. More specifically, she's in the early stages of developing a nursery and children's room art arm of her business, as well as pet portraits, while also adding digital illustrations for house portraits into the mix.
But for now, Einspanier will pour her heart and her watercolors into encapsulating her customers' memories of the place they call home and focus her attention on the details that make that home so special.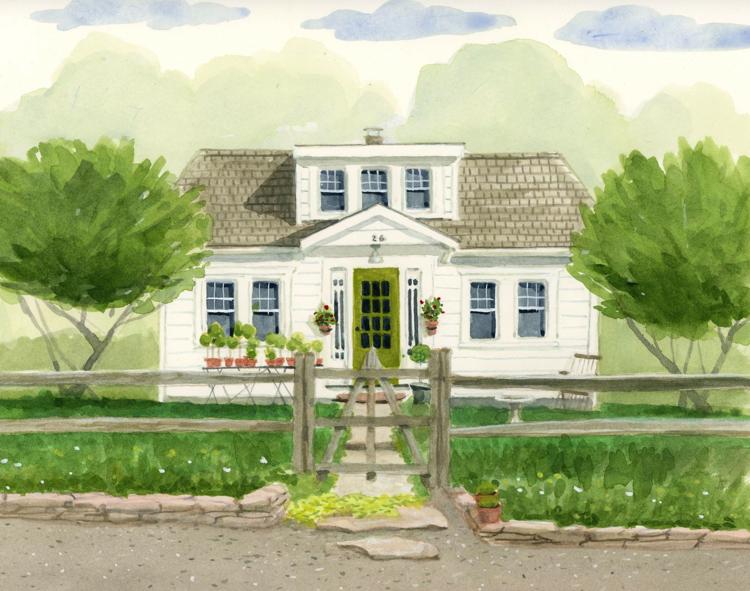 "I like to see anything that was done with a purpose that, to me, says something about the person who lives there," she says. "Just something that shows me personal choices they made in how their house appears to the world."
Picket Fence Portraits, etsy.com/shop/picketfenceportraits