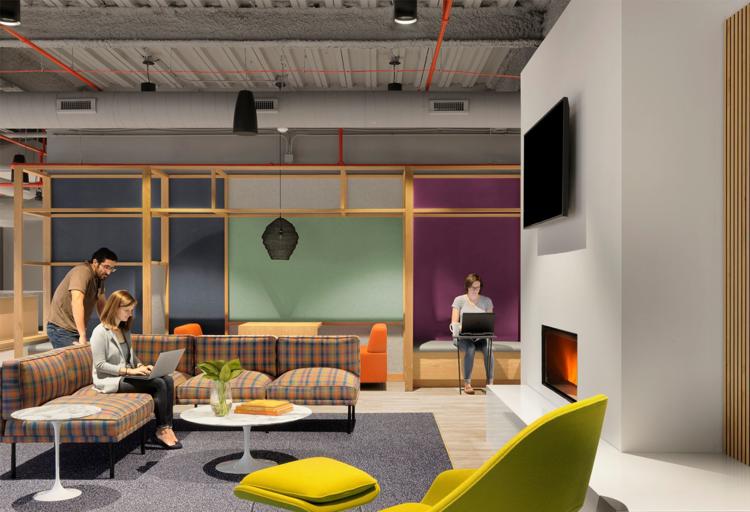 Nehring Design thinks outside the standard office cubicle – designing unique work environments that help local companies inspire their employees for both local and national clients.
For more than a decade, the Webster Groves-based full-service architectural and interior design firm has created commercial spaces aimed at elevating brands, enhancing function and engaging employees. In everything from corporate work environments to hospitality spaces, its contemporary spin on open-concept gathering areas encourages communication, productivity and creativity.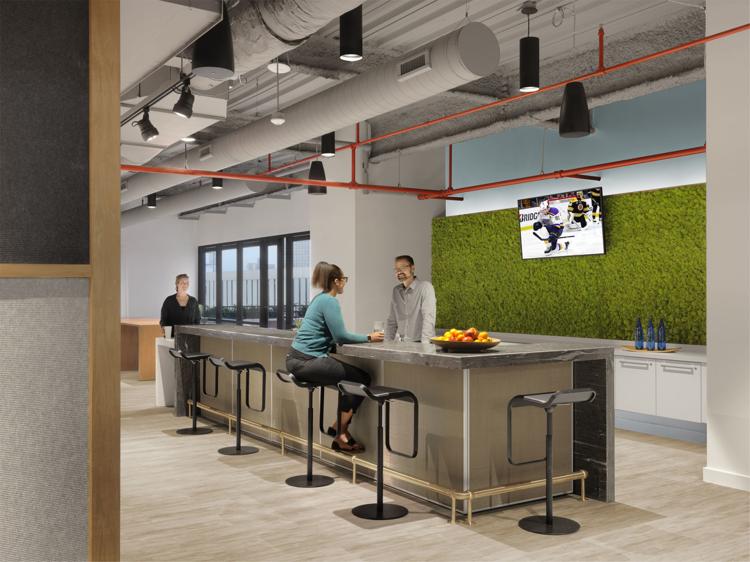 "Our style is reflected by the ideology of what our clients are looking to achieve in their spaces, and many clients come to us to incorporate a modern approach and infuse their brand within the architecture of their space," says firm founder and principal Alan Nehring, a southern Illinois native and a Southern Illinois University-Carbondale graduate with a Master of Architecture degree, who moved here in 1993.
After working for a few other area architectural firms, Nehring launched his eponymous design company in July 2008, seeking to infuse every client's unique brand into the architecture of that client's space and to create collaborative environments through interior design and architecture. To help achieve those goals, Nehring employs a small, engaged and tightknit team consisting of two architects, four interior designers and an administrative staff member.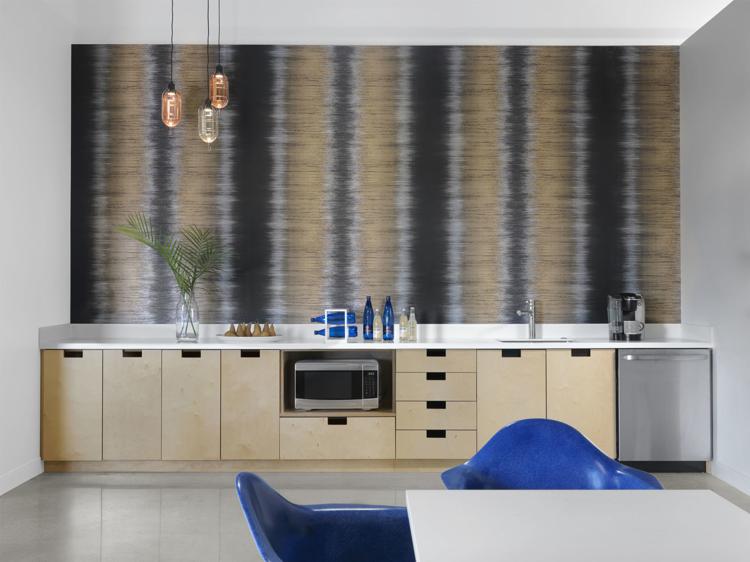 With each project, the firm strives for a cohesive design that incorporates "green" products and materials, locally sourced items when appropriate, and a signature/class furniture piece that reflects the client. "We strive to design space(s) that function for the client first and foremost, but creates a positive impact to those using the space," Nehring says. "This is achieved by incorporating great flow, views/daylight, a palette of various materials and textures, lighting and acoustic solutions that provide each user with a positive place of space to relax, complete tasks or just be."
From designing in hospitality, health care and other corporate sectors, the firm's projects have included local construction firms, such as Bommarito Construction; accounting firms, such as Anders CPAs + Advisors; law offices, such as Evans Dixon; health care facilities, such as Esse Health Pediatric & Adolescent Medicine; group housing, such as St. Dominic Priory; and nonprofits, such as Friends of Kids With Cancer.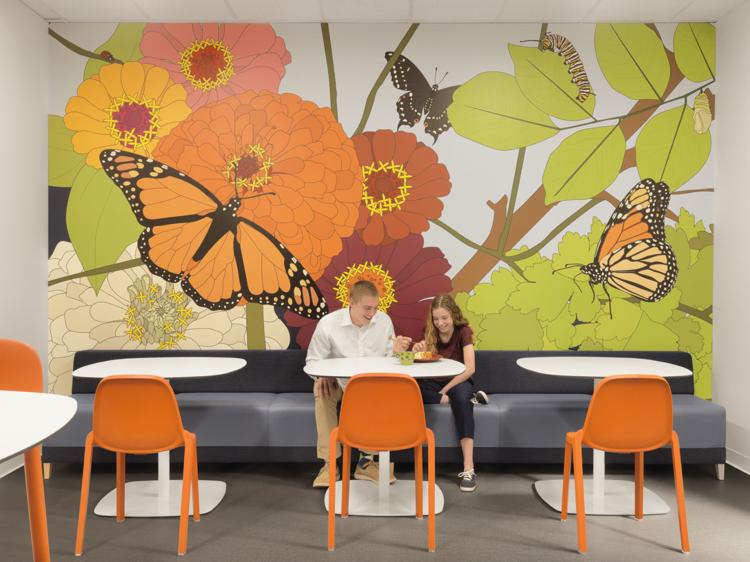 For every project, Nehring's team works directly with the client during a five-step process. "The first phase of design starts with listening and asking the right questions to understand our clients' goals, wants and needs," Nehring says. That basis of design then informs a space plan that functions and meets the clients' processes. "Once the preliminary space plan is completed and approved, we move to the design development (phase three), where we look at the space three-dimensionally," he says. "We also start reviewing finishes and furniture, providing many samples for clients to assist us in the design process. We work closely with our clients and strive to help them help us in creating the finish palette that relates to their goals and expresses their brand and culture." After completing the construction documents and reviewing with the client, the drawings then are sent to a general contractor to obtain final pricing and obtain permits. Once the pricing is approved by the client and the permits are in-hand, construction begins.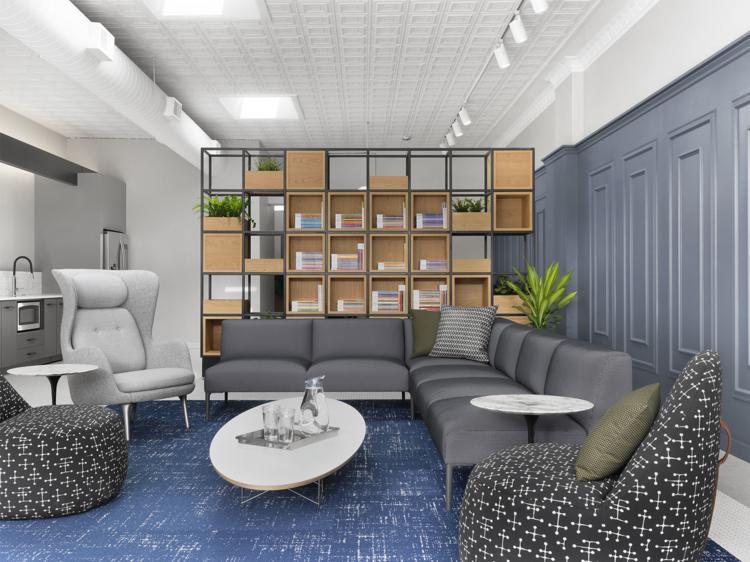 Nehring's eye for design helps clients express their company cultures in their spaces through textures, materials and overall planning. One such project in the works involves Rolling Lawns Farm, a more than 100-year-old, fourth-generation dairy farm in Greenville, Illinois. Nehring's firm is designing a café, ice cream shop and event space at the building where the farm is processing the milk for consumer use. The goal is to express the farm's dairy history and story, so visitors can taste the farm's products right where they're made.
"This is table-to-farm," Nehring says. "The building was repurposed from a general retail store. It incorporates the dairy processing plant and will house the event space along with the retail and café spaces. The goal is to express the rich heritage of this Illinois farm and the family that has maintained and grown this fourth-generation farm."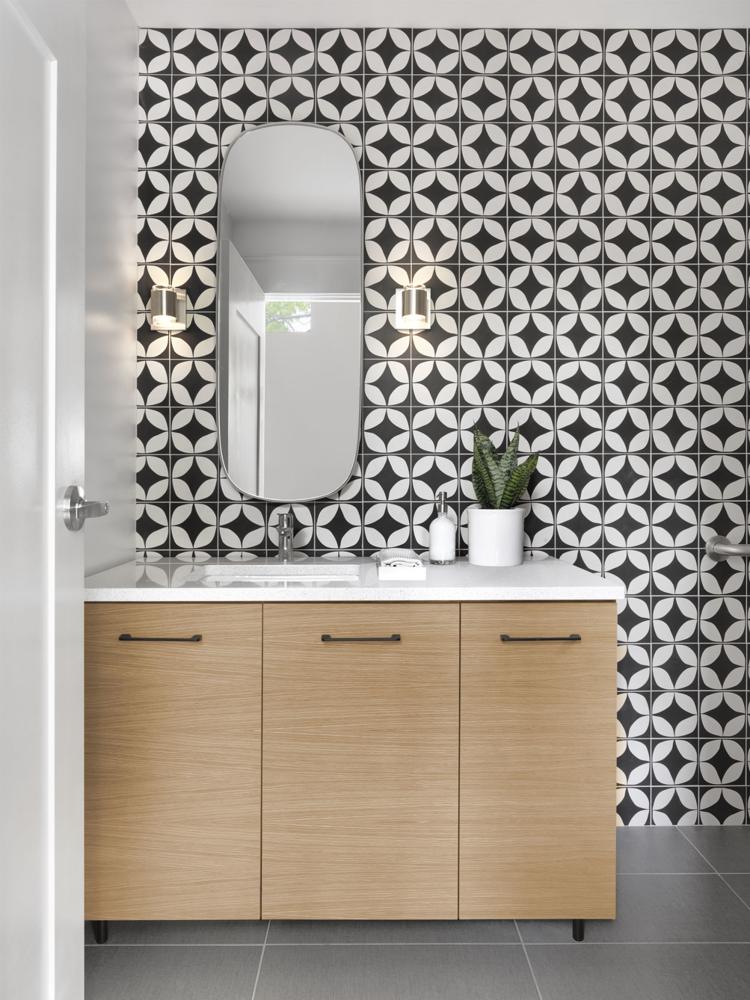 Another recent project, a residential building, involves a seventh-floor modern-amenity space complete with various gathering areas, a fitness center and a balcony patio. With the building's young professional tenants in mind, the firm aimed to create a new concept that is different from other building amenity spaces nearby that is comfortable, tech-smart and flexible. The project's highlights include a bar area, a fireplace and audiovisual technology, as well as an acoustical covered Mondrian-inspired felt wall with white oak trim completed by Pagedale-based Lancia Brothers Woodworking and a preserved moss wall made up of moss created by Ambius St. Louis.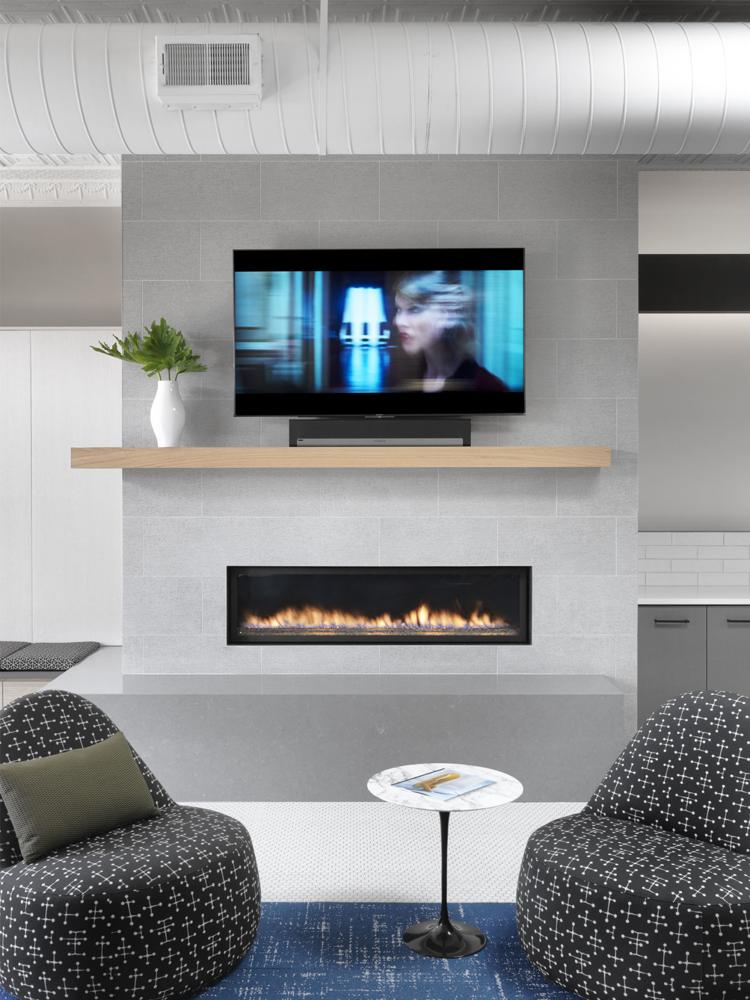 "It was all about allowing more natural light to filter to the interior core, so we used minimal walls and furniture as a way to separate space," Nehring says, adding that the space features signature womb chairs and tables from famed architect Eero Saarinen, whose iconic designs include the Gateway Arch. "We were trying to get more of that creative vibe and create a place where people who want to do business in a different manner could work. In lieu of sitting around a conference table or being tethered to desktops, we are breaking tradition by creating a fluid space where work follows the users."
As Nehring Design looks to its future, the firm is applying its forward-thinking design smarts to its own office expansion, at 8747 Big Bend Blvd., once again in collaboration with Lancia Brothers Woodworking. The office will feature modern design while maintaining its 1950s nostalgia, open spaces for client meetings and entertainment – all to inspire its staff members, who work to do just that for employees across the area each day.
Nehring Design, 8707 Big Bend Blvd., Webster Groves, 314-925-0860, nehringdesign.com