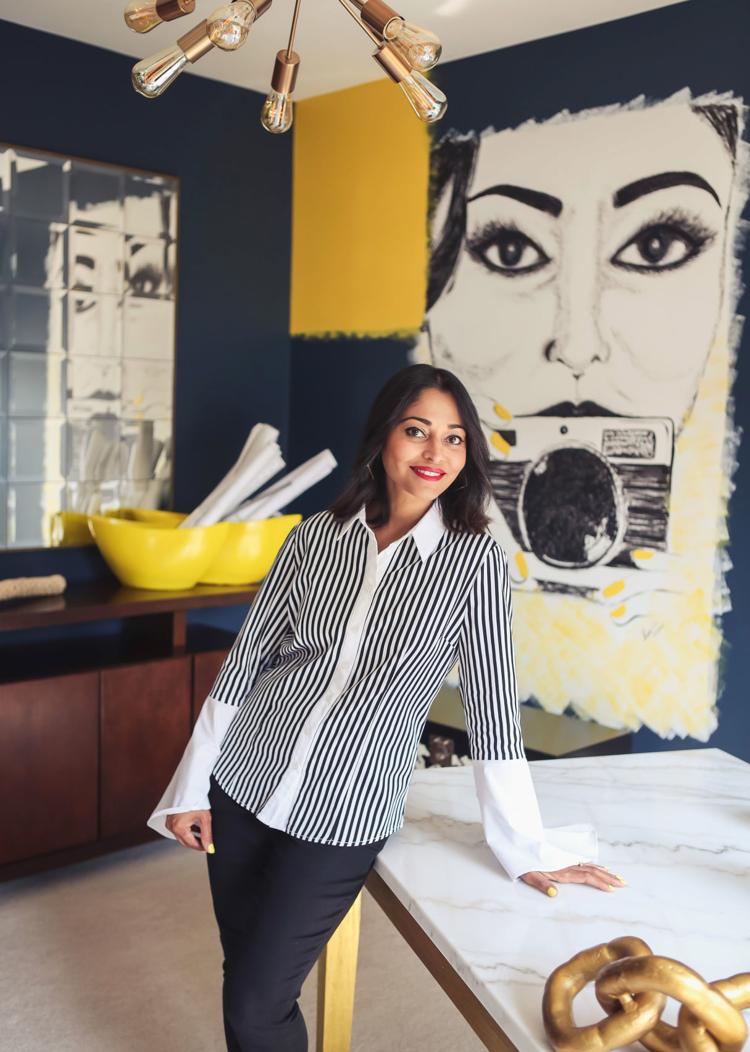 Astronomers measure stellar brightness in both apparent and absolute magnitude, but in the area of local interior design, no matter the measure, few stars shine as brightly as Nisha Tailor.
That the work of Tailor – the namesake of Nisha Tailor Interior Design – blazes with such novalike intensity should come as all the more stunning given her relative youth; she founded her limited liability company only in October 2010, the year St. Louis Community College accorded her an Associate in Applied Science degree in interior design.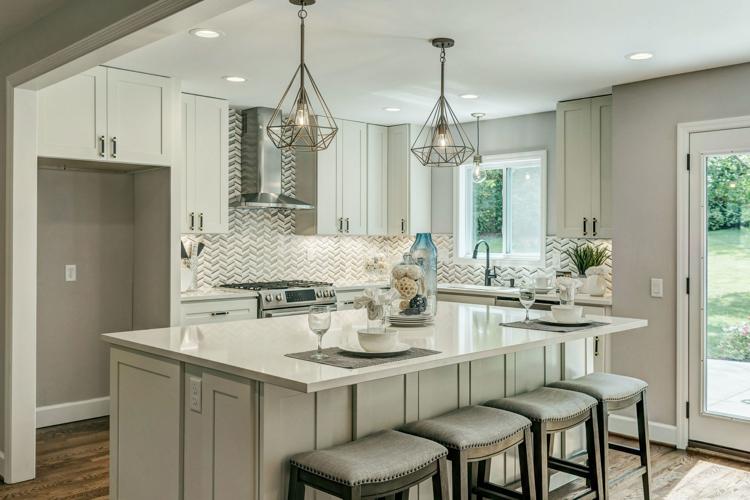 Tailor leverages her expertise in both residential and commercial contexts, according to her robust website, with the stated goal of "adding joy to life." In addition to interior design, her services extend to color consulting, decoration, furniture selection, project management and flipping/space planning.
"I always loved drawing and painting, growing up, and always dreamed of being an artist – I just didn't know what kind of artist," she relates regarding the inspiration for her career. "I would have visions of having my own exhibitions for my work."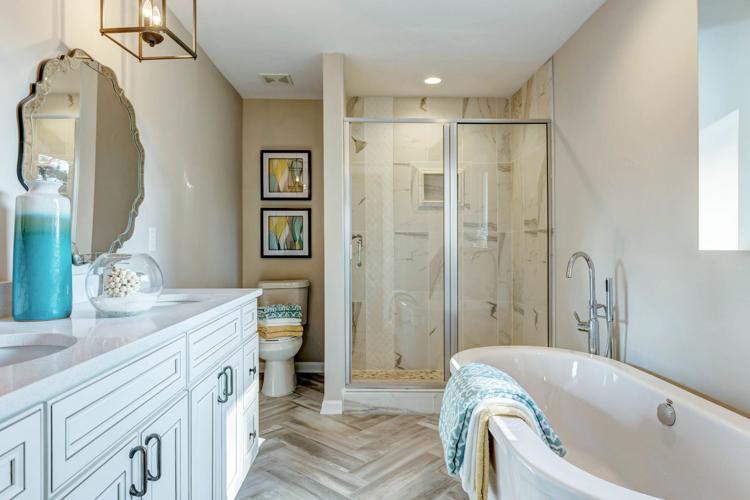 Tailor continues by referring to well-known computer-aided design and drafting software from the San Rafael, California-based company Autodesk: "Anyway, after having to build my two houses and always having an eye for unique spaces and décor, fabric, fashion, graphics and patterns, I decided to go and take an AutoCAD class at St. Charles Community College. I loved drawing floor plans. Nothing stopped me from there.
"Interior design isn't just decorating – it's science and art combining for a human environment where emotions are evoked for each unique individual. It takes creativity to enhance someone's culture, a healthy space they can call home."
Without ever veering into baroque excess, a failing of some interior design, Tailor's work, in its exquisite eclecticism, verges on the sublime, particularly in her command of patterns.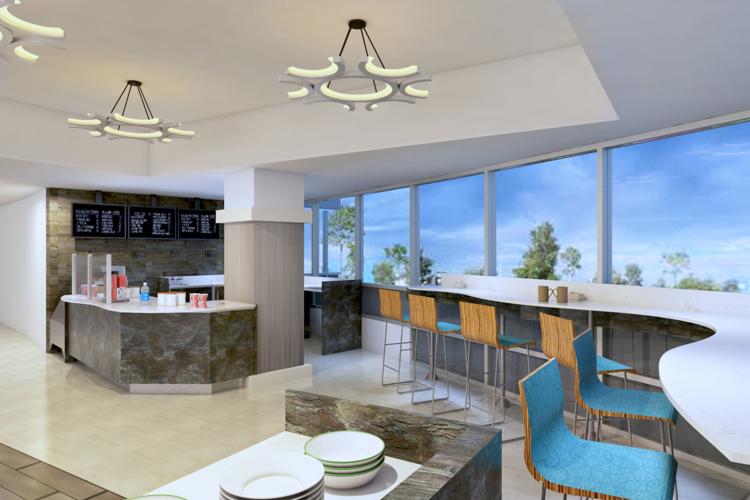 One especially striking exampleof that command, displayed on her website, involves a lounge wherein black and white predominate, in the forms of a herringbone accent wall and a brace of Greek keyed armchairs. Another example, an undulant basement backbar, shimmers with multicolored diamond tiles and suggests the gorgeous Victorian-era embellishments of Austrian symbolist Gustav Klimt.
Less easily defined patterns appear in other projects documented on Tailor's website; on the flooring of a master bedroom, for instance, figures resembling gray and black tuning forks interlock intriguingly. Elsewhere, a small powder room includes a wall of ceramic tiles that delightfully recall the efforts of a master quilter.
Likewise, at times, Tailor altogether eschews the angularity suggested by the preceding, as in a tropical sunroom that includes two tall lighter-hued pieces of statuary (or something similar) curving sensuously enough to border on the sensual.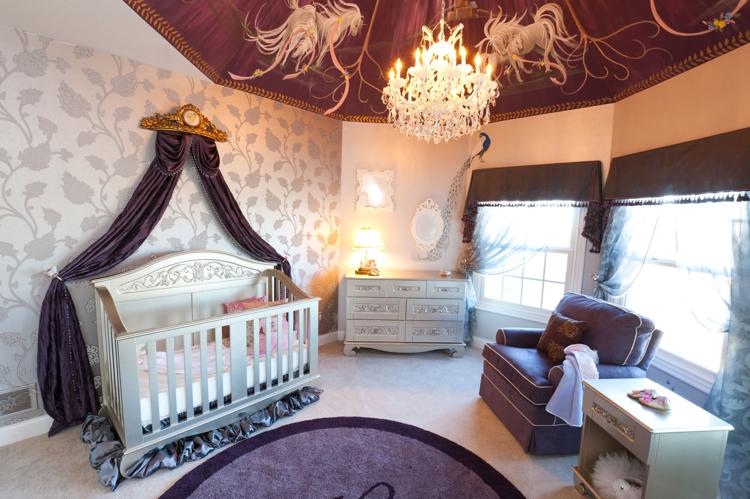 A second powder room, meanwhile, incorporates a three-by-three nonet of metallic Buddha masks against a dark background, reflected hazily in a large round mirror beside what look like hand-painted antique incandescent lightbulbs in a loose right triangular array.
Also, the wit of Tailor's conceptions at times turns positively lighthearted. One nursery shown on the website sports a jungle theme and features a mural depicting an elephant and its calf, a lion and its cub, and other beasts, along with a sizable toy giraffe. In another nursery, burgundy and purple dominate the palette with sufficient power to make one wonder if Tailor's angling for work from Buckingham Palace.
"I grew up in India, and I've lived with many cultures, architecture – forts, castles, temples," she relates by way of explaining her eclecticism. "It's limitless to your eyes and soul. I can say my culture inspires me the most.
"I don't have any particular [favorite] artists, but from Frank Lloyd Wright, Rembrandt to van Gogh – all crazy artists had their own vision and style to bring out their own talents at any cost. You have to be out of your comfort zone, taking risks, accelerating heartbeats – nervousness, afraid to create your own art. If you're not, you haven't done your 100 percent."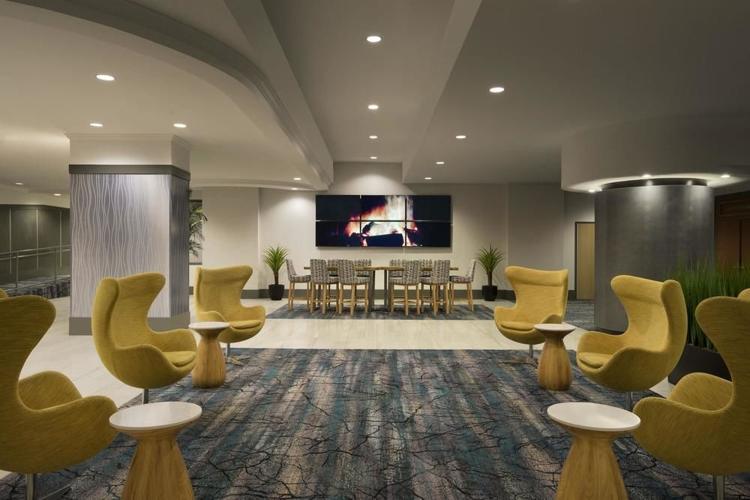 Tailor also briefly dwells on the high-contrast nature of certain of her works: "The black-and-white lounge has made lots of noise. This says a lot about me. I am honest and will be clear upfront: I don't follow all 'the rules' in designing. When I do break the rules and nothing has to be coordinated to match – or mix modern with traditional – again, to create that stamp, that it's your space – there will not be the same ever again in anyone else's house.
"I do love to paint, so I painted chevron patterns on the [lounge] wall instead of applying wallpaper – because it's way swanky."
Tailor has been designated an LEED Green Associate through Washington, D.C.'s U.S. Green Building Council Leadership in Energy and Environmental Design initiative – the world's most widely used green-building rating system, which covers almost all types of building, community and home projects and provides a framework for creating healthy, highly efficient and cost-saving green buildings. She succinctly explains her aesthetic of sustainability.
"Again, my Indian culture inspires me to be sustainable," Tailor says. "It's one step above to bring a healthy and holistic environment to your spaces. My daily life and lifestyle stand on eating fresh, making food from scratch, home remedies – not depending on medication. Yoga, martial arts, breathing fresh air. Trying to reuse, recycle and reinvent as much as possible."
It thus comes as no surprise when she mentions interior design's abiding trials and triumphs. "All renovations are my most challenging and satisfying projects," Tailor says. "Once you see before-and-after pictures, it's mind-blowing. Easy to create any space with a blank canvas, but when you have to turn ugly houses into brand-new, that's what excites me the most to work on."
By any definition, as suggested earlier, Tailor's work brims with wit. (One photo on her website, by way of example, shows her clad in a black- and white-checked topcoat and a dark pork pie, and seated cross-legged on the deck of a steel footbridge, apparently meditating on a black-and-yellow table lamp a foot or so in front of her.)
That wit surfaces exuberantly in her response to an inquiry about what challenge she'd most like to essay in her company's second decade, after Nisha Tailor Interior Design's 10th anniversary next October.
"Take over the world!" Tailor says. "I would love to create custom homes with unique floor plans, with a use of new mixtures of material and finishes. I'm planning to find opportunities to work at the international level with different cultures or go to India. I would love to work on restaurants and night clubs that bring unique experiences to customers."
Nisha Tailor Interior Design, 636-866-7601, nishatailorinteriordesign.com