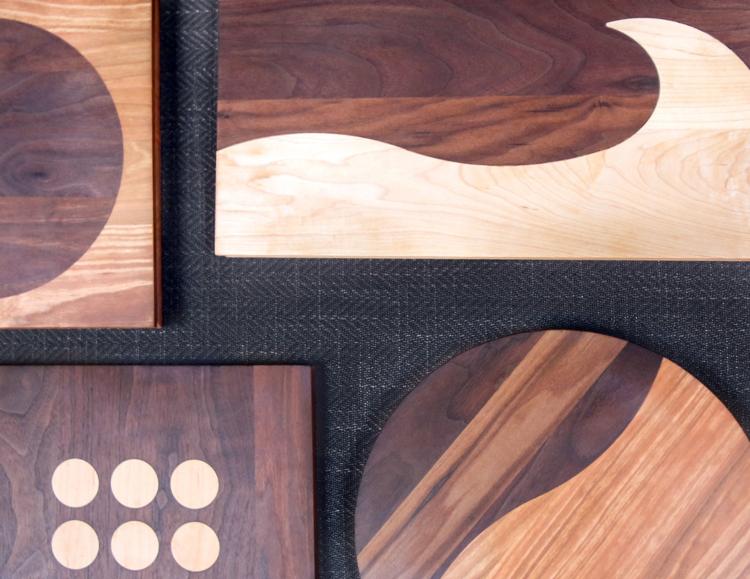 The American architectural giant Louis Sullivan long ago observed that "form ever follows function," but Sullivan never equated functional with boring – an aesthetic distinction epitomized by Steve Souder and Peggy Eng's Creative Edge.
That husband-and-wife team creates common, but uncommonly stylish, items integral both to cooking and to entertaining: cutting boards and serving trays crafted by hand from eco-friendly hardwoods in a solar-powered shop in St. Louis' Fox Park neighborhood.
Regarding an enterprise seemingly dedicated to putting the fun in functional, Eng sketches what she and her spouse each contribute to the pieces – conceptually and practically. "I do the design of each piece, sanding and finishing, and the business end – social media, website, photography, shows, interface with customers, packing and shipping orders," she says. "Steve makes the pieces."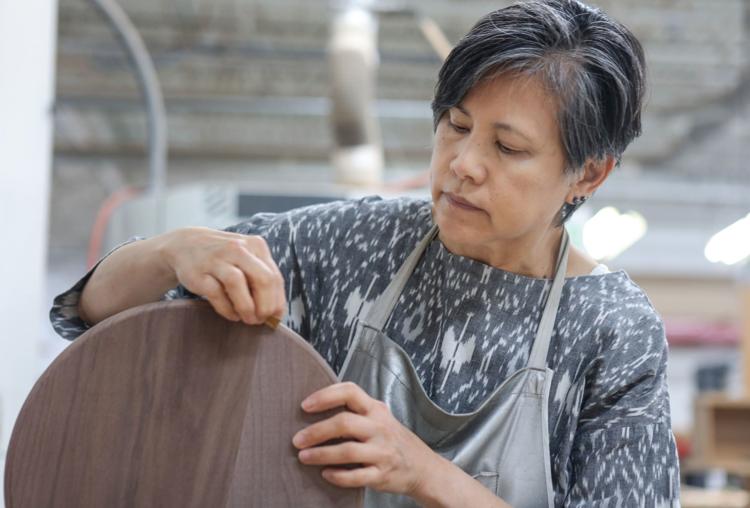 At greater length, Eng explains her and Souder's individual expertise relating to Creative Edge products.
"Steve has over 50 years' experience working with wood – he made his first piece of furniture at the age of 12," she says. "Through Full Circle Design Works, established in the mid-'90s, he makes custom cabinetry, furniture and other wood items. His depth of knowledge of wood is phenomenal.
"I opened my jewelry design studio in 1985 and sold work to galleries, museum shops and boutiques across the country for over 25 years. I took a detour for a few years to do product development with fair-trade artisans in Peru and Cambodia, an enlightening and enriching experience. It also renewed an awareness of repurposing materials and being resourceful."
Eng and Souder offer boards and trays in six distinct shapes: round, square, ovoid, octagonal, "long oval" (pieces resembling an old-school skateboard) and cloud-shaped (pieces joining four circular segments of diverse sizes). Often, the pieces incorporate eye-catching angles and curves – from subtle to severe – and even (Eng's favorite) polka dots.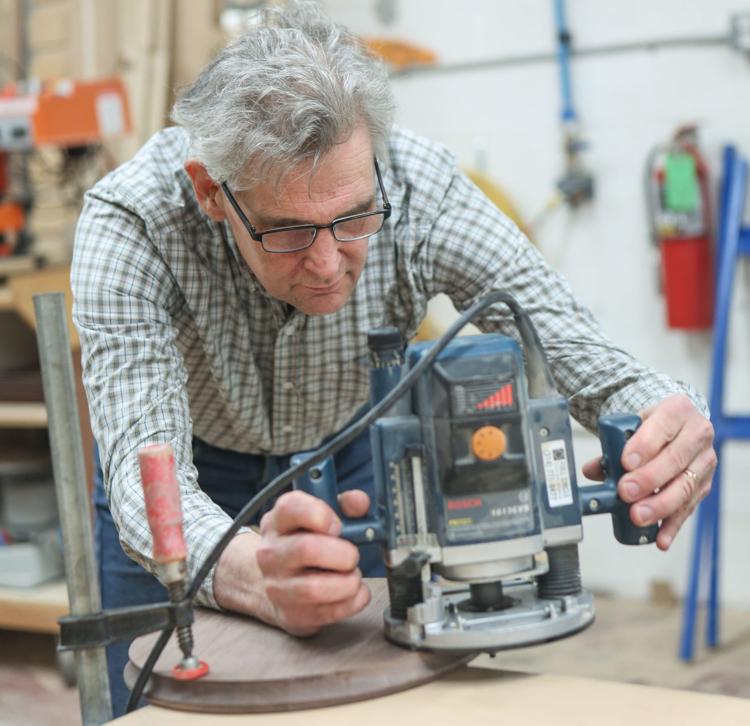 Creative Edge customarily works with cherry, hickory, mahogany, maple, walnut and white oak. "We use the hardwood remnants from other jobs as much as possible," Eng says. "If we don't have enough or any of a wood we need, then we order from our usual supplier. All the woods we use are sustainably grown and harvested.
"Sustainability has been part of our lifestyle for a long time. We want to be responsible about the way we use materials and acknowledge that we have finite resources. At home, we have a big kitchen garden, and we compost our food scraps. At both the shop and home, we recycle, use [light-emitting diode] bulbs as much as possible, [and] keep the thermostats low in the winter and high in the summer. The location of the shop finally gave us the right combination of flat roof space and good solar access, and it was cost-effective."
The time it takes to create a board or tray depends on the individual piece, and Creative Edge employs a five-step process to do so: selecting and prepping the wood; precision-cutting; trimming to size and detailing, as well as drilling holes for any design elements; sanding; and finally, using food-grade mineral oil and beeswax to seal and protect the wood.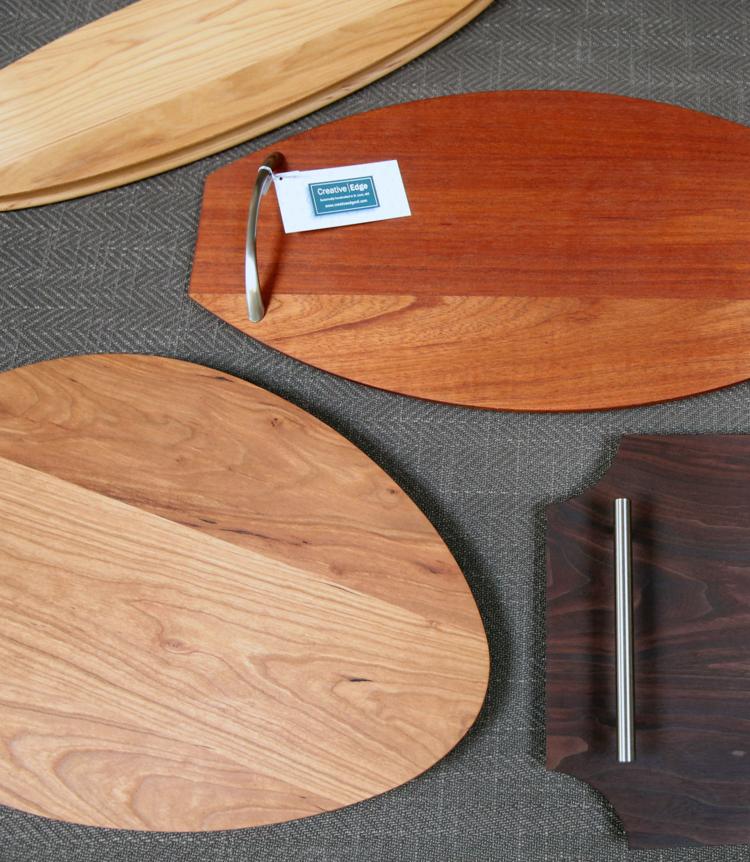 Despite the artistry of the pieces, Creative Edge's prices likely will strike most potential purchasers as eminently reasonable. Boards and trays currently available can be viewed on its website, with amounts ranging from $45 (for the Small Stripes Board) to $179 (for the Spiral Board).
The endeavor also welcomes custom projects, although Eng admits, "Creative Edge is very new, so we haven't had the time yet to make memorable custom pieces – hopefully soon, though!"
Despite that newness – the endeavor launched last June – Eng expresses delight over the positive response to her and her husband's work and sketches their informal plans for Creative Edge. "The polka-dot boards make people smile," she relates with pardonable pride. "We'd like to continue building the accounts we have and increase visibility through social media, trade shows and retail events." All things considered, a sharp plan for a sharp endeavor.
Creative Edge, 2753 Magnolia Ave., St. Louis, 314-705-1069, creativeedgestl.com