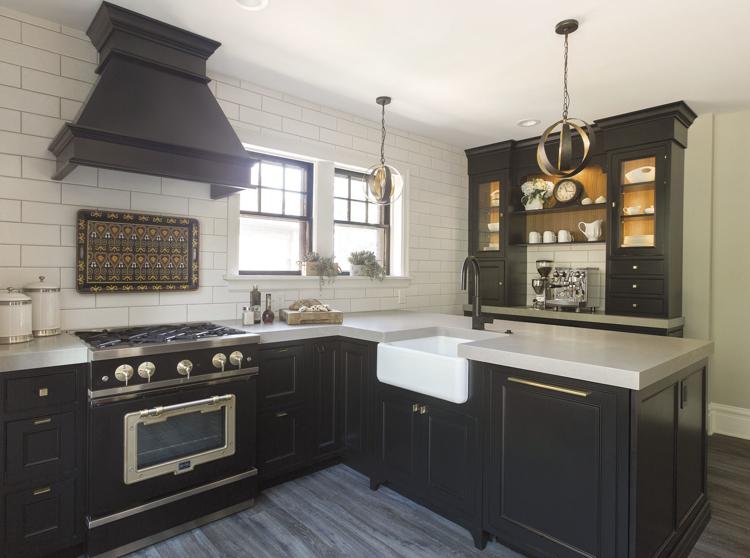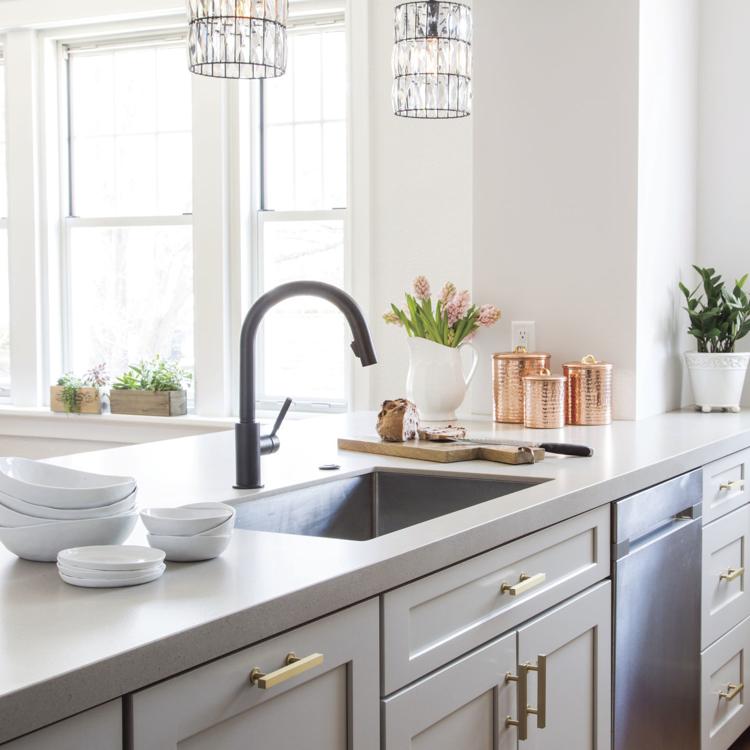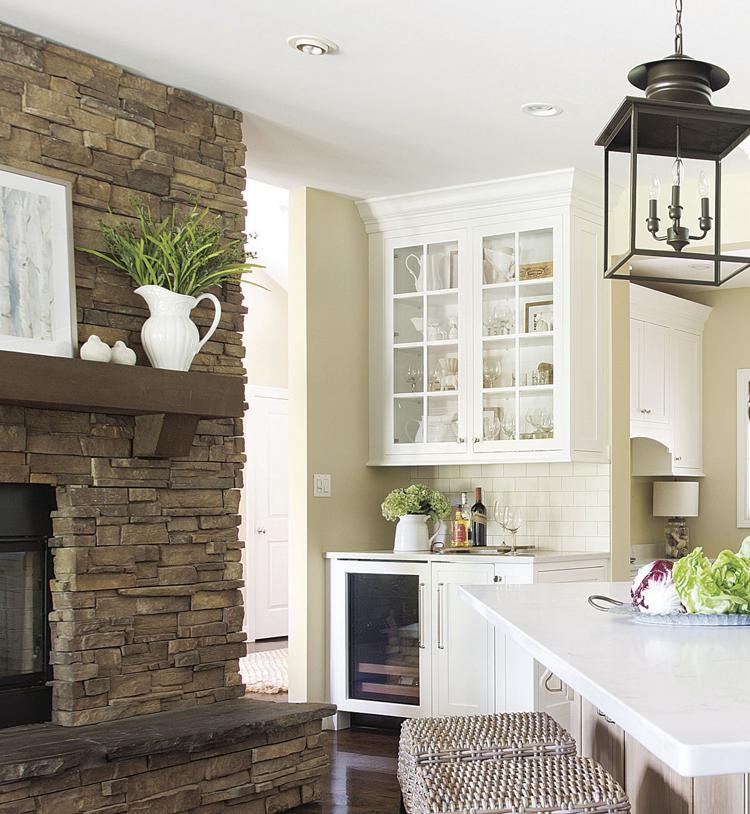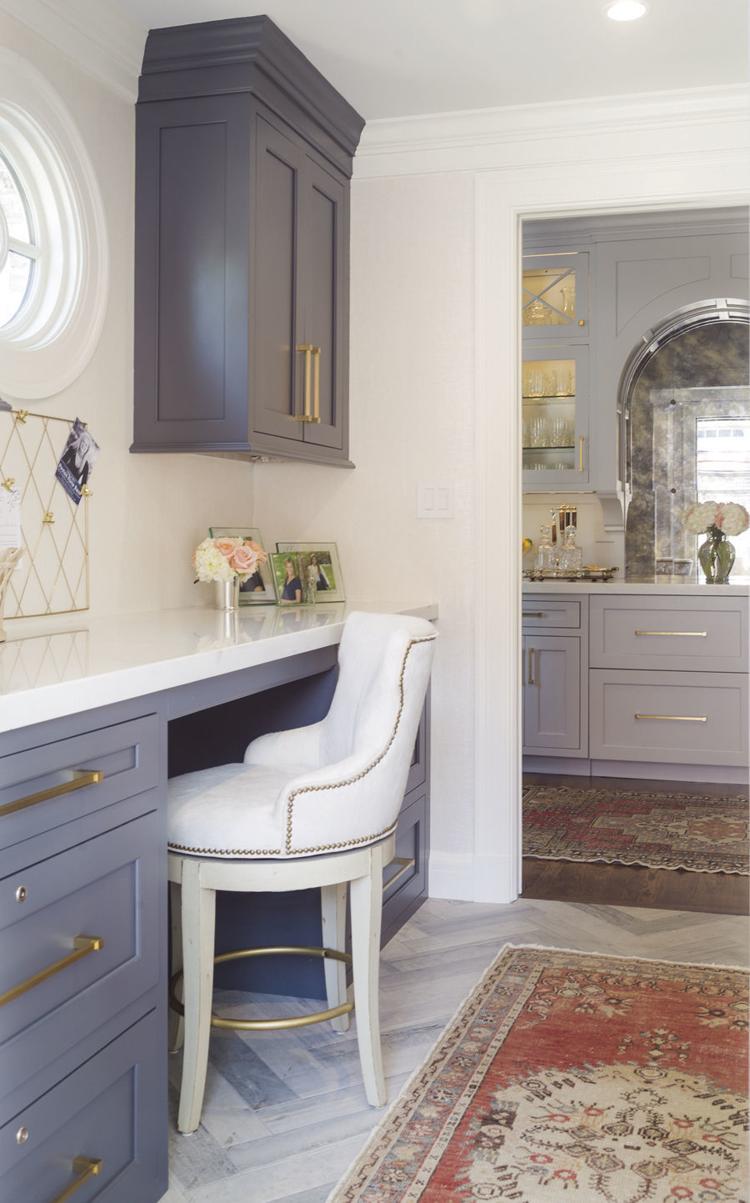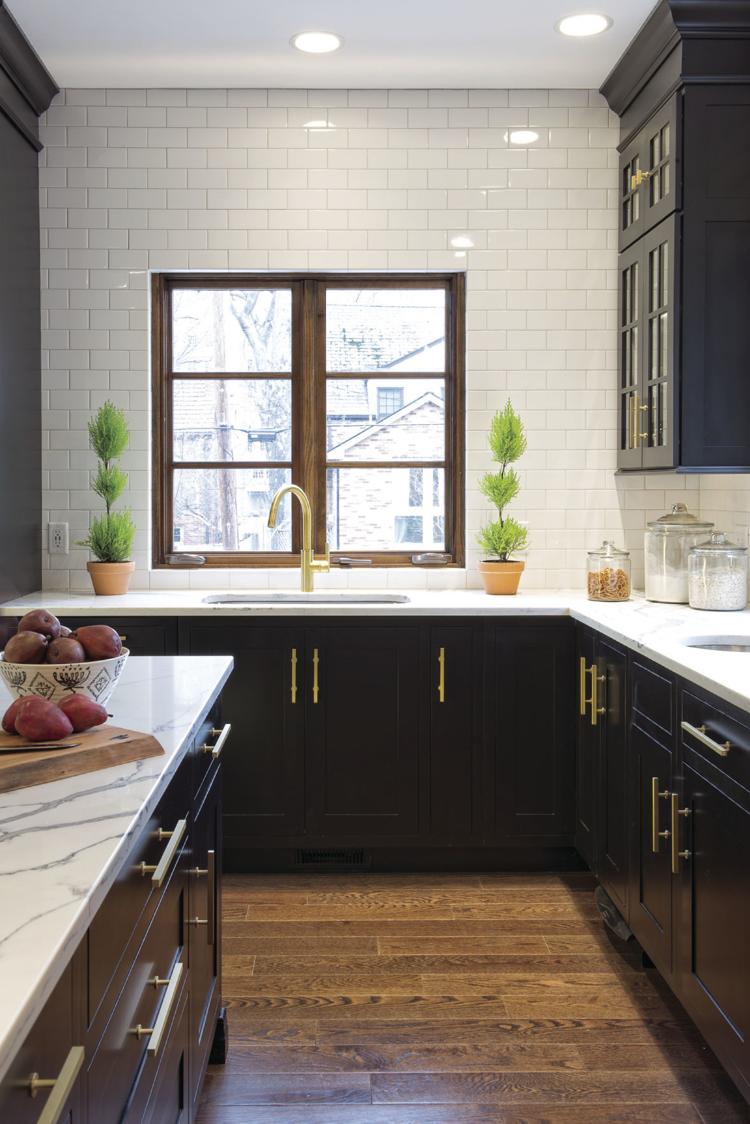 No remodel is the same, and no remodel is ever easy.
The expert design team at Brentwood-based Karr Bick Kitchen & Bath sympathizes with these irrefutable facts, which is why they focus on transforming every space – and the process in general – with minimal intrusions and step-by-step expectations for customers who want to revamp, refresh and renovate.
Founded after the merger of two companies, Karr Bick Kitchen & Bath's roots in the regional community date back more than 60 years. A second generation of owners merged Bick Kitchens and Kitchens by Karr into one company, which was later purchased in 2006 by wife-and-husband duo Jenny and Todd Rausch, who combined their kitchen and bath design and installing experience to serve clients in the region.
"We have remodeled things the company did decades ago," says co-owner and lead designer Jenny Rausch when discussing projects that the company had previously remodeled before she and her spouse took over. "To me, this company is one hell of a fighter to have survived the ups and downs of the industry and the economy. Working in construction is not for the weak of heart."
Winning at this year's LN Design Awards in the kitchen category, as well as surviving six decades in the industry, certainly proves Karr Bick's mettle. As its name suggests, the business specializes in kitchen and bath remodels, in addition to what the couple dubs "whatever spaces," which can include everything from a bar to an office to a laundry room.
"Our name became too long to say – 'Kitchen & Bath & Laundry & Desks & Bars & Basements' – so we say 'wherever,'" Rausch jokes.
Karr Bick primarily focuses on areas where its team can build in cabinetry, which is why kitchens and bathrooms (and wherever else) are so essential to its business. Clients expect a custom experience from their remodeling company, and Karr Bick is dedicated to delivering just that. The company maintains a "nothing ordinary" attitude where the mundane and typical are as ghastly as an unfinished job.
"I don't have a single person on staff [who] likes the ordinary," Rausch says. "So, whether it's interacting with clients and contractors, designing the space or problem-solving from start to finish, we do our absolute best. We try to leave nothing on the table."
One of the key ways in which Karr Bick differentiates itself is by helping its clients navigate through the often-painful remodeling process. The company understands that kitchens and bathrooms are everyday spaces and offers perspective with extensive step-by-step walk-throughs on its website.
"We set up temporary spaces and try to offer perspective," Rausch says. "We try to help people see the finish line [and] let them know it's worth it."
Karr Bick's "nothing ordinary" remodel process includes six steps: inspire, design, select, purchase and prep, install, and live. Each stage outlines what clients can expect, typical time frames, tips on interacting with the construction crew and plenty more.
Karr Bick's designers are well-versed in popular styles, as well, and can help clients make decisions even if they're sure they already know what they want in their redesign.
"Lots of brass, brass, brass – did I mention brass?" says Rausch with a laugh on the topic of what's trendy. "We also mix a lot of materials together – wood, metals, fabrics and stone – then throw in some wallpaper to finish it off."
Current industry trends aside, accents and finishing touches are always essential when it comes to renovating or remodeling any part of your home.
"Forgetting the details is like walking out the door without shoes on," Rausch says.
As for her favorite job, Rausch doesn't show preference.
"We get to do some pretty amazing projects around here; it's hard to pick a favorite," she says. "I think I have favorite people over projects. People who show gratitude and grace throughout the experience are very bucket-filling."
The gratefulness truly shows. Karr Bick is expanding its design team, as well as investing in its showroom, two efforts that Rausch and company expect will prepare them for the next 60 years serving the area.
Homeowners can browse Karr Bick's portfolio by visiting its website at karrbick.com, as well as schedule a free project consultation. The showroom is open 9 a.m. to 5 p.m. Monday through Friday and Saturday by appointment.
Karr Bick Kitchen & Bath, 2715 Mercantile Drive, Brentwood, 314-645-6545, karrbick.com