Trend watchers everywhere take note: The color of 2020 is officially Pantone's Classic Blue.
Pantone, the design industry's color authority, gets back to basics with this year's selection of the enduring, elegant hue – chosen for its ability to evoke both nostalgia for the past and optimism for the future.
"We are living in a time that requires trust and faith," stated Leatrice Eiseman, executive director of Pantone's color forecasting unit, The Pantone Color Institute, in a press release. "It is this kind of constancy and confidence that is expressed by PANTONE 19-4052 Classic Blue – a solid and dependable blue hue we can always rely on."
Each year's chosen color – taken from the Pantone Fashion, Home + Interiors Color System, the most widely used and recognized color standards system for fashion, textile, home and interior design – inspires new global trends in art, travel, technology and all areas of design.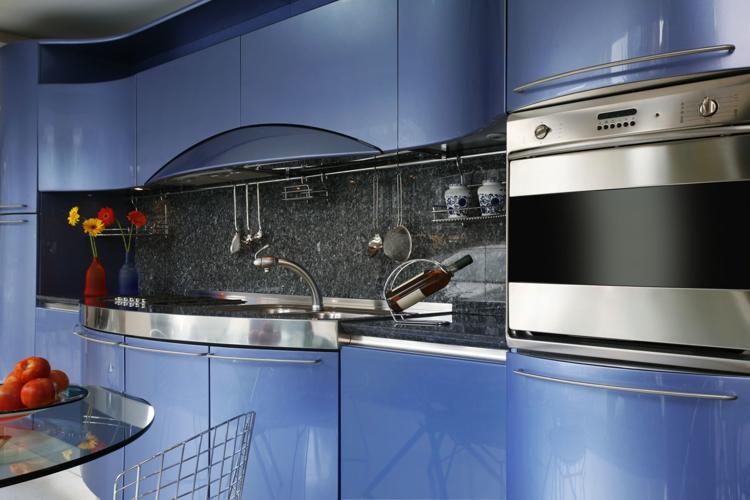 With Classic Blue, Pantone aims to lay the foundation for a new era. A bold departure from last year's pigment – Living Coral, an animated, life-affirming shade of orange – Classic Blue, which recalls the deep sea or the sky at dusk, is soft yet solid, promoting comfort and clarity in thought and eliciting empowerment for building a foundation for the future, according to Pantone.
Metro area interior designers agree that refreshing your home décor with the traditional, tranquil Classic Blue should be ideal for ushering in this new era.
Ken Stuckenschneider, principal designer at Ladue-based Stuckenschneider Decoration & Design, says using Classic Blue is a beautiful way to renew traditional interiors for the year, from creating refined living areas to regal dining rooms to restful bedrooms. "Classic Blue is a wonderful color that is traditionally balanced with white and paler, lighter blue," he says. "The best illustration of this is the classic blue-and-white Chinese porcelain and Dutch ceramics. A lacquered room, in this color, would be a beautiful background for a blue-and-white collection."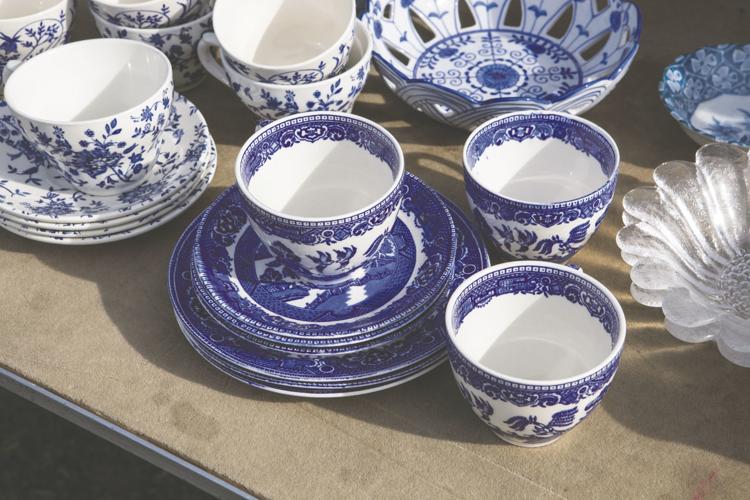 Teddy Karl, principal designer at The Great Cover-Up in Ladue, agrees that the chosen blue hue fits a variety of elements from fine ceramic accents to luxury wall coverings. "Classic Blue is one of my favorite colors to decorate with," he says. "I love to incorporate blue-and-white transferware and import pieces into my projects. Wallpaper patterns in blues and whites also have been popular lately."
Home décor accessories in Classic Blue can do wonders, adding a perfect pop of color to any space, Karl notes. "A gorgeous blue-and-white lamp is a great accent to the Classic Blue palette," he says.
Classic Blue's radiant, reflective tone and promising protective essence make it a strong, stable color to anchor any interior, offering a reassuring presence that instills calm, confidence and connection, according to Pantone. For that reason, designers foresee painted walls and wallpapers featuring the shade in a variety of living spaces, while the hue's peaceful presence creates a refuge in bedrooms, and its unexpected boldness also can spark creative, confident interiors through a range of materials, textures and finishes.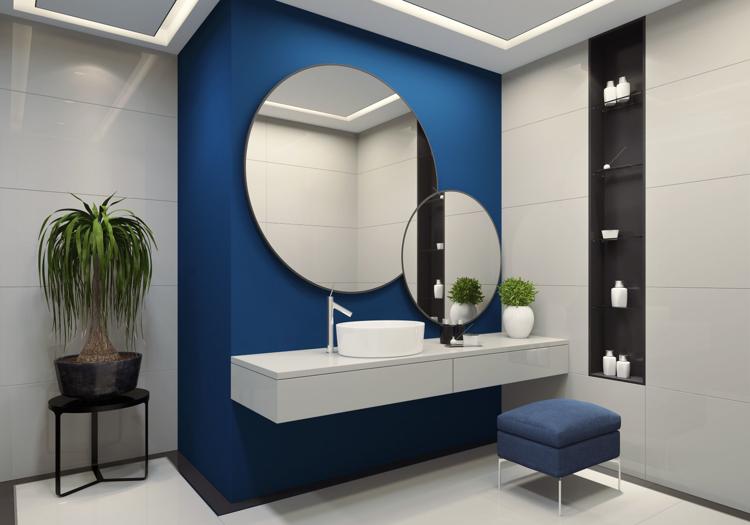 "The Pantone Color of the Year highlights the relationship between trends in color and what is taking place in our global culture at a moment in time, a color that reflects what individuals feel they need that color can hope to answer," Laurie Pressman, vice president of The Pantone Color Institute, stated in a press release. "As society continues to recognize color as a critical form of communication, and a way to express and affect ideas and emotions, designers and brands should feel inspired to use color to engage and connect."
Pantone's Classic Blue functions as both a nostalgic and renewing hue for the new year. So whether your sense of style embraces the traditional or the contemporary, get ready to utilize this dependable pigment to rejuvenate your abode for the forthcoming era.
The Great Cover-Up, 9708 Clayton Rd., Ladue, 314-995-5701, greatcoverupdesign.com
Stuckenschneider Decoration & Design, 9785 Clayton Rd., Ladue, 314-726-2000, stuckenschneider.com
Pantone, pantone.com