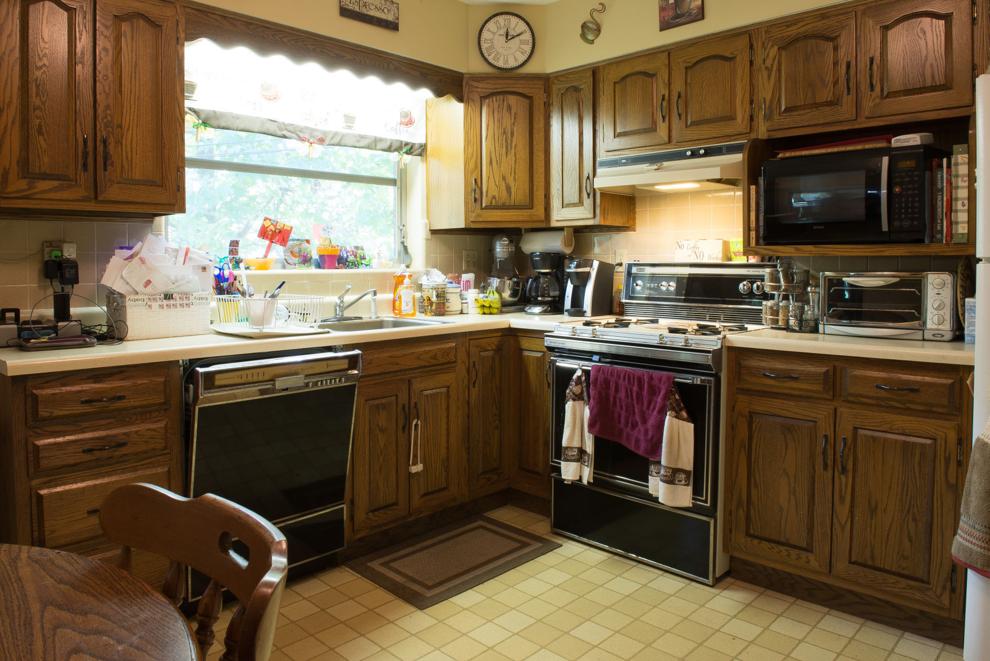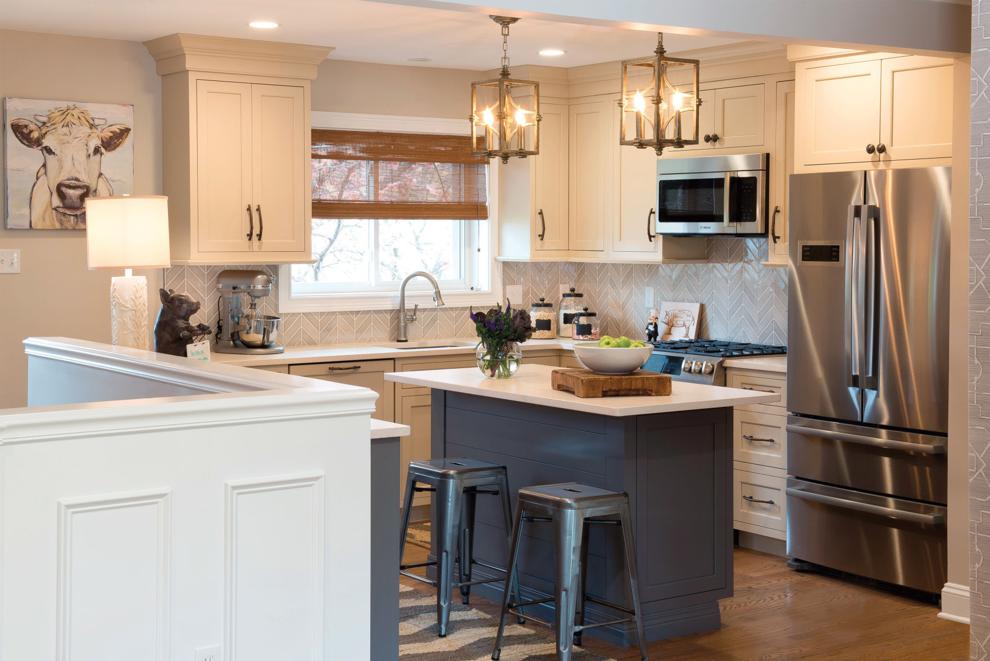 Award-winning actress Jenna Fischer recently surprised her sister, local teacher Emily Elmore, with the gift of a lifetime: a dream home makeover.
Fischer – a St. Louis native and actress best known for playing Pam Halpert (née Beesly, of course) in the hit TV sitcom The Office – worked with Brentwood-based Karr Bick Kitchen & Bath and home remodeling and interior design website Houzz to transform the interior of Elmore's ranch-style brick home in Ballwin. The collaboration was filmed for an episode of My Houzz, an online video series featuring celebrities renovating a loved one's home. In the episode, Fischer calls Elmore her hero, noting, "I want to do this for Emily because she does so much and she asks for so little."
Fischer hand-selected the home remodeling and design firm of Karr Bick from the Houzz website to help her modernize Elmore's outdated living room, dining room and closed kitchen into an open, light, family-friendly space. "Jenna looked through the Houzz profiles of St. Louis designers, and she talked to me and we clicked," says Jenny Rausch, president and designer at Karr Bick. "We were lucky enough to be chosen."
With the help of the Houzz website and design apps, Rausch and Fischer collaborated on a redesign plan for Elmore's home, which was designed by Fischer and Elmore's grandfather and was the childhood home of their father, as well as the host to many Fischer family events through the years. "Four generations of Fischers have lived in this house, so this renovation was incredibly special to all of us," Fischer says in a press release from Houzz. "Houzz helped me create my sister Emily's dream home that's perfect for her family. I used Houzz for everything from getting ideas to finding a designer with great reviews and beautiful work to buying amazing products, and it made the process so much fun."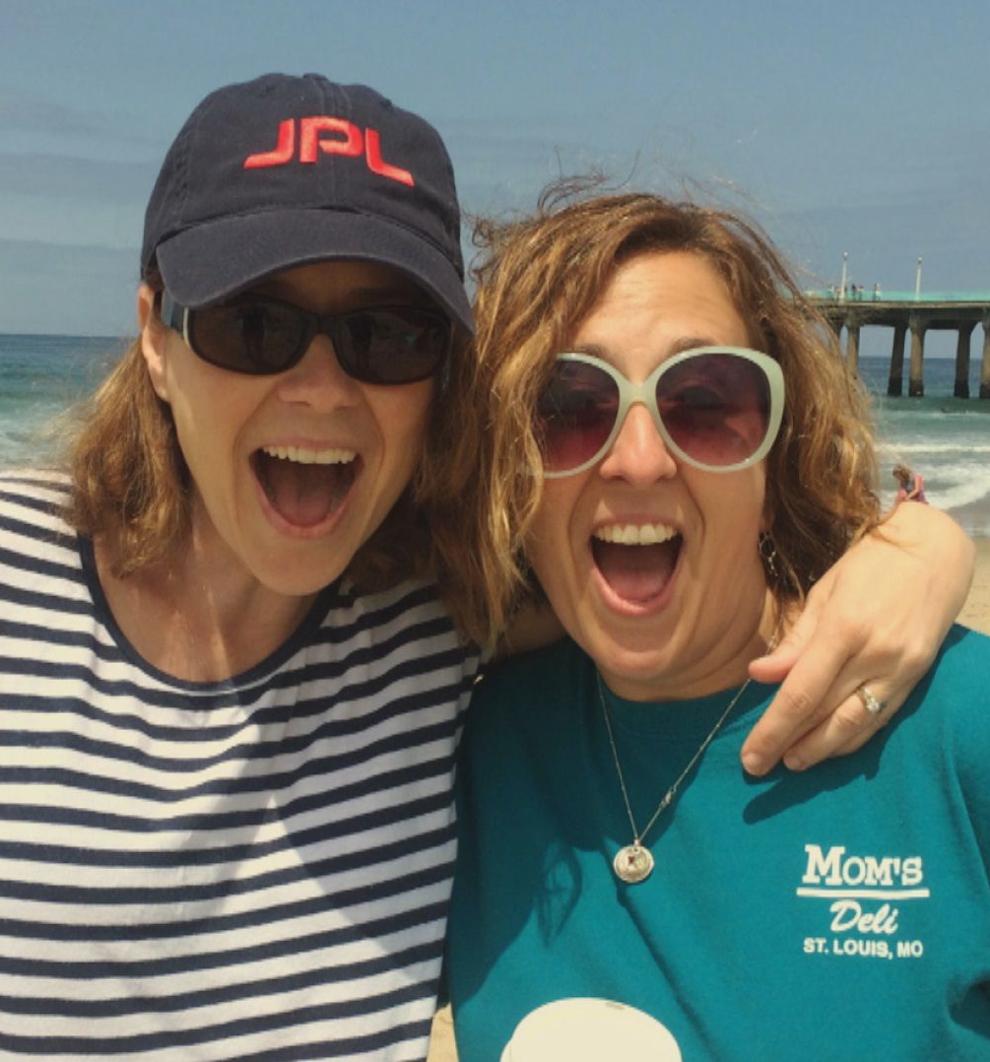 During the eight-week remodel, the Elmore family moved out of their home to keep the extensive makeover a secret, Rausch says. "We didn't want to give away the extremes we were going to," she says.
The goal of the project was to honor the home's history while making it modern and functional for the young Elmore family, Rausch says. "Jenna's motivation was to enhance the lives of her sister, Emily; her [husband, Dwight; their 7-year-old daughter, CeCe; and 3-year-old son, Eddie]," she says. (Some fun facts for fans of The Office: Some of Fischer's family members share names with characters from the show – her father, Jim; brother-in-law, Dwight; and niece, CeCe.)
To incorporate Elmore's love of the beach, Karr Bick implemented a bright and happy coastal design, with natural textures and colors, from sandy hues to pops of sunny yellow and sky blue. "We wanted to give it that feeling of escape, like a vacation," Rausch says.
The biggest change was opening up the house, which included tearing down the walls between the kitchen, living room and dining room. "This way, Emily can be cooking in the kitchen, and she can still see the kids doing homework or playing in the dining room or living room," Rausch says.
Karr Bick also had to address multiple issues in the kitchen, from old, broken appliances to lack of countertop and storage space, Rausch explains. The firm's solution: installing new stainless steel appliances, custom cabinets and stunning, spacious, manmade quartz counters. Sparkling pendant light fixtures suspended over a newly installed island and shiny chevron-shaped tiles on the backsplash serve as spectacular finishing touches in the space.
In the dining room, Karr Bick added a reclaimed wood table and complementary hutch, gray storage cabinets and bronze pendant lighting. And in the living room, the firm installed a new modern front door and a picture window, recessed lighting, a reclaimed-wood fireplace mantel and accent tables, geometric-patterned gray wallpaper, blue-and-white-checkered curtains, and new furniture and accents, including a slipcovered sleeper sofa and coastal-themed throw pillows and accessories.
All the while, Karr Bick retained the space's homey feel in the form of framed family photos and artwork by the Elmores' kids. "It feels like it has that relaxing ocean luxurious feel in a homey home for kids," Fischer says in the My Houzz episode.
When the final renovation was unveiled, Rausch says it was a touching moment, complete with shock, excitement and tears. "Jenna walked her sister into the house and peeled [Emily's] hands back from her eyes," Rausch says. "Emily's reaction was 'Oh, my God, I love it. I think it's just going to make life so much easier … It still hasn't sunk in that this is my house.' It was hard for her to soak it all in. It was very rewarding."
Rausch says she loved the whole experience of working with the Fischer family and Houzz. "It was a fun, amazing ride," she says. "We use the [Houzz] app and website all the time, and our customers do, too. It was great to see it all come together."
Like the Elmore family, many people have sentimental attachments to their houses and wish to refurbish them into dream homes, rather than moving, Rausch notes. Any given remodeling project with Karr Bick, Rausch says, begins with a survey of the house. "We see what's working and not working with the layout and design, find out the [homeowners'] wants and needs, and look at Houzz idea books," she says. "Then we talk about budget and [how] to get the most bang for their buck."
The Elmore home redesign certainly ended with a bang. To view the full episode, click here.
Karr Bick Kitchen & Bath, 2715 Mercantile Drive, Brentwood, 314-222-0967, karrbick.com