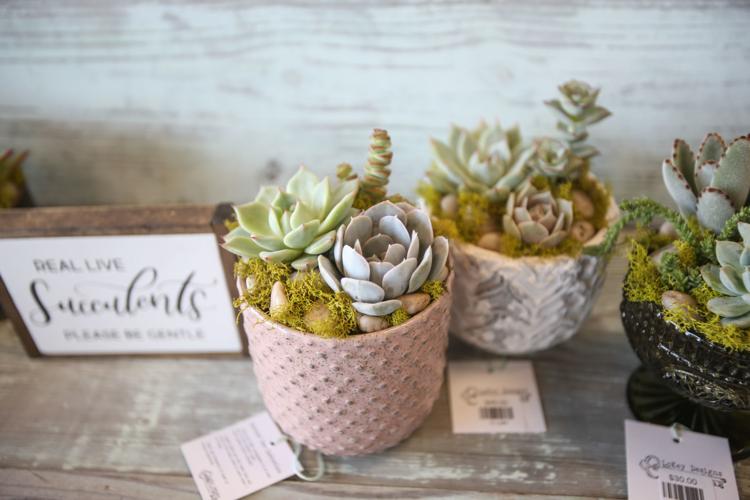 Laura Dooley can partly thank the short shelf life of cut flowers for her entrepreneurial success. Near the end of 2015, she decided to craft six succulent arrangements as a longer-lasting alternative to flowers around the house. After Dooley shared images of the finished products on social media, a few friends asked her to host private parties teaching them how to make their own succulent masterpieces. Two successful get-togethers later, and her brother brought up the next logical step: Why not take the classes public?
LoKey Designs, Dooley's then self-taught floral side gig, became an after-work focus. The first public class was held in March 2016 at The Heirloom Room off Cherokee Street in St. Louis with just five attendees. "They had the most dreamy greenhouse off the back [where] the owner allowed me to set up ready-made arrangements to sell, teach classes and use as a workspace on the weekends – I was in heaven," Dooley says. "I set up a beautiful spread of natural elements, containers to choose from and a tray of succulents. I felt something in me light up like it never had before. I couldn't wait to teach another class."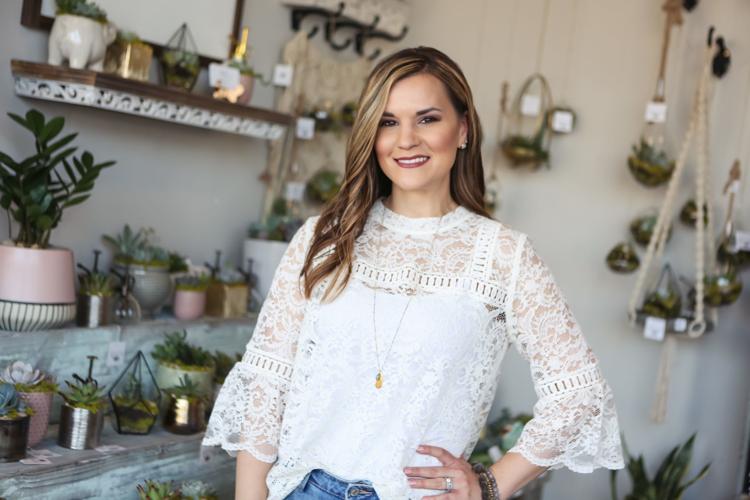 For the next two years, Dooley held private and public hands-on succulent planting classes, retailed her ready-made arrangements in area stores and made custom orders while maintaining her 9-to-5 job in marketing. But when she found out she was expecting her second child, Dooley decided it was time to focus on turning that passion project into her full-time business – a step she says had always been her "big, far-off dream" that would allow her to spend more time with her children.
"Within those months leading up to my son's arrival, I booked as many events and classes as I possibly could," Dooley says, mentioning she promoted the brand whenever she was out and about. "I started to live my business daily in everything I did. Talking about it on a daily basis gave me an incredible boost of confidence to make it happen – even if it was just explaining why I'm buying so much soil to the lady at the garden center."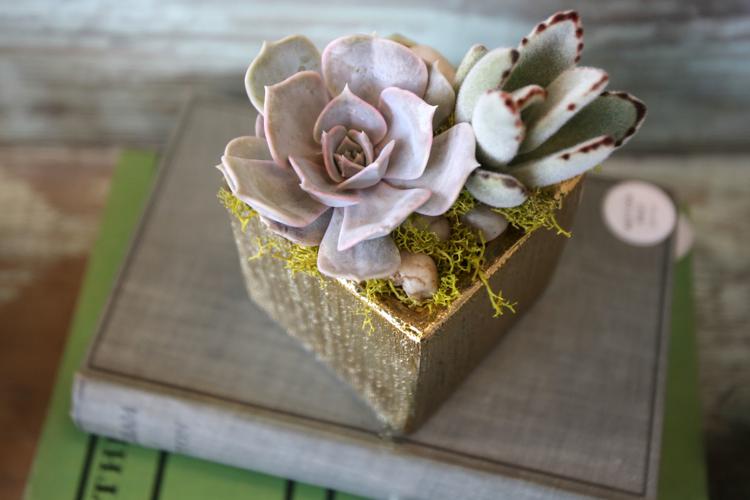 Through word of mouth and her social media following, Dooley says she was able to gain a momentum that helped turn LoKey Designs into her new career last November. Classes are held throughout the area at locations like breweries and coffee shops, with tickets going for around $35. In addition to its classes, creations by LoKey Designs can be found for sale in St. Charles' Joys Collective Market and RF Home Co. in Kirkwood. A gift-ready DIY Succulent Kit ($35) is also available in the LoKey Designs online store, and Dooley accommodates custom orders, including special events.
The DIY succulent classes are peaceful and calm – working with the soil seems to relax the group, says Dooley. When guests arrive, they find an Instagram-ready table of materials and necessary supplies. This includes one succulent of an attendee's choice (as well as the tools, container, soil, rocks and moss) with more available for purchase. Dooley then leads the group through the proper planting process, providing all information required to help the succulents thrive at home. With these easy-to-maintain plants, Dooley says she tries to help self-proclaimed "plant killers" learn to harness their inner green thumb.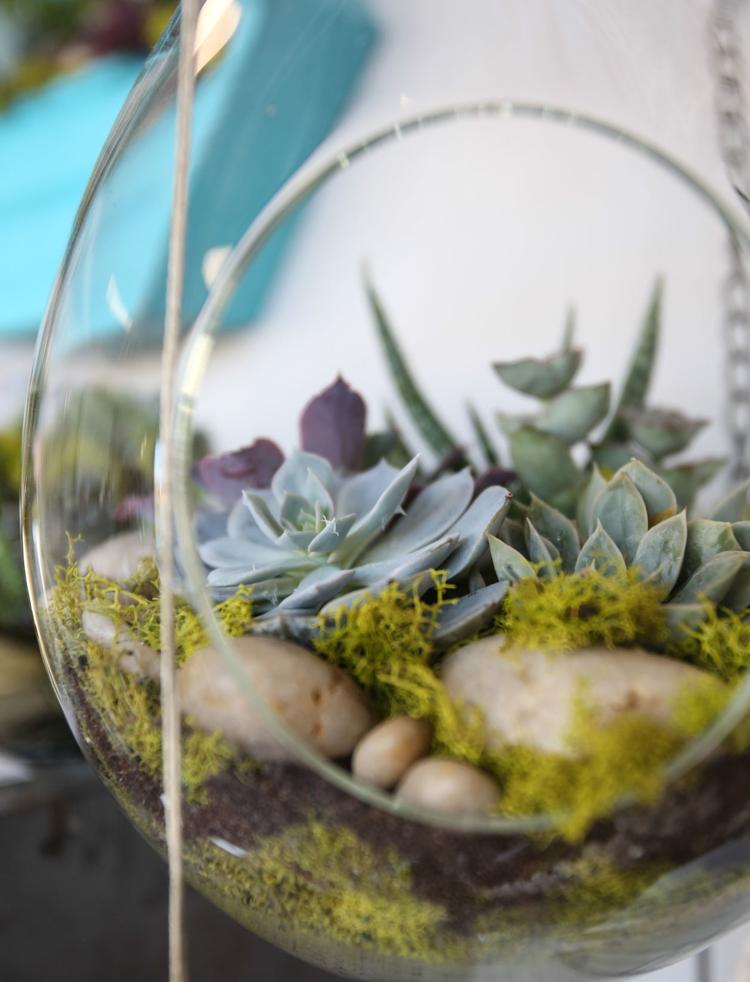 "I learned so much just through handling succulents myself: caring for the arrangements in my retail locations, fielding questions from customers and helping people post-purchase to troubleshoot succulent care," Dooley says. "Nearly everything I learned about succulents was by working with them. I read some tips and common practices along the way, but so much of what I teach in my classes now was learned through experience."
With LoKey Designs as her full-time gig, Dooley explains she has already reaped the benefits of more time to focus on the business. This means more bookings for both public and private classes, custom client orders and an extended retail presence.
As her business expands, Dooley says she would eventually like to work out of a dedicated LoKey Designs space. Working from home is great while her children are young, but she says a location with a work and event space – plus room for a greenhouse, inventory and a build-your-own succulent bar – would be ideal.
"It's a huge goal, and I have no idea how it will happen," Dooley says. "I just keep working toward it little by little, every day. I am so grateful I get to share my plant love and look forward to all the ways I can continue to grow in the future."
LoKey Designs, 636-299-2370, lokeydesigns.com