In October 2016, Jason and Jenna Siebert learned their beloved bakery, The Sweet Divine in St. Louis' Soulard neighborhood, had caught fire.
"We almost lost the building," Jenna Siebert says. "It was a commercial bakery on the first floor, and then the second floor is an apartment. There was so much damage; they took the downstairs down to studs. We had to make a decision about whether to rebuild the bakery."
The pair says it took only a couple of days to decide that they'd rebuild the bakery, but bigger and better than before. However, instead of hiring out, Jenna Siebert herself would dominate the design.
"I kind of just set that goal, and I told J, 'Let's do this!'" Jenna Siebert says. "That, honestly, pretty much jumpstarted J&J Design Team."
She designed not only the inside of The Sweet Divine – a light, bright and stunning space to showcase and enjoy tasty treats – but also the apartment upstairs – a glamorous open-floor plan loft that is flooded with natural light and a flawless finish of grays, golds and a touch of boho chic that the Sieberts now rent as an Airbnb known as the Gold Door Loft.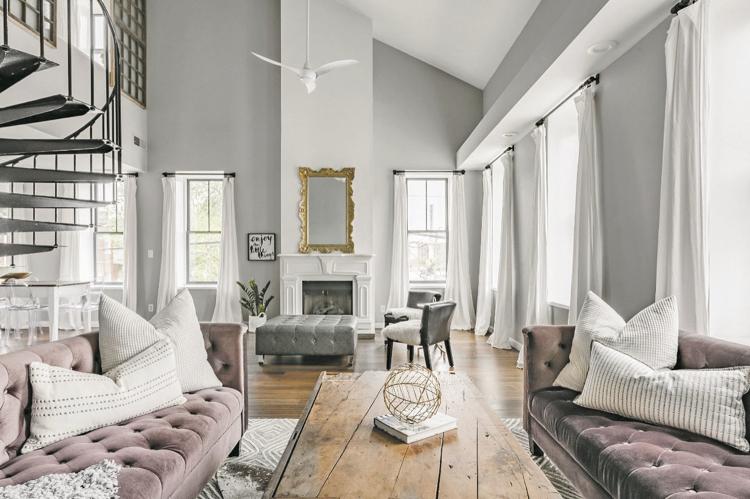 "When the fire happened, she really took the opportunity to grab that and say, 'I'm going to redesign this entire space from the bottom to the top – the apartment, all of it,'" Jason Siebert says. "She just kind of waved a wand."
The process and the finished product, of course, confirmed Jenna Siebert's call toward design.
"I was like, 'Oh, my gosh, I absolutely love this,'" she says. "I want to move forward and really do this as a side hustle, and see what happens and just put it out there. … I've always loved decorating and buying furniture, and rearranging and repainting, so that's always been in me as a small child."
Jenna Siebert says she had J&J Design Team business cards made and created a website – and word of mouth began.
"People found me through the J&J Instagram page," she says. "And so then it kind of started from that, really."
J&J Design Team's services include interior design and styling, home remodeling, Airbnb styling and e-design (for those clients who live far away or aren't necessarily interested in a one-on-one consultation).
"You have to have that connection with your client," Jenna Siebert says. "I meet with them, see what services they want and make it happen."
Jenna Siebert says she often creates private Pinterest boards for clients in order to share ideas back and forth to aid in jumpstarting jobs and sparking inspiration.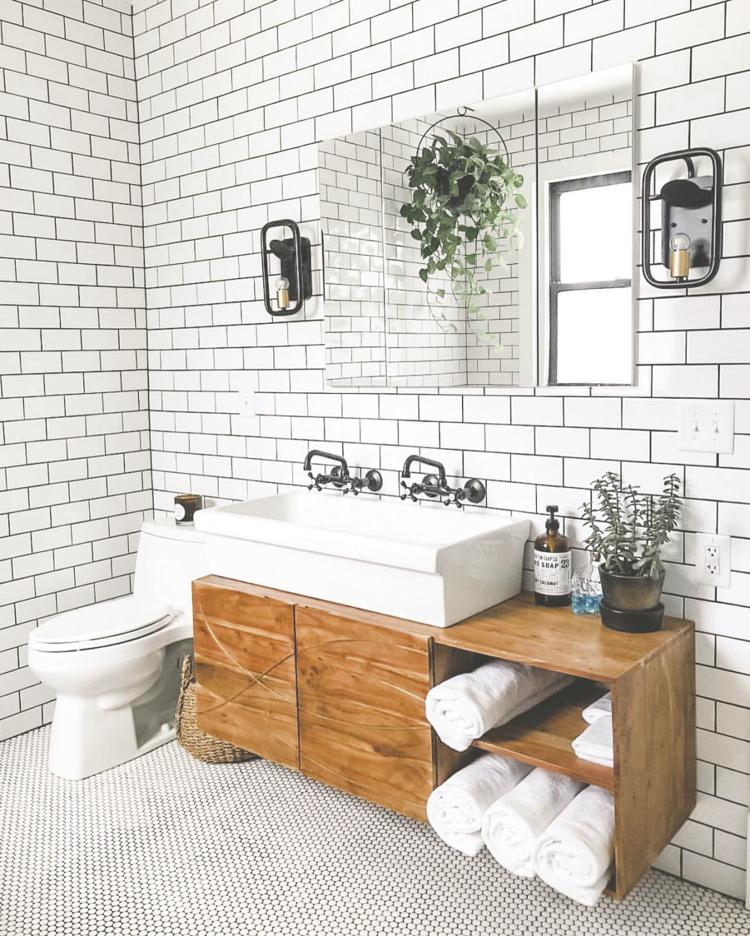 "It's really when I meet the client and just get a feel for their personality and their style – that's the inspiration right there," Jenna Siebert says. "What colors do you like? How do you want your space to feel when you walk in? Just getting all of that and creating the perfect vibe for their space. I try to find inspiration literally everywhere, but I do a lot of just perusing and scouring Pinterest and Instagram. You can nail down what style they are really wanting."
Although Jenna Siebert will obviously cater to a client's desire in terms of style, her personal style leans toward what she calls "relaxed."
"Kind of that Cali vibe, kind of boho," she says. "I've always been really drawn to the bohemian style – just earthy, trying to get plants in every space you can."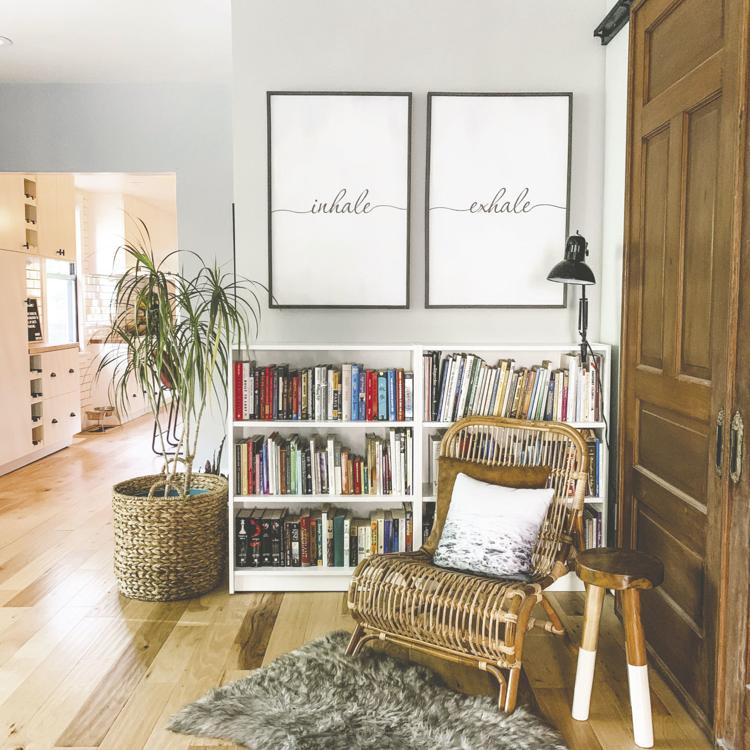 From the initial consultation, Jenna Siebert creates mood boards and then uses software to create a virtual space. Then the shopping and installation take place.
"As far as the install goes, it is cool to see that transformation happen," Jason Siebert says. "Most of the time, she [Jenna] is styling places, doing furniture – stuff like that doesn't really require a whole lot of me, and even when it does require me with the hands-on portion of it, she has designed all of it, picked out all of the finishes and all the stuff, so all I've got to do is install. J&J Design is 95 percent Jenna and 5 percent me."
Despite the proclaimed percentages, the pair agrees they love working side by side in their latest endeavor.
"We love doing this," Jenna Siebert says. "It's one of those dream jobs that has been in the back of my head that's finally like, 'Oh, my gosh, I'm doing it now, it's happening. Why did I wait so long?' Things just happen, and it's all about timing."
Talk about the sweet divine.
J&J Design Team, 314-229-9420, jandjdesignteam.com