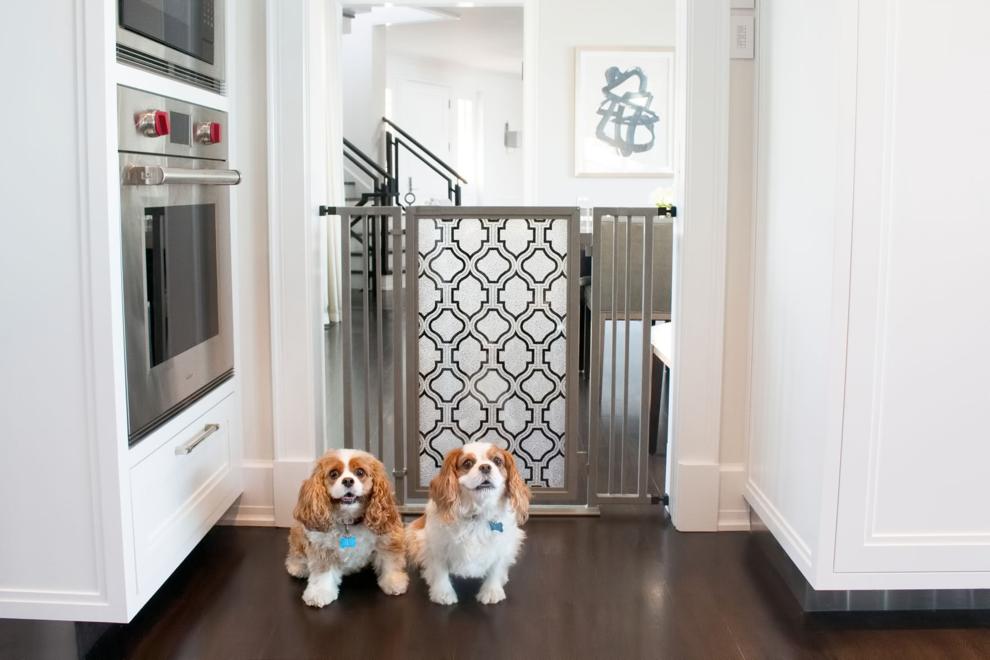 When Donna Potter was mothering a household filled with four young kids and two dogs, she needed a safe way to protect every member of her family, as well as her luxuriously renovated 19th-century Victorian home.
As a result, the Edwardsville, Illinois, mother set out on a search for functional – and attractive – baby and pet gates, but she came up empty-handed. Although the roadblock was frustrating, it sparked an idea. "I designed a see-through gate and had my builder construct it," Potter says. "I fell in love with the idea."
In 2015, Potter brought her idea, Fusion Gates, to market. The company offers safe – and aesthetically pleasing – baby and pet gates with interchangeable screens to complement even the most upscale home décor. "The gates are meant to enhance your space, like a work of art in your home," Potter says.
The gates themselves, which are made of lightweight aluminum and scratch-resistant polycarbonate materials, come in black, white, pearl and satin nickel. Fusion Gates' truly unique feature is its interchangeable screen designs, which are inspired by trends in luxury stores, high-end hotels, historic to modern architecture, and stunning nature scenes. Among the most popular designs are Willow Branch, Trellis and Modern Lines, a multicolored modern vertical-line pattern.
Fusion Gates also offers complimentary consultations and, for an additional fee, custom screen designs. "One dog hotel wanted its logo on [the screen], another customer wanted a photo of their dog on it, and some customers want a different color of one of our designs," Potter says.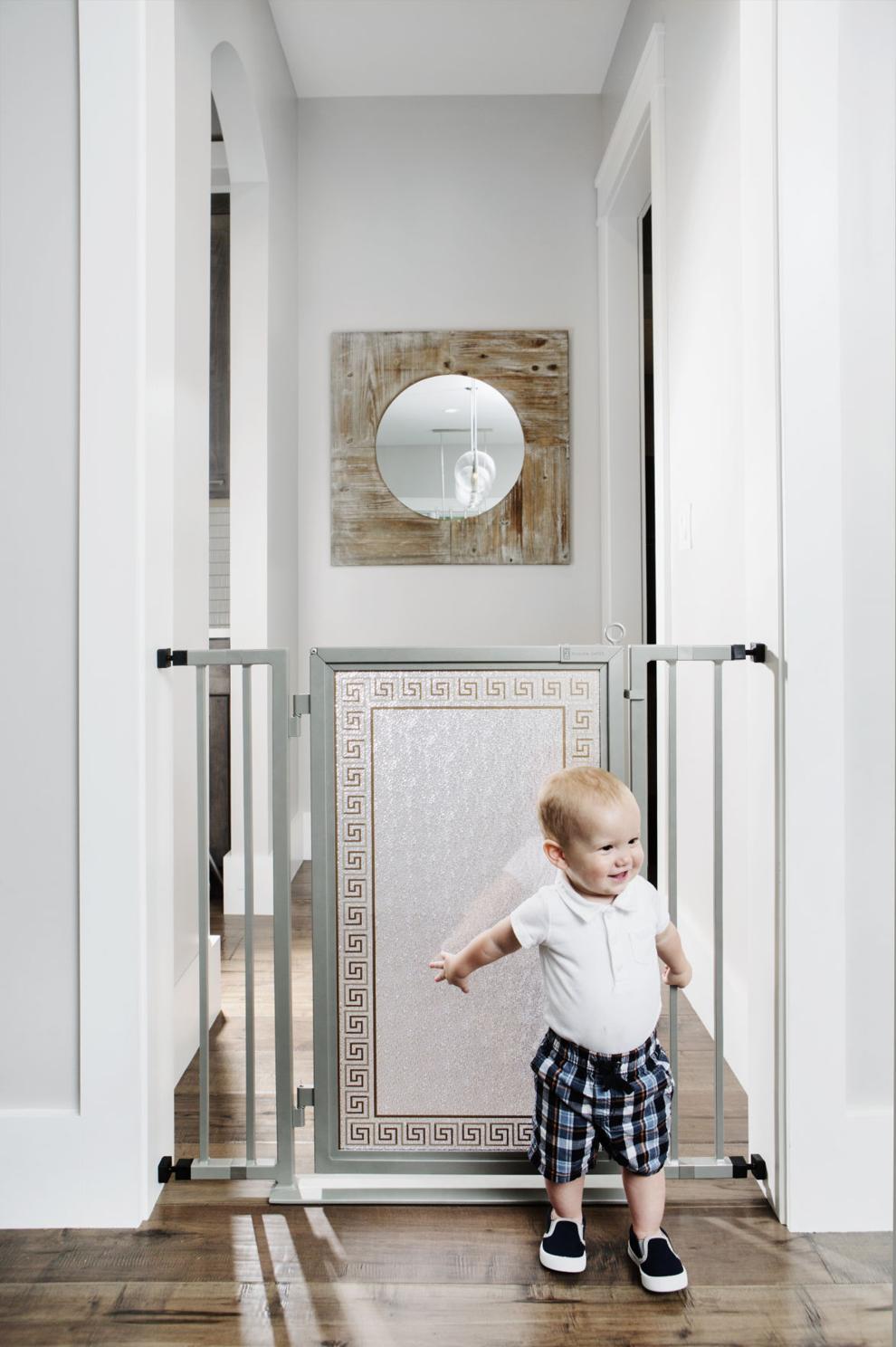 The gates are meant to complement the character of your home, according to her. "It's more of a home accessory," she says. "We call it a portal to harmonious living." That's because design can affect your feelings, Potter notes, adding: "One thing we feel really strongly about is mental wellness. I would feel terrible looking at the black-barred gates in my house. It was sending this subliminal message that I was trapped." Rather than a sign to "keep out" or "beware," Potter wants Fusion Gates to be inviting and welcoming. "It's more of something you enter, not something that halts you; [the gates] promote positivity in your house," she says.
The gates, which have an easy-to-install instruction manual at fusiongates.com, also feature dual-mounting capabilities for either a pressure-mount or hardware installation into your entryway. The manual likewise details how to change the screen in the gate's patented interchangeable art screen system.
Although the gates are currently sold out, new colors, designs and sizes will be available this fall through fusiongates.com. Customers can visit the site now to take advantage of a "secret sale" offered to customers who preorder the gates. Preorders begin in September, and gates will arrive in early October, Potter notes. She also hopes to make Fusion Gates available through Houzz, Amazon and other online retailers.
One reason the company had a recent sales boost was an April audition for ABC's Shark Tank, Potter says. Fusion Gates didn't make it onto a taping of the popular entrepreneurship show, but it did receive a bump in sales and support on social media from residents across the St. Louis area.
And her customers love Fusion Gates, Potter says. She recalls one client calling the gates unique and beautiful, all while still keeping her large-breed dogs away from her expensive furniture and serving as a high-quality piece of art in her home. Potter adds that another client, who has a granddaughter and dogs, says the gates are easy to use and make her life stress-free. "We have a great relationship with our customers," Potter says, adding that clients often send her photos of their kids and pets with the gates.
Potter wants to make sure customers know they're a part of the company, too. "We encourage people to connect with us on social media to suggest [gate screen] designs and get in on our secret sale," she says. "We are obsessed with our product and with our customer!"
Fusion Gates, 60 S. State Route 157, Suite B6, Edwardsville, 618-650-9170, fusiongates.com