Thoughtful living underlies Seta, a lifestyle shop launched last fall by a trio of metro area women.
Located at 2207 S. 39th St. in St. Louis' Shaw neighborhood, Seta isn't a typical retail shop; rather, it aims to capture the cozy, welcoming essence of its customers' own homes, according to co-owners Christina Weaver, Laura Dooley and Amy Kuntz. "We wanted it to feel like a space you want to be in," Dooley says. "It's more than just a store – it's a thoughtful lifestyle you want to live in."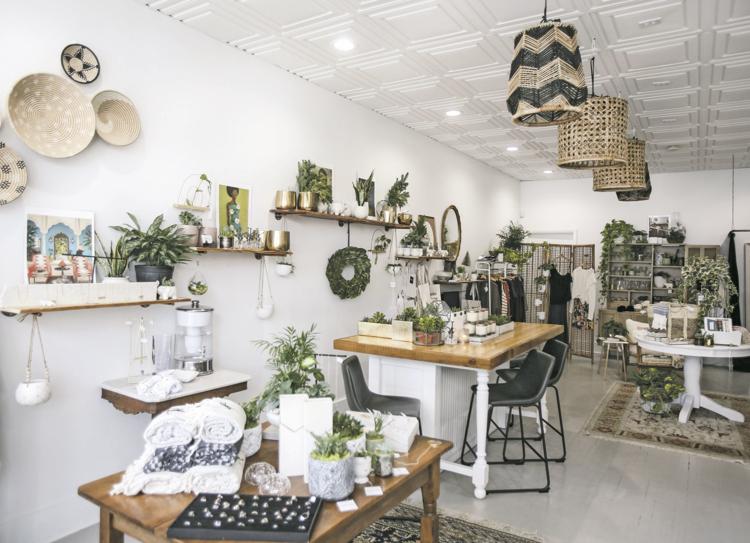 To help customers not only find goods for their homes but also to buy them thoughtfully, Seta constitutes a mindfully curated collection of modern, vintage and bohemian home furnishings that are all sustainable and that combine Weaver's women's clothing and jewelry company, Route; Dooley's premade and do-it-yourself succulent plant arrangements business, LoKey Designs; and Kuntz's new and secondhand furniture and accessories venture, Oh Hey Aim.
"The clothing has a story, the jewelry is ethically made, and the plants, furniture and accessories are sustainably sourced," Dooley says. "Seta [means] the very beginning of growth. It's something that has tremendous potential to both grow and create other things – this is everything we want from the shop. In every relationship, connection and purchase, we want it to spread all the good that our creative energy possibly can."
After meeting through The Women's Creative – a local group supporting area women-owned small businesses with pop-up shops, business education and networking events – the three female entrepreneurs became fast friends, ultimately deciding to collaborate on a retail storefront. "We did pop-ups together and got to know each other," Weaver says. Through a series of business meetings, the co-owners found that their three ventures would work well together for a lifestyle retail shop, Dooley explains. "We each have a unique product line to bring to the space," Kuntz notes.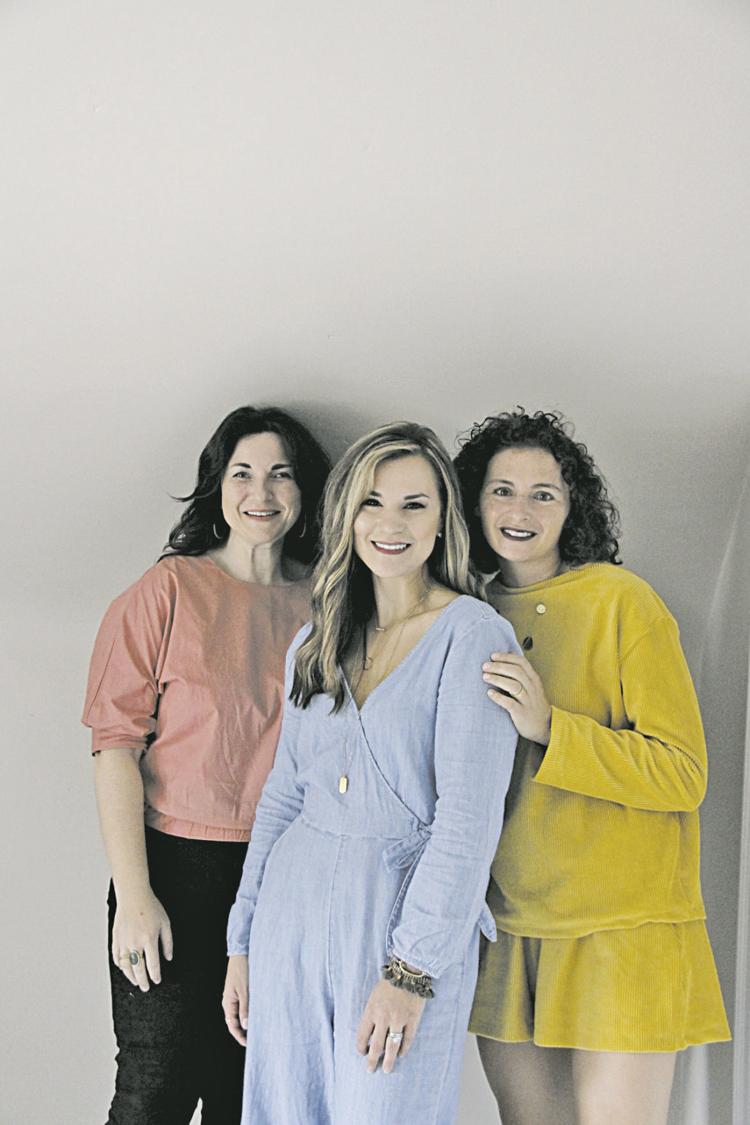 Within Seta, Route offers women's fashion, from dresses, skirts, scarves and wraps to handbags, as well a new jewelry line. "All of the clothing is ethically made across the nation and the world by those whose lives are uplifted by making the items," Weaver notes, adding that Route also has designed its first exclusive line of jewelry. "It's a clay-and-brass blend line, officially rolling out [this month], made by two refugee women from FORAI – Friends of Refugees and Immigrants."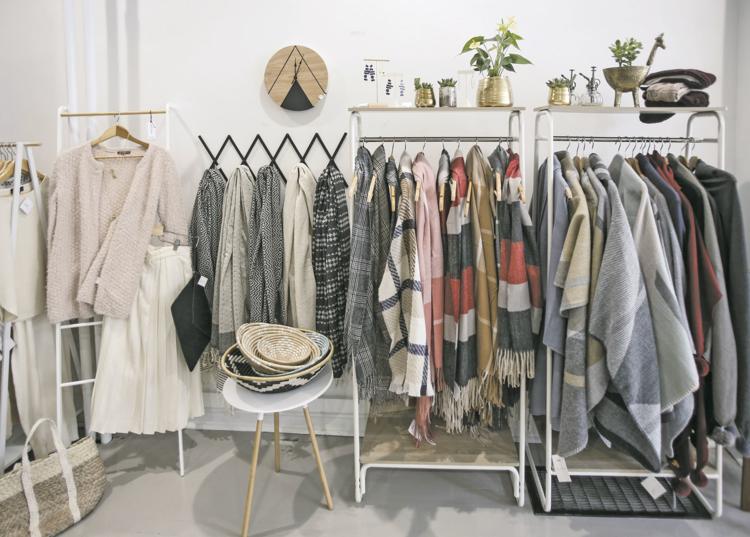 Also inside Seta, patrons will find LoKey Designs' collection of premade succulent arrangements and plant accessories. "There is also a do-it-yourself succulent bar where customers can come and make their own arrangements," Dooley says.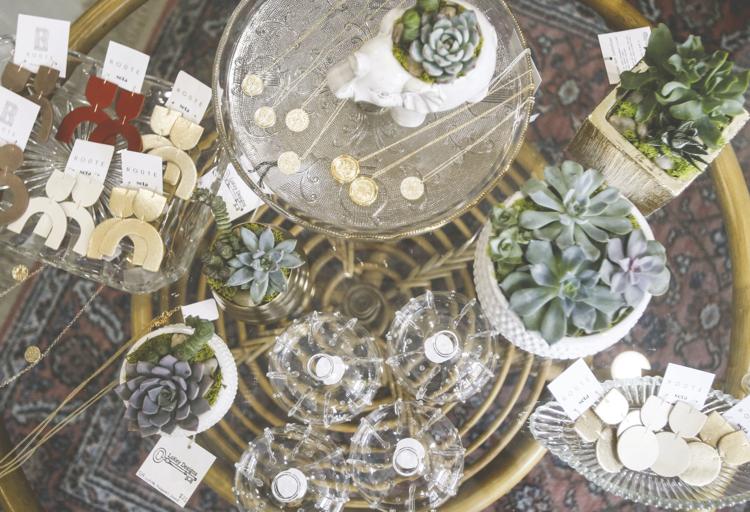 Rounding out Seta's selection of sustainable goods is Oh Hey Aim's new and secondhand furniture, art, rugs and additional home décor accents sourced by Kuntz from local estate sales and regional buying trips. "Everything in the shop is for sale, from the rugs on the floor to the lights on the ceiling," she says, adding that customers with home furnishings to donate can contact the shop. "If people have a piece they are finished with and would like to pass it on to another home, I would love to work with them."
Seta offers a warm, welcoming and community-focused atmosphere, Weaver notes. "We want people to feel really comfortable here, have a seat and have a conversation, and feel at home," she says.
To that end, each section of the shop is decorated like a room in a customer's home. "We want customers to be able to look and say, 'I want this corner in my house,' and buy all of the items in that section," Weaver says.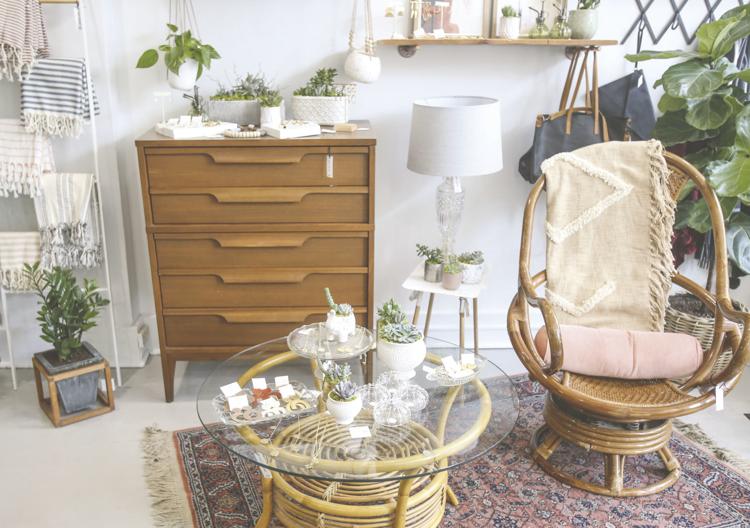 The community also can monitor Seta's social media and website for announcements about in-store interactive events, from clothing swaps to succulent-making classes and party hosting to home décor styling tutorials. The shop's Tiny Concert Window series, which features local live music to benefit area charities, also rolls on throughout the year.
Seta's co-owners encourage shoppers to visit and peruse the ever-changing selection of sustainable home goods. "Every time people come in, it will feel like a brand-new space," Dooley says.
So customers should make themselves at home, enjoy coffee or wine, and chat while they shop. Kuntz concludes: "It's fun for us, and it's fun for [the customers]."
Seta, 2207 S. 39th St., St. Louis, setastl.com